Rihanna did not attend the Met Gala this year. We knew she wouldn't, because she in that forever stage of her pregnancy that makes even putting on shoes an absolute chore, but she was still missed. Because nobody Met Gala's like Rihanna. And because she is such a staple, even when she's not there, she's there. Literally… well, virtually. Vogue and the Metropolitan Museum of Fine Art honored The Right Excellent Rihanna with her own virtual marble statue recreated in the image of her April Vogue cover. As Ambassador RiRi asked herself, "what's more Gilded than that?"
Icon immortalized! Pregnant Rihanna still made an impact at the 2022 Met Gala despite skipping the red carpet.

"Shut down the met in marble! what's more gilded than that? Lol!" the 34-year-old "Umbrella" singer captioned an Instagram video after the Monday, May 2, "In America: An Anthology of Fashion"-themed event, which showcased "gilded" glam. "Thank you @metmuseum and @voguemagazine for this historic tribute! y'all bad for this one!"

The footage showed the inside of New York City's Metropolitan Museum of Art, panning through an exhibit of life-sized statues. Among the ancient artwork was a marble rendering of Rihanna's recent Vogue cover, for which she posed in a form-fitting Alaïa bodysuit that accentuated her baby bump.
We hear horror stories from celebs about the Gala, about not being able to eat or use the restroom or being bored, etc. I have no idea if they actually enjoy attending it. What I do know is that of the celebs who attend, Rihanna works for the Gala each and every time. Not only does she build excitement, she brings It to the event. Her entrance wows, her outfit stuns, her energy takes it to the next level. From the moment Rihanna places her foot on the red carpet, she owns it. And as fabulous as I find Rihanna, I don't think it's effortless. She puts that work in. Which is why this was such lovely thank you note from the Met. I wonder if she had any idea they were going to do it?
Far be it for me to critique La Wintour (considering she scares me even from afar) but how awesome would it have been to have an actual, giant, gold Rihanna statue on the center level of the Red Carpet stairs? The virtual statue was nice, but why not a real one looking down on all the attendees, passing judgement as they made their way into the event?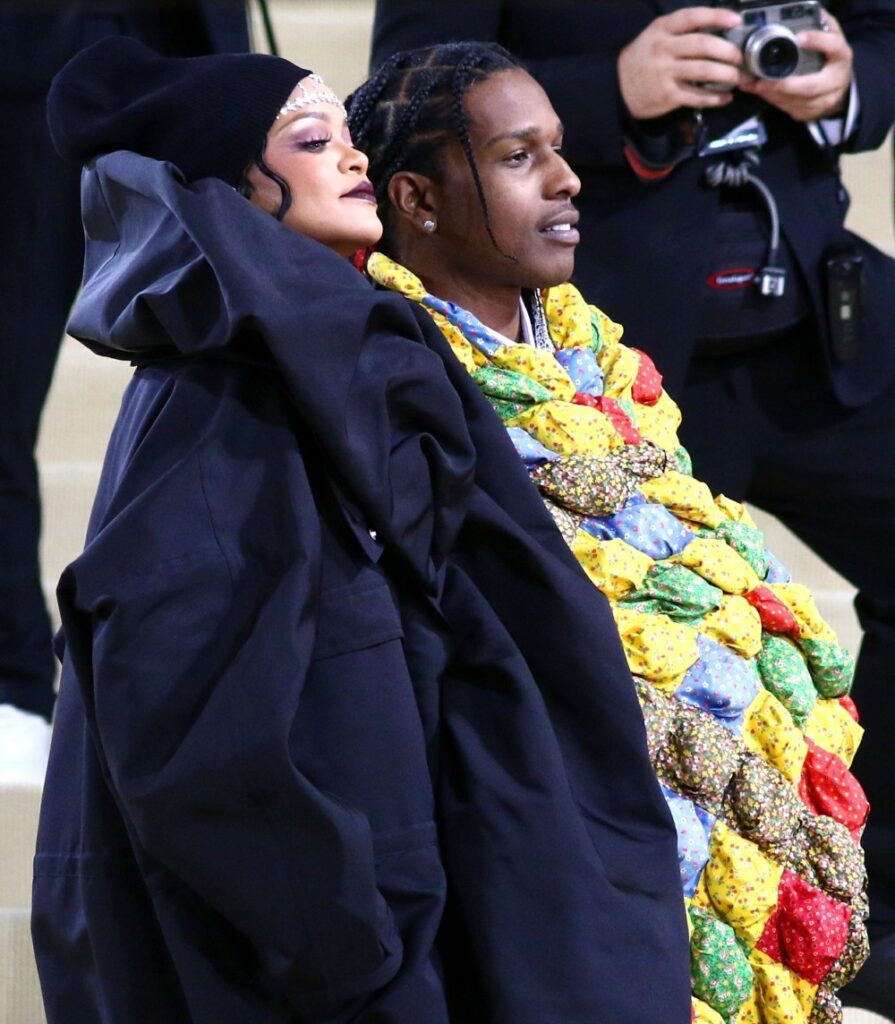 Photo credit: Instagram and Backgrid