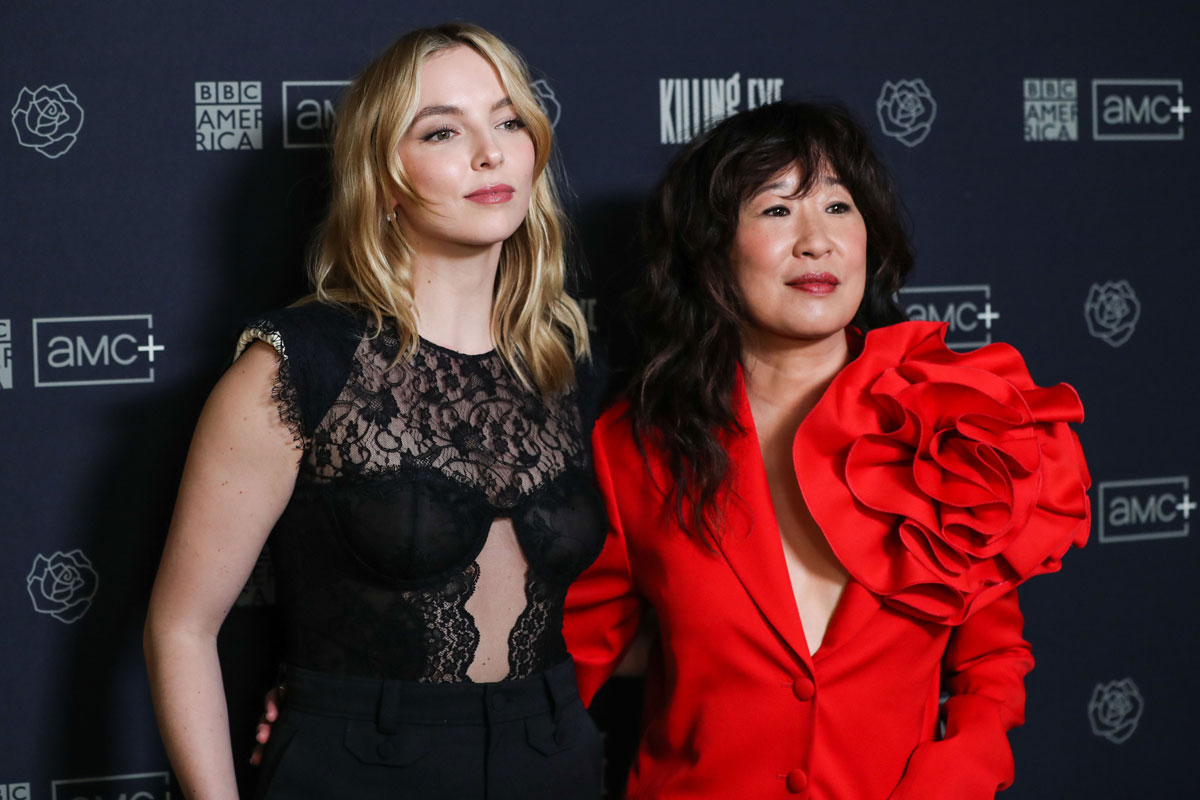 Spoilers for Killing Eve's finale
It's been a couple of weeks since the disappointing — but not surprising — series finale of Killing Eve. The show's stars have been pretty quiet up until this point, but Sandra Oh sat down for an interview with Deadline's Pete Hammond and revealed that she wanted a different ending for the show. In an interview Elle shortly after the series ended, the stars and a writer said they had a few endings they were toying with, but going into season four the original plan was for Eve to die. Turns out that's what Sandra wanted too.
Sandra Oh is weighing in on the series finale of Killing Eve.

Airing last month, the final moments of the hit BBC America series divided fans and even the author of the book trilogy series, Luke Jennings.

Now, Sandra is revealing that the ending actually had a different ending planned.

While it's not what fans want to hear, Sandra told Deadline says that it was was either going to be Villanelle, or Eve, who would've been killed at the end.

She recalled that she and season four lead writer Laura Neal "were chatting about how we were going to end this. I was like, 'You should kill my character.' I thought that would be the strongest and the most interesting" ending.

Sandra added that she was feeling, "emotionally, it was the right place of where I was at…Eve was starting to get into, like, a nihilistic place, and we're like, 'Let's just continue that line and go straight into it.'"

However, it was all changed because of the pandemic.

"They came to me, and they said, 'We can't do it. We need to change it…Eve needs to live.'" As Oh points out, "Eve is the way into this world. She's our everywoman. So it's kind of really super depressing if she dies."
As I said before, it seemed inevitable that one of them would die and perhaps killing Eve in a series called Killing Eve would have been a bit too on the nose, but it didn't seem right to kill Villanelle off either. But that's interesting that their reason for keeping Eve alive was because she was the window into the world and to keep it from getting too depressing. I thought it was depressing to have Villanelle die!  To have it end so abruptly after all they went through and how long it took them to get together left the viewers feeling cheated.
People were very unhappy with the ending and how it played into the "bury your gays" trope. Even the author of the books upon which the series was based was unhappy with the ending, saying, "The season 4 ending was a bowing to convention. A punishing of Villanelle and Eve for the bloody, erotically impelled chaos they have caused…a truly subversive storyline would have defied the trope which sees same-sex lovers in TV dramas permitted only the most fleeting of relationships before one of them is killed off. How much more darkly satisfying, and true to Killing Eve's original spirit, for the couple to walk off into the sunset together?" He seems to imply the ending deviated from the original vision he was presented, perhaps because of the season-to-season changes in showrunner? There was also speculation and perhaps a blind item that the stars and network were unhappy with the ending, noting how little Sandra and Jodie Comer spoke of the show as the finale aired. Sandra was too gracious to say anything in the interview, but her vibe was less than excited when discussing her lead role in a show that just ended. Hm, it'll be interesting to see if anything more happens here or what becomes of that potential spinoff with Fiona Shaw.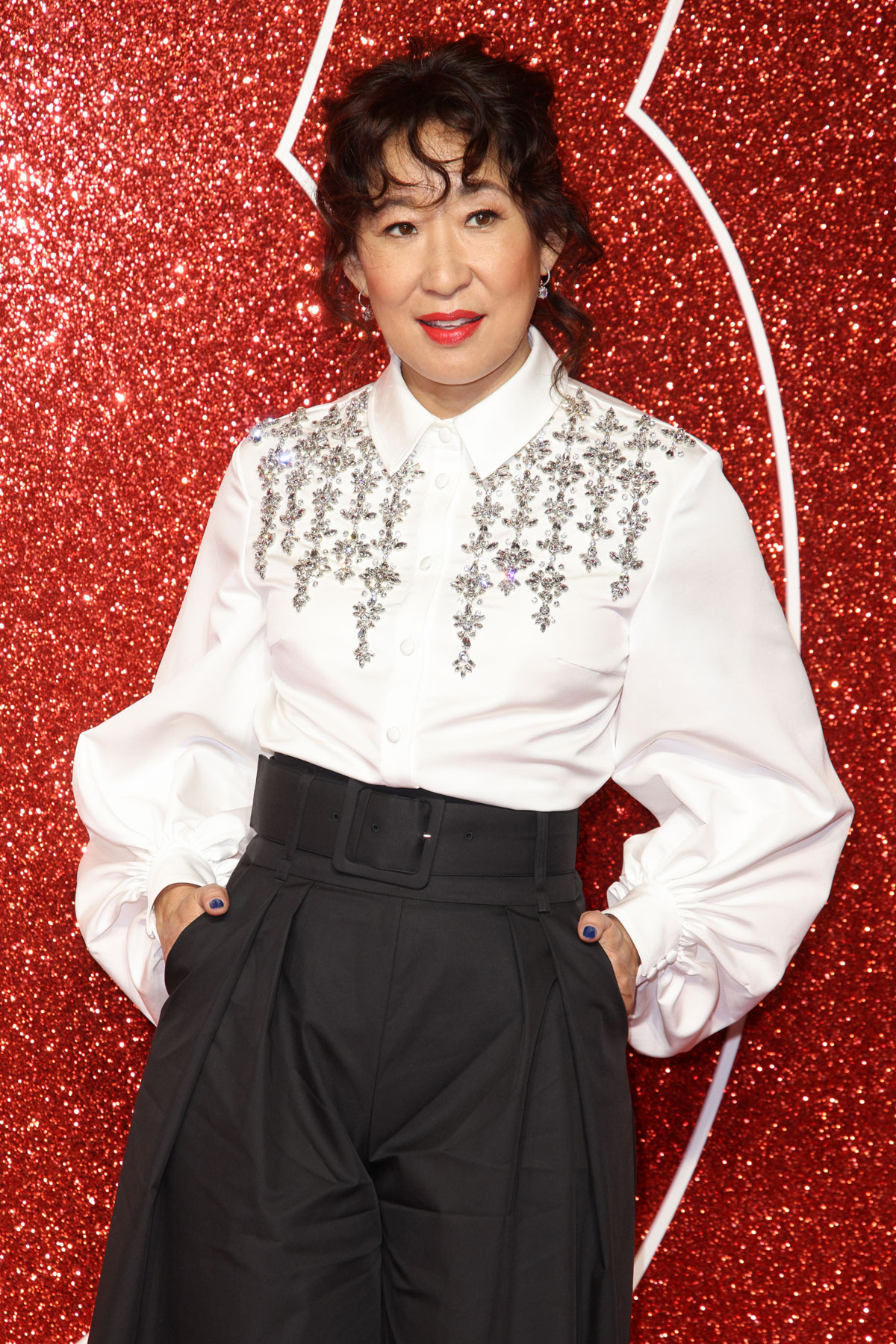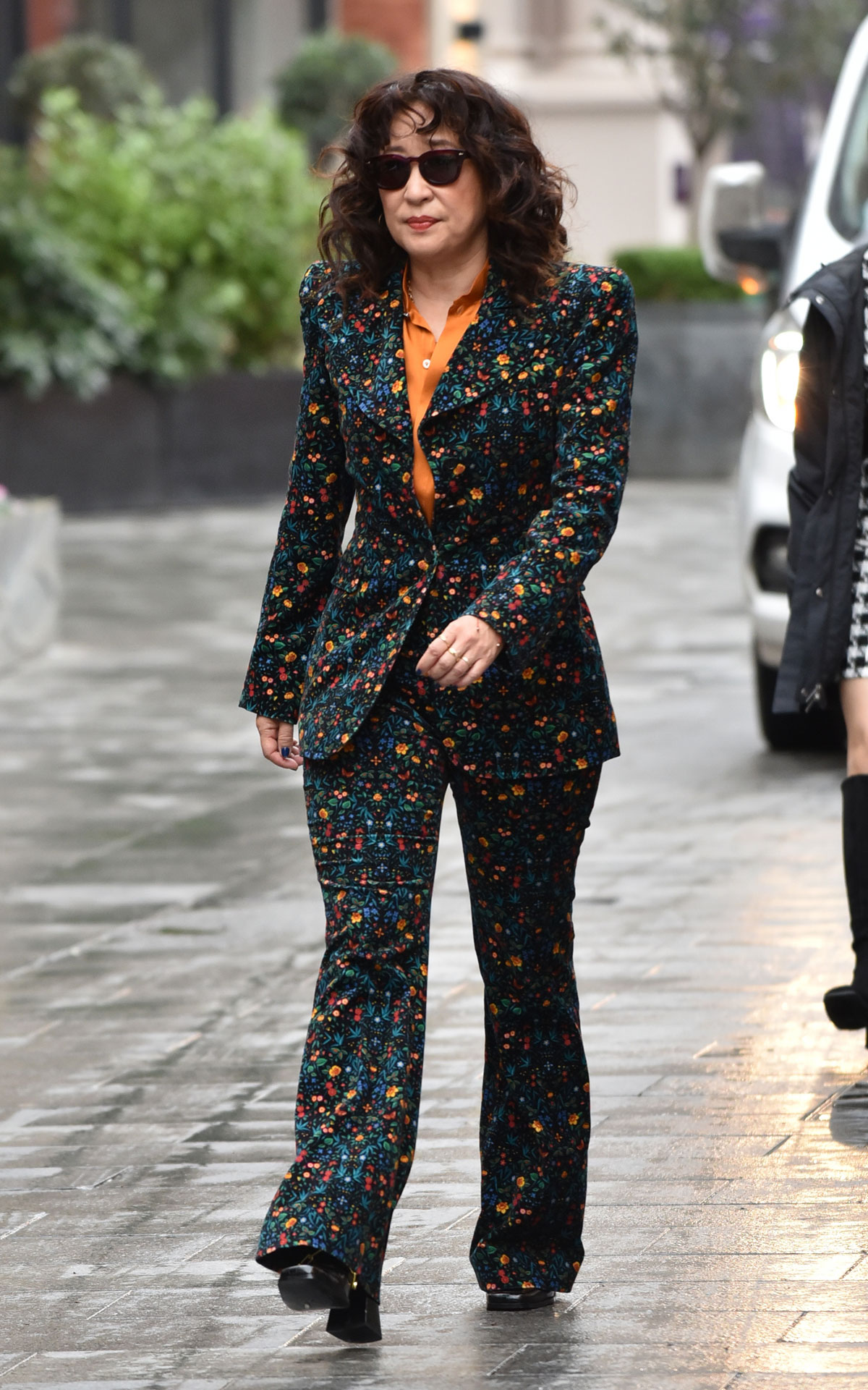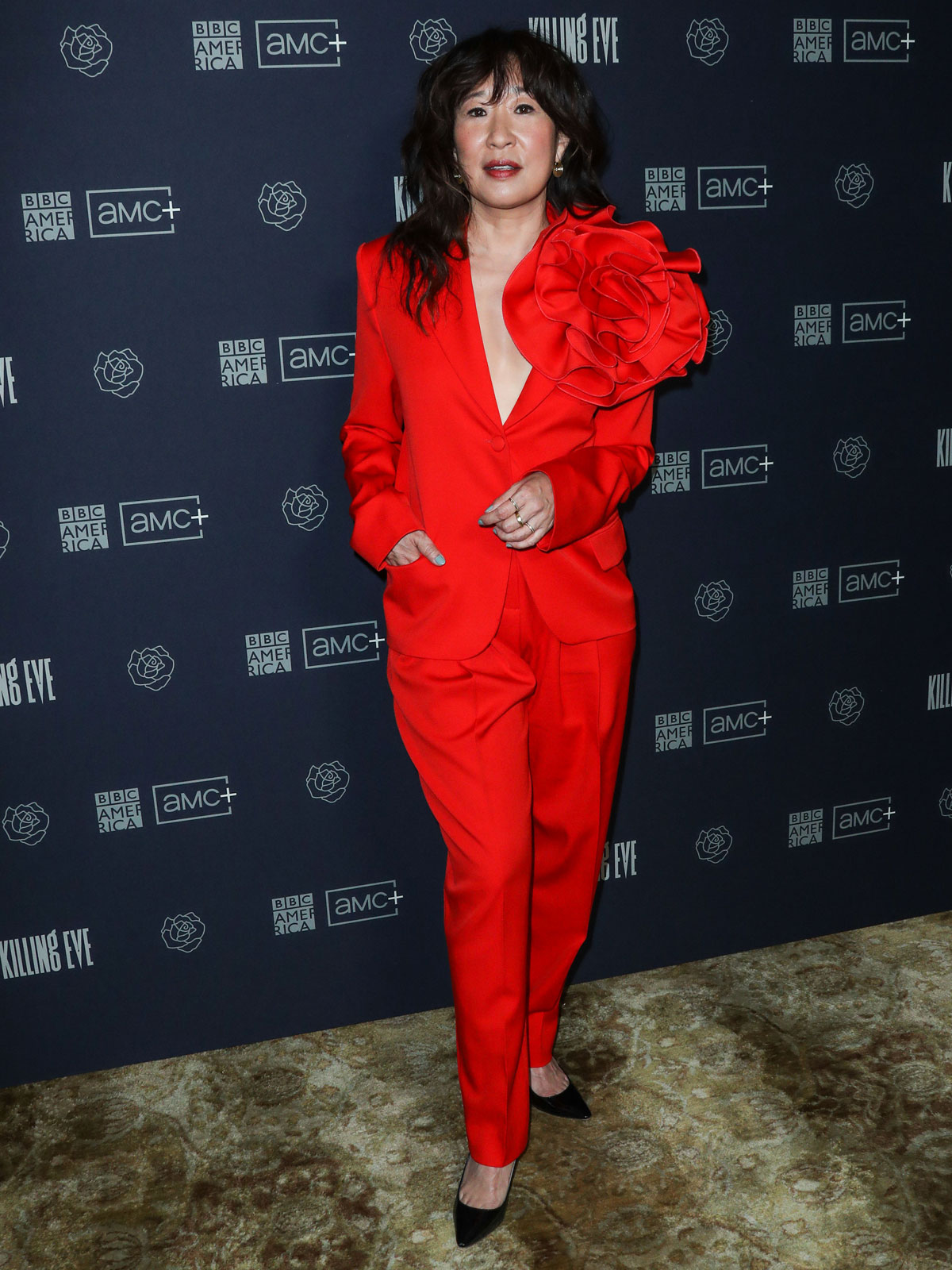 Photos credit: Avalon.red