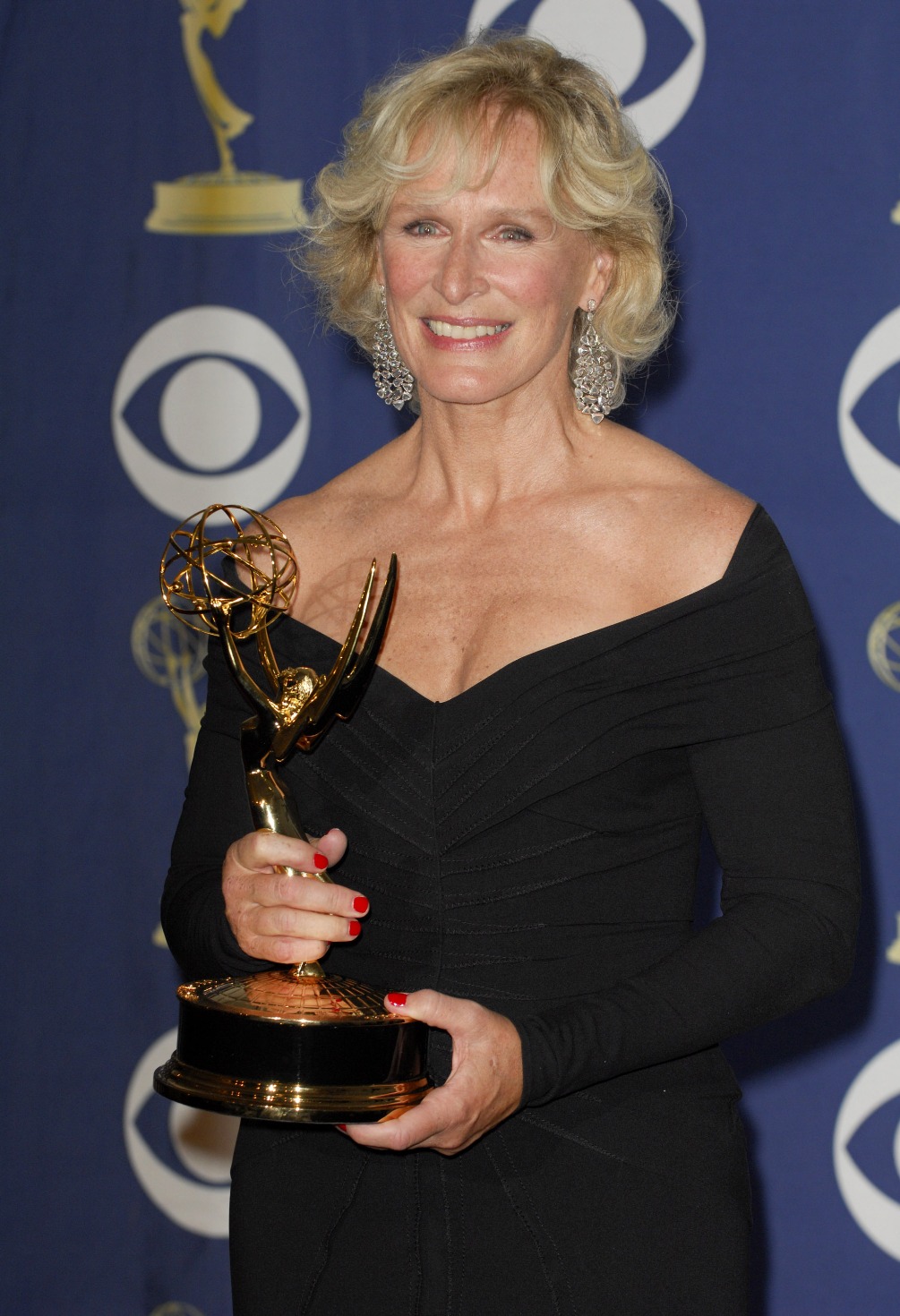 Actress Glenn Close is speaking out about mental illness on behalf of her nonprofit organization, BringChange2Mind, which aims to decrease the social stigma associated with mental illness. Glenn's sister Jessie has bipolar disorder but wasn't diagnosed until she was 27, and Jessie's son Calen has schizo-affective disorder. While Glenn is famous for having played some crazy characters, she says she never recognized the mental illness in her own family because they didn't really have the vocabulary to even talk about it.
For more than 25 years, actress Glenn Close has wowed audiences with memorable performances. But her latest role in a public service announcement addressing the stigma of mental illness hits particularly close to home.

According to the National Institute of Mental Health, about one in four adults in the United States have a diagnosable mental disorder. Close is speaking out for the first time on television about the legacy of mental illness in her own family. Her sister, Jessie Close, has bipolar disorder, and Jessie's son Calen Pick, 28, has schizo-affective disorder.

"Mental illness is just part of the human condition," the actress said today on "Good Morning America," adding that her family hopes that the sisters' campaign will help foster a dialogue about a condition that we should "talk about as openly as cancer or diabetes."

Glenn Close, an Emmy, Golden Globe and Tony award winner and Oscar nominee currently starring in the series "Damages," is also the creator of a nonprofit organization called BringChange2Mind, which she founded to raise awareness about mental illness and to provide support and information to the mentally ill and their families.
[From ABC News]
The interview with George Stephanopoulos is really interesting, and you can watch it in its entirety on ABC's website. It's so touching to watch Glenn interact with Jessie and see the compassion and empathy she has for her sister, instead of the judgment and ridicule people with mental illness often face. They also show the PSA, which has Glenn and Jessie wearing shirts that say "Sister" and "Bipolar" in the middle of Grand Central Station, along with other people and their family members wearing shirts that say the name of their illness. It helps us see their humanity, and remind us that they're regular people deserving of respect, just like everyone else.
Stephanopoulos also talks a bit about the link between bipolar disorder (and mental illness in general) and creativity. Jessie, who's a writer, admitted she was worried that she wouldn't be able to work and would lose that part of herself, and her son felt the same. But she said she's working better than ever now, and they showed an amazing self-portrait that Calen had recently completed.
It's wonderful that Glenn and Jessie have joined forces on this, and hopefully they'll bring some much needed attention to the truly important issues affecting not just those with mental illness but their families as well.
Here's Glenn at the Emmys on September 20th. Images thanks to WENN.com .