My jaw dropped when I read this article and realized Sheryl Crow is 60 years old. Obviously celebs get older just like the of us, but some seem to stay the same age forever and she's one of them. I really thought she was 40.
Anyway, Sheryl has an eponymous documentary coming out soon and appeared on Howard Stern's show to discuss a range of topics. Aside from talking about her career, Sheryl talked to Howard about her personal life and why she never married despite being engaged three times. Turns out she doesn't feel like she missed out on anything.
Ahead of the release of her documentary, Sheryl, music legend Sheryl Crow is opening up.

The singer stopped by The Howard Stern Show on Wednesday where she reflected on her love life, her legacy in music and why — at 60 years old — she has yet to marry.

"I'm hot. Even at 60, I'm hot, right?" she told Stern. "Honestly, I even scratch my head and go, 'How did I get here without getting married?' … I almost did, three times."

One of those men was cyclist Lance Armstrong, with whom she got engaged in 2005 before calling it off in 2006 — around the time Armstrong fell into controversy surrounding his highly publicized doping scandal.

"Everyone eventually grows up, figures out who they are," she said of the men in her life. "I give people a lot of leeway when they evolve."

Looking back, though, Crow doesn't regret her choices.

"I go, 'Thank you God. Thank you. I didn't get married,'" she said. "I got breast cancer at the end of one relationship and it was horrible but when I came through it, I was like, you know what? I'd still be in that relationship had I not had breast cancer. So in a weird way, I'm grateful. And you think you're gonna be like, 'Oh, F that guy,' or whatever, but by the time you get to that point you've moved on and you don't really care anymore."

Still, despite the ups and downs in her personal life, Crow remains optimistic about the future — especially when it comes to love.

"I like funny people," she said. "I've dated famous people, I've dated athletes, I've dated not-famous people," she said. "It's an open opportunity for anyone to be in the category of my next 'favorite mistake.'"
The guy Sheryl is thanking god she didn't get married to is none other than Lance Armstrong. They were engaged and together for about three years (2003-2006) before breaking up. I read some reports that their relationship fell apart over children — he had three already and wasn't sure if he wanted more, but Sheryl wanted them. She seems to attribute their breakup to her breast cancer diagnosis, but both can be true. In any case, Sheryl did adopt two boys — one in 2007 and one in 2010 — and has been raising them on her own. I'm glad she made it happen and got what she wanted on her own!
I tried to figure out who the other two engagements were but couldn't find anything conclusive. Sheryl did date Eric Clapton and Owen Wilson, but in what I read both of those relationships were characterized as brief, so who knows. Great mystery! Sheryl's no regrets, "my favorite mistake" outlook is a pretty positive way of looking at things. Honestly, a favorite mistake is probably better than a favorite "what if." Seems like her vibe toward relationships at this point is YOLO and she's focused on raising her kids. And as she mentioned she's definitely hot at 60!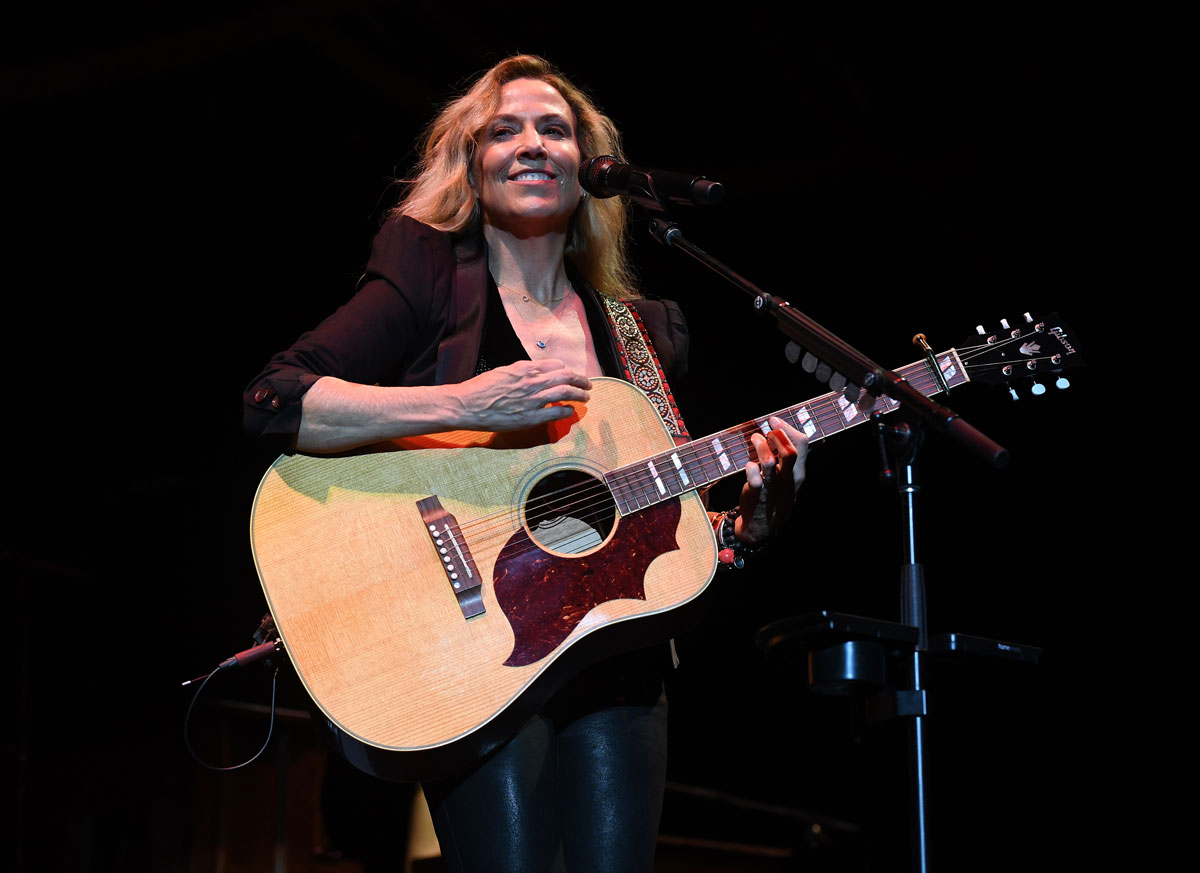 Photos credit: Instar and via Instagram