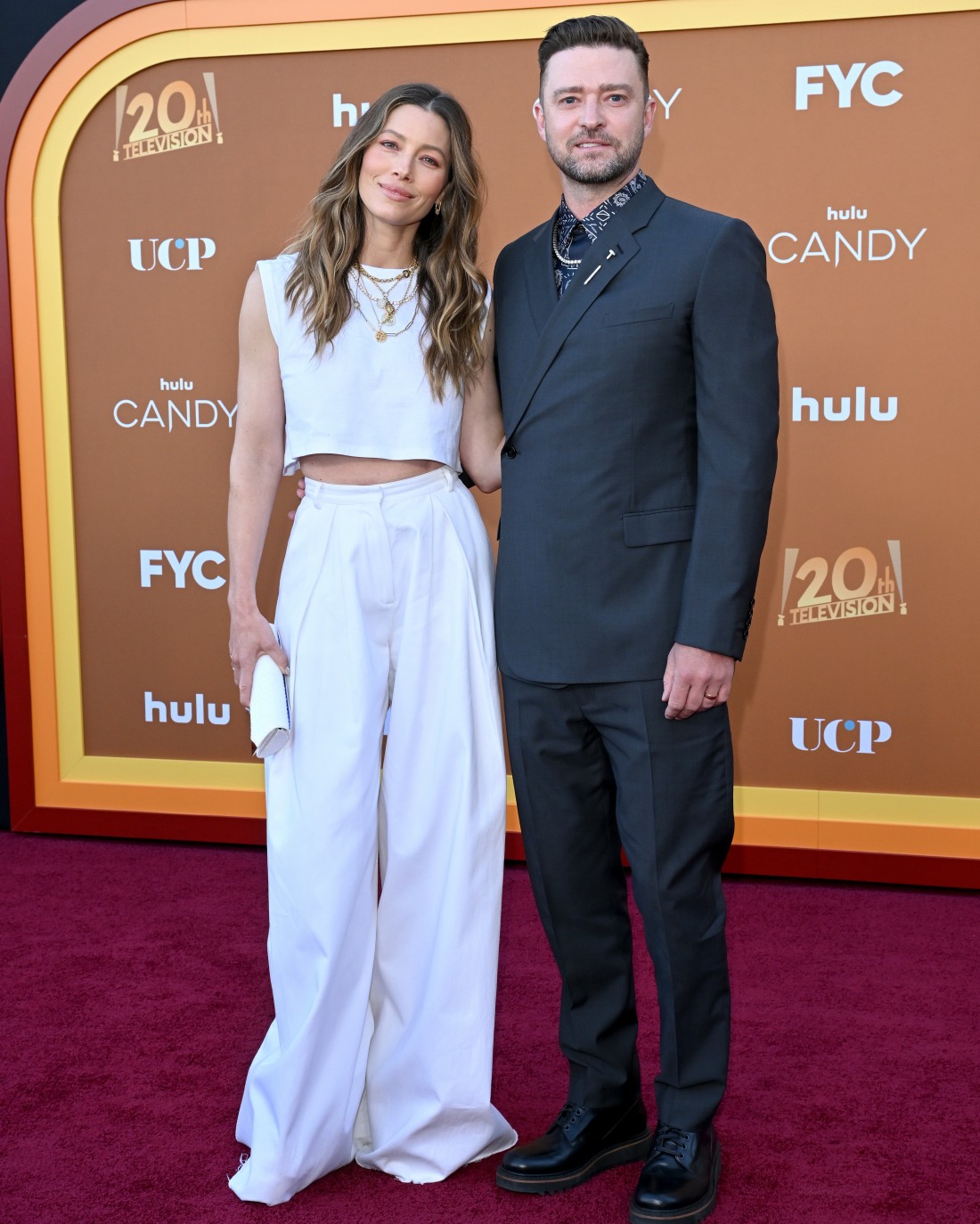 The impression we've gotten in recent years is that Jessica Biel and Justin Timberlake live out in Montana "full time," with their two unvaccinated children. Timberlake still works and travels, but Biel definitely spends a lot of time away from LA, just raising her kids and being quiet-ish. It's been a while since we've even seen them on a red carpet or at an event together. Justin came out last night for one of Jessica's projects though, which shocks me to no end. Usually, the vibe is that she has to show up for his stuff, but rarely the other way around.
So, Justin and Jessica attended the premiere of Candy, her Hulu series based on a true crime story. I'm including the trailer below – it actually looks interesting, a little bit Coen Brothers-esque. Biel's wig is doing a lot of the heavy lifting!! But good for her for stretching her wings, acting-wise. Biel has quietly become a very good producer, and she developed this series after her success producing and developing The Sinner and Cruel Summer. I can't find an ID on Biel's outfit here, but it's cute. I mean, she has a great figure. I like the combination of wide-leg pants and a crop top. It feels '90s retro but also fresh. Justin looks… well. I won't say. Bonus Melanie Lynskey, Biel's costar in the series.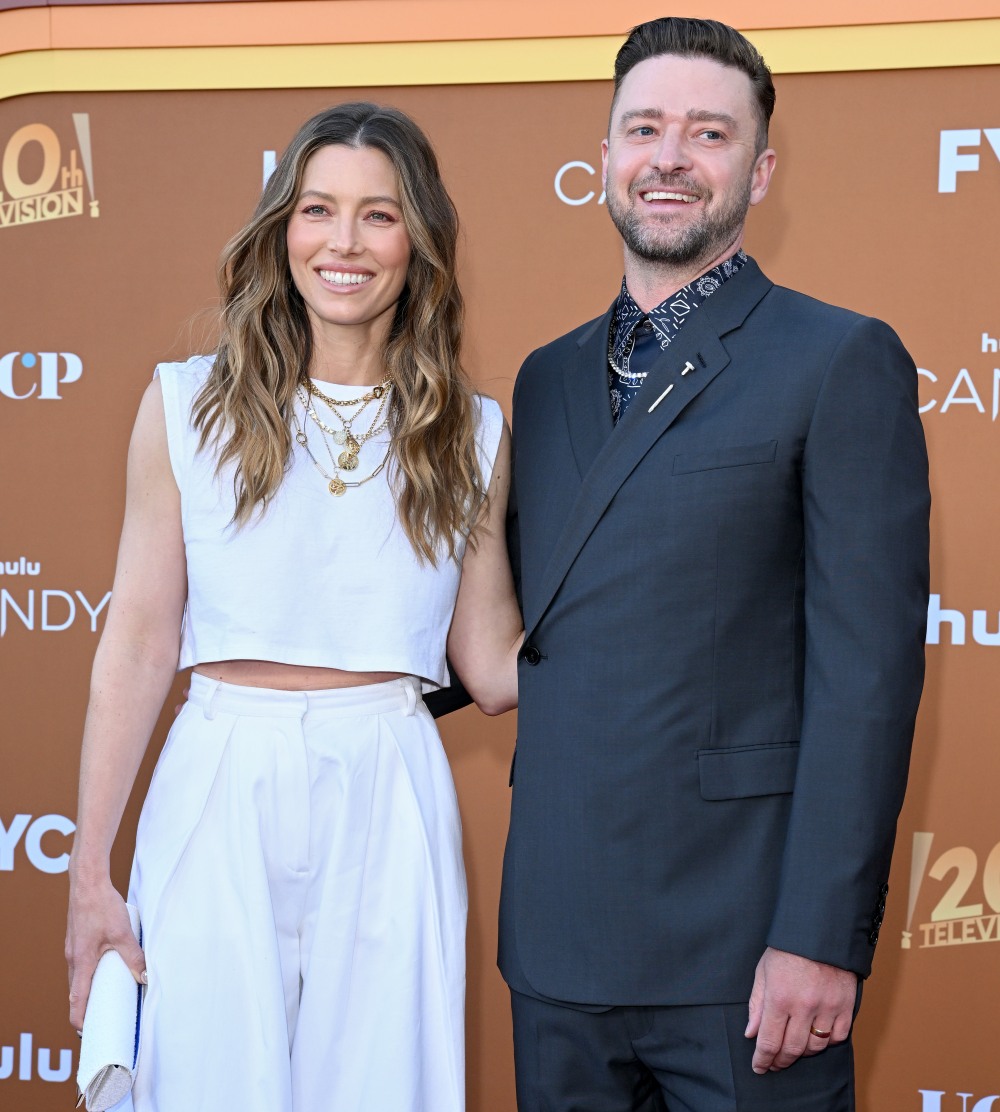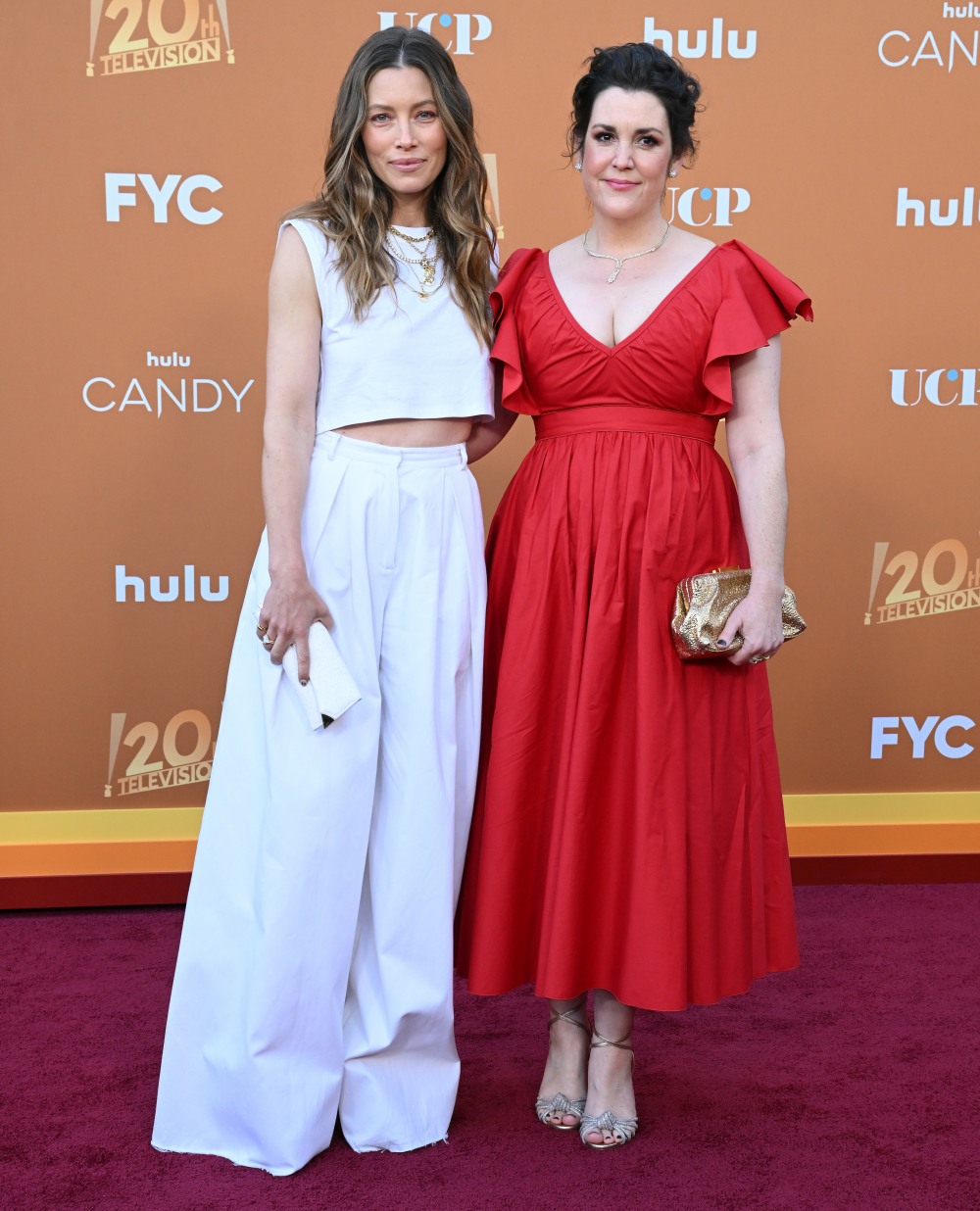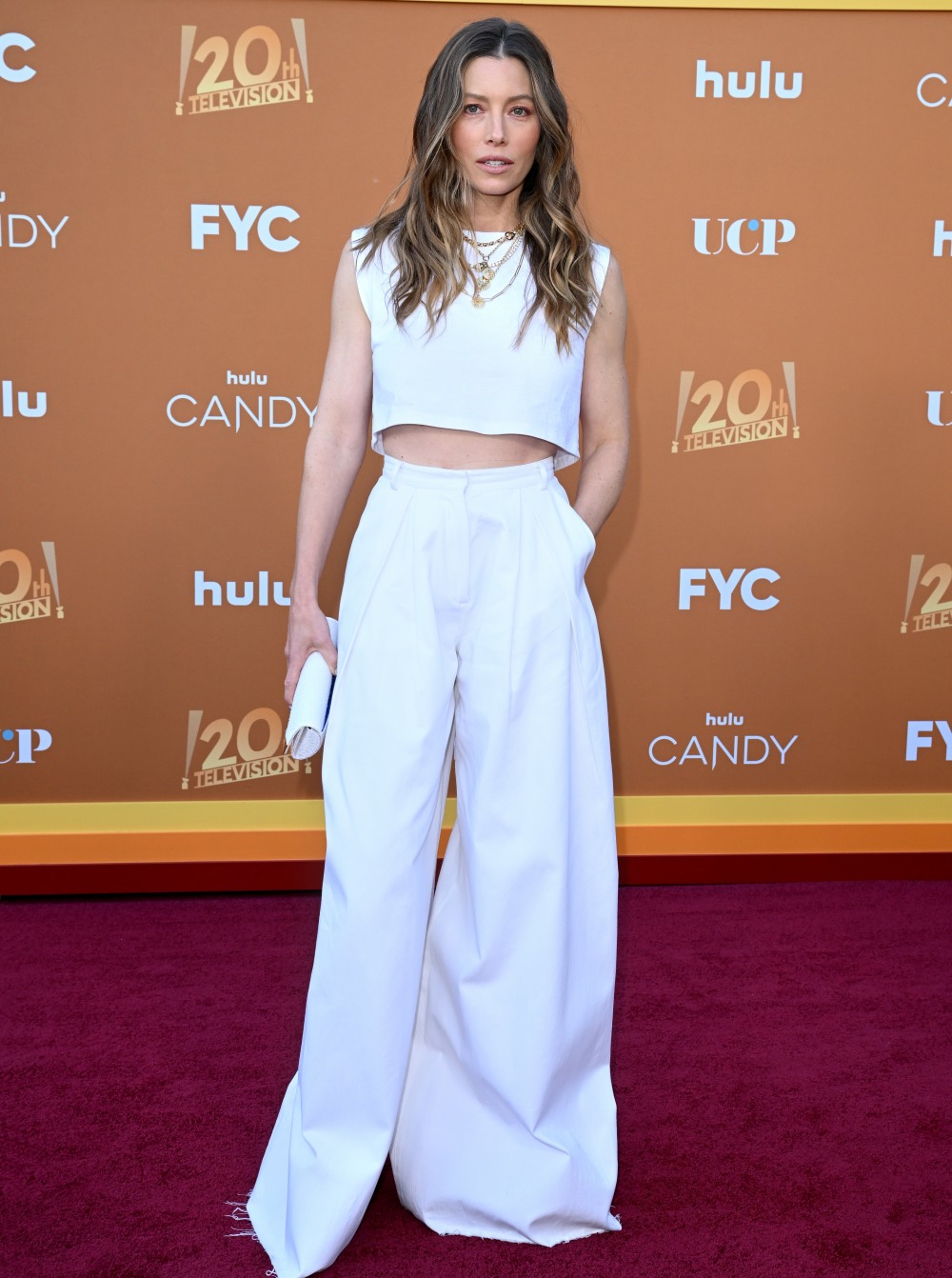 Photos courtesy of Instar.