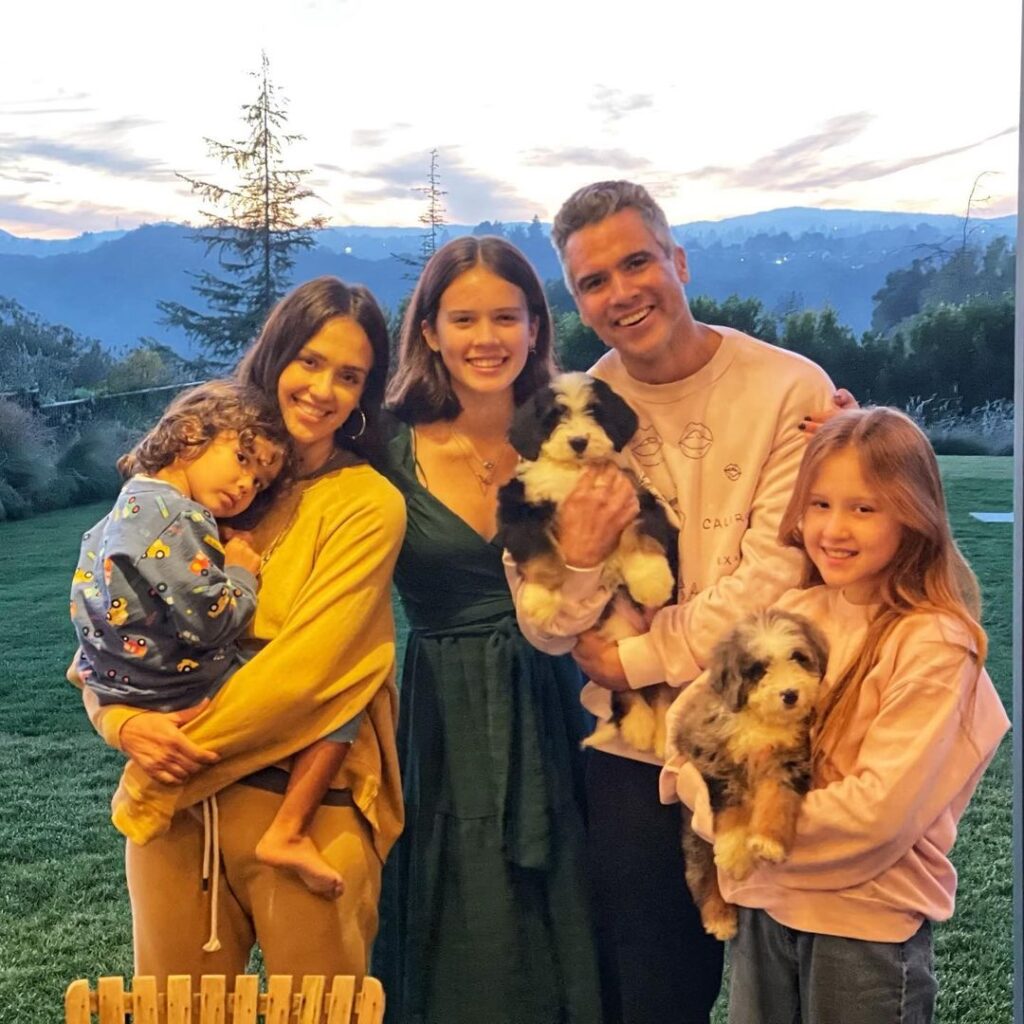 Jessica Alba appeared on The Ellen DeGeneres Show where they discussed her Honest Company's 10-year anniversary. Before they got to the boring corporate stuff, though, they talked about fun stuff: puppies! Just over four years ago, Jessica suffered the loss of both her dogs in a two-week time span. One of the dogs was Cash Warren's first dog that he had when he and Jessica married. Jessica was pregnant with her son Hayes when the pups passed away and the loss took such a toll, she needed to mourn before she could open her heart and home to another. Her kids, however, have been asking for dogs for years, including poor Hayes who has never had a dog in the home. So Jessica and Cash adopted two Bernedoodles, which are a cross between a poodle and a Bernese mountain dog. They choose the breed because one of their daughters has a dog allergy, but this breed doesn't upset it.
On her puppies
They're Bernedoodles, one's a miniature and the other one's a normal size. My daughter is very allergic, Honor, and these dogs she can be around. It teaches [my children] responsibility.

They've been asking for four years. Four years ago we had dogs and they passed and it was so traumatic. We had to wait until we all healed from it. My son never had dogs before so he's very jealous. Whenever we pet the dogs he turns into a puppy [and whines like a dog]. We have to cuddle him and ignore the dogs. He goes into the dogs' [crates]. Lucille and Delores [are the dog's names]. My kids have weird names: Haven, Honor and Hayes. We need basic, old school, old lady names [for the dogs].
Reading up on the breed, they are also known as Bernese mountain poo, which is what my kids would call them, you can be sure. The first thing listed on several sites is these guys need constant attention, so Jessica having younger kids is good, especially if she has a big backyard. She can set them all outside and let them wear themselves out before bed. This story is hitting me right in the feels. When our dog got terminally sick, I promised my kids an adoption to help them cope as our pup declined. We adopted within a month of his death. I adore my dogs and can't imagine not having these two particular dogs, but I should have taken a mourning period because I still haven't grieved properly. I think mourning a pet teaches kids about grief as much as owning a dog teaches them responsibility. But I am thrilled the Alba-Warren family has these ladies to bring them all kinds of fluffy joy.
I also love their names: Lucille and Delores, or Lucy and Dolly as Jessica wrote on her Instagram. Jessica went on to say she wanted names of little old ladies, "who knew some stuff." My dogs were named after people, but they ended up with old names. I love people's faces when I call my girl, "Dorothy!" Doofy Dorothy doesn't know anything… but she sure is pretty.
OMGsh – look at these ladies!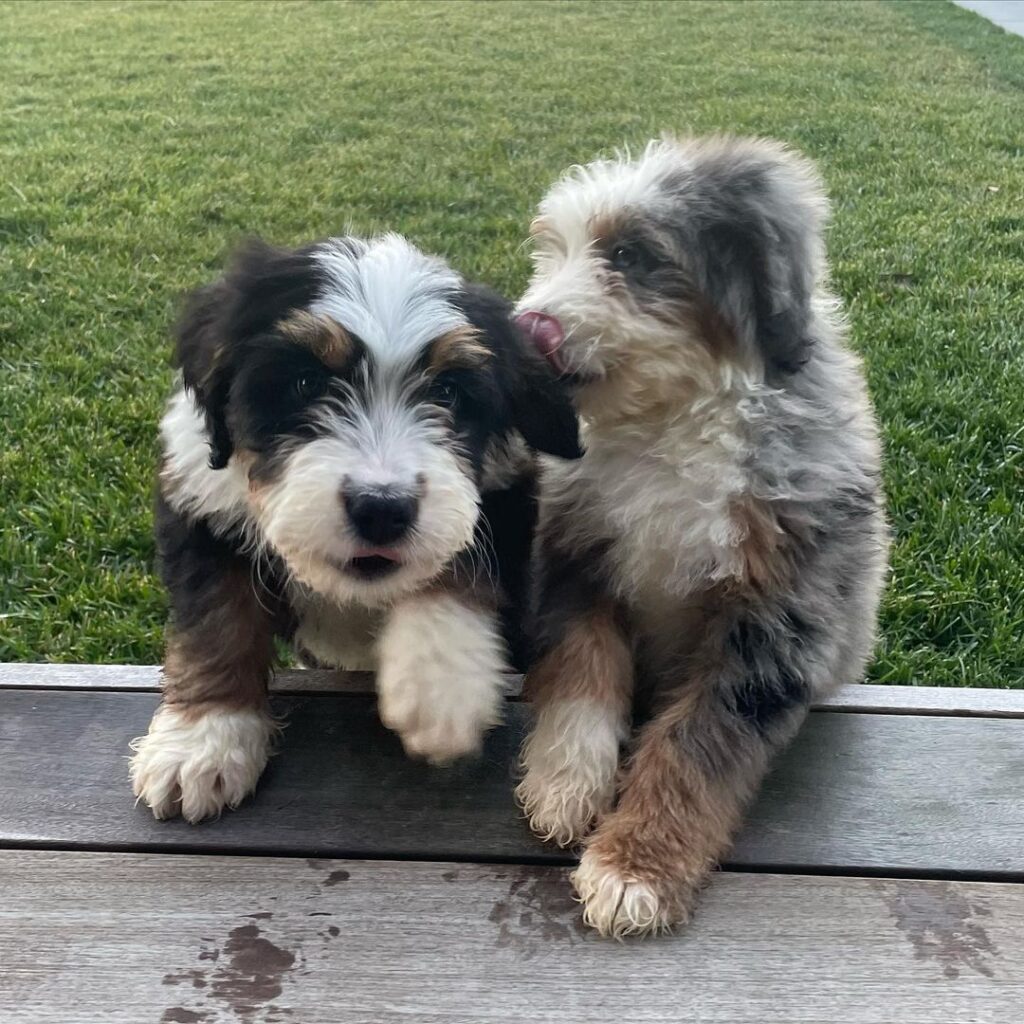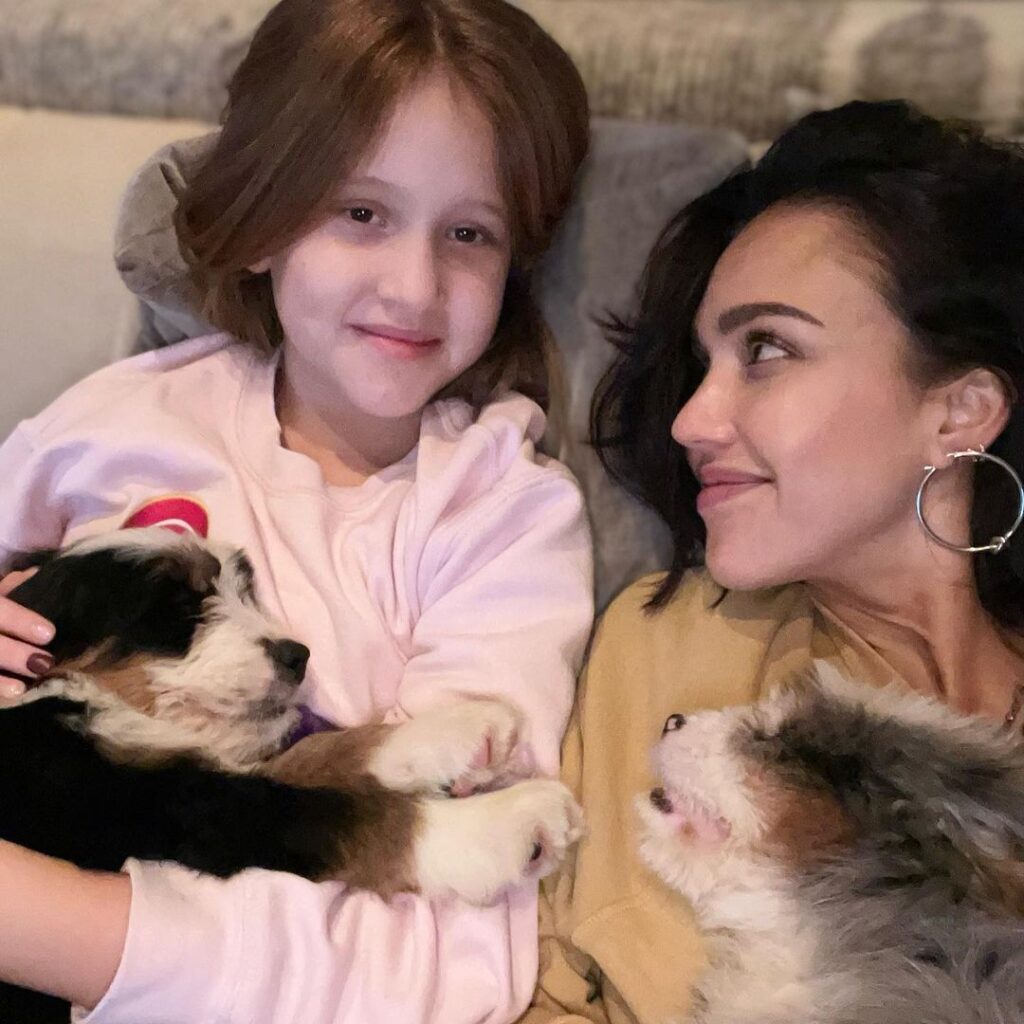 Speaking of adopting dogs: look at Eden who just flew into LA last weekend. He's almost two years old, friendly with folks and gets along with other dogs. And he's available for adoption, if anyone is looking to expand their households
Photo credit: Instagram and Avalon Red