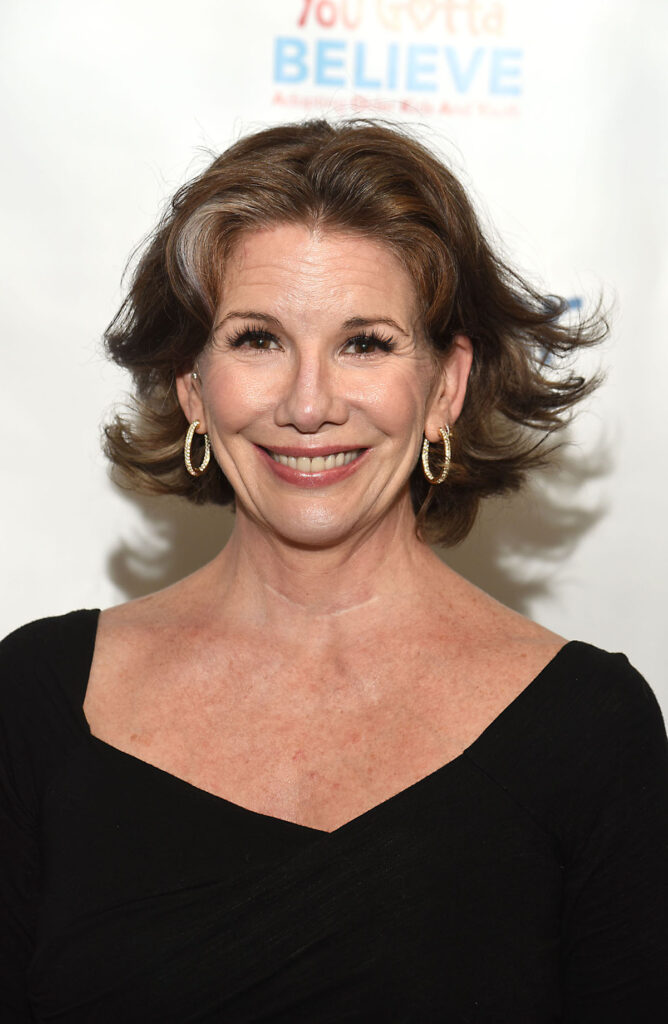 So may women around my age are putting out memoirs this year: Viola Davis, Minnie Driver, Jennifer Grey. I'm going to pretend like my life was interesting enough for a memoir but I just haven't had the time yet. The latest 50-something to release a memoir is Melissa Gilbert whose Back to the Prairie was released on Tuesday. This is Melissa's third book, she released a children's book in 2014 and an autobiography in 2009. When she wrote her autobiography, Melissa was still married to her second husband, Bruce Boxleitner. In this memoir, she talks about how she spiraled into a midlife crisis after she divorced Bruce in 2011. But I think I would've too. While they were still married, Melissa had her second spinal surgery to fix a broken back. The hospital called Bruce to pick her up. Remember, this was back surgery, not a minor procedure. Bruce asked if they, "could instead hire a car or ask a friend." And later, on a trip to Hawaii, Melissa reached for his hand, and he pushed it away. Her two sons saw it and each took one of her hands to hold instead. That was when she realized she was the only caregiver in the relationship and divorced Bruce.
It took its toll emotionally and she ended up getting Botox, a dye-job and a convertible at the behest of her younger boyfriend. Looking back, she realizes she was trying to recapture something, but none of it was bringing her joy.
Melissa Gilbert admits that she had a mid-life crisis after her second marriage ended.

"I had Botox, fillers, recolored my hair, and bought a Mustang convertible at the urging of the inappropriately young French dude I began dating," she writes in her latest book, "Back to the Prairie."

The "Little House on the Prairie" star was married to "Babylon 5" actor Bruce Boxleitner from 1995 to 2011, and they share a son named Michael.

Gilbert confesses that she "moved way too fast" after the divorce, "trying to recapture the freedom I remembered from my youth."

"As I discovered, being a single woman in your forties in Los Angeles is a whole different league of pressure," she shares. "And being an actress looking for work in an industry obsessed with youth ratchets that up even further."

"I reacted as many women I encountered did: I attempted to freeze everything in place."

While competing in "Dancing with the Stars" in 2012, Gilbert writes that she was standing out on her patio when the roof suddenly collapsed, giving her a concussion. While recovering, she took the collapse as a message from above that her life was careening out of control.

"You're driving a Mustang convertible. Your face doesn't move. Your boobs are too big. You're with the wrong guy. The list went on," she wrote.
Be warned, the minute my children pack their suitcases for college, I am buying a Mustang convertible. I learned to drive in one and it's been on my wish list since I bought my first "mom" car. Mock me all you want, but it will be in mine and I will call it things like "baby." I can almost picture Melissa's face when she saw what she'd become. I can picture it because I live in LA and I've seen my share of Botoxed, boobed and filled women who just got released from a marriage in which they were undervalued. And because many of us know that sensation of trying to recapture something but going about it the wrong way. It sounds like Melissa got her breasts done as well, but that may have been during her marriage. My guess is Bruce made her work for his affection and she probably took that energy into her breakup relationships. I don't think what Melissa did was uncommon, but I think realizing she was going down the wrong path is uncommon. Thank goodness. With all of the critical medical intervention she's had (four spinal surgeries!), she certainly doesn't need to add unnecessary medical procedures on top of that.
Melissa's happy ending takes place on a – wait for it – farm. Very soon after Melissa saw what she'd created with fillers and hair dye, she met Timothy Busfield, whom she married in 2013. They've settled in upstate New York in a house that they've renovated, much by themselves, and are growing vegetables, raising hens and all of Melissa's previous plastic surgery has been undone (including her boobs). I realize that, also, is not too uncommon for 50-somethings with a few bucks, but in Melissa's case, there's some poetry there. Wonder if she still has the 'stang?
This is Melissa in 2014 right after she announced her separation: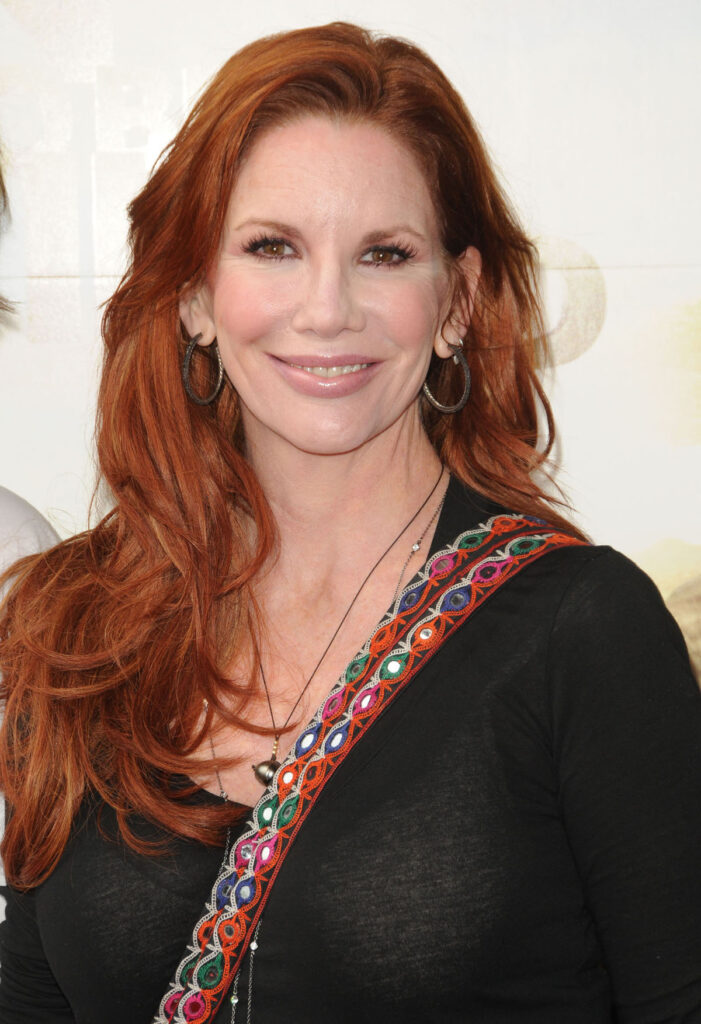 OMG – Melissa and Timothy are new parents! Meet Chicago Gilbert-Busfield:
Photo credit: InStar Photos, Avalon Red andInstagram