Marc Anthony is engaged. I, for one, am surprised by this information, mainly because I thought he was married. Not only is he not married, he was single at the start of this year, presumably. A few months back, Marc Anthony and model Nadia Ferreira took a trip to Mexico City and people who aren't me started murmuring about a new romance. In March, they went Instagram official, with a pic looking loved up on a plane – private, of course. After sporting a nice sized rock on her third finger for about a week, Nadia finally confirmed the news with an IG captioned "Engagement Party!" Oh, and just for the sake of keeping track, Marc is 53 and Nadia is 23, which makes her younger than two of Marc's six children.
Marc Anthony and his much-younger girlfriend, Nadia Ferreira, are engaged.

After giving subtle glimpses of her diamond engagement ring all week on social media, the 23-year-old model confirmed Thursday that she and the 53-year-old singer are set to marry.

"Engagement party!!!" Ferreira captioned a close-up photo on her Instagram Story of her and Anthony holding hands. She tagged him in the social media upload and added a ring emoji.

The Grammy winner's ring finger had a black tattoo on it in the photo, while the bride-to-be showed off her new square diamond.

The announcement came just three months after the duo sparked romance rumors with a Mexico City trip.

On March 19, they became Instagram-official. "May God multiply all that you wish us," Anthony captioned a picture on a plane with his partner at the time.
Clearly, I was caught unawares, so I did a quick scan of Nadia's Instagram for this post. My goodness she's beautiful. She was Miss Universe Paraguay 2021 and finished 1st runner up in the Miss Universe contest that year. That tracks. Marc's first wife, Dayanara Torres, was also Miss Universe and his last ex-wife, Shannon de Lima, was a finalist in the contest Sambil Model Miss Earth Venezuela. Marc and Nadia's months-long courtship is reminiscent of his rapid-fire engagement to Jennifer Lopez (wife no. 2) Granted J-Lo and Marc knew each other for years prior and even dated briefly in the 90's, but he was still married when they reconnected and she'd just ended an engagement to *checks notes* her current fiancé, Ben Affleck. As I mentioned, Marc has six kids: Ariana, 28, Chase, 26, Cristian, 21, Ryan, 18 and the twins, Emme and Max, 14.
In a few of the cutesy couple pics, Marc's shown with a cane. He's having back issues and needs the cane to walk. Back pain sucks, I feel for him. I'm also curious how he's going to keep up with his 23-year-old wife-to-be? But Marc's still touring so I guess he's figured out how to make that work. As the article mentioned, the engagement party pic showed Nadia's ring with Marc's hand over hers. I posted that pic below. I mean, God bless but the hands never lie – it looks like a dad giving his daughter away photo. Page Six says that's a tattoo on Marc's ring finger, it looks like a marker. It was originally done for J.Lo and then covered up. Oh well, it at first you don't succeed! Marc seems to be a good dad and he's unapologetic in his dating life. I know there were rumors of him being controlling, but his exes seem friendly with him post-divorce. I hope he isn't what they say he was. Congratulations to the couple.
Folks, he took Nadia and her friends to Disneyland for her birthday. I mean, he's just asking us to make fun of this: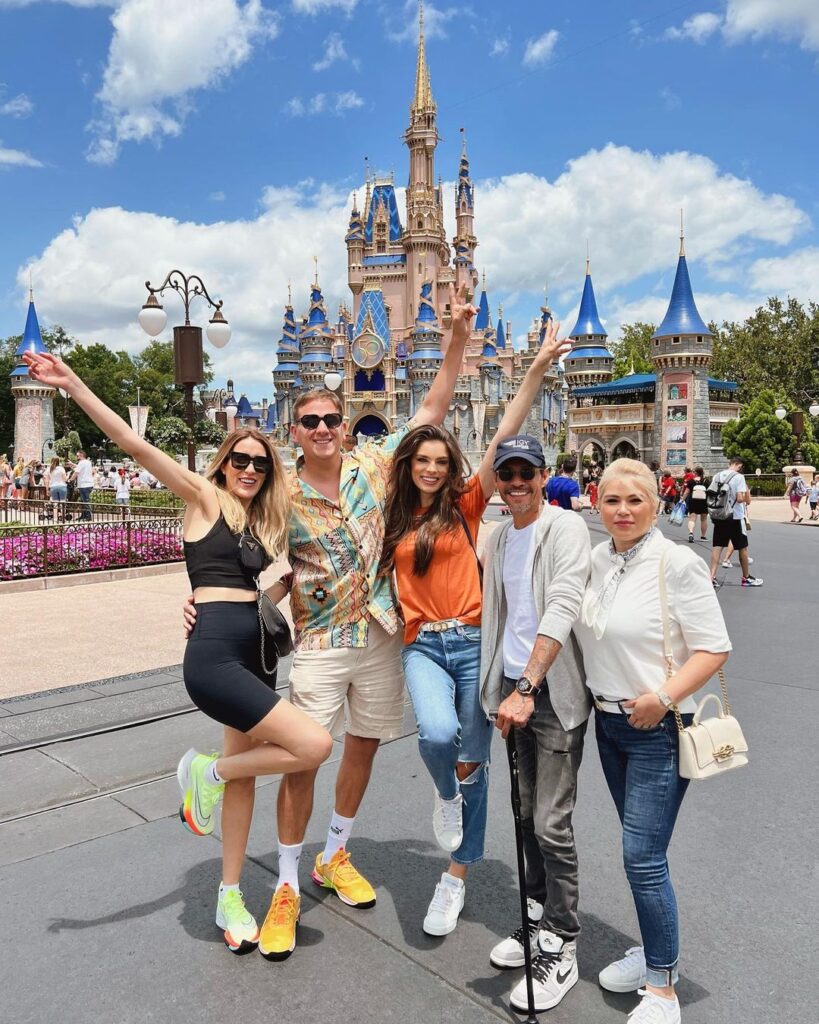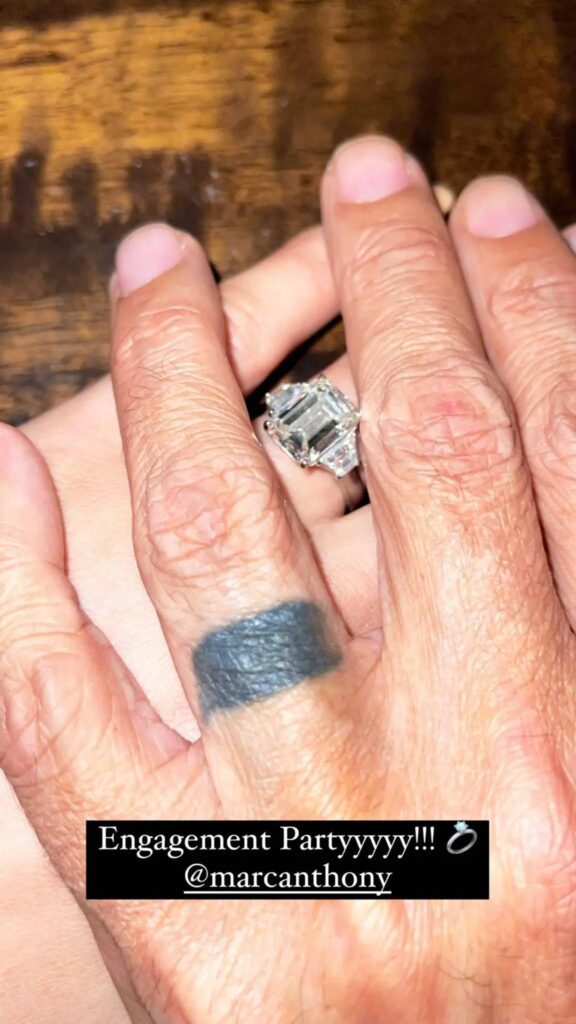 Photo credit: Instagram