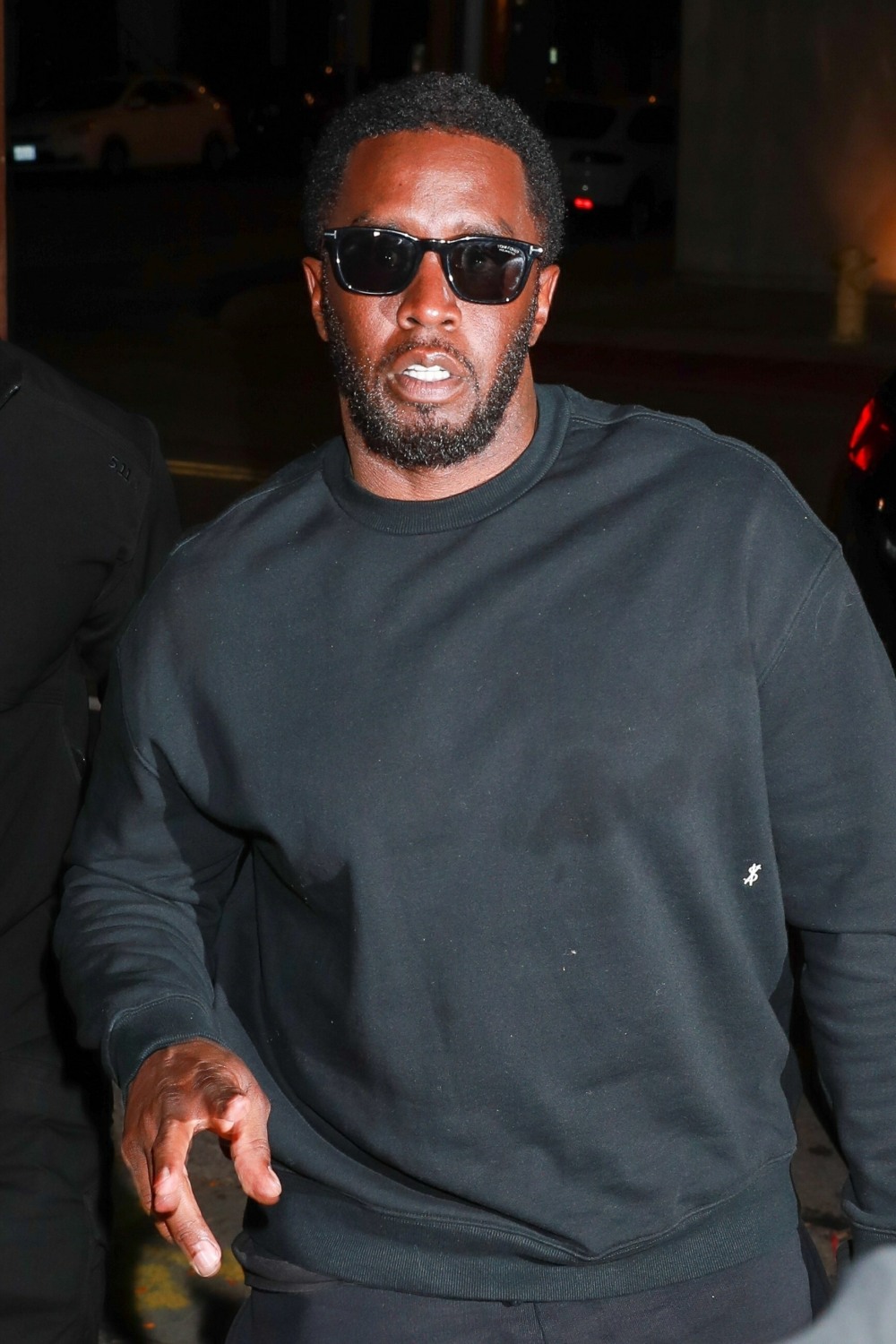 If there's one thing y'all know about Sean Combs, it's that he's going to have a messy romantic life. Puffy is 52 years old and he's always had plenty of romantic drama in his life. So, the backstory on this one is somewhat simple. Puffy was dating his "muse" Gina Huynh (aka Virginia V) but they broke up and she accused him of physical and emotional abuse. Puffy then moved on romantically with Yung Miami from City Girls. Crash-cut to the Billboard Music Awards on Sunday, where Gina and Yung Miami were apparently both at the show, which Puffy hosted. After the Billboards, the two women got into it on social media.
Diddy is all about "love" these days … maybe a little too much, because 2 women in his life are going at each other now after both were in Las Vegas where he hosted the Billboard Music Awards.

In one corner, City Girls rapper Yung Miami, and in the other Diddy's muse, model Gina Huynh — Miami was at the BBMAs as a presenter, while Gina was a very interested spectator. She posted from the show, saying "Baby Daddy is hosting Billboards."

Diddy after-partied hard Sunday night with Yung Miami, but things got messy Tuesday when Gina shared a pic of Brother Love's lips on her cheek — and prompted YM to fire off more than a few subtweets.

Most notably, she's saying she will continue to see Diddy no matter how many pics Gina drops on the 'Gram. Diddy, for his part, has remained mum about the women sparring over him … at least, publicly. Seems wise.
I saw this because Yung Miami has been completely bonkers on Twitter. She's not tagging anyone, so I guess it qualifies as "subtweeting," but everyone knows what's going on. Imagine publicly beefing with another woman over PUFFY. And all of the people who are like "all this and Puffy is just going to say Kim Porter was the love of his life" are completely right. I hope this is just stunt-queenery from Yung Miami and Gina.
@YungMiami305 why she trying u on IG pic.twitter.com/mmMkGguqtz

— 𝓝𝓲𝓼𝓱 🦋 (@NishWest) May 17, 2022
Notice me please ass bitch go sit down! WE SEE YOU RELAX IT'S ok! You been (AROUND) just (AROUND) for years! You been waiting on this moment if he can't make you famous bitch I ain't!

— Yung Miami (@YungMiami305) May 17, 2022
Attention? Bitch I am the attention let's be clear!

— Yung Miami (@YungMiami305) May 17, 2022
Photos courtesy of Backgrid, Instagram.

West Hollywood, CA – Sean Combs arrives for dinner at Craig's in West Hollywood. Pictured: Sean Combs BACKGRID USA 27 APRIL 2022 BYLINE MUST READ: affinitypicture / BACKGRID USA: +1 310 798 9111 / usasales@backgrid.com UK: +44 208 344 2007 / uksales@backgrid.com *UK Clients – Pictures Containing Children Please Pixelate Face Prior To Publication*