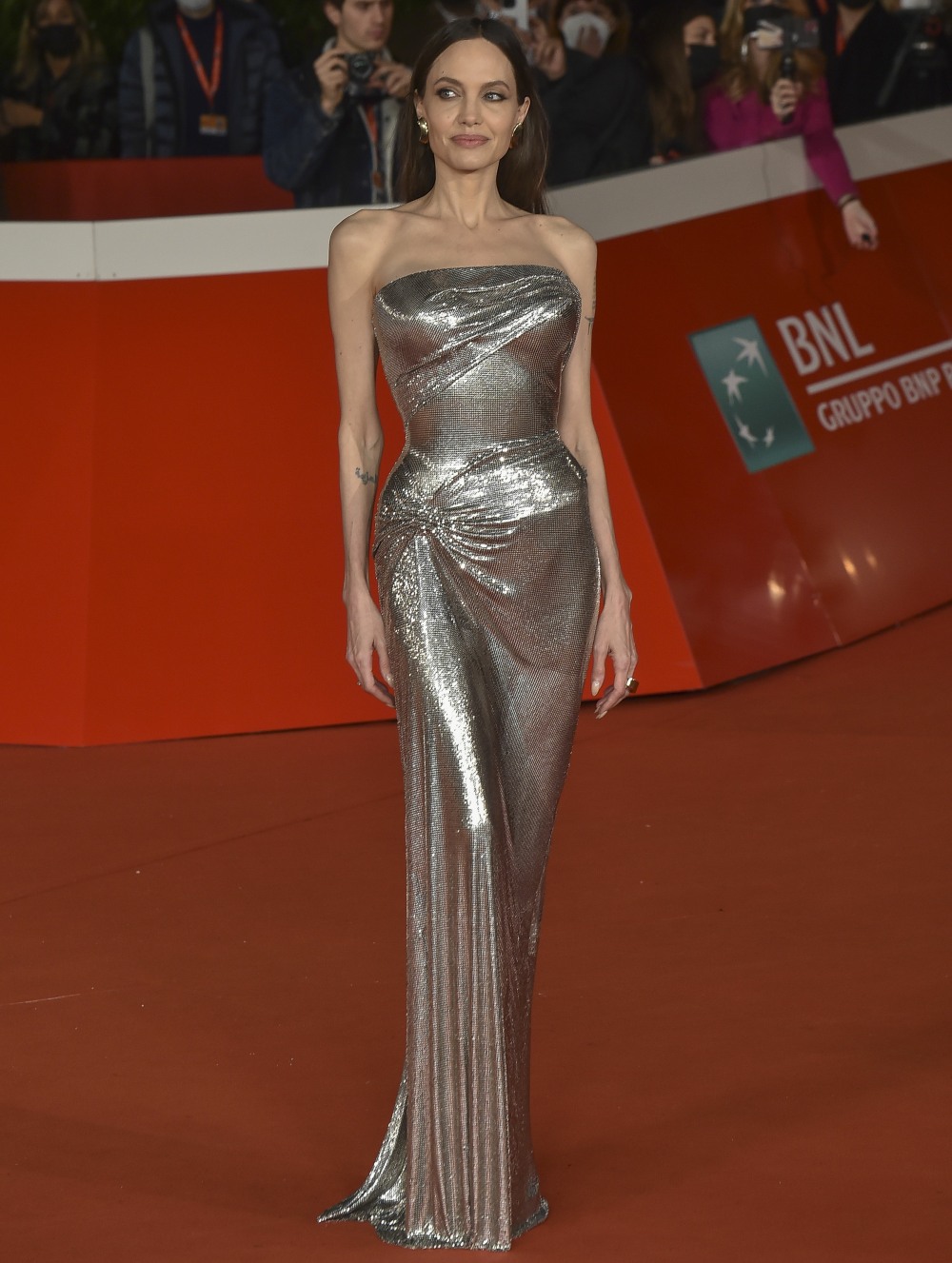 Angelina Jolie persists. Despite all of the crap that's been flung at her for decades, she persists, she thrives and she queen-bees. In 2021, Jolie's brand-ambassadorship with the French beauty house Guerlain took an interesting turn. Guerlain partnered with the UNESCO Women for Bees program, and Guerlain asked Angelina to become "godmother" to the women in the program. It was an excellent collaboration and Jolie cares about it deeply. She was there in France when the first group of women "graduated" from the program, and Guerlain and UNESCO have expanded the program to Angelina's second home in Cambodia. To highlight Women for Bees' expansion into Asia, Jolie chatted with Vanity Fair about bees, honey, refugees and her children. Some highlights:
The importance of a healthy bee population. "Thirty percent of our food is from pollinators—that says quite a lot. There are some images where they show you, 'Here's your breakfast with the pollinators; here's what goes away without the pollinators.' I like simple things like that. I've been educated so much, from UNESCO to scientists—but the kids' plates work for me."

Her role as "godmother" to Women For Bees: "It's nice that you point out it is familial-sounding, because it is," says Jolie of the tight-knit initiative with an eye to small-scale entrepreneurship. She considers it a privilege to "encourage and connect all of these extraordinary women, and help people understand the work that they're doing—through to the science and the connection to biospheres and the cultural heritage."

Her extensive work in Cambodia: "Cambodia's very dear to my heart, and it was where I became a mom… Working with UNESCO, working with World Wildlife Federation, working with Flora & Fauna, we're all there talking about how much can be protected because it goes so fast. So it was with a little bit of urgency that I wanted another program, even stronger, in there."

Her newly shifted perception of honey: "It happened to me when I worked in Cambodia on a film and we [spent time] in the rice fields. I did a course on how much it takes to get one grain of rice." She likens the experience to a Buddhist meditation. "A lot of us who live in cities, we don't really think about what it takes to make any food that's on our plate. So I see honey, and I think of all the efforts of the beekeepers, the bees themselves." There's gratitude and love, she laughs. "I put it in just about everything."

Her next film, an adaptation of Alessandro Baricco's Without Blood: "I suppose I'm drawn to the extremes of the human condition—to just being human. I'm very human. I'm very flawed. I'm very raw. We see the best and the worst of people in these kinds of situations." If her earlier film was a chance to reframe history—"I appreciated The Killing Fields growing up, but it wasn't in Khmer, and the hero at the center wasn't Cambodian"—the new project isn't about a particular place. "And it's not clear on who's right and wrong or good and bad."

How she talks about war, conflict & blurred morality with her kids: "Some of my children are from countries of conflict. Pax is Vietnamese, and we had to adjust what he was being taught in history books," she says. Her daughter, Zahara, is from Ethiopia, another fraught place at the moment. "So it's not a new conversation in our home. But it's continuing," Jolie says, speaking about the horrific Ukraine headlines as one talking point among many, citing the more than 80 million people displaced globally. Some of Jolie's children have joined her at refugee camps around the world. "I never wanted them to feel that this is about doing some service to someone… You should be honored to meet with strong, resilient people who are fighting against oppression and persecution, and get to meet them and be in any way in partnership with them to survive."
It actually makes me sad to think about honey and everything that goes into the "production" and sale of honey, especially given that bee populations are declining. Sigh… we need more bees and more beekeepers. As for her work in Cambodia… it's really extraordinary to think of how the Maddox Jolie-Pitt Foundation has expanded so much in the past twenty years. First Angelina bought a little house in the jungle and from there, she's done extensive de-mining work, opened medical clinics, started conservation programs to protect of Cambodia's biodiversity, done agricultural training and on and on. It's amazing. And now they're doing bees!!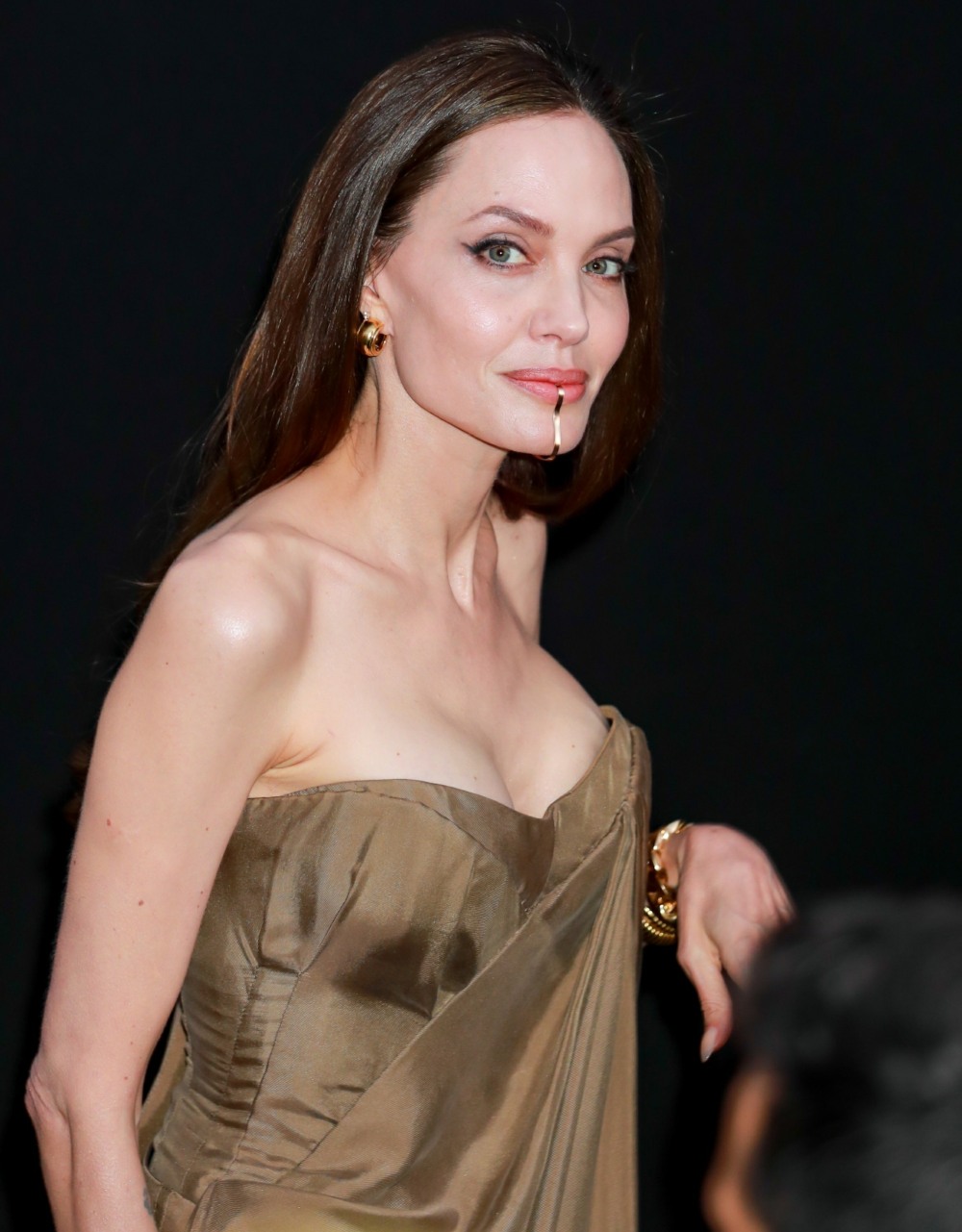 Photos courtesy of Avalon Red, Backgrid.