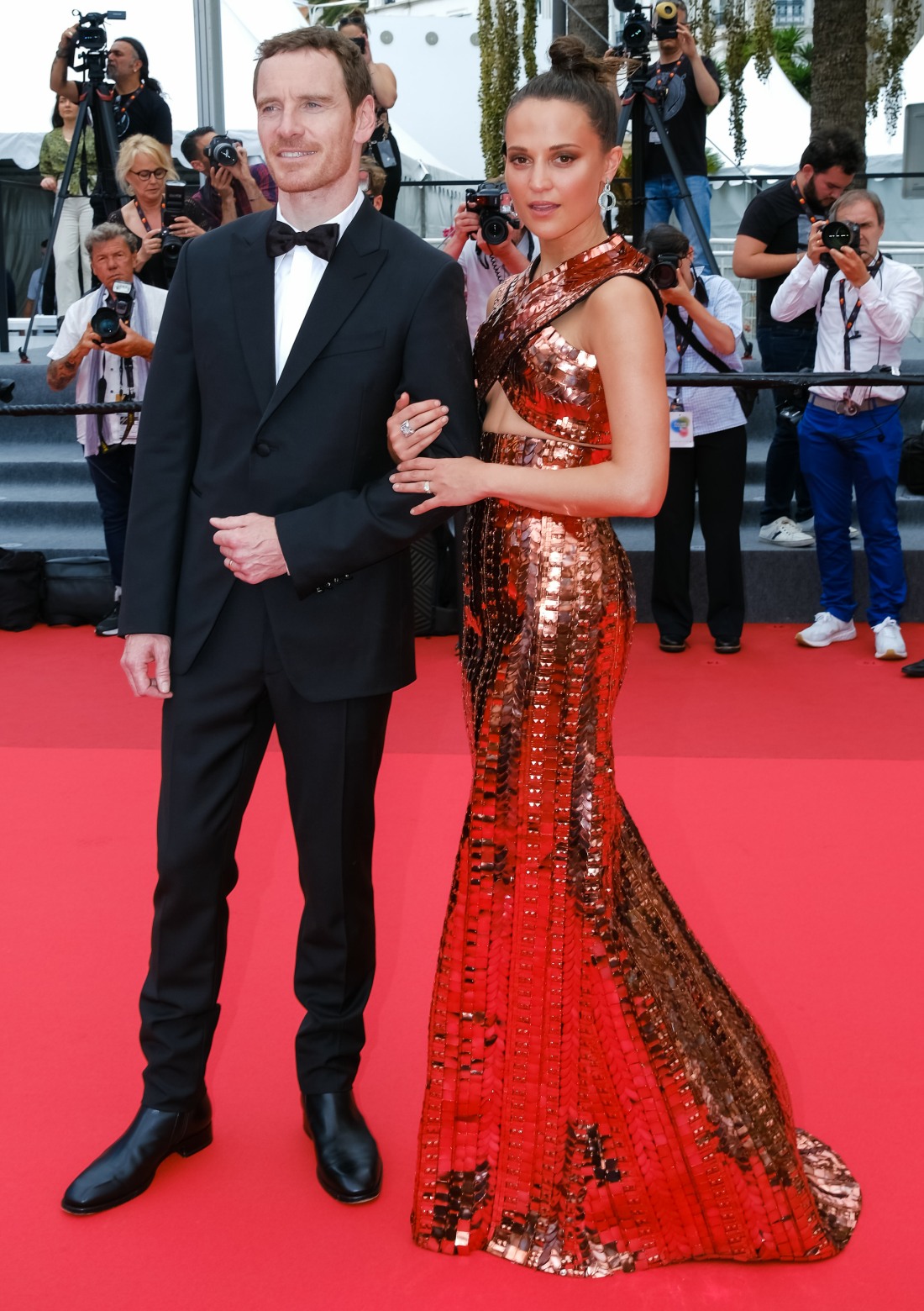 Here are some photos from the Cannes Film Festival's events on Saturday and Sunday. Alicia Vikander was in town to promote Irma Vep, and she and Michael Fassbender walked the red carpet at last night's big premiere. Alicia wore a gold-bronze Louis Vuitton. At certain angles, I actually like this, although I think it's way too stiff around her bust. There are ways to make metallic dresses look… not so stiff? Alicia also wore LV to the photocall.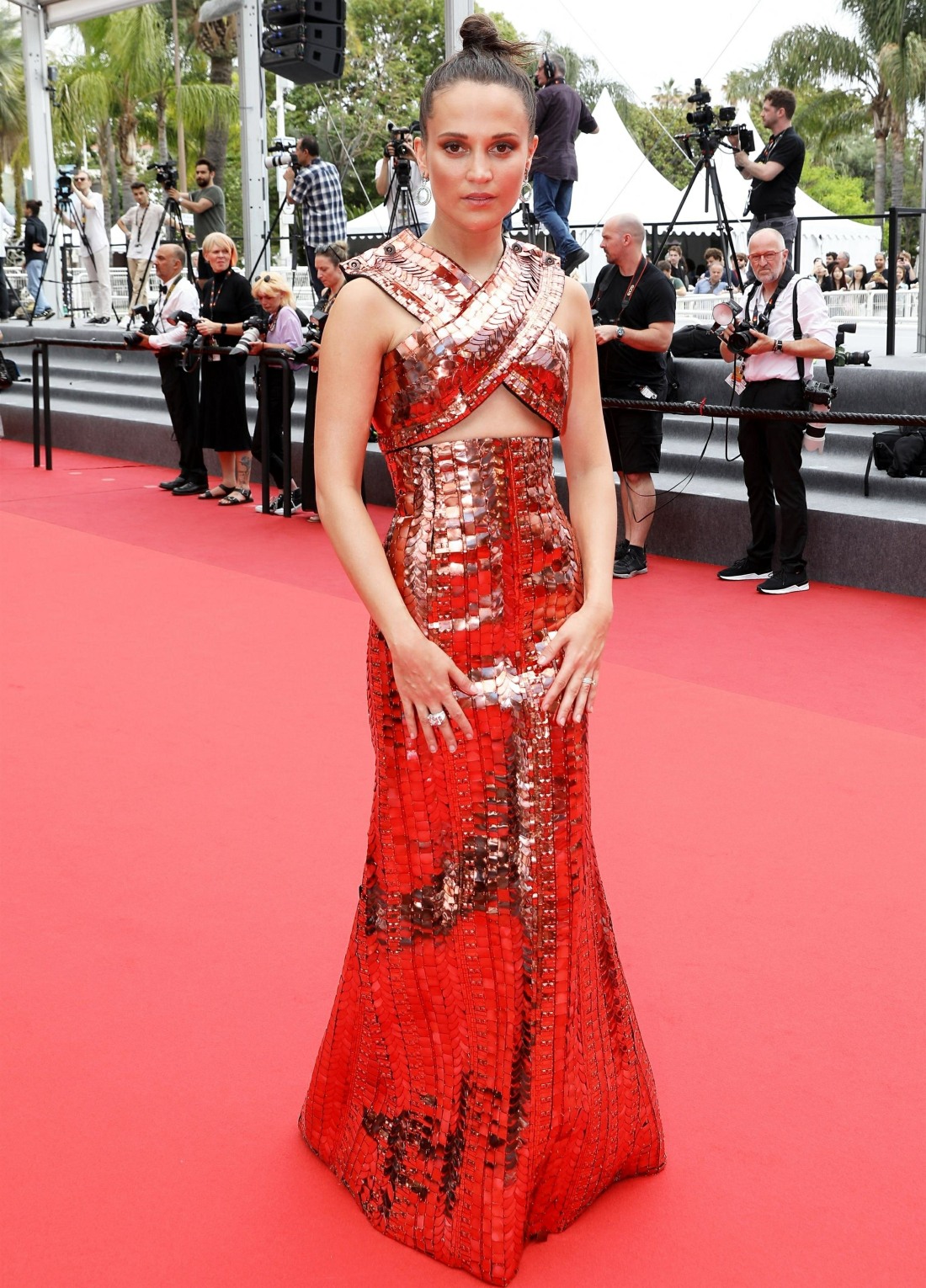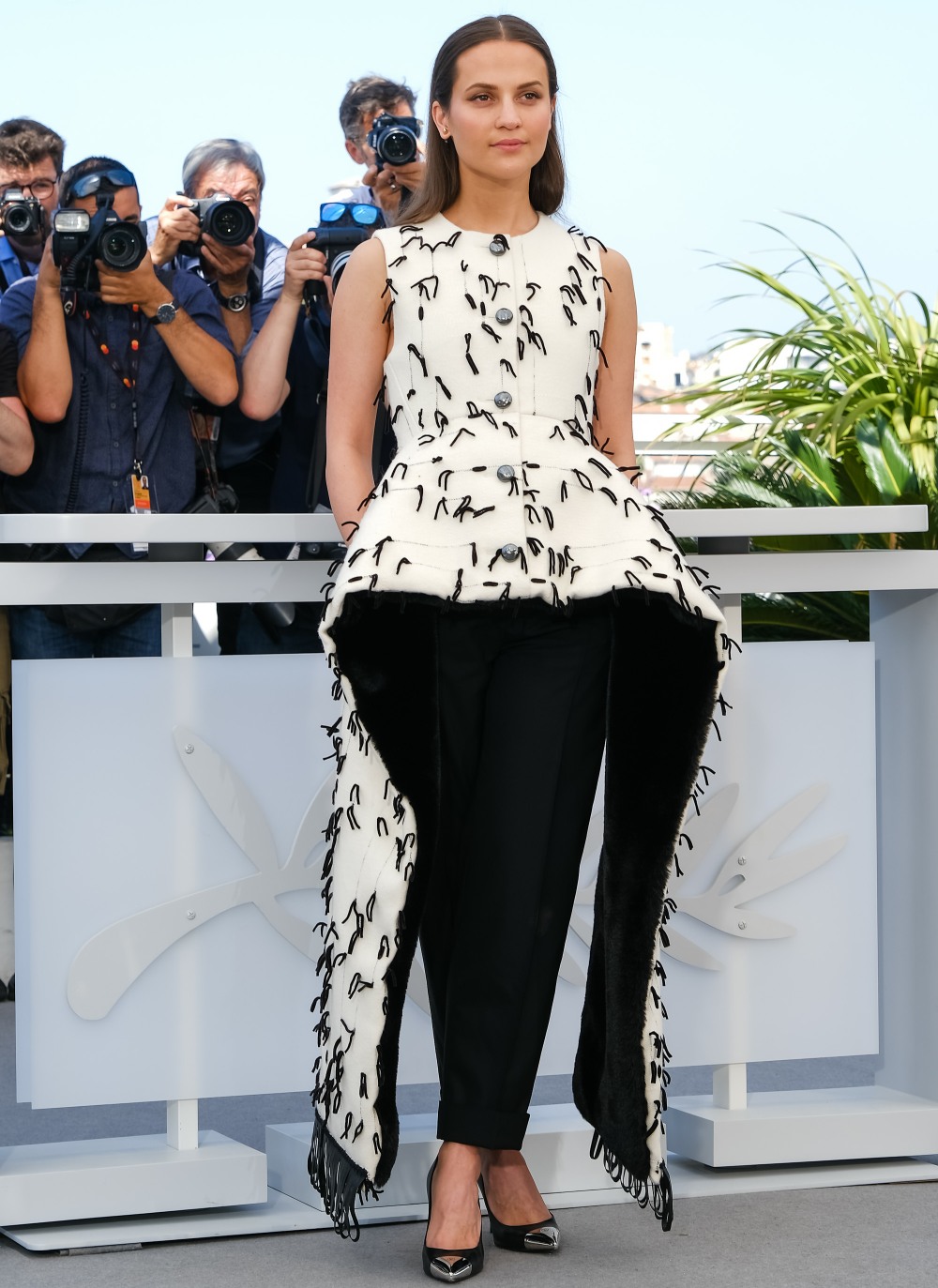 Isabelle Huppert wore Balenciaga, the kind of look we're used to seeing on Kim Kardashian, frankly. What kills me is that this could have been so interesting and cool, if not for the built-in gloves (hate those) and the tights-over-shoes thing. It's annoying when Kim does it, but to see Huppert in this kind of look really hurts.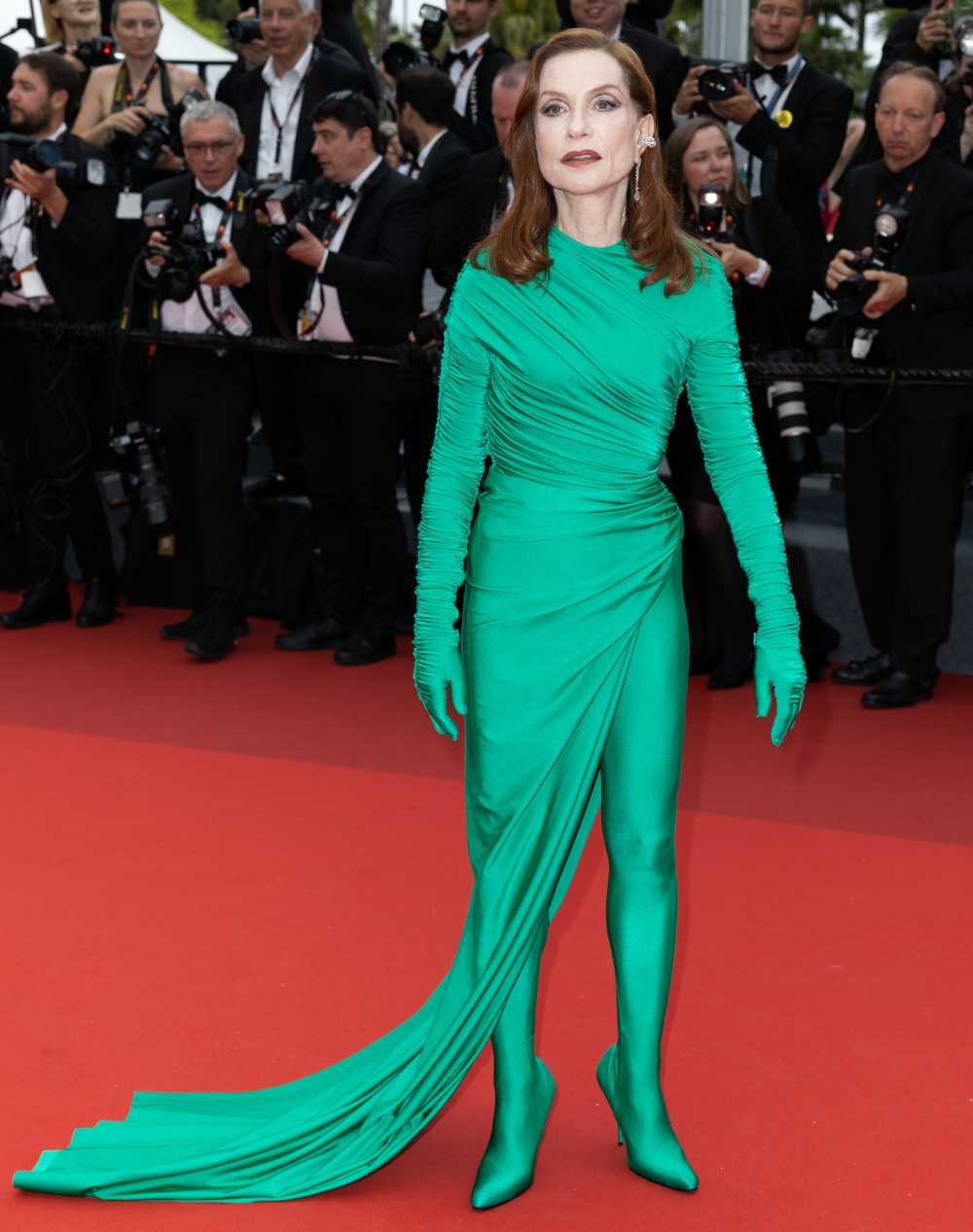 Sharon Stone wore Dolce & Gabbana – it's a gown with a removable "train." She removed the sh-t on the red carpet and I have no idea why. The train was the best part of the look, without it, it's just a basic, forgettable dress.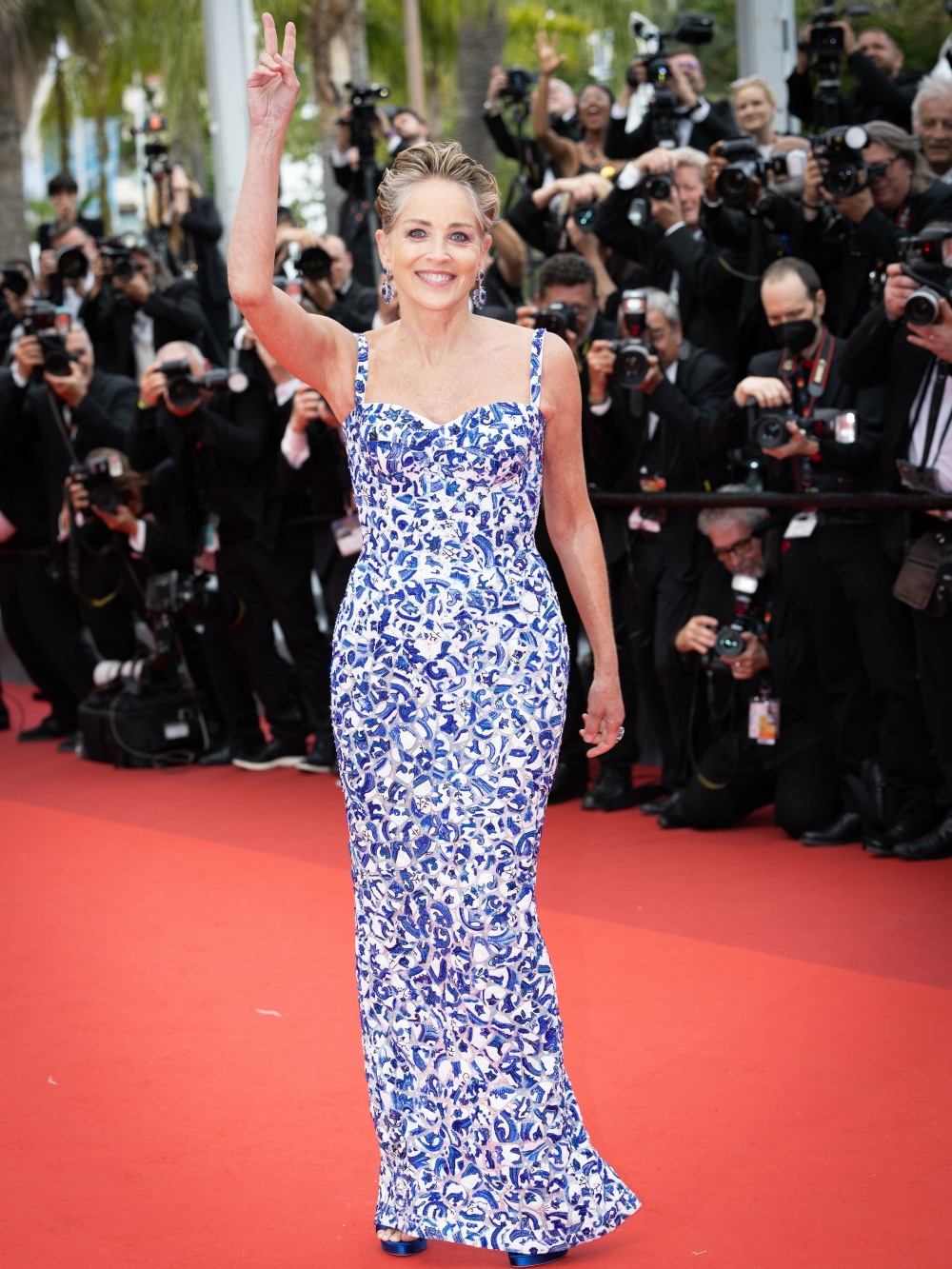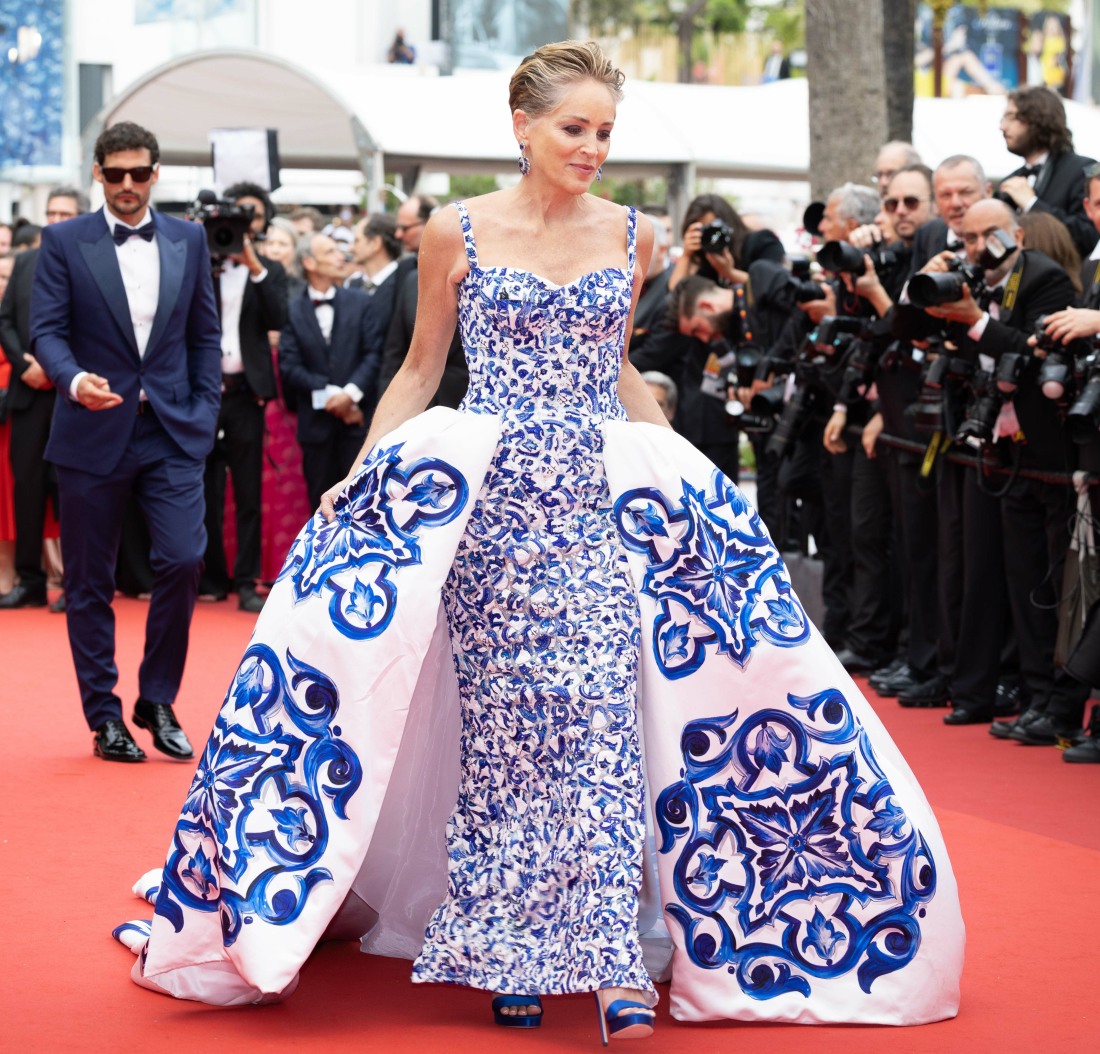 Carla Bruni was all over the place in Cannes this weekend. She wore some really basic looks. You could argue that she wanted to keep it plain to emphasize the jewelry, but it looked like she was just wandering around in boring dresses. The brown look is Saint Laurent.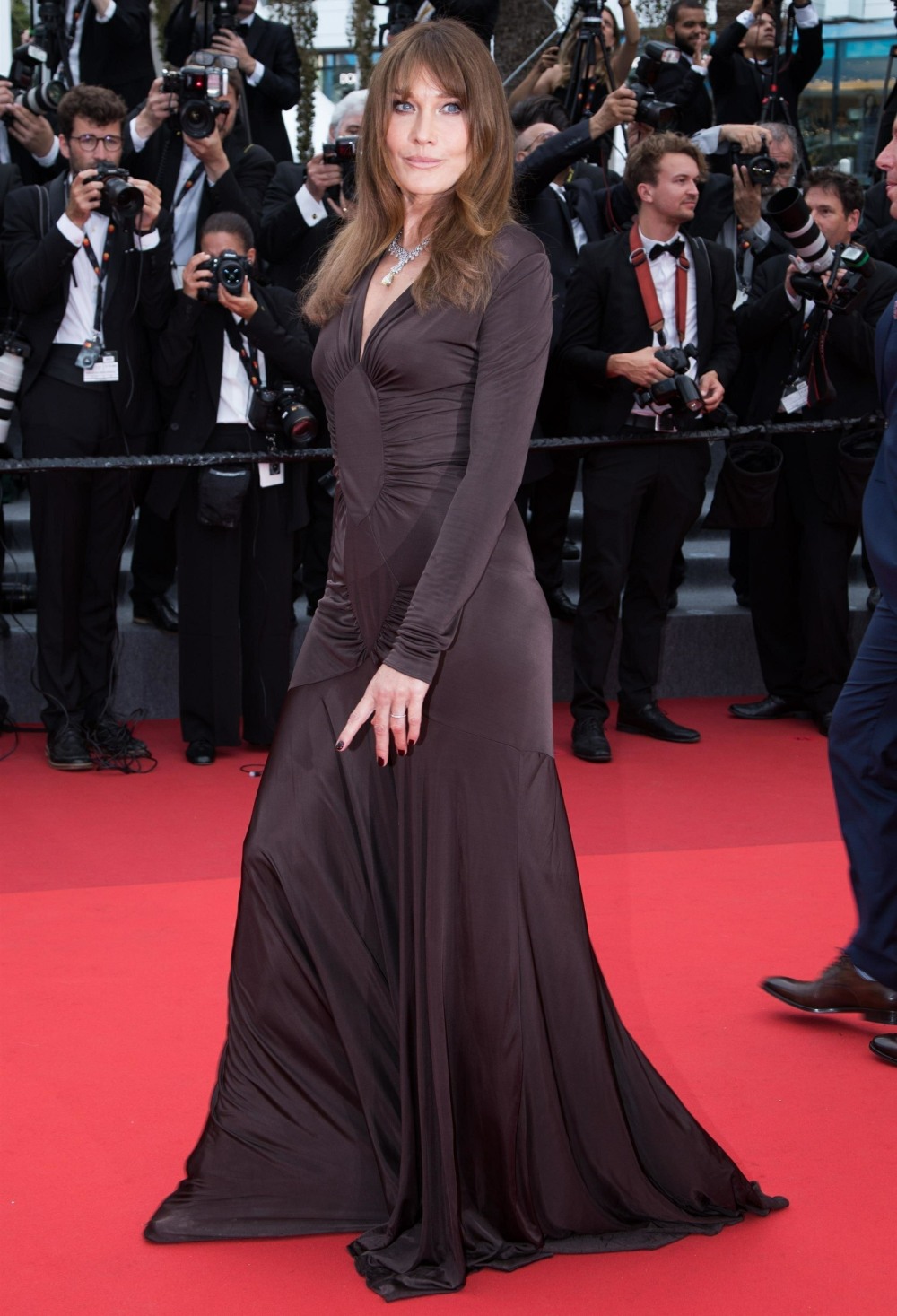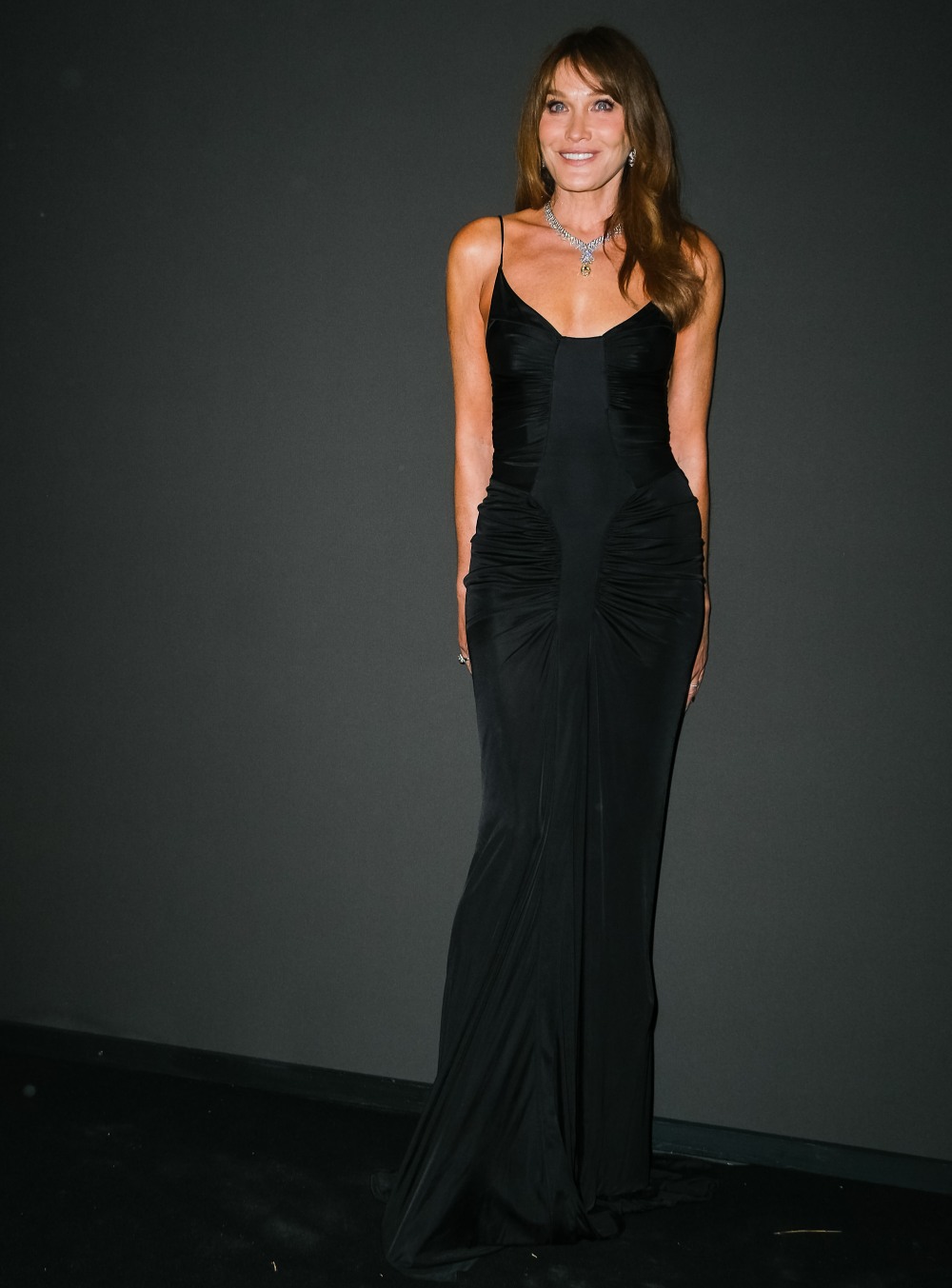 Photos courtesy of Backgrid and Avalon Red.