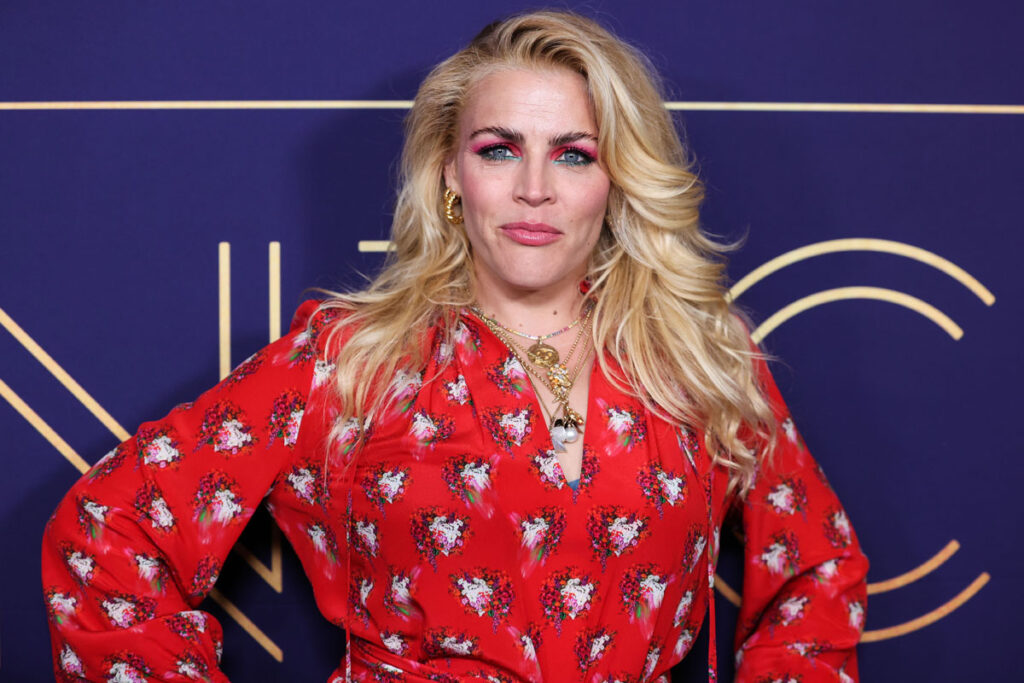 I'm just now catching up on Girls5Eva, which is streaming its second season on Peacock. I like it but I don't love it. I'm bummed because I want to love it. Honestly, that's how I am with all Tina Fey produced shows, it seems. Busy Philipps is doing her best with her character Summer. Summer is a Christian, speaks in a breathy baby voice and is divorcing her boy-band husband. Summer is very different from Busy so she must be having a lot of fun with it. Busy and her family moved to New York full time for Girls5 during the pandemic. She'd been bouncing around from rental to rental but has just bought a house, so much of her interview with Oprah Daily is about that. (I realize this interview is a couple weeks old but I'm just catching up with it, too.) Busy said she has a hard time letting things go because she's the antithesis to Marie Kondo in that she has to keep everything just in case it sparks joy.
On needing her things: My star sign is cancer, so I'm the type of person where everyplace I go—even if I'm going to a hotel for four days—I bring stuff. I need places to feel like home. So the past 18 months have really challenged me because I felt adrift without the stuff that I know and love around me.

But we moved into this new house, and now I'm able to start putting things together. Some things didn't make it from L.A.—they got lost or broken. I've had to deal with that and figure out how to move on. I'm like the opposite of Marie Kondo. Everything sparks joy for me. And if it doesn't spark joy in that moment, I'm like, well, I have to hold onto it because it might spark joy in three months

On Joy: I'm learning that I can take breaks from things and go back to them and still find joy in them. I took a break from exercise because I had an injury, and I was having a difficult time. Then I just went back to my favorite workout, and I'm like, "Oh, I love this. This is so great." I was scared to get back into it, but it's been bringing me so much joy.

On being present: For so long, I used to say to people, "I can't be present, because I'm always looking toward the future." Then during the pandemic, I was like, "Oh, now I'm really in the moment." But I wasn't. It was a false sense of being present. What I've found recently is that the more I can approach every moment or every interaction with the knowledge that it's already changed—it's changing—it allows me to just meet it as it is, and not as I hoped or wanted or thought.
I'm occasionally guilty of what Busy is talking about. I worry if I get rid of something, I'll regret it. But I eventually go on a tear and clear out everything. And I never regret it. I was fascinated by Busy needing her stuff around her wherever she is. The escapist in me needs moments where almost nothing from my 'real' life follows me when I'm away. I know Busy charges her crystals during the full moon and probably has other such rituals, so she's likely grounded by many of her belongings. So of course, she needs them nearby, their absence would create chaos. In light of this, I'm glad her family found a place to stay for a while so she can spread out and surround herself with her 'things.' I think Marie Kondo would be cool with all the joy being sparked.
I also felt Busy's comments on being present, or rather, not really being present. It sounds like this is something she's done a lot of work on. You can tell because she's already identified her pitfalls of a false sense of presence. This is something I'm currently working on, so it resonated. Moving from LA to NY, especially uprooting her husband and two daughters, one of whom is now a teen, is huge. Even if it's the best move in the world, it's a major shift for everyone. It sounds like Busy took the whole experience as a growth period, which is fantastic. My star sign is Capricorn, so I would've micromanaged the move, started smoking again and blamed DeBlasio for why my life hadn't changed for the better.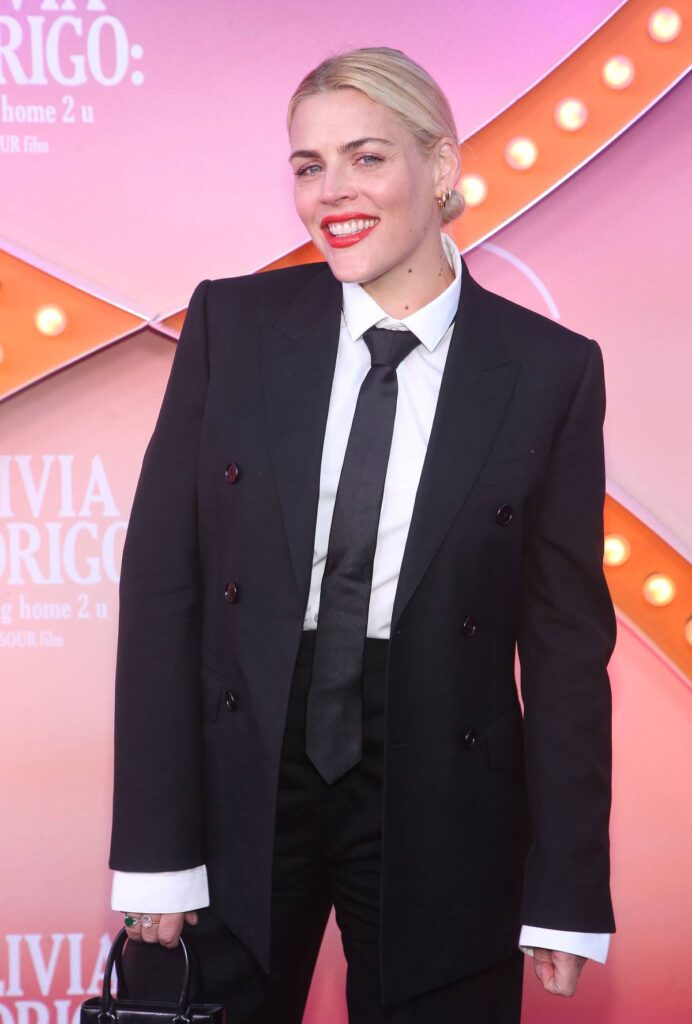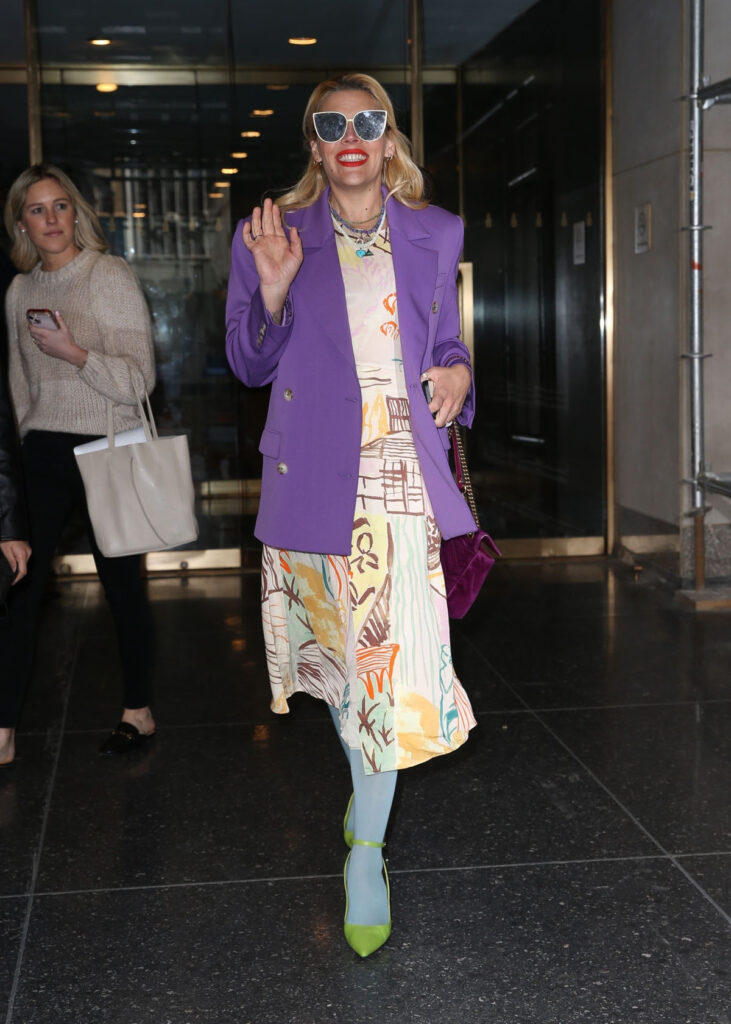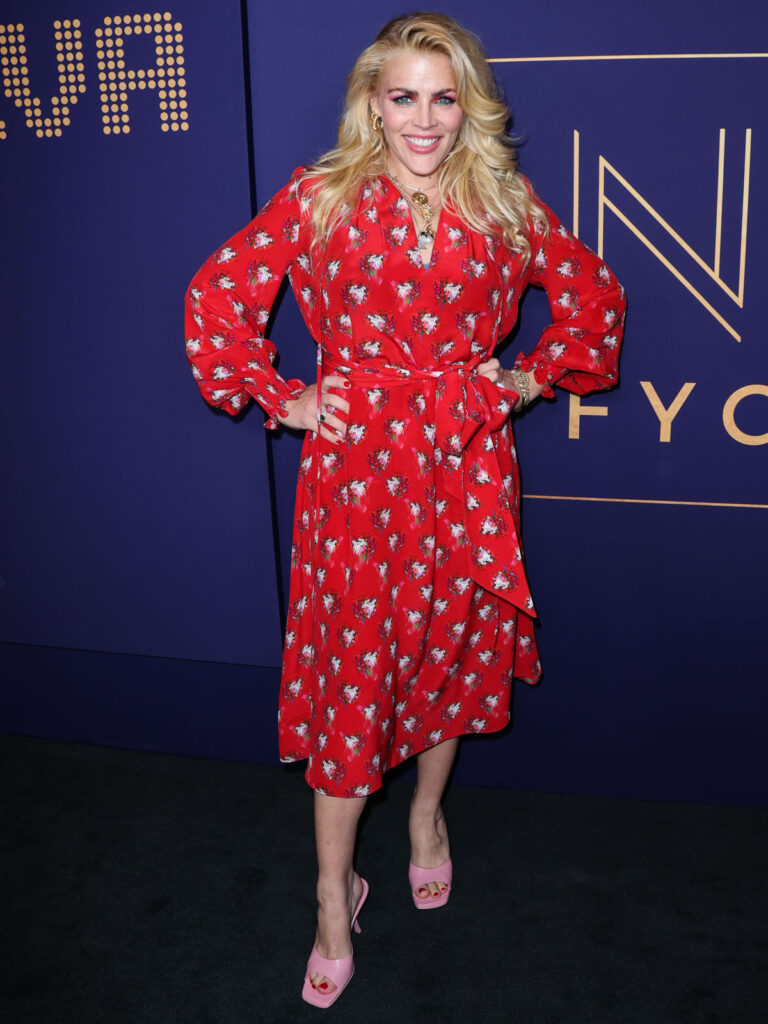 Photo credit: Avalon Red and InStar Images