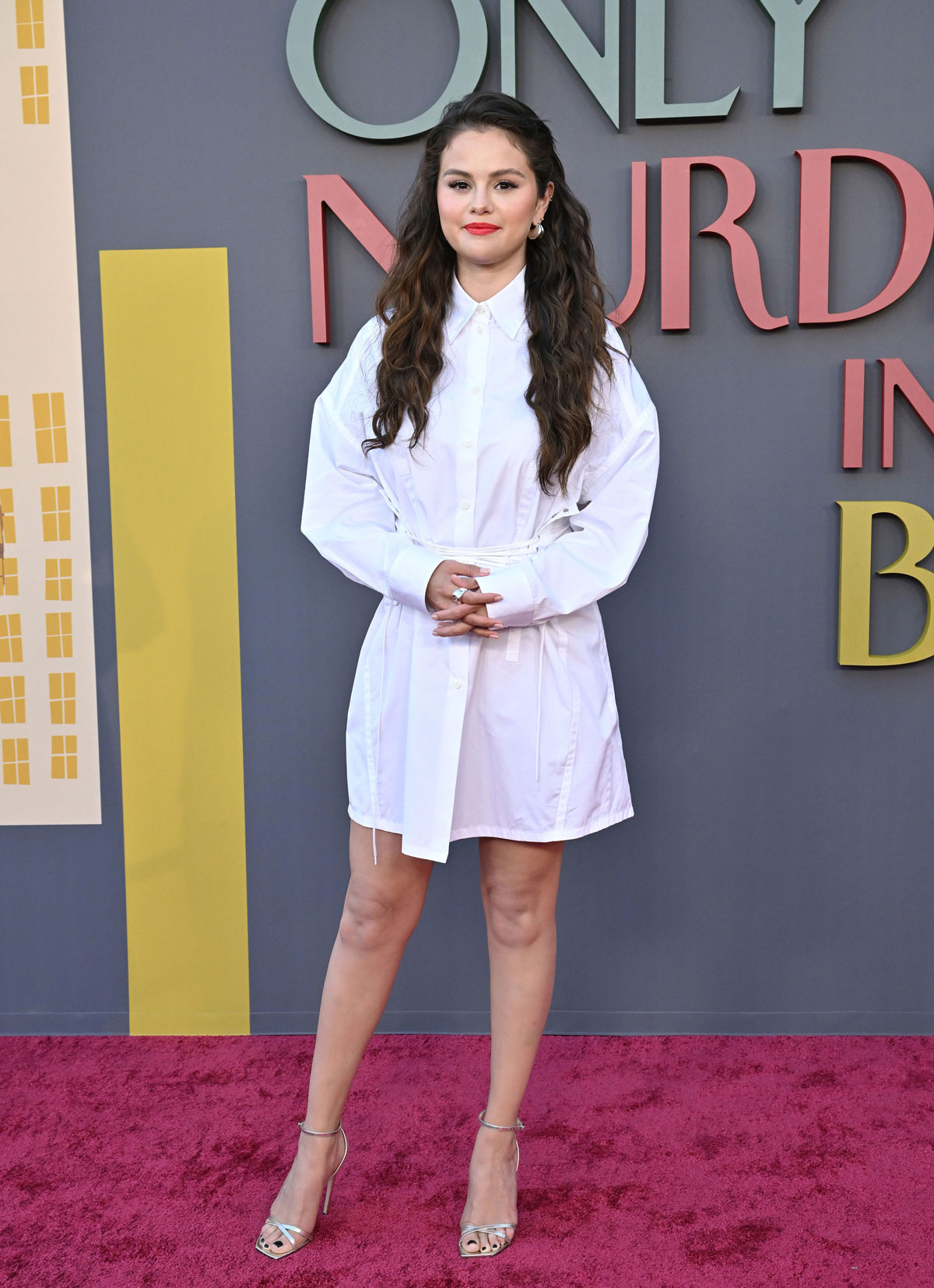 The sophomore season of the best show, Only Murders in the Building, will be premiering in fewer than two weeks, not that I'm counting or anything. Leading up to the new season, the leads have been promoting the show, mostly via Selena Gomez's social media since she's the only one of the three who has it. A little while ago, they hinted in a TikTok video at a third season. But more recently, Selena appeared on a podcast and mentioned a season three in the context of listing her upcoming projects.
Only Murders In The Building season two hasn't even premiered yet, but is a third season already in the works?!

The stars – Steve Martin, Selena Gomez and Martin Short – may have spilled the beans and hinted at the news in a TikTok video earlier this spring…

In a video posted to Selena's TikTok account, the three were doing a cheers to the show's upcoming second season. However, while Selena and Martin say, "To a great season two!", Steve says, "To a great season three!"

"Nooo, well…" Selena responds. "Okay, well hopefully."

Steve adds, "Well, next year."

Season one of the series was a big hit, becoming the most watched Hulu Original comedy on it's premiere date, and the most-watched comedy on premiere day for all SVOD titles ever on Hulu.

The show was picked up for a second season before the first finished airing it's new episodes. Now, season two will debut this June. Check out the first teaser trailer!

Fast forward to June 2022, Selena was on the THR Awards Chatter podcast, and she seemed to have suggested that a third season is happening, though it has yet to be officially announced.

When talking about upcoming projects, she mentioned a season three.

"I finished season two, I did my cooking show, and now I'm gonna be in the studio until season three," she said. "So basically we're going to be just working on new music. Like I said, I couldn't do one or the other. I actually love both…"

"I do feel like right now, in my life, I am just so open, and I love what I do… I just am in a really good space right now, and I'm enjoying it," she added.
Was that an unintentional or purposeful slip? Because it sounds pretty legit in context. Selena seems to have a good cadence of work going. She works a lot and I honestly wouldn't have guessed that she would be the one with the most interesting and varied adult career of her tweener peers. She must have a really good team at work on all these opportunities. I also thought she had moved on from music, but I guess she or her team still wants to put out new music.
But back to the best show ever, Hulu released a new, fuller trailer earlier this week. We see a bit more of the trio on their crime-solving, name-clearing caper and some endearing socially awkward misanthrope vibes. I'm happy to see that Da'Vine Joy Randolph's character is returning and seems to be helping the trio since I liked her dynamic with them. I liked most of the dynamics of the first season, but this season remains to be seen with the additions of Amy Schumer and Cara Delevingne. There are still only glimpses of them in the trailer, but I read somewhere Amy might be literally playing herself like Sting did in season one, and I assume Cara is playing a version of herself since she can't act. This show already feels too short with only 10 episodes of 30 minutes each, so I hope they renew it as many seasons as possible.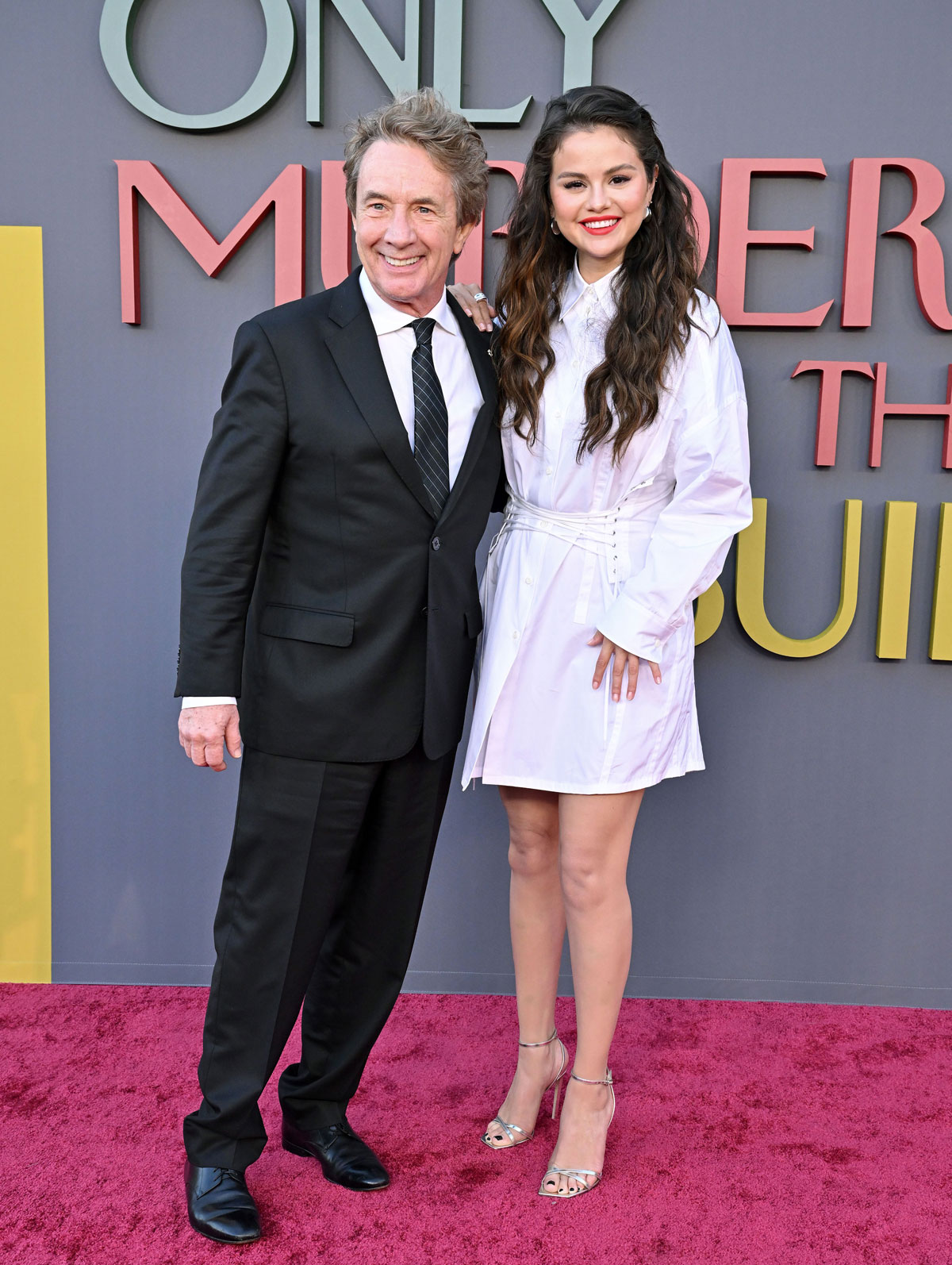 Photos credit: Instar, Getty and via Instagram