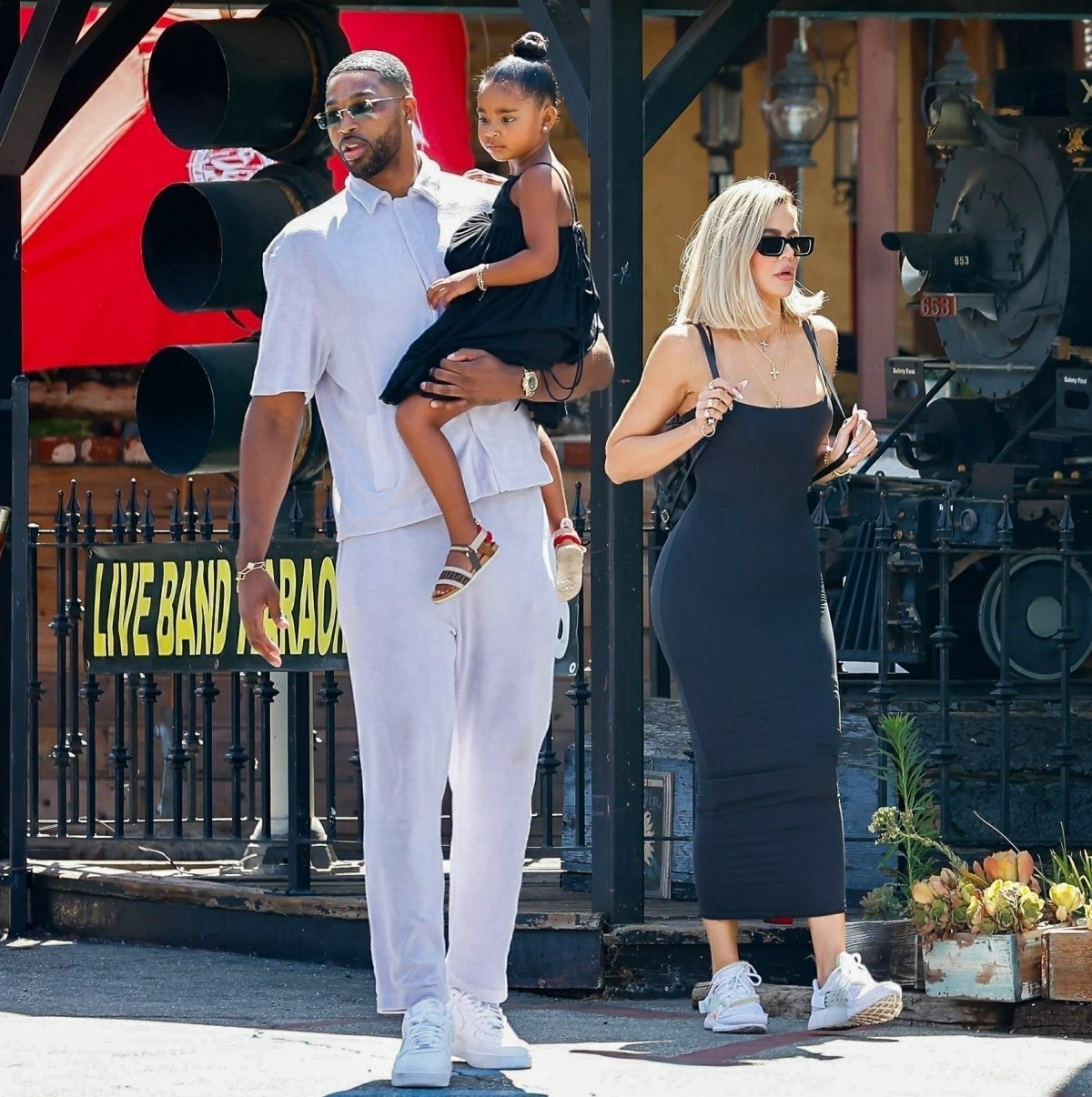 Here are some photos of Khloe Kardashian and Tristan Thompson together over the weekend. They went to True's dance recital and then, according to Backgrid, they went out for a pre-Father's Day lunch. Kris Jenner was there. Tristan and Khloe were both photographed carrying True. Khloe wore no fewer than three crucifix necklaces, almost like she was trying to ward off evil spirits. Of course, she was also wearing a slinky body-con black dress. Don't even start with "it was a revenge dress, she's showing him what he's missing!" Tristan knows he could have Khloe back with a snap of his fingers.
Still, the new storyline for Khloe is that she's "moving on." She's not waiting around for Tristan anymore ("wait, did he call?"). She's apparently dating someone new and Kris Jenner couldn't wait to tell People Magazine:
Khloé Kardashian is moving on with a new romance. The Kardashians star, 37, is dating someone, a source tells PEOPLE. The insider says the relationship is still in its early stages, but Kardashian is feeling really good with her new mystery man — a private equity investor she met when sister Kim Kardashian introduced them at a dinner party a few weeks ago.

According to the source, Kardashian attended a family lunch outing Saturday with ex Tristan Thompson after their 4-year-old daughter True's dance recital. However, she and the Chicago Bulls athlete, 31, hardly ever speak, except for when it comes to co-parenting matters.

On Friday, Kardashian denied an online rumor that she was dating "another NBA player," writing in an Instagram comment that it is "Definitely NOT True!!!" She added, "I am not seeing a soul," and shared, "I am happy focusing on my daughter and myself for awhile."
A private equity investor? Kim introduced them? Curious. I mean, that's a boring-ass storyline for the reality show. Kris: "Have you heard, Khloe is DATING! His name is Chad and he works at a private equity fund." Kendall: "I have no idea what any of those words mean." Anyway, Khloe hates being alone and she loves dating douchebags. Chad is gonna get someone else pregnant while he's dating Khloe and that's how the cycle will continue.
Besides, I would put money on Khloe and Tristan getting back together. She is exactly that dumb.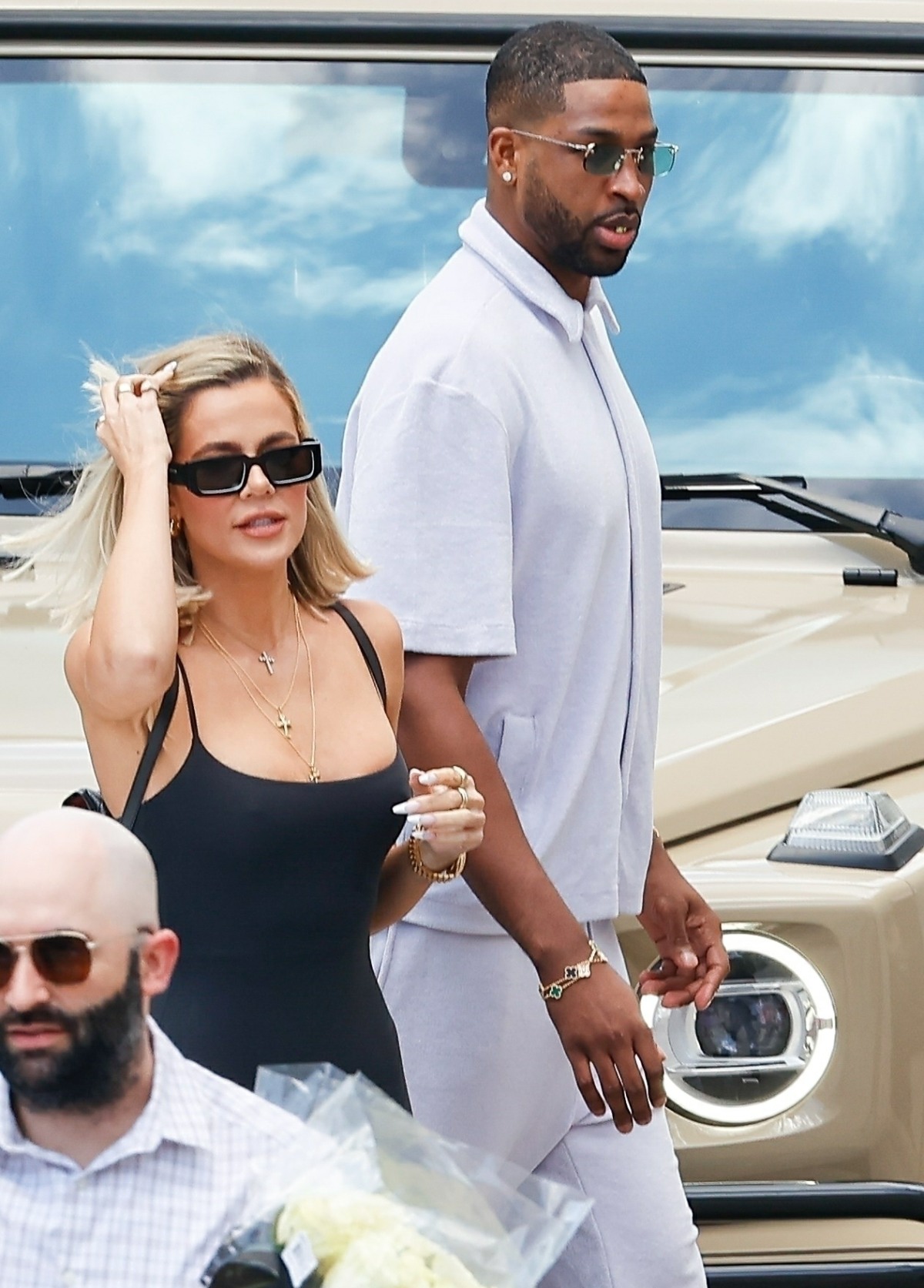 Photos courtesy of Backgrid.