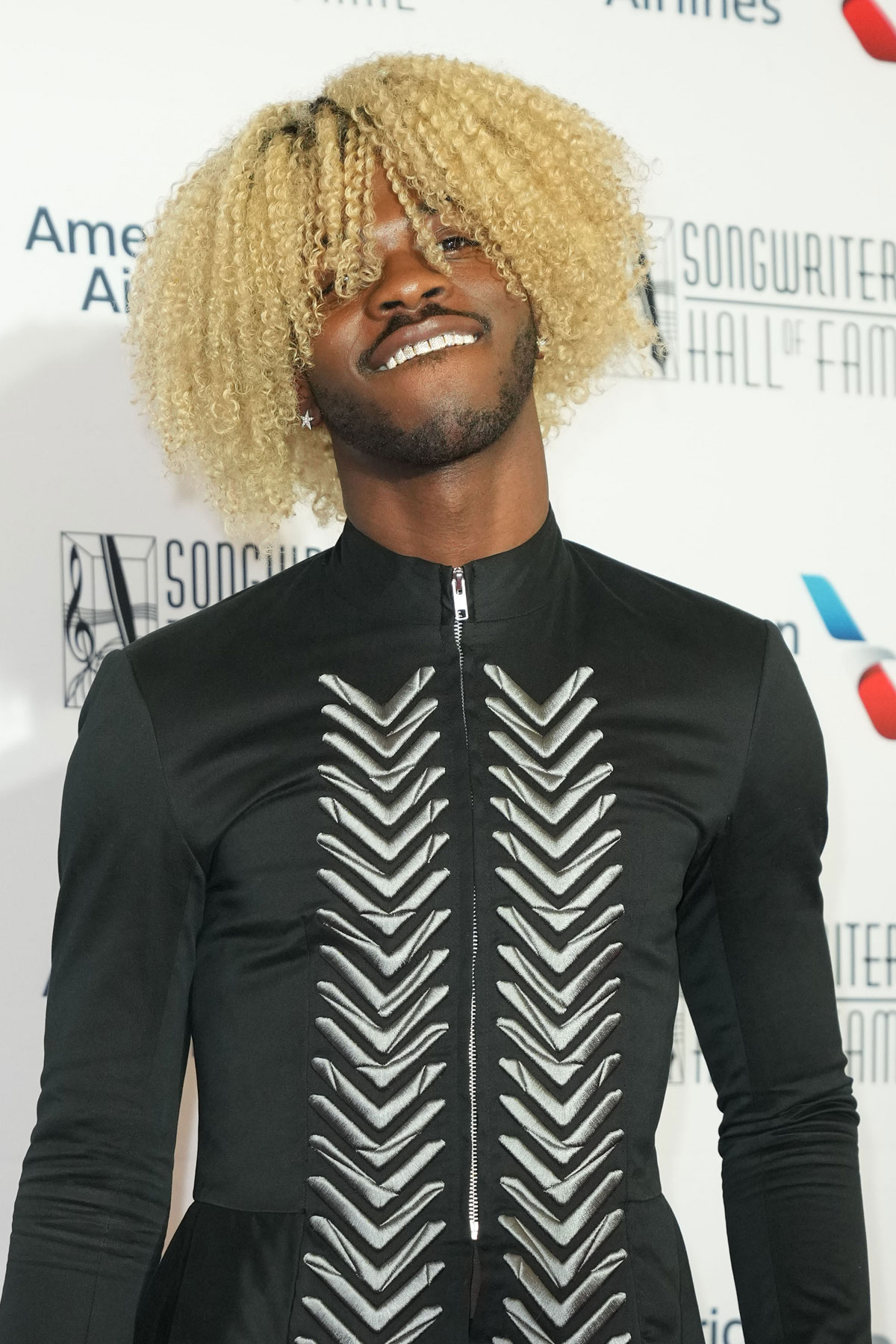 Lil Nas X attended the Songwriters Hall of Game gala a few days ago. He received the Hal David Starlight Award, which is described as an award "to honor gifted songwriters who are at an apex in their careers and are making a significant impact in the music industry via their original songs." Very prestigious! On the gala's red carpet, Lil Nas X commented to Entertainment Tonight about inclusivity and diversity at awards shows. This comes after his snub by the BET Awards and their defensive response.
Lil Nas X has not been shy with his criticism of certain award shows as of late, and the star made his point about being snubbed by the BET Awards as clear as possible.

Speaking with Entertainment Tonight on the red carpet of the Songwriters Hall of Fame gala on Thursday (June 16), Lil Nas — who received the Hal David Starlight Award honoring for his work as a talented young songwriter — spoke openly about diversity at award shows, saying that the industry is still lacking.

"I think we have a long way to go in some places," he said, before adding that the progress that's already been seen shouldn't be ignored. "But I think the world is definitely trying its best to change in many ways, I'll say that."

As for receiving an honor from the Songwriters Hall of Fame, Lil Nas X was over the moon. "This is actually insane, because I feel like there's so many options," he said on the red carpet. "This is like a big huge award show where legendary people are getting honored, so I'm just happy to be a part of it."
I mean, he's not wrong that there is a long way to go. There's certainly the homophobia Lil Nas originally mentioned, and then I think awards shows have a tendency to play it safe and to try and get as many viewers as possible for ratings, etc. He's also right that the world is trying to change, but there are always those stubborn, close-minded people who remain committed to the status quo. But the honor from the Songwriters Hall of Fame must feel great for him. He seemed excited and did I imagine it or were his comments there a little subtweet shade of BET? Maybe it's just me because I am still appalled by one of the BET nominees for Best Male Hip Hop Artist.
A nomination would have been nice but he doesn't need them so it's good to see Lil Nas X isn't letting the snub get him down. It's also Pride Month and he had some encouraging and honest advice for LGBTQ+ youth that he shared with E! News: "Just keep going. Keep trying new things and keeping your head up in this world. There's gonna be a lot of people, they wanna try to knock you down over and over. You're gonna knock yourself down sometimes. There are gonna be a lot of intrusive thoughts you don't want to be there, but just keep going." And on another note, he is at his fake promo thing again for his latest single. He is so funny and he has his tour coming up this fall. My friend and I got tickets and I can't wait.
Photos credit: Instar, Getty and via Instagram