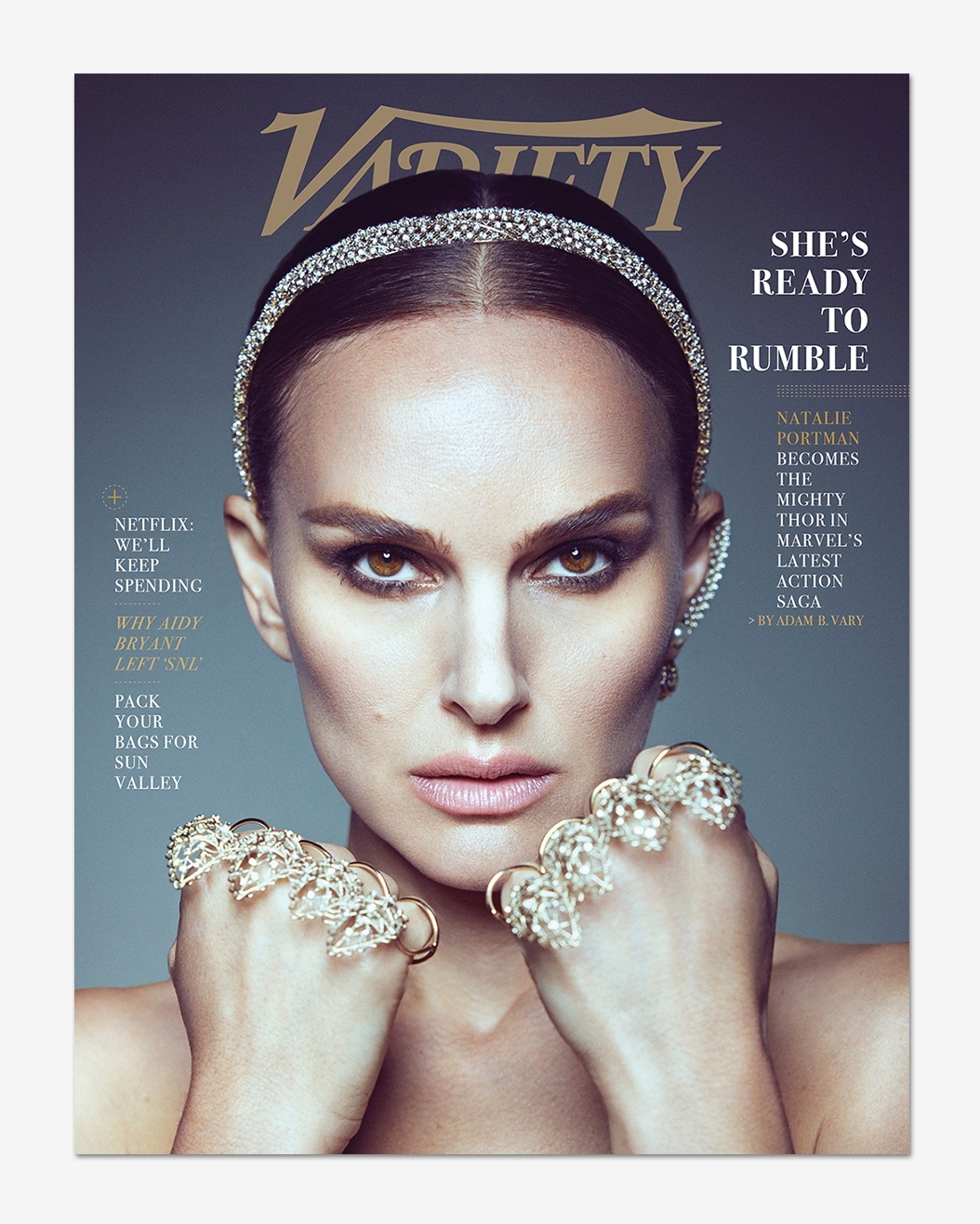 Natalie Portman covers the latest issue of Variety to promote her role as Mighty Thor in Thor: Love and Thunder. She returns to the Thor/Marvel franchise not as "Jane the scientist" but an actual superhero. So why did Variety get her to pose as her Black Swan character? I don't know. I used to find Portman super-annoying but she's grown on me a lot in recent years – we've both changed and matured, I guess. Portman talks a lot about the training involved for Love and Thunder and her career goals and more. Some highlights:
Getting beefy: "On 'Black Swan,' I was asked to get as small as possible. Here, I was asked to get as big as possible. That's an amazing challenge — and also state of mind as a woman."

Training for 10 months before filming: "To have this reaction and be seen as big, you realize, 'Oh, this must be so different, to walk through the world like this.' When you're small — and also, I think, because I started as a kid — a lot of times I feel young or little or, like, a pat-on-the-head kind of person. And I present myself that way, too, because of that."

She kept up with the MCU & didn't know if she would return: "I have a 10-year-old boy," she explains — so she knew that Jane still existed somewhere. But she "didn't really know" whether she would ever come back, especially after 2017's "Thor: Ragnarok," also directed by Waititi, excluded her character altogether. "They don't often make more than three films in a series."

On the criticism of Thor: The Dark World: "I mean, I had it with 'The Professional' too. It was slaughtered critically, and now, despite having been in Marvel and 'Star Wars' movies, it's the main thing people come up to me about. That and 'Star Wars' are two examples of things that when they came out, I was like, 'Oh, my God, this is a disaster.' And then 20 years later — actually, 30 years later for 'The Professional' — it's beloved."

Why she agreed to Love & Thunder: "I feel like it's the phase of my career where I'm really trying to just impress my kids. My 5-year-old and my 10-year-old were so enthralled by this process, getting to visit the set and see me dressed up in a cape. It made it really cool. You know, it's very rare that my kids are like, 'Please go to work!' Usually, it's quite the opposite."

Working with other women on stunts: "I haven't had particularly bad workplace experiences, but I was usually the only female around… It's just imbalanced. So it's nice to feel the awareness of it. There doesn't have to be the girl in the movie. There can be many women who have many different personalities and many different desires."
She mostly side-steps the issue – as does Taika Waititi, who is quoted throughout this piece – about whether Love and Thunder will follow the comic book storyline of Jane becoming Mighty Thor, which basically involves (SPOILER) Jane getting very sick. It sounds like she's still not sure what they'll use and Waititi is being somewhat squirrelly too. I think it's cool that Portman was asked to come back and do this kind of physical work and play a superhero. I'm sure her kids are very impressed. In the Variety piece, she also talks about her new AppleTV series Lady in the Lake, and how she bought a women's soccer team. It was a nice read.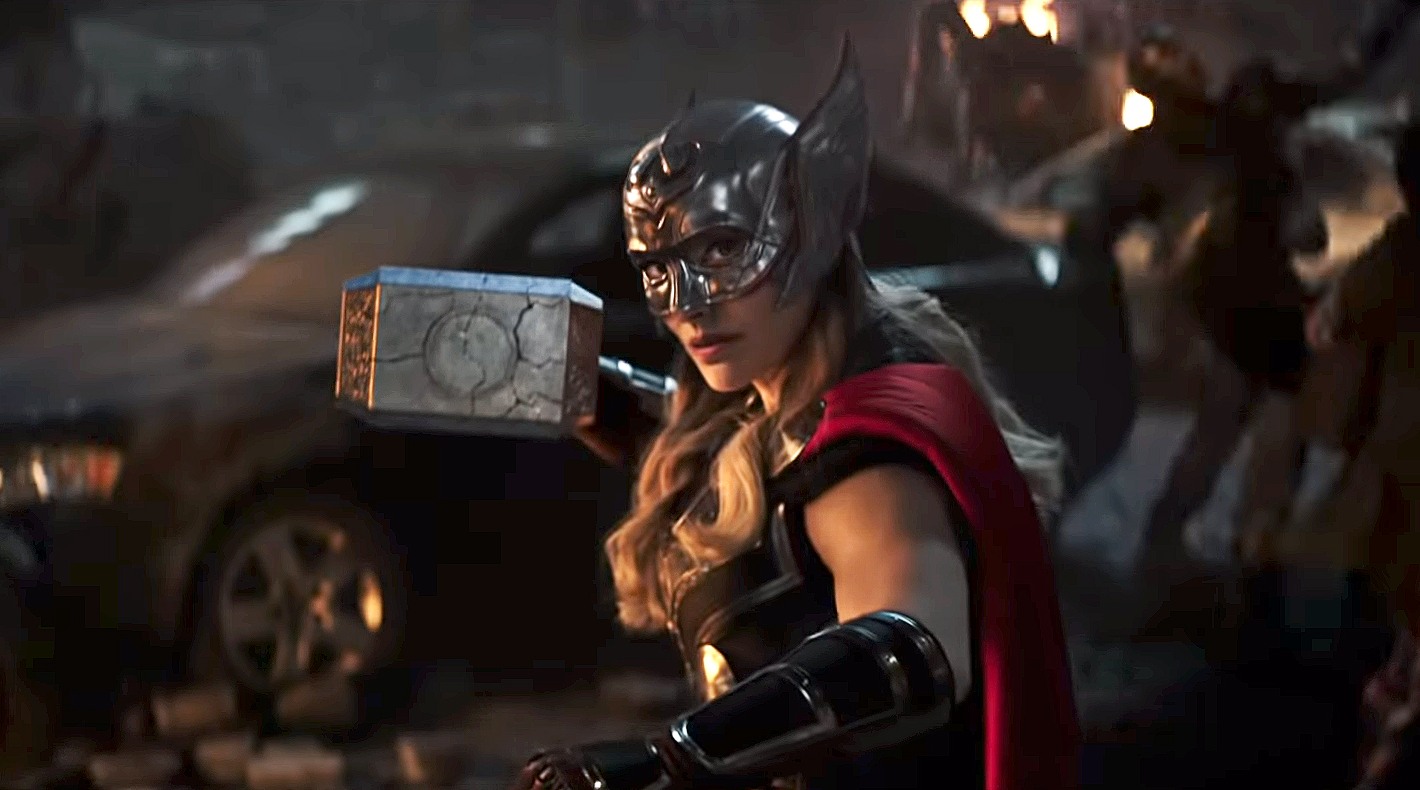 Cover courtesy of Variety, additional photos courtesy of Instar and Marvel.