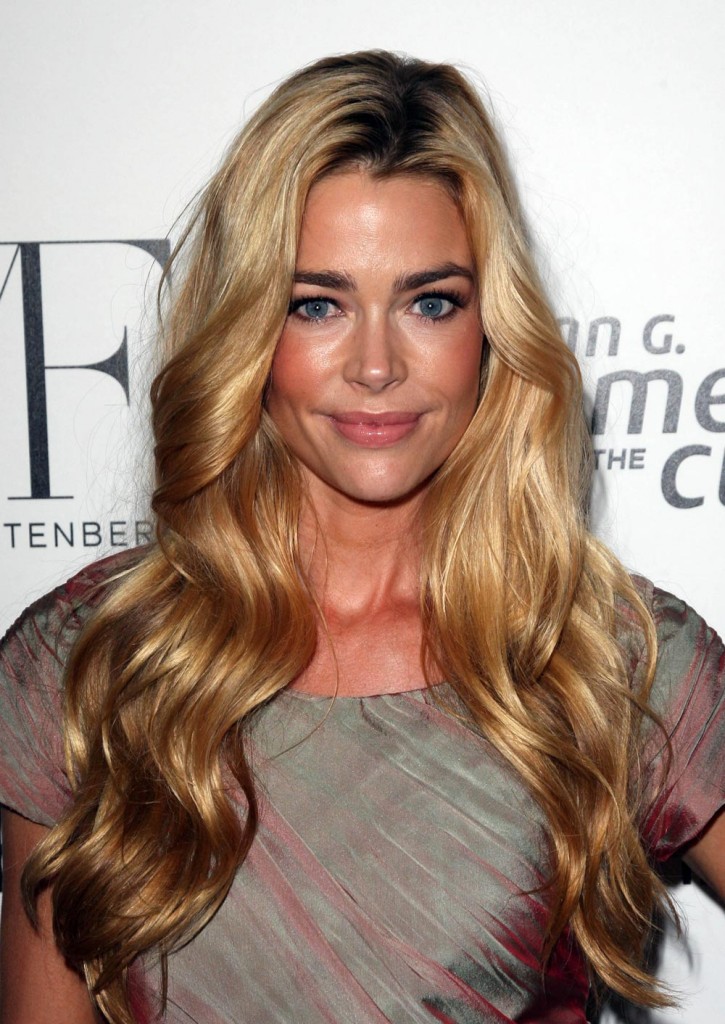 Denise Richards made a major Twitter faux pas this morning when she tweeted her phone number, thinking she was sending a private direct message using the social networking service. This just goes to show that celebrities should be super careful when they use Twitter and try and consider whether they want to use it regularly.
The thing is, Denise didn't even include an @username at the beginning of the tweet indicating the message is meant for a certain person. Those @username messages are still public, but many new users mistakenly think they're sending a direct message that way. I know this because I've seen that "deleted" tweet with Denise Richards' phone number – I'm not going to say where – but there are several websites online that index celebrity tweets.
Denise explained her mistake by tweeting that she was trying to multi-task and got distracted "thats what I get trying to make lunches, breakfast and tweet at the same time. sometimes multitask is too much… i was on tweetdeck and all the screens were up and just wasnt paying attention. lots of calls though.." Denise has 1.28 million followers on Twitter. She seems to have changed her phone number as a result. She tweeted "ok number is changed!! won't make that mistake again." Since I'm nice and don't feel like talking to Denise Richards anyway, I didn't check and call the number.
The service Tweleted.com, which used to recover deleted tweets, no longer works. The Tweleted.com site explains that "Twitter fixed the bug that meant that deleted messages still showed up in Twitter search." If you're a celebrity there are plenty of sites and users following you, though, so you should be extra careful.
Celebrities have been gradually leaving Twittter, with 16 year-old Miley Cyrus deleting her account earlier this month and explaining that she wanted to keep her private life private. You can still get access to Miley's thoughts, though, by paying $39.95 a year to her site MileyWorld.com.
Denise Richards is shown on 9/24/09 at the Fashion show for Susan G. Komen for the Cure foundation. Credit: WENN.com