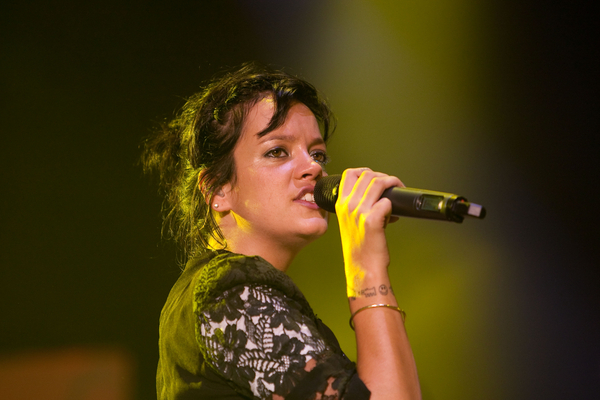 E! Online has a pretty interesting article about some of the celebrities deciding to jump ship from the social networking site Twitter. Tween trendsetter Miley Cyrus deleted her Twitter account last week, and then made a video rap for fans explaining that she wanted to keep her "private life private." Other celebrities leaving Twitter include Lily Allen, who made her last tweet a couple of weeks ago, Nine Inch Nails' Trent Reznor, who stopped in July, and Courtney Love, who deleted her two accounts full of nonsensical ramblings. E! speculates that Love left Twitter due to her daughter, Frances Bean, who deleted her account after some backlash over a negative multi-part tweet calling out Ali Lohan:
What hath Miley wrought? Other than the revelation among celebrities that the best way to keep your private life private is not, surprisingly, to chronicle your every scratch, flight pattern, yawn, romance, meal and emo thought online, that is?

Following Cyrus going on the Q.T., Courtney Love and Lily Allen have both apparently called it quits on their respective Twitters—though mercifully, the latest ship jumpers didn't announce their departures in song form.

Rather, Love quietly shut down both of her accounts (why she needed two to begin with, we'll never know), while Allen last month posted a short and sweet goodbye message, seemingly made all the more permanent by her subsequent lack of updates.

"I am a neo-luddite, goodbye," she wrote.

Of course, like Miley before them, the timing on both exits is not without suspicion…

For Allen's part, the shuttering of her account came at roughly the same time her relationship with layman builder Sam Cooper kicked into overdrive, fueling speculation that the British songbird is making a (granted, rather considerate) concession for her Man Friday.

Maybe Liam Hemsworth had a word?

As for Love, well, as with most things, her situation is a bit more messy.

Not content to simply stop posting, she shut down her accounts completely. The online erasure came in the wake of daughter Frances Bean Cobain's unprovoked (and much retaliated-against) Ali Lohan-centric rant.

But lest anyone think her online abandonment was the result of nothing more than maternal back-having, consider this: Earlier this year, the rocker had the not so fine distinction of becoming the first twitterer to be sued for malicious libel over the content of her tweets.

Her former fashion designer slapped Love with the suit after being called a "nasty lying hosebag thief," among other less-flattering epithets. A hearing on the matter is reportedly due to take place this month.

As it happens, abandoning the microblogging site for nonvirtual worlds isn't just for the fairer persuasion. Nine Inch Nails frontman Trent Reznor also called time on his online updates back in July.

"I believe I've done all I care to do here at this point," he wrote. "Flesh and reality and silence are calling."
[From E! Online]
I've mentioned before that Twitter really isn't for me. There are a lot of people who enjoy it, and there are definitely nice people on there. It's just that I have so many other things I'm trying to keep up with that it's hard for me to find the time or motivation to tweet. I'm more of a Facebook-type person, where I have more options for communicating with friends and wasting time. Brief text messages only go so far, and there's also the privacy concern as E! mentions. Once you tweet something, you can essentially never delete it. There are services that index tweets and can show you every tweet that a user has deleted, like Tweleted.com.
I'm surprised that Twitter took off so well with celebrities, but it does offer a simple alternative to blogging. You can say something quickly without the pressure of writing an explanation. It's an easy way for celebrities to issue statements and keep us up to date with their lives. Twitter has broken down some barriers between celebrities and fans, but it's also exposed us to way too much information about some of them.
While I was doing half-assed research for this post I found this hilarious serious of videos from the Washington Post featuring dramatic readings of celebrity tweets. I couldn't stop laughing watching these, they're truly awesome. I hope the celebrities keep using Twitter because this stuff is comic gold. Here are the first two videos in the "Twits" series, and you can watch the third and fourth videos on YouTube. (Note that I could not find an "episode 4," it just goes from three to five.)
Twits episode 1 – P. Diddy, Lindsay Lohan, Brooke Hogan

Twits: Episode 2 – Tila Tequila, Courtney Love, Jessica Simpson

Lily Allen is shown performing on 3/26/09 and 8/9/09. Credit: PRPhotos