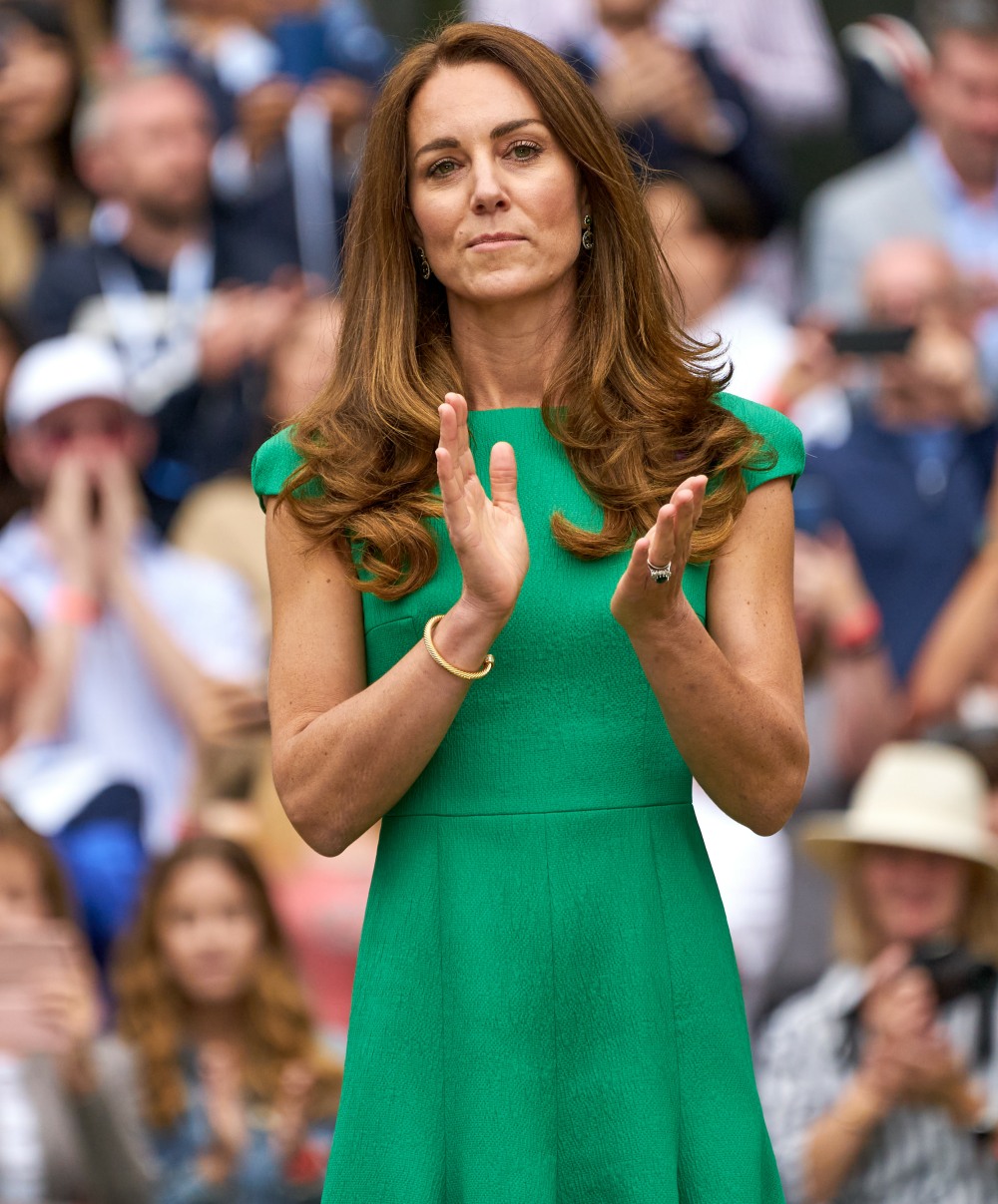 To coincide with the Wimbledon Championships, Vanity Fair published a somewhat bonkers story comparing and contrasting tennis-lovers Anne Boleyn and the Duchess of Cambridge. What's kind of funny is that while Anne Boleyn and Kate Middleton have a lot of stuff in common, Anne actually comes across so much better than Kate? Anne comes across as forward-thinking, a genuine political asset, and a woman of depth and education. Kate… um, does not come across that way. One of the similarities between the two women is that they are/were big tennis fans. In Boleyn's day, she would go to Greenwich to watch tennis matches. Kate is a tennis-enthusiast, although she mostly just loves Roger Federer specifically. Some highlights from this very weird story:
Anne was arrested at a tennis match: Kate Middleton, the Duchess of Cambridge and England's future queen consort, is an avid tennis fan and the royal patron to the club that hosts Wimbledon. Every year, tournament spectators eagerly look forward to what Kate will wear, and who will join her. Nearly 500 years ago it was Queen Anne Boleyn who reigned supreme in royal boxes, though her tenure came to a dramatic end in 1536, when she was arrested and charged with adultery and treason while watching a match at Greenwich.

Reputations. "[Anne] was a controversial figure, and that stigma remains for her," Elizabeth Norton, author of Anne Boleyn: Henry VIII's Obsession, tells Vanity Fair. Kate, on the other hand, "is immensely popular," says Robert Lacey, historical consultant of Netflix's The Crown and author of Monarch: The Life and Reign of Elizabeth II. "She's a pillar of the royal family [and] very much seen as a future queen consort."

Anne was educated: Both women received an excellent education, which was rare in Boleyn's time. A student of music and art, the queen may have spoken and written several languages, and she attended the court of Margaret of Austria. Kate went to some of the U.K.'s best private schools, among them Marlborough College.

The Middletons were just as strategic as the Boleyns: Vanity Fair royal correspondent Katie Nicholl notes that Kate and Prince William met through a mutual friend in the summer of 1999, when Kate was 17. The next year, Kate was ecstatic when she was accepted to University of Edinburgh, where her best friends were also attending, and she planned to enroll in the prestigious art history program. Jasper Selwyn, Kate's career adviser at school, tells Nicholl that Edinburgh was the first choice on her Universities and Colleges Admissions Service form: "As far as I am aware she had a place confirmed at Edinburgh." However, Nicholl writes, "Kate had a dramatic and sudden change of heart. She decided to turn down her place at Edinburgh, take a gap year…and reapply for St. Andrews." At the time, the palace had just announced that William would also take a gap year and attend St. Andrews as opposed to Edinburgh, which was originally his first choice. Society journalist Matthew Bell reported in The Spectator that "although at the time of making her application to universities it was unknown where the prince was intending to go, it has been suggested that her mother persuaded Kate to reject her first choice on hearing the news and take up her offer at St. Andrews instead."

Royal patronages: The Windsors currently support around 3,000 organizations, with Kate committed to 24, and Queen Anne took her charitable duties quite seriously as well. Weir writes that "when visiting a town or village, she sent her almoner ahead to find out…if there were any needy families in the district." Anne would then instruct him to assign each family a sum, and she often gave poor individuals clothing she and her ladies had sewn.
You mean to tell me that Anne Boleyn's staff did advance work to learn about the needy families and she brought clothes and money for them? Meanwhile, Kate and William constantly show up empty-handed to events. They don't even donate to charity directly. It's also pretty clear that Anne really was educated, political and wise, a true intellectual partner for a king. That… is not clear when we're talking about Kate. Still, the tennis stuff is news to me. I really didn't know that Anne was a tennis fan or that she was arrested at a tennis match. Also: is this article weirdly threatening? Like, are they telling Kate "watch out, or you could get Boleyn'd"? Imagine Kate being dragged out of the Royal Box in handcuffs, wiglet askance.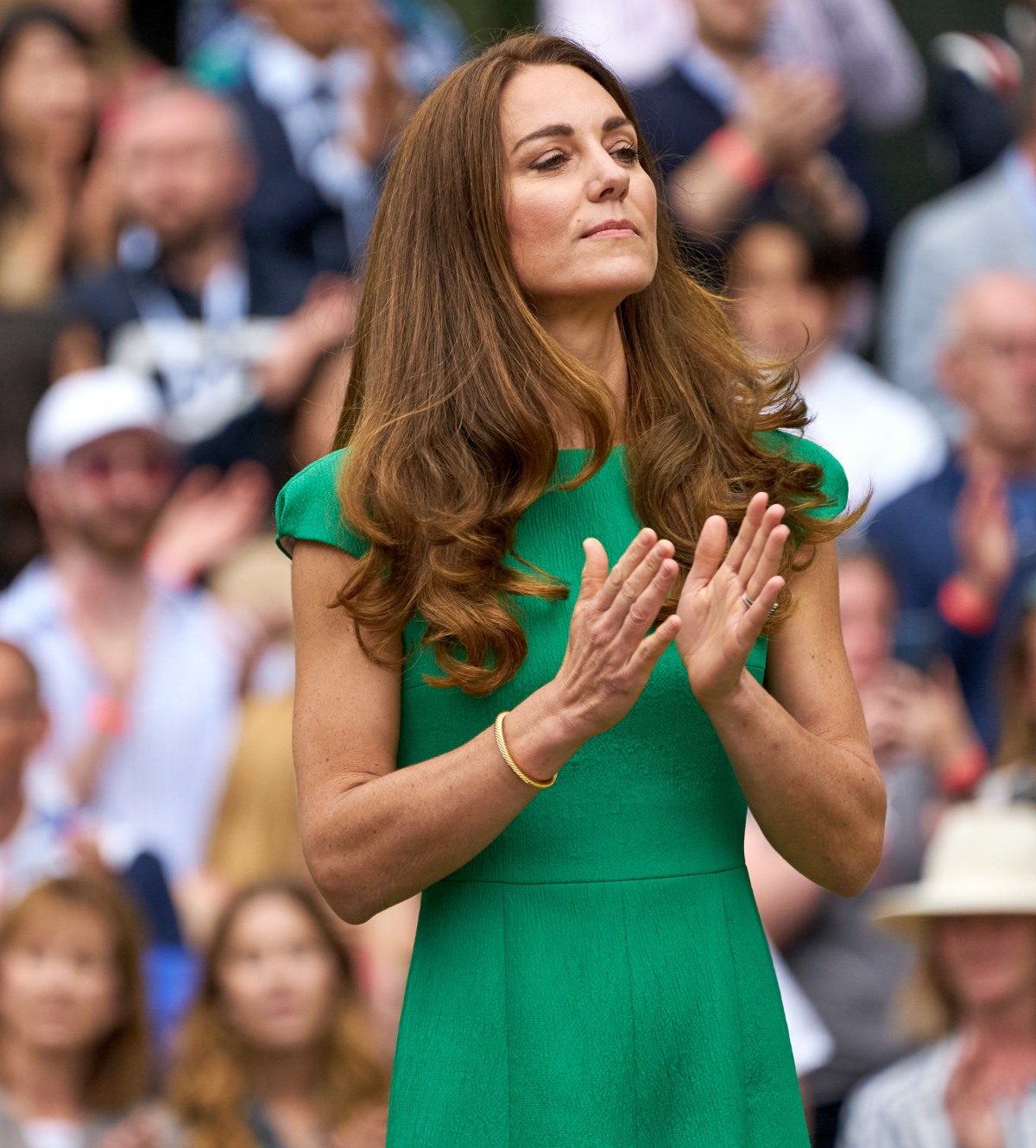 Photos courtesy of Avalon Red.