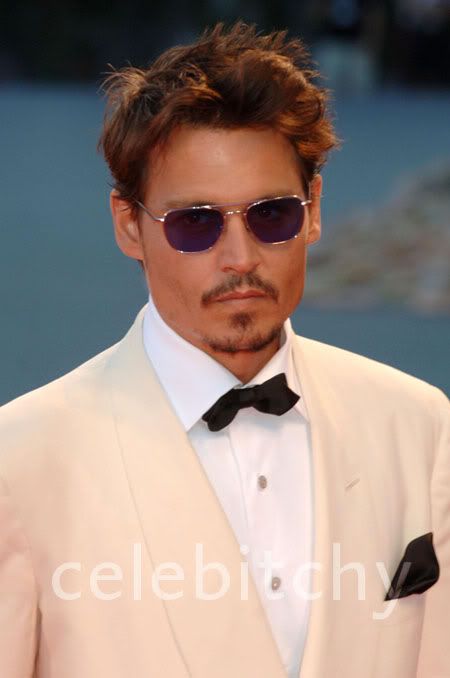 Johnny Depp is someone I have considered eye candy from a young age, obviously since before I was old enough to see Edward Scissorhands. He's only improved with age, and it seems he knows how to shop. What would you buy someone as a gift for a significant milestone, a nice piece of jewelery? A new car? A vineyard?
Johnny Depp has given his long-time partner Vanessa Paradis a vineyard as congratulations for her months of hard work recording a new album.

The 44-year-old purchased the vineyard near the villa in Plan de la Tour, France, which he shares with the singer and their two children Lily-Rose, eight, and Jack, five.
[From Ireland Online]
This is one gift that's going to be hard to top come Christmas. Maybe he could buy her a winery to go with her grapes? Or a bottle manufacturing plant?
Johnny has plenty of spare time to come up with a great pressie for Vanessa – his current project Shantaram is on hold due to the writer's strike. According to E! News, it's based on the true story of an "Australian heroin addict who escapes from prison, reinvents himself as a doctor who ministers to the poor in India, and is later able to put his criminal connections to good use in the fight against Russian troops in Afghanistan."
Picture note by Celebitchy: Johnny Depp is shown at the Venice Film Festival premiere of The Nightmare Before Christmas in 3-D with director Tim Burton on 9/5/07, thanks to WENN.