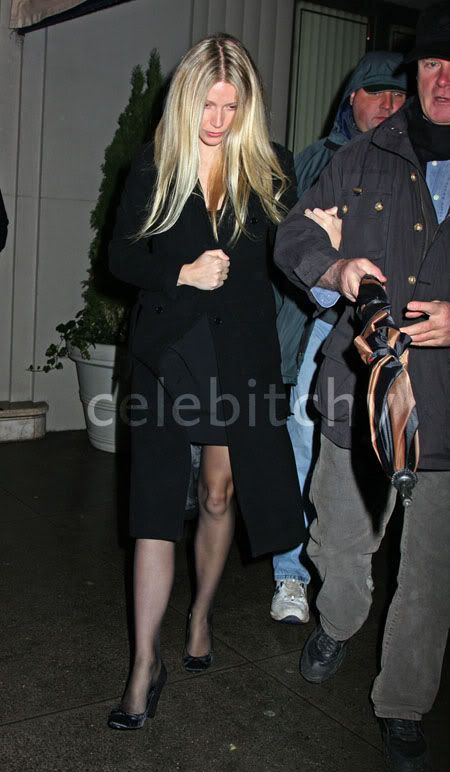 Gwyneth Paltrow and her hair security blanket arrived on the set of Two Lovers in Central Park in NY yesterday. The film also stars Joaquin Phoenix and is directed and written by James Gray, who is responsible for We Own The Night. We Own The Night, with Joaquin, Mark Wahlberg and Eva Mendes, was out last month and wasn't exactly a big critical or commercial success. It received a 55% aggregate critics rating on Rotten Tomatoes and was booed at Cannes and compared to a television movie. It didn't bomb at the box office, though, taking in $28 million. So Paltrow is working with a director that has moderate success on a film that will probably be middle of the road too.
IMDB lists the plot synopsis, and it sounds like it will be another forgettable romantic movie:
A Brooklyn-set romantic drama about a bachelor (Phoenix) torn between the family friend his parents wish he would marry and his beautiful but volatile new neighbor.
[From IMDB]
Paltrow hasn't been seen out with her husband, Coldplay frontman Chris Martin, in months, and there are rumors that they're on the rocks. Along with Two Lovers, which is due out next year, she will appear in Iron Man, which is slated for a May, 2008 release. She is also working on a new cooking reality show set in Spain. Her absent husband is said to be hard at work on a new Coldplay album.
Thanks to Splash News for these photos.