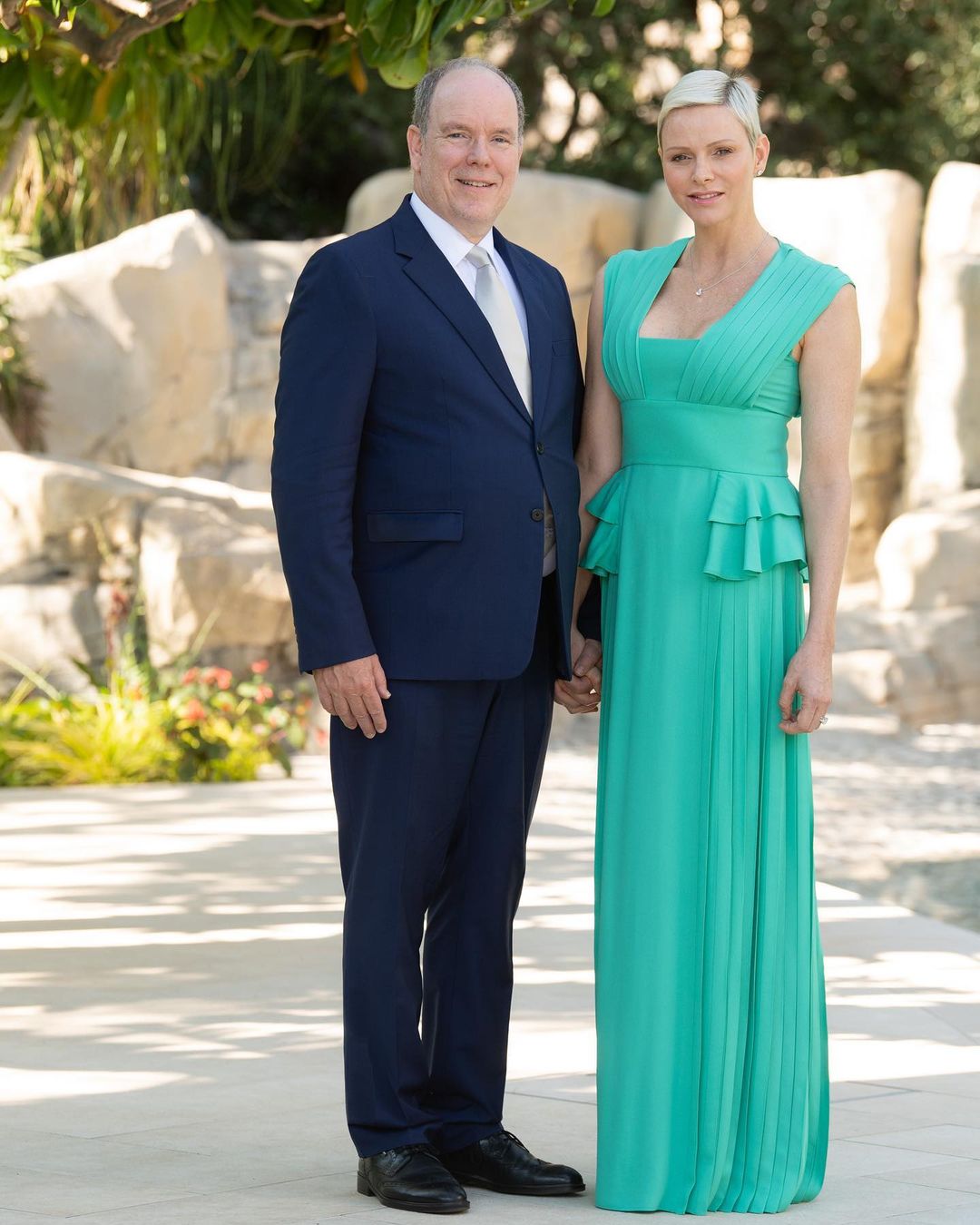 Princess Charlene missed her tenth wedding anniversary last year. She was in South Africa, dealing with her ENT infection, and she could not travel. We didn't know then that her health issues would become a year-long ordeal, and that soon after she arrived back in Monaco last fall, she was sent to a Swiss clinic for months of recovery. Charlene seems to be doing much better these days, and she appears to be getting stronger week by week. Charlene and Albert celebrated their eleventh anniversary over the weekend, and they posed for a new portrait. This was taken in the gardens of the Prince's Palace, the official royal residence in Monte Carlo.
A few weeks ago, Albert, Charlene and the kids traveled to Norway for a tour. This is a rare thing, even after eleven years of marriage. Charlene and Albert rarely travel together and rarely travel with their kids. There weren't tons of photos, but it does seem like maybe Charlene and Albert are experiencing a new era of closeness or acceptance.
In honor of their anniversary, here's the video of Charlene weeping at their wedding. Maybe she was crying because of the song! But it's worth noting that she tried to escape Monaco just before the wedding, and it was widely reported that Albert had Charlene's passport confiscated.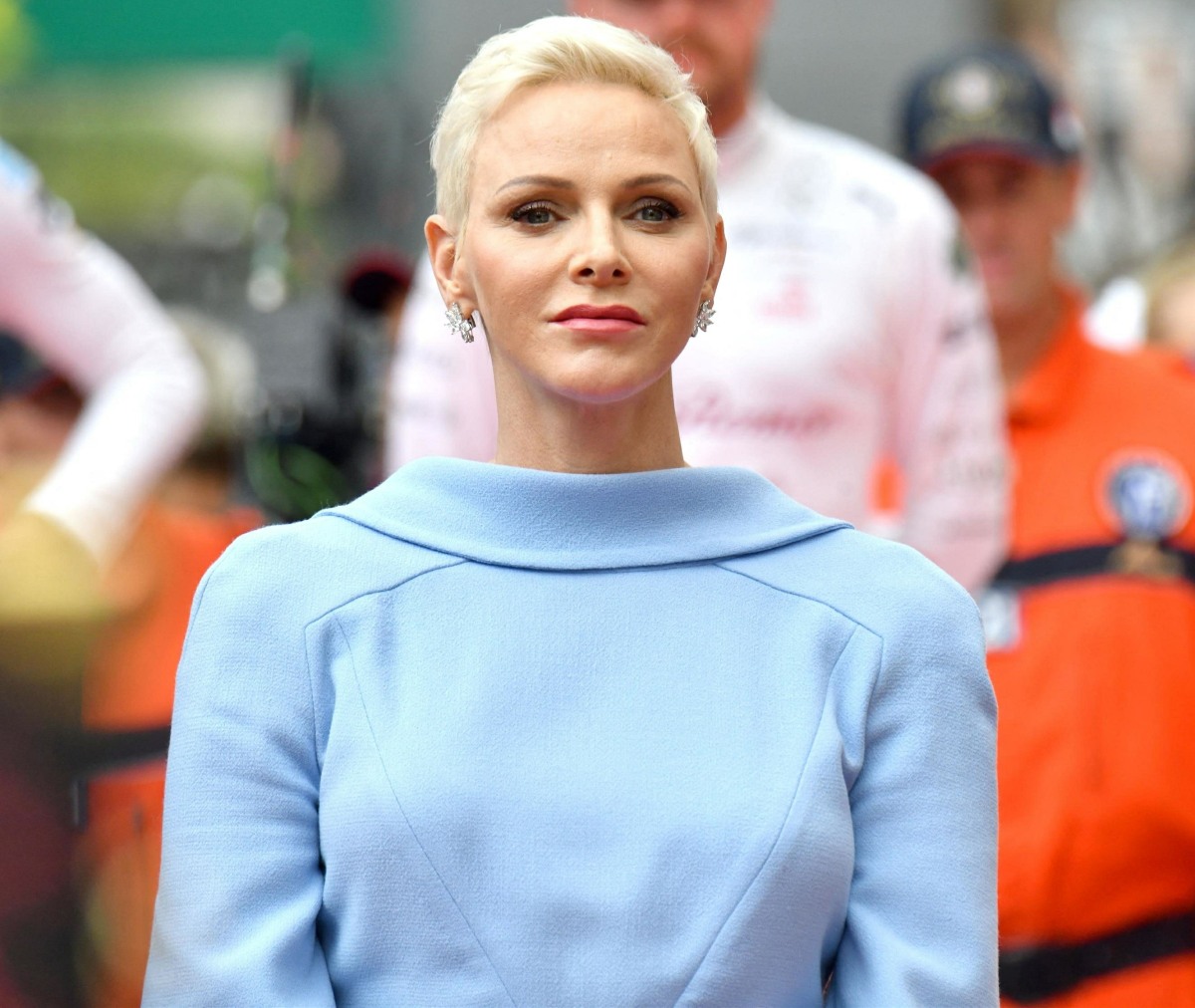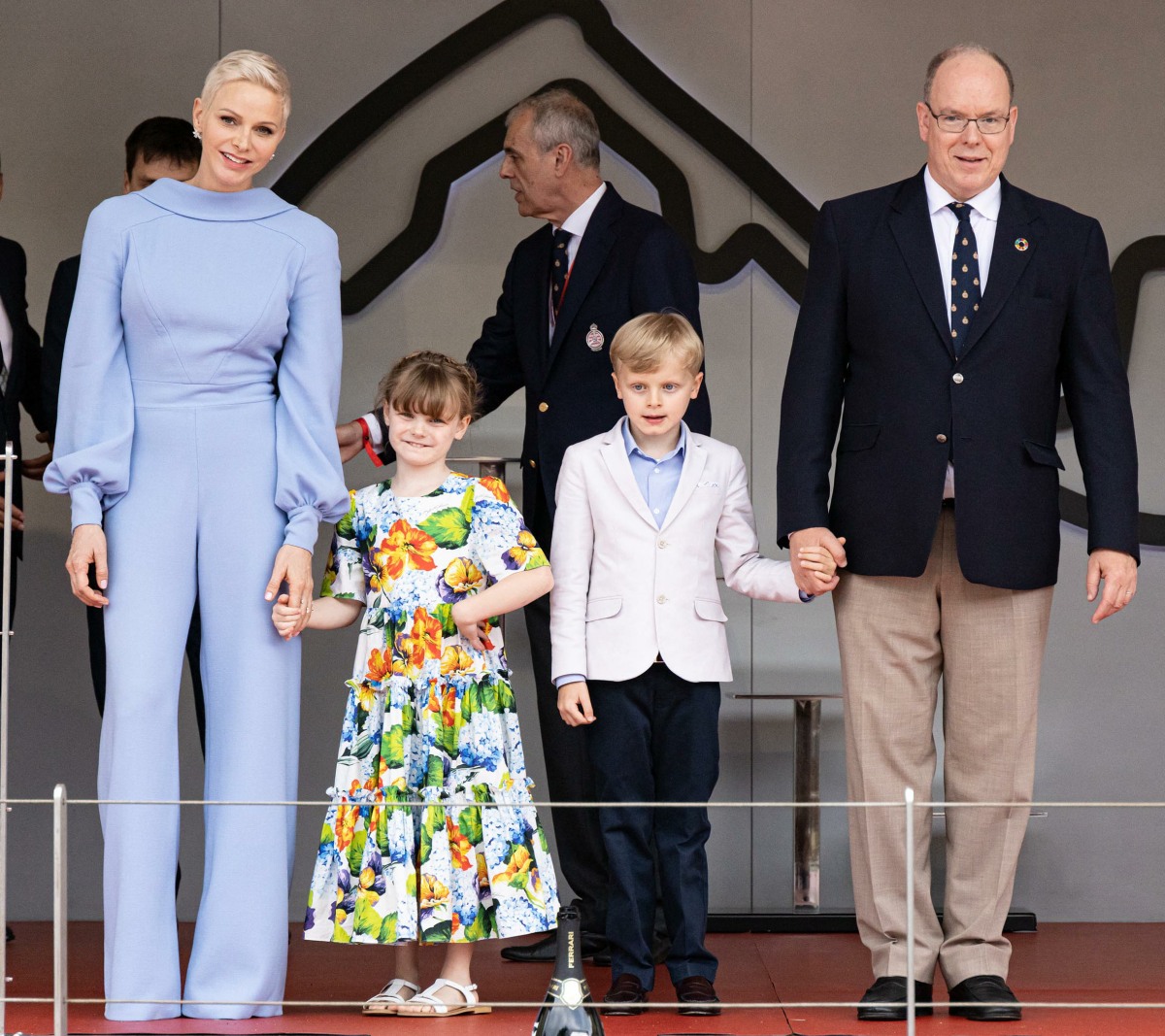 Photos courtesy of Instar, Backgrid, The Prince's Palace Instagram.