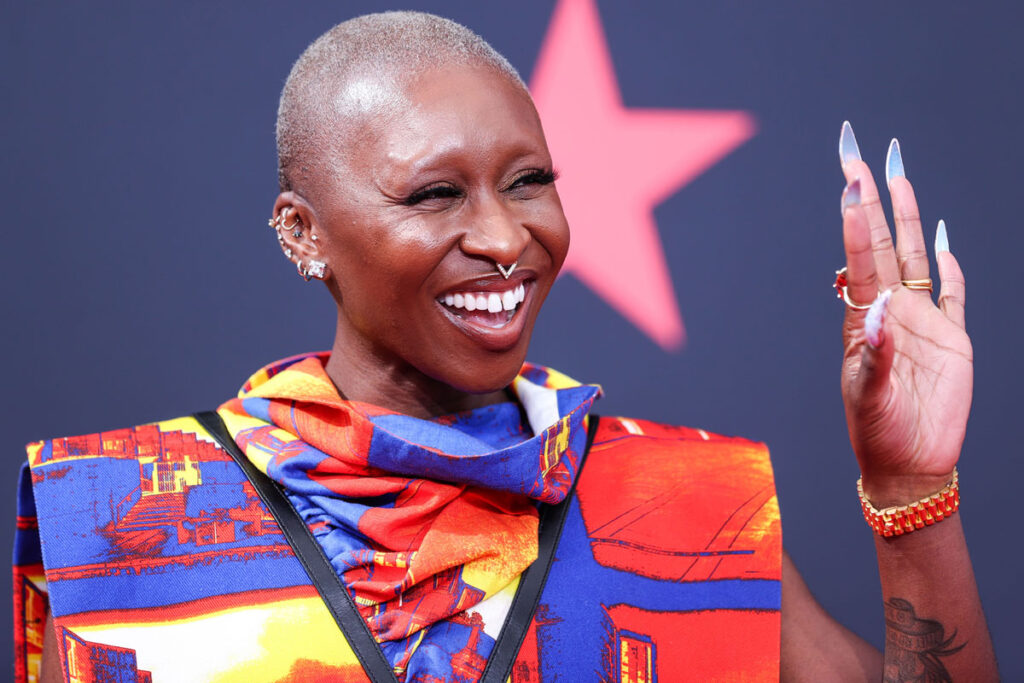 Cynthia Erivo has recently come out as bisexual. The reason it took Cynthia this long to talk about her sexuality is because she says LGBTQ+ folk still feel like they need to justify themselves, which isn't fair. Cynthia feels everyone should be allowed to love openly who they love and be able to "show up fully as who they are." Cynthia spoke to British Vogue as part of their Pride issue.
But while fashion hasn't always been a welcoming industry for the LGBTQ+ community, many of us have used fashion as a way to feel powerful. "I'm on a film shoot at the moment, so I'm not able to have the talons I usually have," says the multi-award-winning actress, singer and songwriter Cynthia Erivo, as she flashes her silver finger jewellery. "It's like they've replaced them and I have my armour back." It took her a long time to share that she is bisexual and she says many LGBTQ+ people "still feel the need to be constantly justifying why we deserve to be treated as equal beings, when really the only difference is that we love differently and we express ourselves differently. Rather than being chastised for that we should be commended for being brave. That's the most important thing: giving people the space to show up fully as who they are."

"People who want to help but don't know what to do need to find their queer family and sit and chat with them," says Cynthia, adding that understanding someone's experience is the first step.
I love the concept of letting people be who they fully are. Cynthia got that perfectly. When society asks a person to hide a part of themselves because we aren't comfortable with it, it's damaging. It's damaging to the person but also to all the people around them. That applies to anyone who is asked to tone down a part of them, be it their sexuality, their religion, their cultural habits, their speech – whatever it is that's being policed by others. We are not allowing people to be who they fully are and it's stifling to everyone. Not only does it gag the person, but it also stagnates society.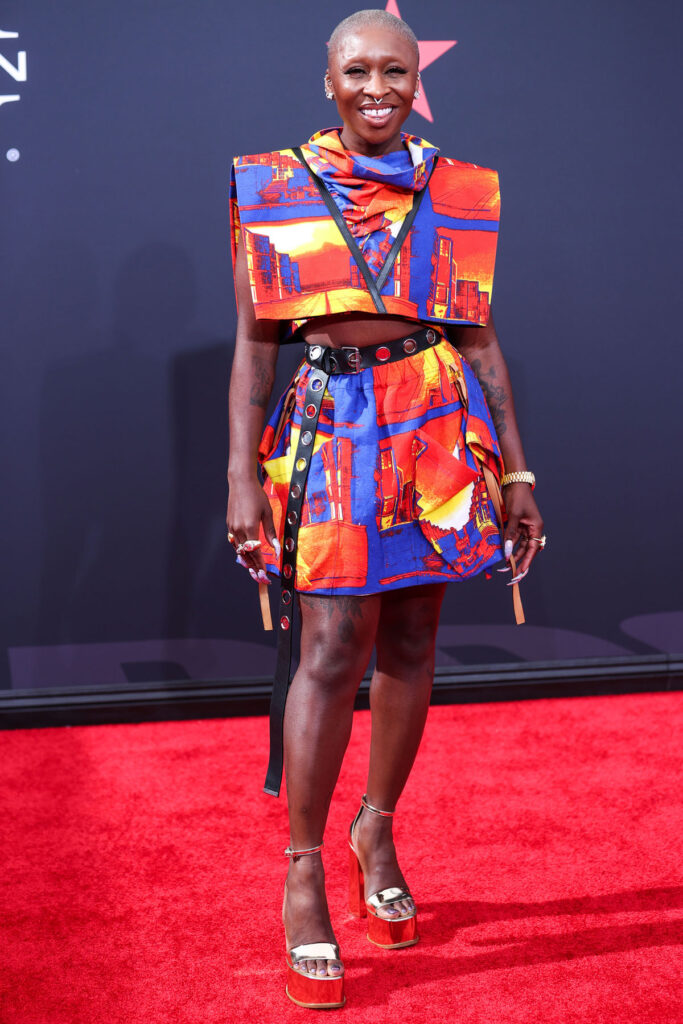 Photo credit: Instagram and Avalon Red