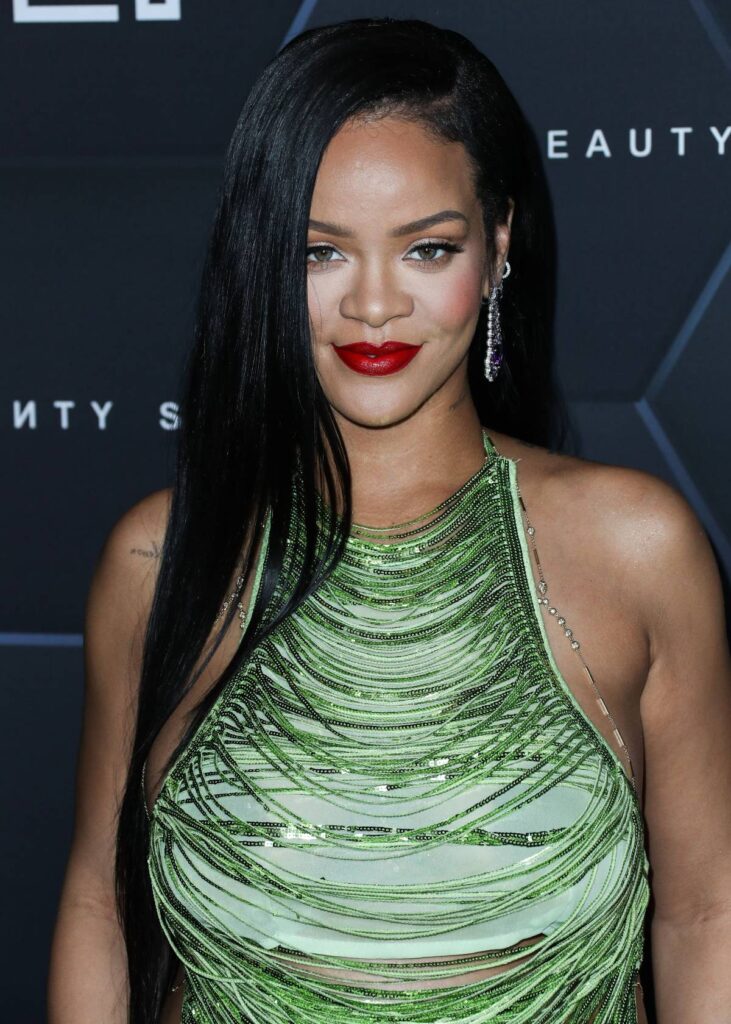 After declaring and then stripping Kylie Jenner of the Youngest Self-Made Female Billionaire title in 2019, Forbes is probably thrilled to have a for-real self-made billionaire to top their 2022 list. Especially because that person is Rihanna. At 34, she is now – legitimately – the youngest female self-made billionaire in America. The right excellent Rihanna is also the first billionaire in Barbados. This, of course, is thanks to her Fenty Beauty and her Fenty x Savage lingerie. So what does our reigning Billionaire Boss plan to do next? She's suggesting it's new music. Don't tease us, Rihanna.
At 34, Rihanna is the youngest person on Forbes' 2022 list of self-made female billionaires in the United States.

The 34-year-old is now the youngest self-made female billionaire in the United States after amassing a net worth of $1.4 billion, according to Forbes' 2022 list. Her impressive milestone comes more than three years after the outlet bestowed the much-coveted title to Kylie Jenner, who is estimated to have a current net worth of $600 million.

According to Forbes, Rihanna⁠—as co-owner of Fenty Beauty and holder of 30 percent stake in her Savage x Fenty lingerie line⁠—is also her native Barbados' first billionaire, as well as the only woman under 40 on this year's list of female billionaires in the U.S.
Her net worth may soon go up, too. The singer, who recently welcomed her first child with A$AP Rocky, has been teasing that she has new music in the works.

"I'm looking at my next project completely differently from the way I had wanted to put it out before. I think this way suits me better, a lot better," she told Vogue. "It's authentic, it'll be fun for me, and it takes a lot of the pressure off."
I get dizzy reading all these numbers. I still can't conceive of how much money these people make. The list of other very wealthy people had Bumble founder Whitney Wolfe Herd at $740M and Taylor Swift at $570M. Kylie's also on there, for about $900M. That might change but, I mean, does it matter when you get up to those amounts? I guess it's the bragging rights, but not for Rihanna. She seems like she's got a different game plan. I don't think she's upset at the money, of course, but I really think she went about building the business she wanted. I believe that's why she stepped away from music, because she is involved and not just lending her name to a product. Plus, she's got her charity and her fight to get access to education for everyone – she has a plan for all of it so the youngest female billionaire title is no surprise. Not only is it well-earned, it'll be put to good use.
Now about that new music…
Photo credit: Avalon Red, Instagram and Getty Images