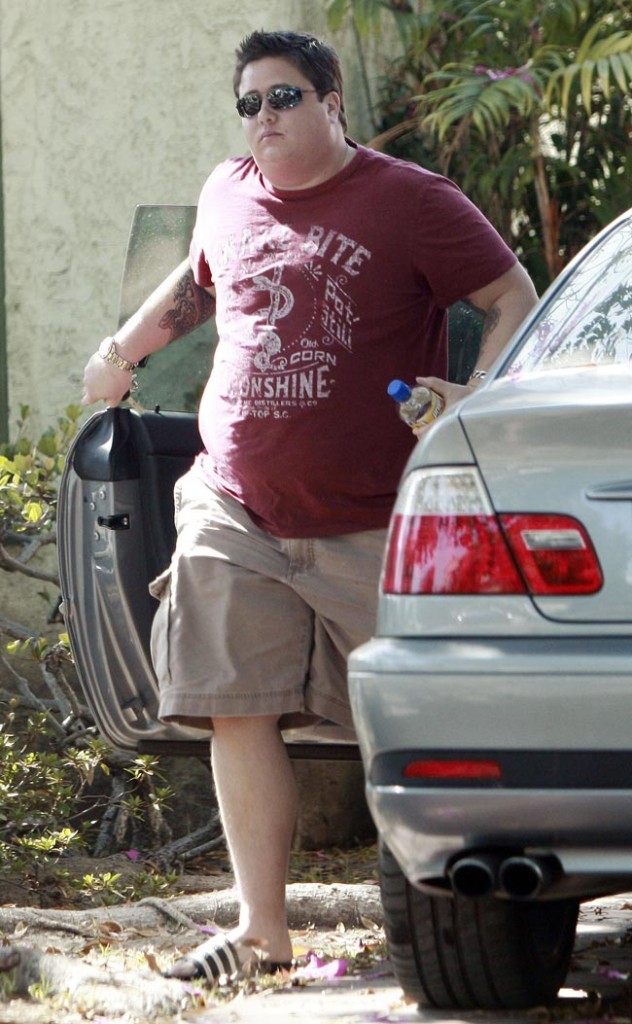 Cher and the late Sonny Bono's child, Chaz, made headlines this June when he announced plans to transition from a female to male. Chaz's publicist said at the time that he would not be granting media interviews and that "we ask that the media respect Chaz's privacy during this long process." Then, last month, TMZ reported that Chaz, 40, had signed a "high six figure" deal for his memoir, tentatively titled Coming Clean. (There were also rumors of a documentary-style reality show chronicling Chaz's transition, but we haven't heard about that since.)
According to TMZ, Chaz's book won't be due out until 2011. It looks like he could be doing some early promotion, though. Contact Music reports that Chaz will appear on Entertainment Tonight on Thursday. I couldn't confirm this as there's nothing about it on ET's website, and it's possible that all ET has is an offhand comment he made to a photographer who happened to videotape it. Contact Music reports it as an interview though.
CHER's former daughter CHASTITY BONO has opened up about the sex-change procedure which will officially transform a she into a he in a candid new TV interview.

Now known as Chaz, Bono underwent months of gender reassignment treatment at the beginning of last year
Bono now speaks in a deeper tone and reveals hormones have already started to change his body.

In a new interview with news show Entertainment Tonight, which will debut on Thursday (29Oct09), Chaz reveals he felt like a male from "the time I was a child," and adds he's really beginning to live like a guy: "I shave about once a week now."
[From Contact Music]
A potential interview with Entertainment Weekly doesn't sound promising and I was hoping Chaz would give his first interview to a more prestigious outlet, like Oprah. I'll admit I haven't seen Entertainment Weekly in a few years though as I've been living overseas.
I looked through the Chaz Bono archives on ET's site, and they do have a very respectful, balanced interview with Alexis Arquette about her experience as a transgendered person in America. She says that it wasn't as hard coming out as a transgendered person from a famous family and that there are places in the world where transgendered people can be legally murdered in the streets. She tells Chaz that "he is not alone and he's never been alone and anyone like him will never be alone."
As for what Alexis feels comfortable talking about, she tells nosy people "don't go poking up my shirt or down my top. It's just not appropriate. It's not right. I know people want to understand this subject, but not at the cost of someone else's privacy." Alexis says that the People Magazine cover story titled "Chastity's Choice" isn't technically accurate, because he "made the choice to come out as transgendered [he] never made the choice of being transgendered. Nobody would chose this life… We all just want to be accepted for who we are." As for what Alexis and Chaz are hoping for in terms of public acceptance, Alexis explains it simply: "A smile is so much better than pointing at somebody."
I'm very interested in hearing what Chaz has to say in his first interview since the change, and I'm sending him a smile.
Chaz is shown out on 10/24/09. He's lost weight since the last time we saw him. Credit: Coqueran/Fame Pictures