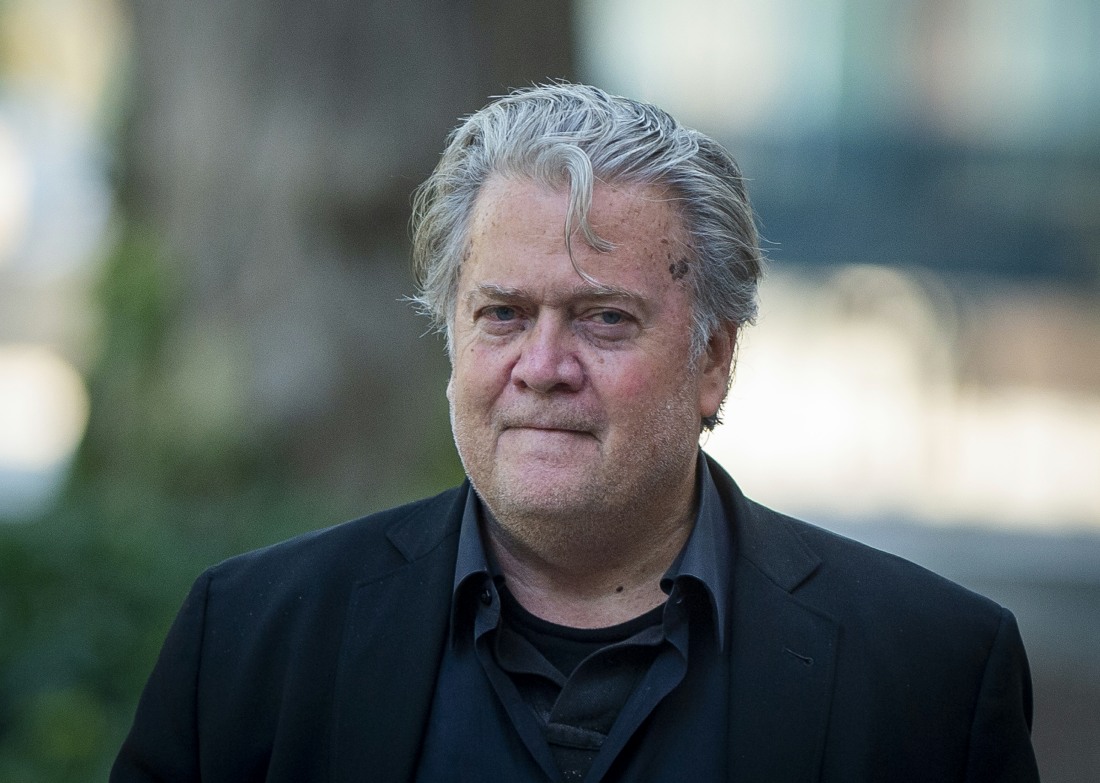 The January 6th Committee has issued subpoenas to many people involved in the Trump administration and beyond. While some of those people refused to testify publicly, they did agree to testify in taped sessions. Ivanka Trump, Jared Kushner, former AG Bill Barr and many more were subpoenaed and they complied, speaking under oath to the committee. But not Steve Bannon. Bannon didn't even have an official position in the Trump administration from 2018-2021, he was just a loose "advisor" to Trump, filling Trump's head with white supremacist propaganda constantly, and coming and going from the White House whenever he wanted. Bannon was there, in the White House, on and around the January 6th insurrection. Bannon refused to comply with the subpoena and the committee charged him with criminal contempt of Congress. On Friday, he was found guilty.
A federal jury has convicted former Trump political adviser Steve Bannon of two counts of criminal contempt of Congress for intentionally defying a subpoena related to the assault on the U.S. Capitol last year. Bannon put on no defense in the case, which featured testimony from just two government witnesses, including the deputy staff director of the House Select Committee investigating the events of Jan. 6, 2021.

The Justice Department told jurors the case was black and white – as simple as the words on the subpoena to Bannon last autumn.

"The defendant chose allegiance to Donald Trump over compliance with the law," Assistant U.S. Attorney Molly Gaston said in closing arguments.

Bannon had broadcast his defiance on the social media site Gettr, prosecutors said, posting that he told lawmakers he would "NOT comply" on Oct. 8, 2021, after the first committee deadline had passed.

The chief government witness, Kristin Amerling of the Jan. 6 committee, told jurors the panel wanted to know more about Bannon's contacts with former President Trump, his presence with others at the Willard Hotel in early 2021, and his statement on the War Room podcast that "all hell is going to break loose" a day before the Capitol siege.

Bannon provided no documents to the Democrat-led committee and failed to show up for a deposition last year, claiming he was barred from appearing because Trump had asserted executive privilege. U.S. District Judge Carl Nichols cast doubt on the privilege claim and Trump's own lawyer suggested that it would not cover Bannon's wholesale refusal to cooperate with the House Select Committee.

Criminal contempt prosecutions are rare, but so is a decision by a witness to fully reject congressional demands. Bannon faces the prospect of jail time and monetary fines when he is sentenced October 21. Another key Trump aide, Peter Navarro, is scheduled to go to trial in November on contempt charges. Navarro has pleaded not guilty.
I made my point about how Bannon hadn't even worked for Trump for more than three years before the insurrection because Bannon's defense was partially "executive privilege." He didn't work for Trump! He was just there as a non-employee and unofficial advisor to Trump, so there is no privilege. Anyway, the jury apparently returned with the verdict in a matter of a couple of hours, that's how clear-cut this case was. While Bannon promises to appeal, he'll likely be sentenced in October. If they max out his sentencing, he could go to jail for two years and get fined $200,000. Bannon says he's perfectly willing to go to jail for Trump. He said that on Fox News on Friday, when he appeared on Tucker Carlson's show.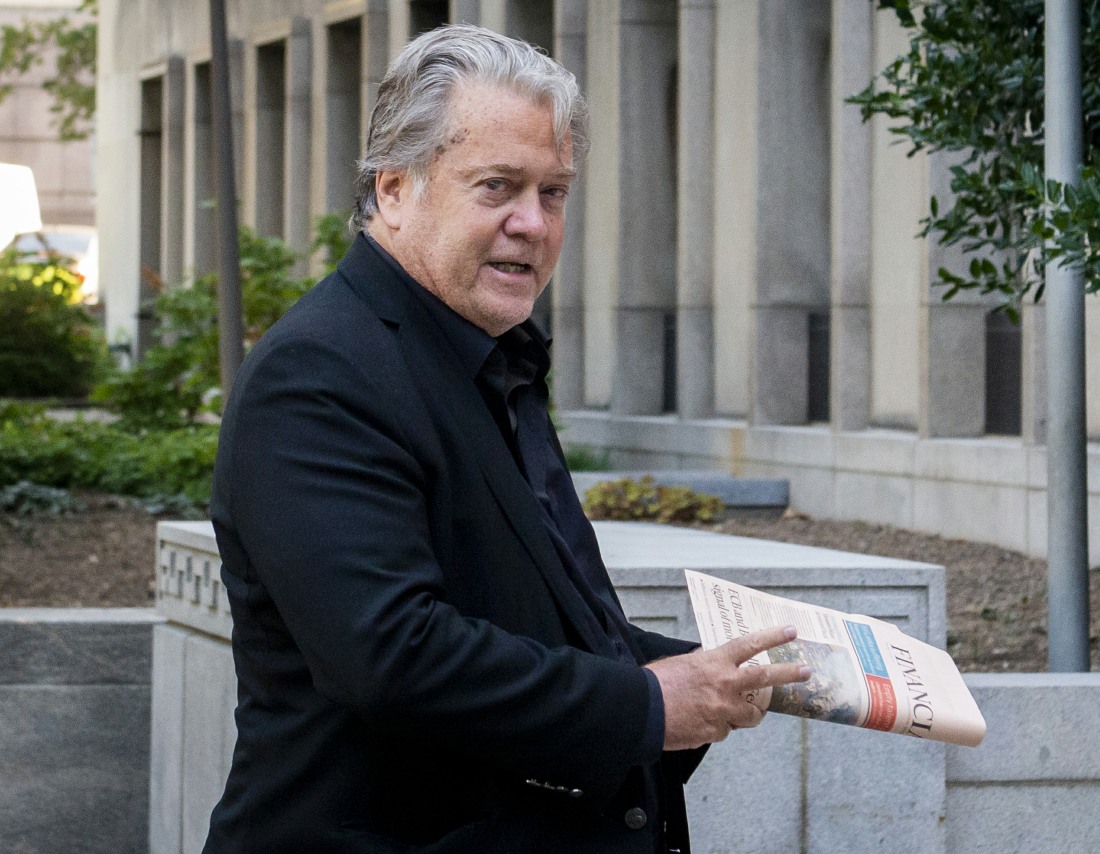 Photos courtesy of Cover Images.

Former White House Chief Strategist Steve Bannon Contempt Of Congress Trial at the U.S. District Courthouse. Featuring: Former White House Chief Strategist Steve Bannon Where: Washington, District of Columbia, United States When: 19 Jul 2022 Credit: Rod Lamkey/CNP/startraksphoto.co/Cover Images
Former White House Chief Strategist Steve Bannon offers remarks to reporters as he arrives for the third day of his trial for contempt of Congress at the U.S. District Courthouse Featuring: Former White House Chief Strategist Steve Bannon Where: Washington, District of Columbia, United States When: 20 Jul 2022 Credit: Rod Lamkey/CNP/startraksphoto.co/Cover Images
Former White House Chief Strategist Steve Bannon offers remarks to reporters as he arrives for the third day of his trial for contempt of Congress at the U.S. District Courthouse Featuring: Former White House Chief Strategist Steve Bannon Where: Washington, District of Columbia, United States When: 20 Jul 2022 Credit: Rod Lamkey/CNP/startraksphoto.co/Cover Images