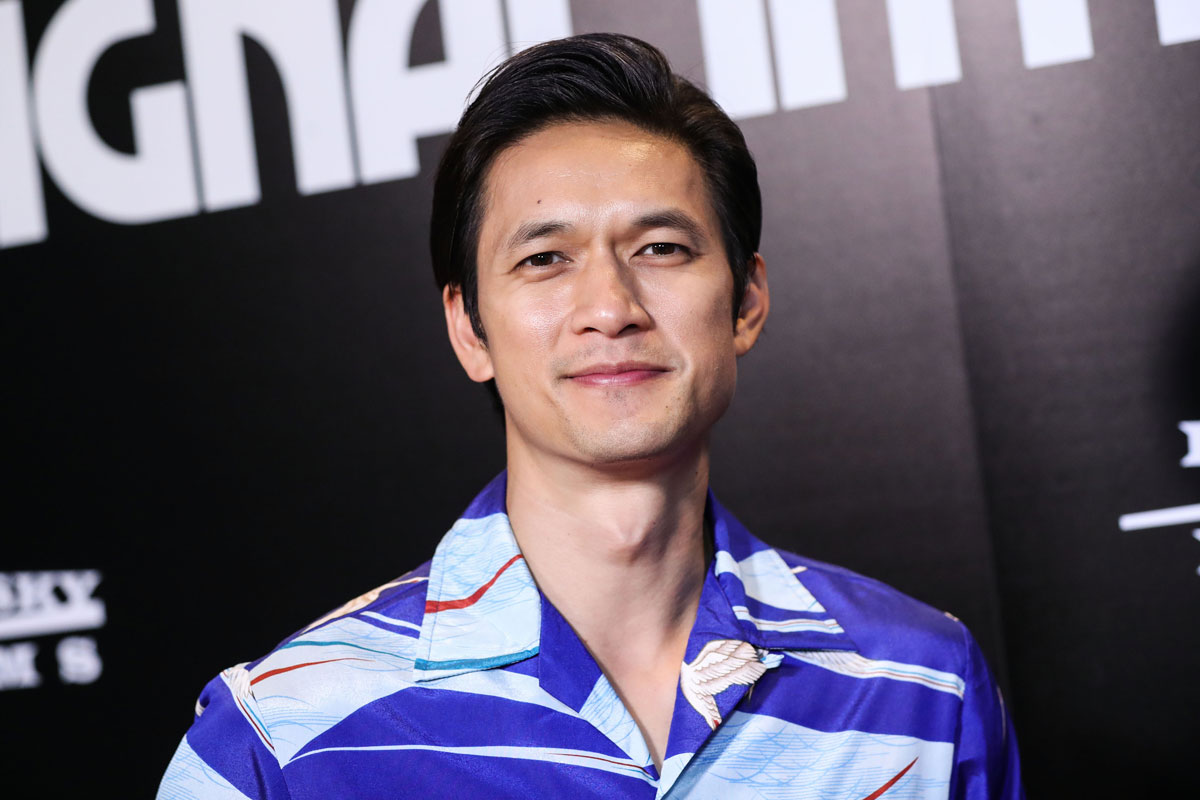 For better or worse, Grey's Anatomy is still chugging along and will premiere its 19th season later this year. With most of the original and even second and third wave cast gone, they need some fresh faces at Seattle Grace Mercy West Grey Sloan Memorial Hospital. And they really need those new doctors to be compelling because the residents they've had for the past few seasons are definitely not. The show has added a new crop of first-year surgical residents, including Harry Shum Jr.
Harry Shum Jr. will join ABC's "Grey's Anatomy" for its upcoming 19th season, adding to a group of new characters played by recently cast actors Adelaide Kane, Alexis Floyd, Niko Terho and Midori Francis.

Shum will play Daniel "Blue" Kwan, a character described as sharp-witted, impatient and brilliant. He who faced a family crisis that interfered with his career plans, leaving him with a chip on his shoulder and much to prove. He's also generous by nature but competitive to a fault, natural gifted and someone who is used to winning at everything.

The "Grey's Anatomy" Season 18 finale left viewers in suspense, with lead character Meredith Grey, played by Ellen Pompeo, electing to stay with Grey Sloan in Seattle and not move to Minnesota. Shum, along with the rest of the new cast, will play first-year surgical residents at Grey Sloan, which was ordered to disband and rework its teaching program.
I really like this casting news because Harry Shum Jr. is really cute and I love a man who can dance. (And his Crazy Rich Asians spinoff with Gemma Chan is still probably a long way off.) I think he'll be a good addition to the cast, which has an unrealistic dearth of Asian-American doctors. Aside from the incomparable Cristina Yang, there have only been a few supporting Asian-American characters and they've lacked interiority compared to other secondary characters. Sandra Oh even said in an interview once that during her time on Grey's they never addressed people's ethnicity, which was true until their recent ripped-from-the-headlines storylines post-2020. So hopefully the writers find a way to incorporate Harry's character's ethnicity in an organic and realistic way instead of ignoring it or making it some kind of lesson.
My only quibble with his casting is the whole "new residents at the hospital" storyline has been done to death. If there's an "endless amount of stories" why do they keep telling the same one? Harry's character description even sounds like season one Meredith Grey: family crisis interfered with career, much to prove, naturally gifted. Grey's should break the formula and the new cast should just be new doctors at the understaffed hospital.  Also, Alexis Floyd, who played Neff in Inventing Anna, is part of the new class of residents. Shondaland repeat casting strikes again.
Photos credit: Cover Images, Avalon.red and via Instagram