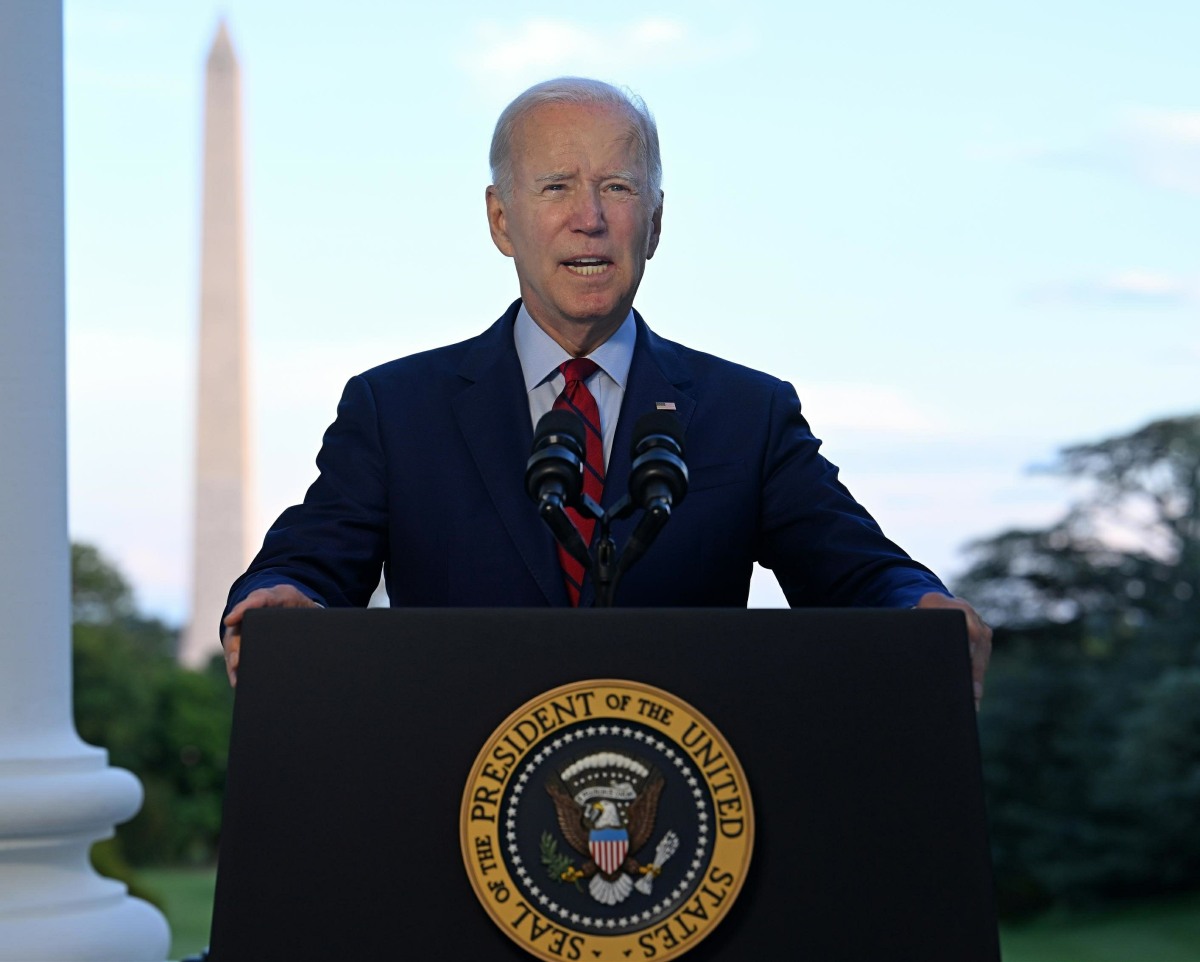 The only good thing to come out of that stupid Nazi "let's go Brandon" code is that liberals found a way to turn it around and make it completely hilarious. The dumbest pieces of sh-t in this country thought they were so clever by adopting "let's go Brandon" as their special Nazi code. The phrase, to Nazis, means "f–k Joe Biden." Liberals have coopted it and made their own offshoot meme, Dark Brandon, as in a version of Joe Biden who is a badass who eats ice cream as he gets sh-t done and manages to kill terrorists while he has Covid. I'm laughing as I write this, because Dark Brandon has become real. President Biden, who is currently still testing positive for Covid and supposedly resting and taking it easy, managed to kill Ayman al-Zawahiri, the Al Qaeda leader responsible for the 9/11 attacks.
The United States has killed Ayman al-Zawahiri, the leader of al-Qaeda and one of the world's most-wanted terrorists, who, alongside the group's founder, Osama bin Laden, oversaw the attacks of Sept. 11, 2001, President Biden announced Monday evening.

Zawahiri was killed in a CIA drone strike in Kabul over the weekend, according to U.S. officials who spoke on the condition of anonymity to discuss sensitive intelligence.

When U.S. forces withdrew from Afghanistan last August, Biden administration officials said they would retain capability for "over-the-horizon" attacks from elsewhere on terrorist forces inside Afghanistan. The attack against Zawahiri is the first known counterterrorism strike there since the withdrawal.

Speaking in a live television address from a balcony at the White House, Biden announced that days ago he had authorized a strike to kill Zawahiri. "Justice has been delivered, and this terrorist leader is no more," Biden said.

The strike occurred at 9:48 p.m. Eastern time on Saturday, according to a senior administration official who briefed reporters on the operation. A drone fired two Hellfire missiles at Zawahiri as he stepped onto the balcony of a safe house in Kabul, where he had been living with members of his family, the official said.
It's crazy but not that surprising that the US managed to find Bin Laden before Zawahiri. Zawahiri was considered "the mastermind" of Al Qaeda, and he was more detail-oriented about money, logistics, planning, etc. Good f–king riddance to him. As for Dark Brandon:
Dark Brandon is so powerful that when he catches COVID, it's some other global military leader that dies.

— THEE Tío Sam 🇺🇸🇨🇺🇺🇦 (@TioSamSays) August 2, 2022
Dark Brandon strikes again https://t.co/zmhhO6V81M pic.twitter.com/FiQdB6NB7q

— Dan (@DaytimeDan) August 1, 2022
Dark Brandon does it again #biden #DarkBrandon pic.twitter.com/glMvorruoY

— Sebastian Loreti (@SebastianLoreti) August 1, 2022
Covid won't stop Dark Brandon 😅 pic.twitter.com/NmMJVCkplv

— jennybethsfrontbutt (@McTaintlee) August 1, 2022
Photos courtesy of Backgrid.

Washington, DC – United States President Joe Biden speaks on a 'successful' counterterrorism operation that killed Al-Qaeda chief Ayman al-Zawahiri, from the Blue Room balcony of the White House in Washington, DC. Pictured: Joe Biden BACKGRID USA 1 AUGUST 2022 BYLINE MUST READ: MediaPunch / BACKGRID USA: +1 310 798 9111 / usasales@backgrid.com UK: +44 208 344 2007 / uksales@backgrid.com *UK Clients – Pictures Containing Children Please Pixelate Face Prior To Publication*
Washington, DC – United States President Joe Biden speaks on a 'successful' counterterrorism operation that killed Al-Qaeda chief Ayman al-Zawahiri, from the Blue Room balcony of the White House in Washington, DC. Pictured: Joe Biden BACKGRID USA 1 AUGUST 2022 BYLINE MUST READ: MediaPunch / BACKGRID USA: +1 310 798 9111 / usasales@backgrid.com UK: +44 208 344 2007 / uksales@backgrid.com *UK Clients – Pictures Containing Children Please Pixelate Face Prior To Publication*