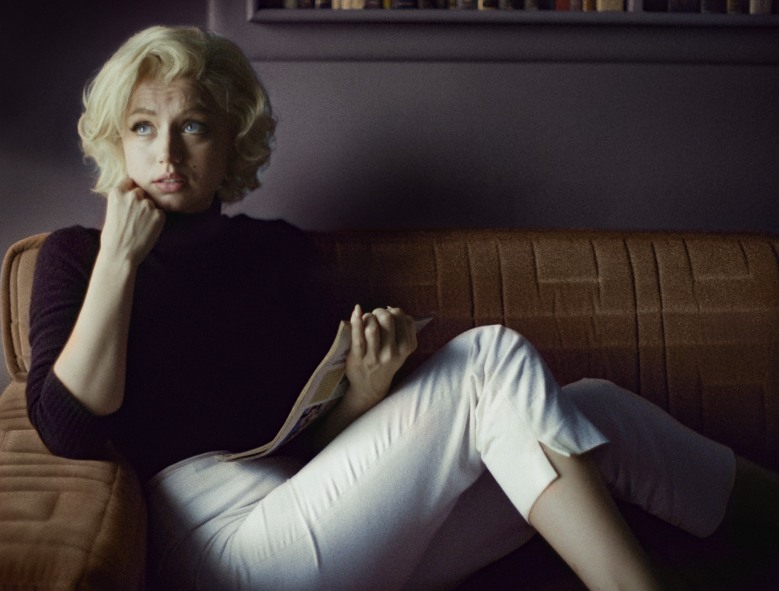 Last week, we saw the full-length trailer for Blonde, the Marilyn Monroe bio-pic which will stream on Netflix in September. It was the first time we got a really good look at Ana de Armas-as-Marilyn, and it was the first time we got to hear Ana's Marilyn voice. Personally, I genuinely think Ana is pulling off MM's look and physicality. Now, her voice? Nope. Even in the trailer, you could hear Ana's Cuban accent. Here's the trailer again:
So, there was a lot of talk about Ana's accent and whether the whole film will suck because Marilyn sounds like she's saying "estarted" for "started." I don't think the film will hinge on whether or not Ana can do Marilyn's voice, but I do think her Cuban accent will take people out of the story from scene to scene. Marilyn Monroe's estate stepped in to defend Ana de Armas though:
The official Marilyn Monroe Estate has come to the defense of Ana de Armas, who is playing the Hollywood icon in Andrew Dominik and Netflix's upcoming drama "Blonde." An official trailer for the film premiered online July 28 and left many viewers outraged over de Armas' casting because her accent did not entirely match Monroe's iconic breathy tone. The film is not authorized by Monroe's estate, but the group stands by de Armas' casting nonetheless.

"Marilyn Monroe is a singular Hollywood and pop culture icon that transcends generations and history," said Marc Rosen, president of entertainment at Authentic Brands Group (ABG), which owns the Marilyn Monroe Estate. "Any actor that steps into that role knows they have big shoes to fill. Based on the trailer alone, it looks like Ana was a great casting choice as she captures Marilyn's glamour, humanity and vulnerability. We can't wait to see the film in its entirety!"

De Armas previously told The Times of London that she spent nearly an entire year working on her Monroe accent for "Blonde" before filming started. The actor said, "It took me nine months of dialect coaching, and practicing and some ADR sessions [to get the accent right]. It was a big torture, so exhausting. My brain was fried."
LOL she spent a year working on the accent? The thing is, Netflix made the call about which scene to use as some kind of "voiceover" for the trailer. The fact that they used a scene in which we can clearly hear Ana's accent makes me think that it's probably even more profound in the rest of the film. Anyway, I actually don't hate the idea of using a Cuban actress to play Marilyn. "Marilyn Monroe" was simply a creation of Norma Jean Baker and the studio system at the time. By hiring Ana, it's almost like meta commentary on the nature of celebrity-as-an-empty-shell.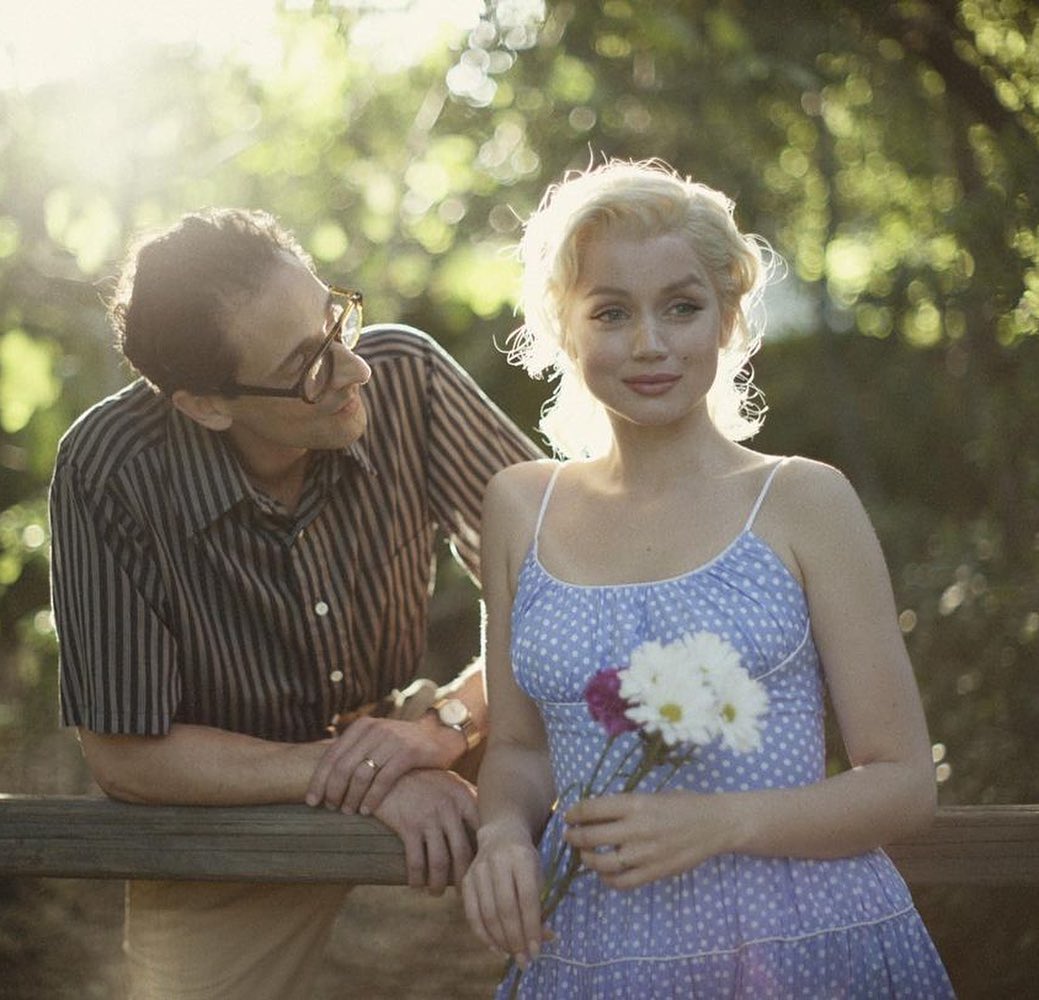 Photos courtesy of Netflix.