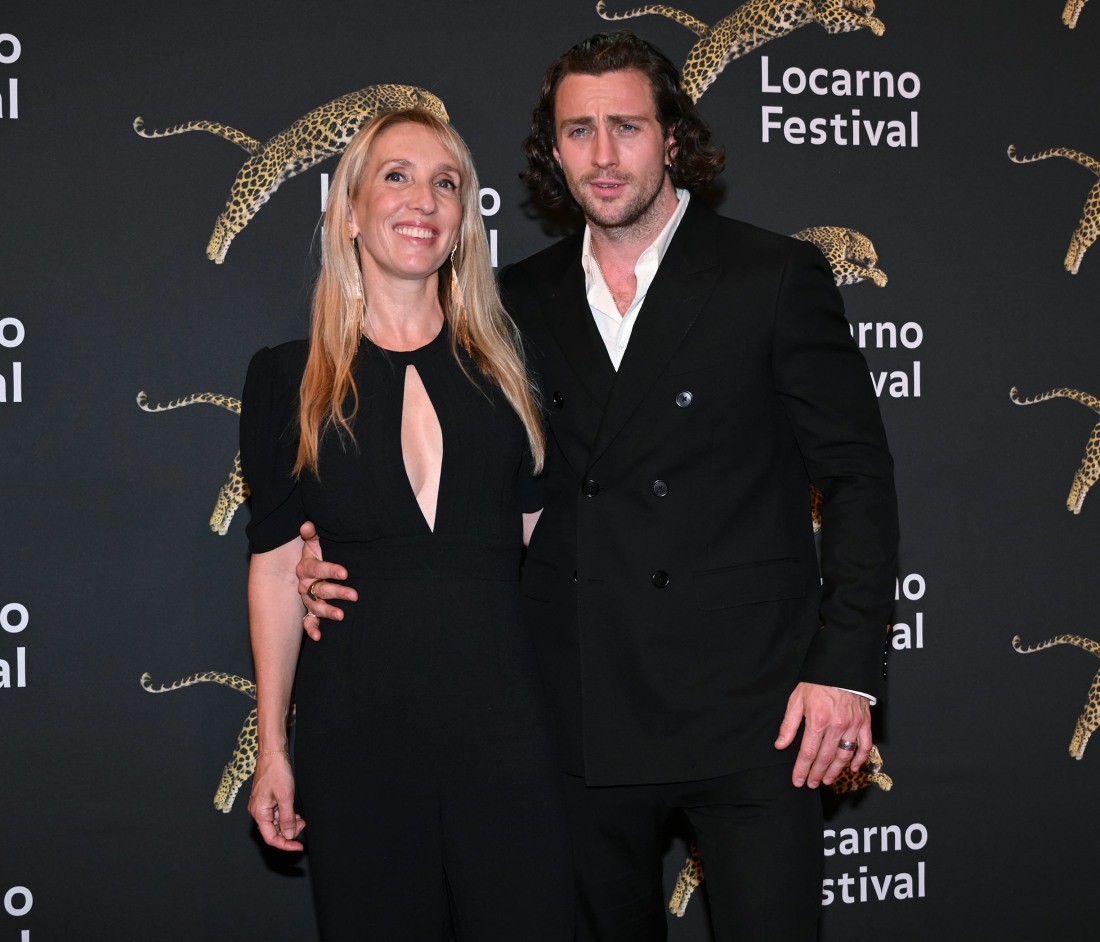 During the promotion for Bullet Train, Aaron Taylor Johnson went solo to most of the premieres, and he would pair up with his costars for photos. Considering there are always rumors about Aaron's marriage to Sam Taylor Johnson, I thought it was interesting. Usually, they do a lot of their red carpets together, and I wondered if Sam was just busy or if Aaron just didn't want to bug her while he was doing promo. Looking at Sam's IG, I see that she was around for one stop of the European promotion, although there weren't any photos of her at the major photo agencies. It does look like she turned up at the Paris premiere.
In any case, Aaron turned up at the Locarno Film Festival in Switzerland this week, and Sam was with him. Aaron received the festival's Davide Campari Excellence Award, so Sam walked the carpet with him to support him, then Aaron made a nice (and long) speech about his career. Brad Pitt even sent in a video congratulating Aaron and marking the 75th anniversary of the film festival.
During his speech, Aaron described himself as a part-time actor, saying: "I genuinely don't follow my career outside my world view. I'm in my own little bubble with my wife and daughters. In fact, sometimes people ask me what I do, and I say I'm a dad and I do acting on the side, part-time." This is just in case anyone wondered if Sam and Aaron are okay. They're okay. They're fine. They just did a vow renewal in June. So they're okay.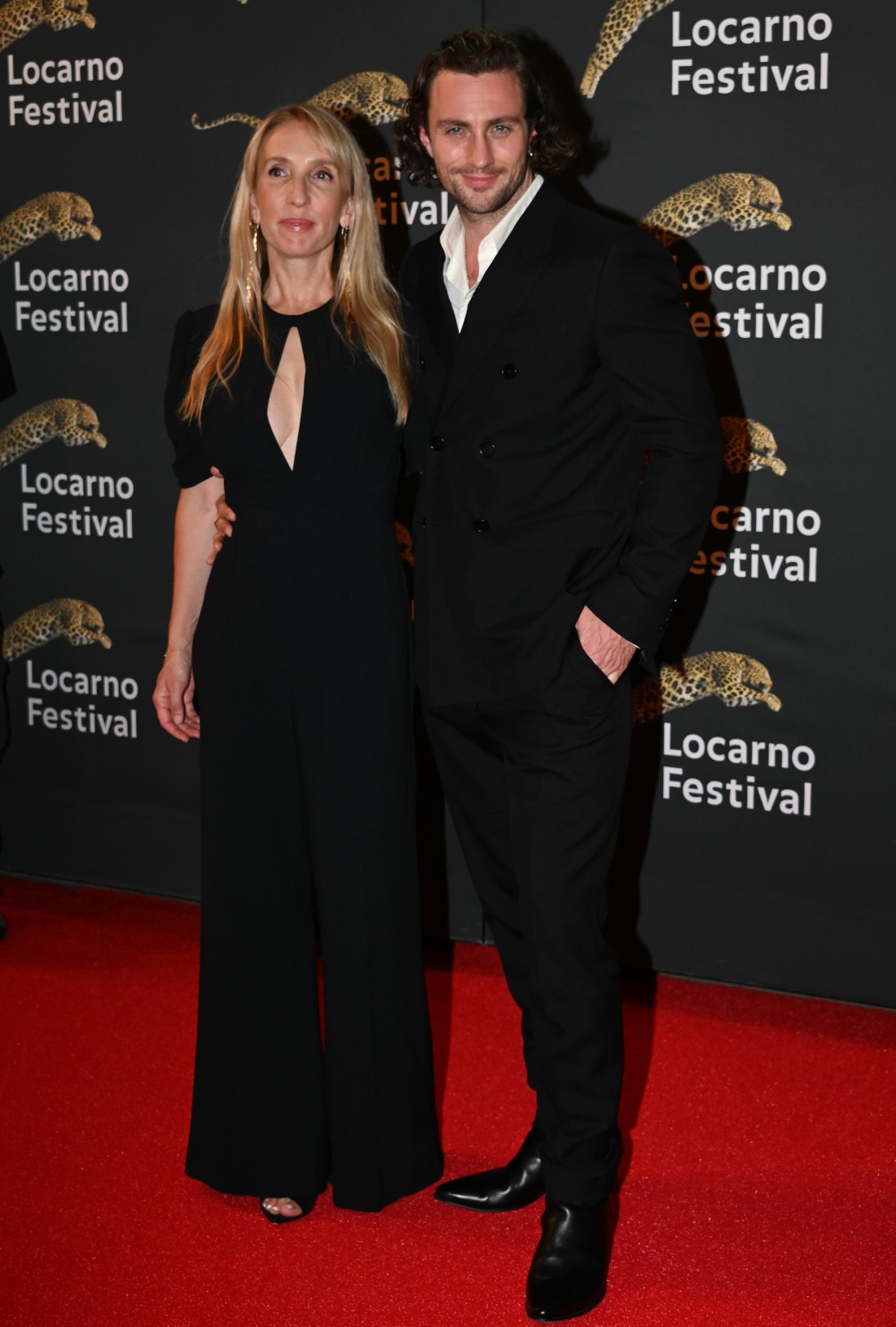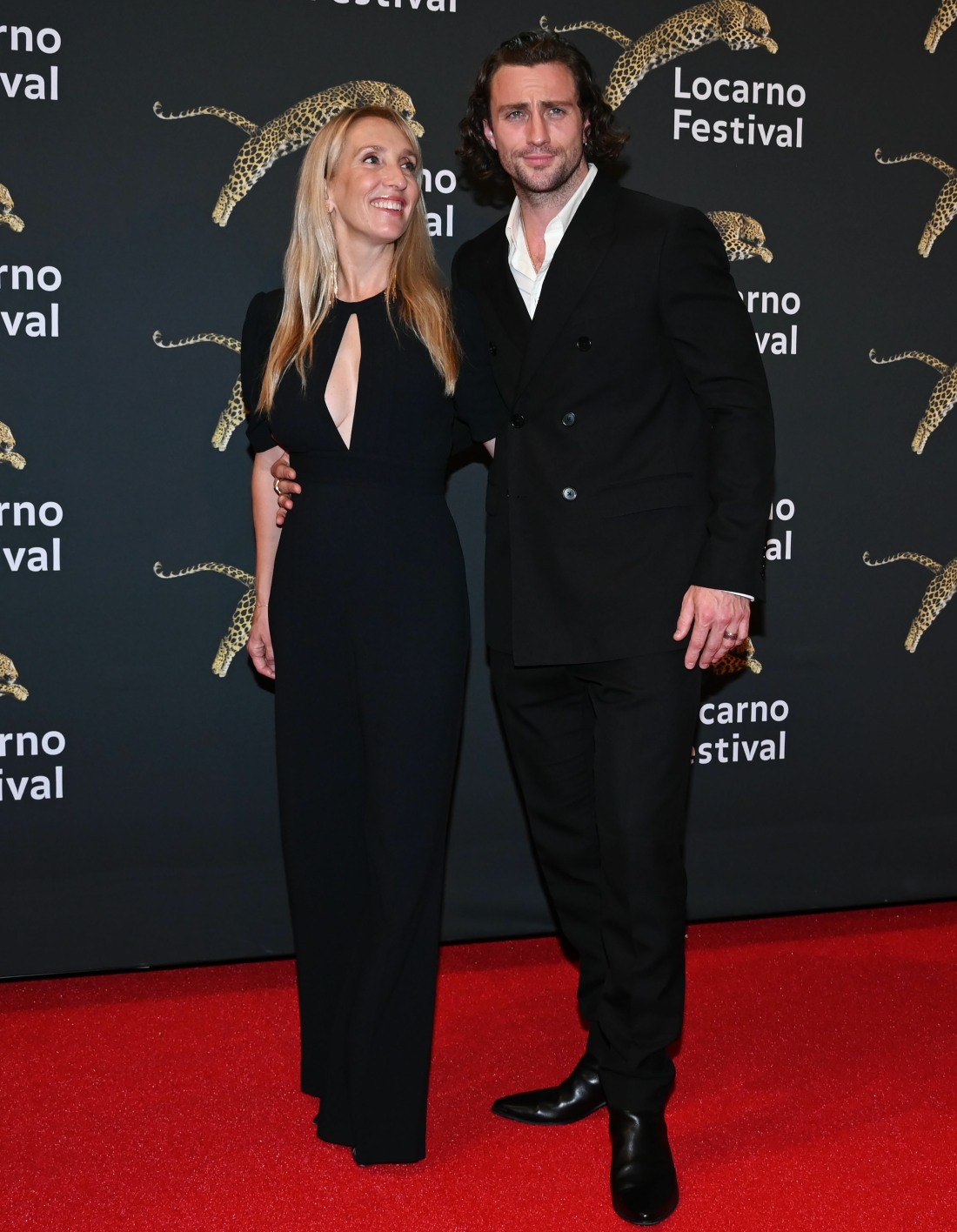 Photos courtesy of Cover Awards.