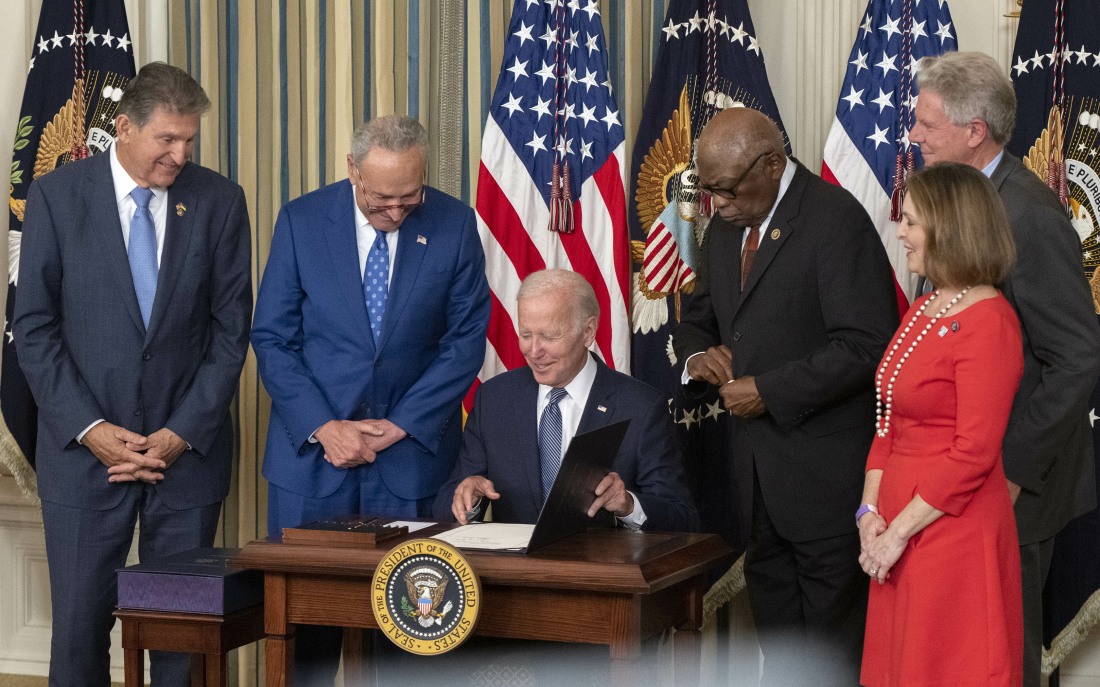 One of the relatively untold stories in the mainstream media is how much President Biden has gotten done in his first two years in office. There will always be naysayers and nitpickers, and obviously you can't do everything for everybody. But Biden spent decades in the Senate and eight years as Vice President. He understands the give-and-take and behind-the-scenes negotiating that needs to happen to get sh-t done. And he's gotten a lot of sh-t done. Yesterday, Biden signed the Inflation Reduction Act into law, after months of negotiations.
The Inflation Reduction Act does so many things, from helping out small businesses and low-income families, to lowering energy costs and cutting US emissions. People will get their tax refunds faster. Seniors will get cheaper medication. There are now mechanisms to genuinely curb inflation. Tax credits for people switching to green energy. And Biden has done it all with historic job growth and low unemployment. Joe Biden's friend Barack Obama summed it up nicely, with an excellent callback:
This is a BFD. https://t.co/L0sh8ULo4T

— Barack Obama (@BarackObama) August 16, 2022
Thanks, Obama https://t.co/5KZfiXIGgd

— President Biden (@POTUS) August 16, 2022
When President Obama signed the Affordable Care Act into law, then-VP Biden was caught on a hot mic telling Obama "this is a big f–king deal." That's the callback. I love them so much!!
Here's President Biden handing the signing pen to Joe Manchin.
I can't quite put my finger on it, but I just love this clip. pic.twitter.com/n1QSIHx8Ig

— PoliticsGirl (@IAmPoliticsGirl) August 16, 2022
Pres. Biden hands Sen. Joe Manchin a pen after signing sweeping health, climate and tax bill into law. https://t.co/pY3S624boz pic.twitter.com/cgCj5Z6fDb

— ABC News Politics (@ABCPolitics) August 16, 2022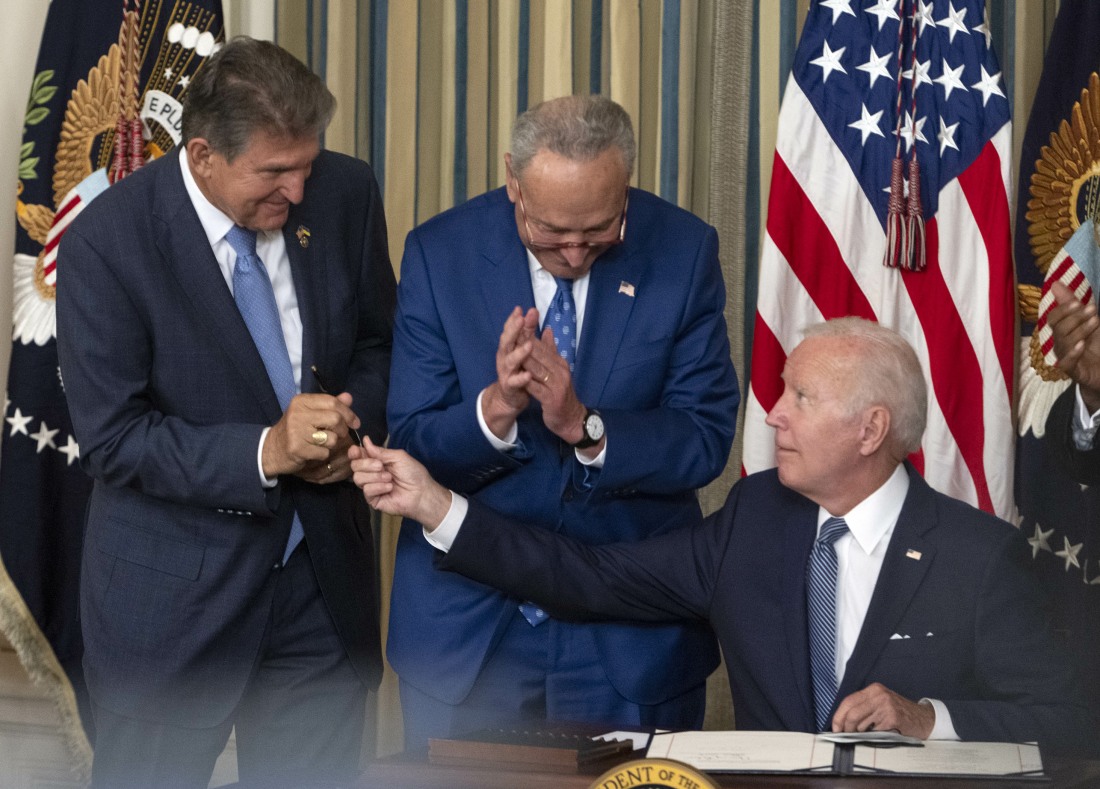 Photos courtesy of Cover Images.