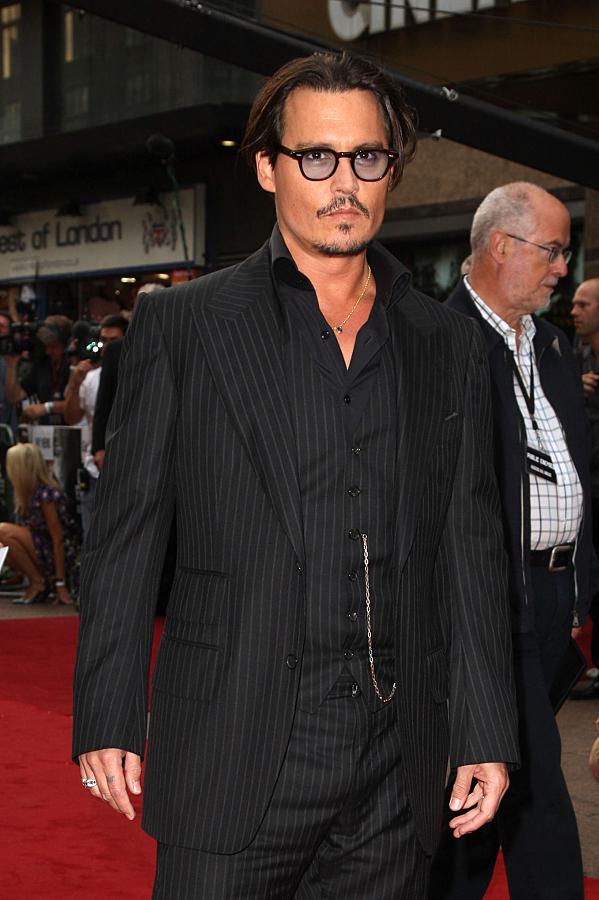 The Enquirer has a really funny story this week called "Guys Crave Man Caves". It's all about how some big male celebrities are getting in touch with their inner dude and installing special "man cave" areas in their homes. The celebrities listed as "fans of the man cave" are Brad Pitt, Johnny Depp and Nicolas Cage. A man cave is described as "a private area in the home, where a guy and his buddies can gather". Growing up, some of you might have referred to this as "dad's den" or "the garage" or "the bar". Tsk, tsk. Now you know the proper name!
Nick Beste, a 22-year-old Minneapolis entrepreneur, is promoting the man cave movement, and selling everything from "barbecue stuff, we got meats, we got poker stuff, home bar stuff – anything a man would want." I love that "meat" is considered a necessity for the man cave. Judging from the multiple "man cave" sites (this one is sad, but this one is pretty cool), I think American men consider a "man cave" to simply be a small, fully-stocked bar and a few stools. And meat, of course. Maybe a radio. Whatever works, I guess. Here's more about the "movement":
Brad Pitt reportedly spent $200,000 on his Man Cave. The father of six likes to get a little rest and relaxation now and then by inviting other young dads, including Matt Damon, to play in his Malibu Man Cave.

Vistors say Brad's "cave" features a vintage Wurlitzer jukebox, and an array of flat screen TVs and motorcycles. He also has another essential – a "kegerator" designed to keep beer kegs chilled.

Nicolas Cage enjoys a Man Cave filled with rare Superman comics. And Johnny Depp keeps guitars in his Parisian cave – alongside cases of wine from his vineyard near St. Tropez.
[From The National Enquirer, print edition, November 9 2009]
Johnny Depp's man cave sounds like the coolest, right? I'd also consider Johnny's spectular yacht and private island to be some kind of Man-Cave-related accessories. I mean, Johnny is so f-cking cool, he doesn't just have a man cave, he has a man-island! As far as Nicolas Cage's man cave, did anyone feel a little twinge of sadness? The idea that Nick has a man cave where he stores all of his comic books is just so… dorky. Good investments, sure. But it's still a little nerdy, rather than "man-cave-esque". And Brad? Well, of course his man cave involves kegs. A while back, I remember reading something in one of the tabloids that basically claimed Brad had built himself a man cave in the French chateau too – and that one involved video games and wine. And reefer, probably.
Thanks to Man Cave World for these excellent cave photos. Note that's it's not really a man cave unless you've got a 4 foot tile parrot on the floor.