The four oldest Jolie-Pitt kids get most of the attention. Maddox and Pax are adults now, and Maddox is in college. Zahara just entered Spelman in Atlanta. Shiloh is on TikTok and she loves to dance and skateboard. We don't hear much about the two youngest children, the twins Knox and Vivienne. Knox seems pretty chill, in general, but I have no clue what he's into. Out of all the kids, Vivienne seems like the shy one. Well, maybe Vivienne is one of those shy kids who secretly loves musical theater, because she got a special trip to see Dear Evan Hansen with her mom. Apparently, Vivienne has seen it before and she wanted to see it again!
Angelina Jolie is raising at least one theater kid. A source tells PEOPLE that the Academy Award winner, 47, took her 14-year-old daughter Vivienne Marcheline to see the North American tour of Dear Evan Hansen on Saturday in Philadelphia "just to see it again" after Vivienne "loved the show so much" when it stopped in Los Angeles.

The insider adds that "they were lovely and gracious, and [they] gushed about [actor] Anthony Norman's performance as Evan."

Jolie was quite the cool mom, posing with her daughter and Norman backstage in photos shared by the touring production's Instagram, as Vivienne was beaming and holding what appeared to be Evan's arm cast from the show.
It would be so cute to me if, out of all the kids, Vivienne is the one who ends up working in theater. Maybe she's just a normal kid who loves musical theater though. Jolie should introduce Vivienne to the London recording of Evita! That turned me into a musical theater person. That and Jesus Christ Superstar. Hair as well. Also: Vivi in her Oversized Sweats Era, we stan. I love how Angelina just lets her kids do their own things sartorially and you can see them figuring out their individual style in real time. (Plus, Maddox, Zahara and Shiloh are much more stylish than their mom, let's be real.)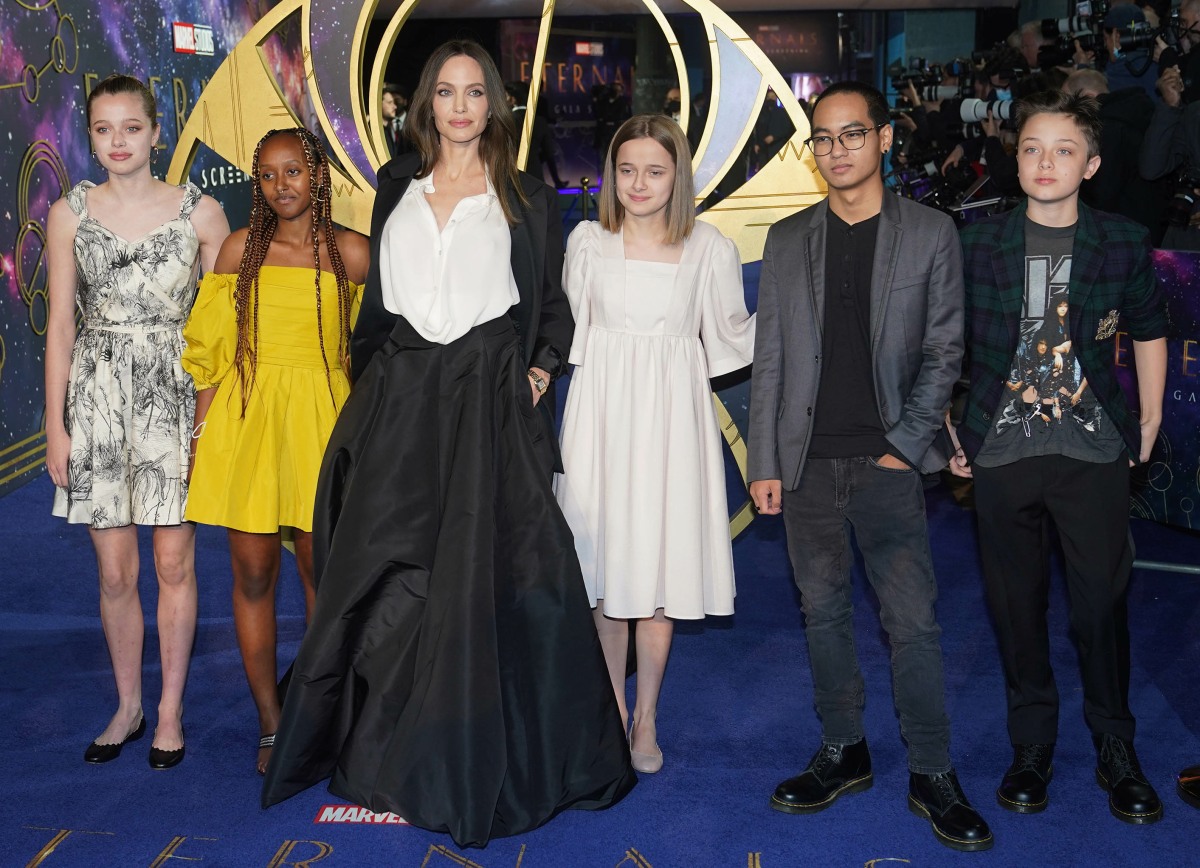 Photos courtesy of Instagram, Cover Images.