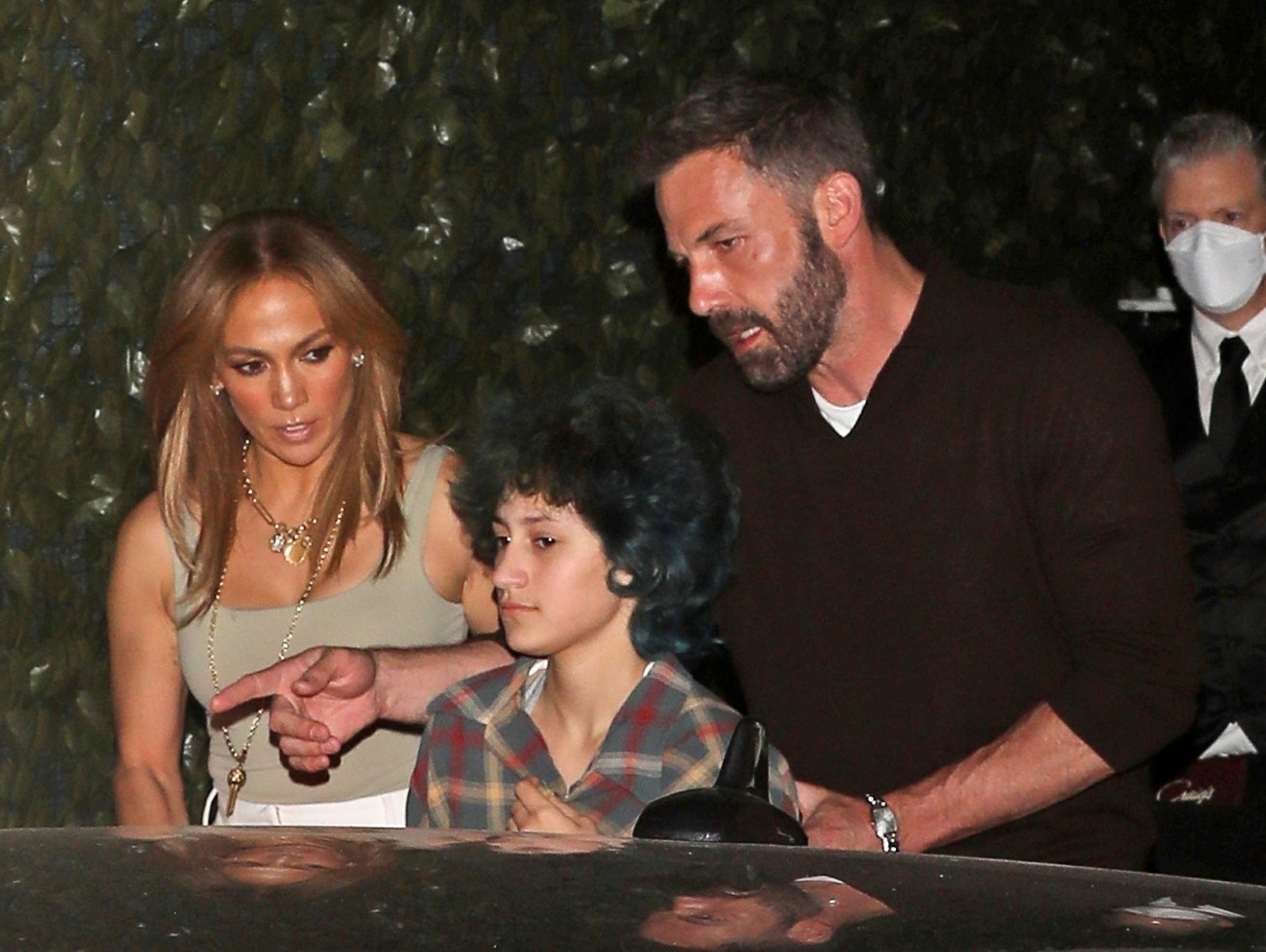 Ben Affleck and Jennifer Lopez have been legally married since July, but I guess it only "counts" now that they've done a big, fancy wedding in Georgia. As I've said previously, J.Lo was smart about it – she knew it would be easier to get Ben down the aisle if she kept it lowkey and spur-of-the-moment. Thus, the Las Vegas elopement. Then, with the legal marriage intact, she organized the Georgia wedding. I should say this though – reportedly, Ben wanted the wedding on his Georgia property. He reportedly wanted J.Lo to have the wedding of her dreams. So now all that's left is to live the rest of their lives together, raising their blended family. But is there drama from the exes? It doesn't seem like it.
With Ben Affleck and Jennifer Lopez are still on good terms with their former spouses. A source tells ET, "Marc Anthony and Jen Garner have been supportive" of the pair's union, and that there's been "There's been no bad blood or hard feelings as of late."

Affleck and Garner, who split in 2015 but didn't officially file for divorce until 2017, share three children — daughters Violet, 16, and Seraphina, 13, and 10-year-old son Samuel. Meanwhile, Jennifer Lopez shares 14-year-old twins Emme and Max with her ex-husband, Marc Anthony.

The source says that, among the former couples, "Their main goal is to always keep their children happy, and they all feel aligned on that."

The source says that "the kids get along well, and Ben's kids love Jen, and Jen's kids adore Ben."

Affleck and Lopez tied the knot in a lavish celebration at the actor's estate in Riceboro, Georgia, one month after marrying in a Las Vegas chapel. The source shares that the newlyweds "were elated the entire weekend" and were "so excited to have formally shared this bonding experience with their closest friends and family. They are just so thrilled to spend the rest of their lives together. hey truly and authentically feel like they were destined to be together. They take so much pride in that."
"Ben's kids love Jen, and Jen's kids adore Ben" – I mentioned the other day that J.Lo probably loves having stepdaughters because she grew up with sisters and she's still really close to her sisters. I bet J.Lo loves that for Emme, that Emme will now have Seraphina and Violet as family. Anyway, we'll see. I suspect that Garner is mostly fine with this and there's nothing she can really do about it now. Marc Anthony used to be obsessed with J.Lo but I think he knows that's over now… unless Ben breaks her heart again, in which case we'll do the time warp again and Marc will be there to "rescue" J.Lo.
As for the whole "destined to be together" thing – is that insulting to their exes? Kind of. But I also understand why Ben & Jen think that way.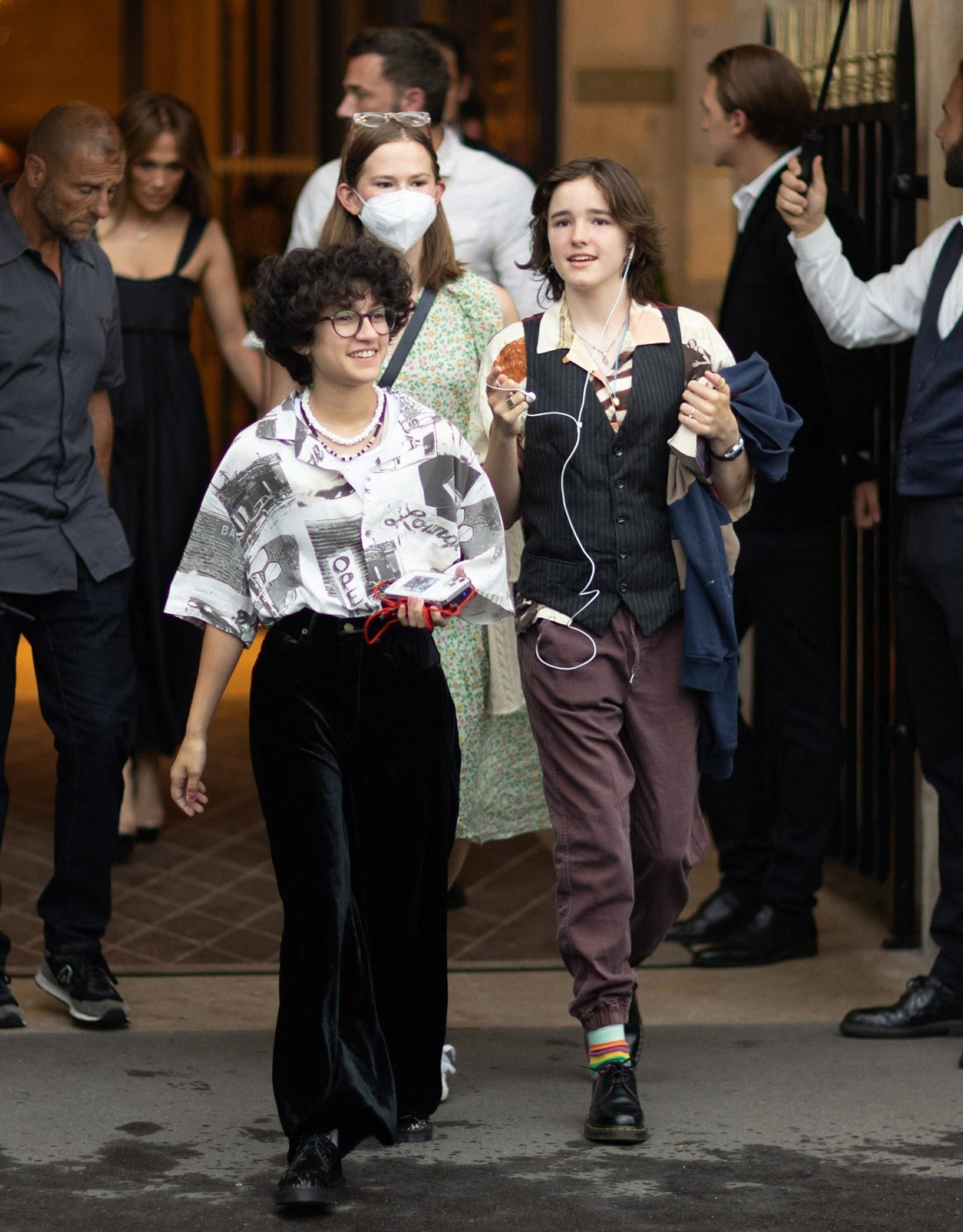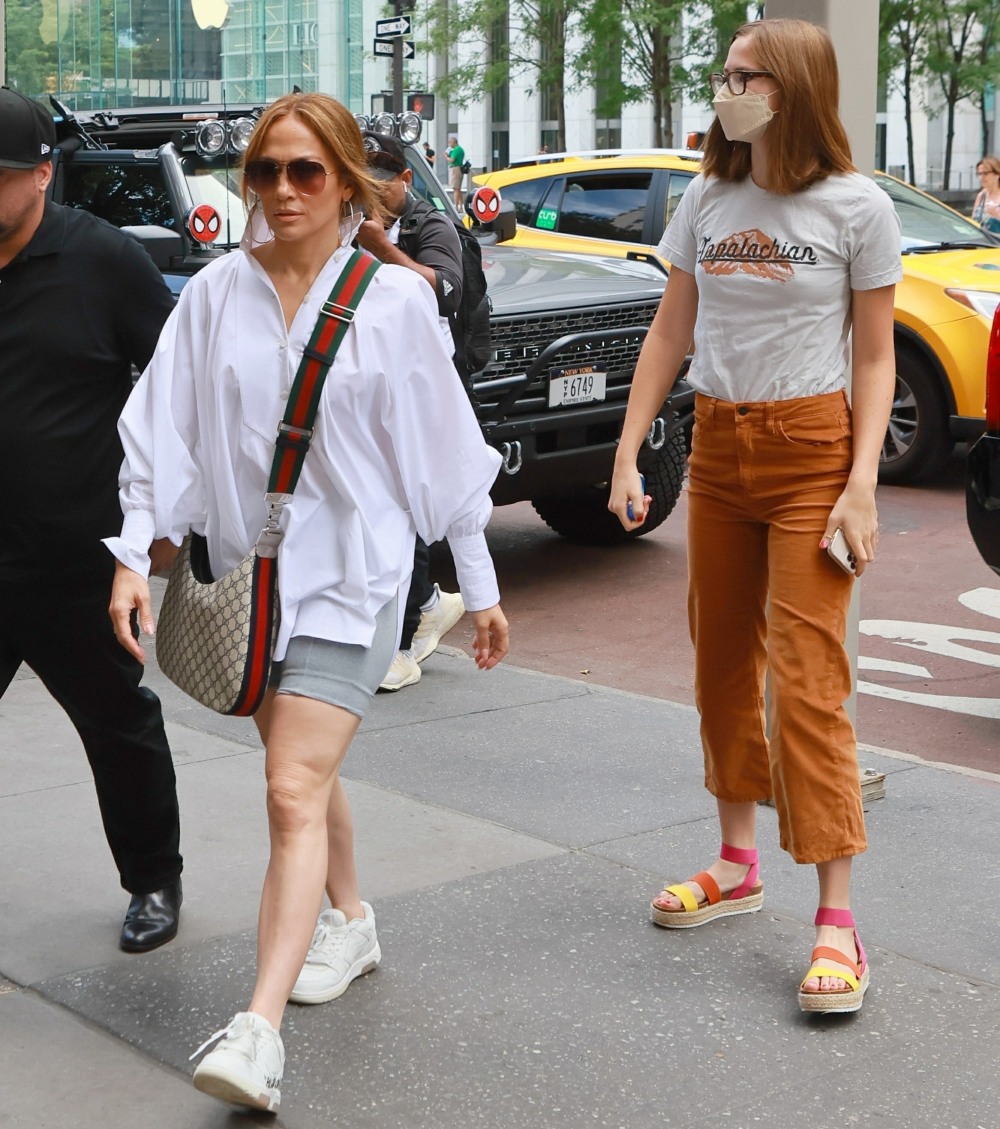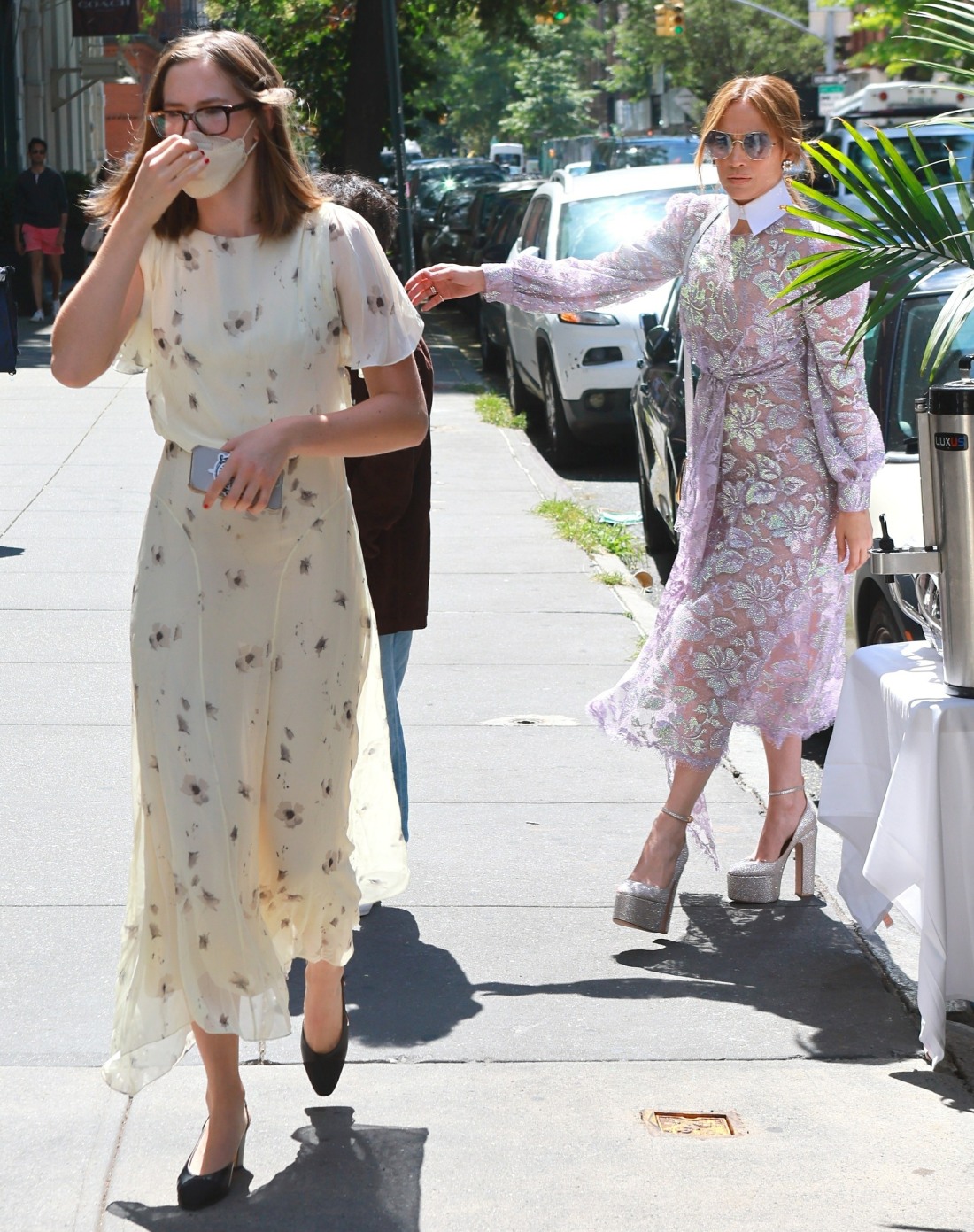 Photos courtesy of Backgrid.