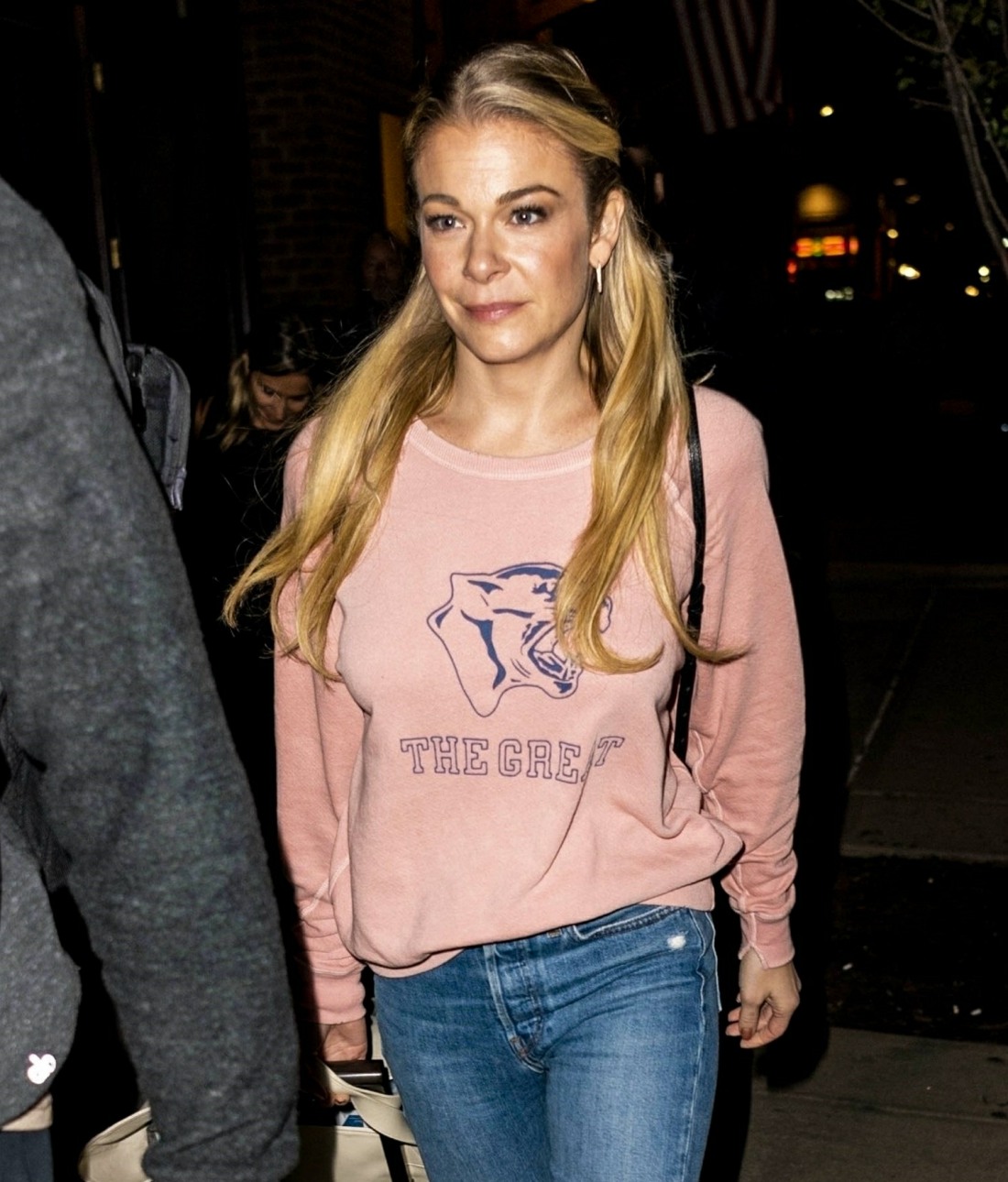 Lord, it's been a minute since we've talked about LeAnn Rimes. In the past five years, whenever I write about her, we inevitably get comments about "I started reading Celebitchy because of the LeAnn drama." It makes me feel good, because it was one of the first major cheating scandals I covered for this blog. It was so trashy and detailed, the way so many scandals were in 2009. LeAnn and Eddie Cibrian having a torrid affair on the set of a Lifetime movie, Brandi Glanville telling everyone that LeAnn is a POS, LeAnn style-stalking and Single-White-Female-ing Brandi, LeAnn's quiet divorce from Dean Sheremet (who just took a nice settlement and left). It's been 13 years since the affair. LeAnn and Eddie have been married since 2011. Despite predictions that he would dump her and take her money, I think he actually likes being married to her. She… um, must let him do whatever he wants.
Anyway, it's been a while since I've even looked at LeAnn's Instagram and I rarely see paparazzi photos of LeAnn or Eddie. I have no idea if she's still SWF-ing Brandi or anyone else, but I hope she's done with that. The drama has died down, in general, and people aren't checking for LeAnn and Eddie anymore. LeAnn rarely even goes to country-music events either, and I thought she was probably semi-retired from the music business. Not so much – she's got a new album coming out and she spoke to People Magazine about it.
Turning 40 this month: "There's such a narrative around women as we age, how we can become disposable. That narrative is slowly changing, but I believe women like myself can lead an example of how vibrant life can be. Jane Fonda is on my vision board!"

Her new album, god's work: She wrote and co-produced (out Sept. 16), the Grammy-winning artist explores "shame and guilt and rage and anger," she says. "We go into all these emotions that we're told aren't polite…. I explore my sexuality and the way I was raised. As women in this world, so much is ripped from us. I started to question all those narratives and bring my whole self back online and be whole in this world. And it feels very powerful."

Untangling: "The last several years of my life have been about untangling from what was put upon me from the outside world. I'd been upholding a public image for so long."

She wants to talk about taboo subjects: "I want to talk about real things- aging and menopause and periods and sex. I want to see women powerful and contributing to this world and sharing their wisdom. It's time to make a shift."
I'm all for destigmatizing conversations about aging, menstruation, menopause and sex, but do I actually want those conversations from LeAnn Rimes? Do I want to hear her sing about periods and bisexual crushes? I don't know. Speaking of bisexual crushes, I've always believed that, for LeAnn, half of the attraction to Eddie was the chance to see Brandi up close and personal. Like, there was some kind of twisted crush-psychology to it, she wanted to BE Brandi and she wanted to be with Brandi and she wanted Eddie to see her like he saw Brandi. I wonder if she explores that in her music? Nevermind, I'm not sure I want to know.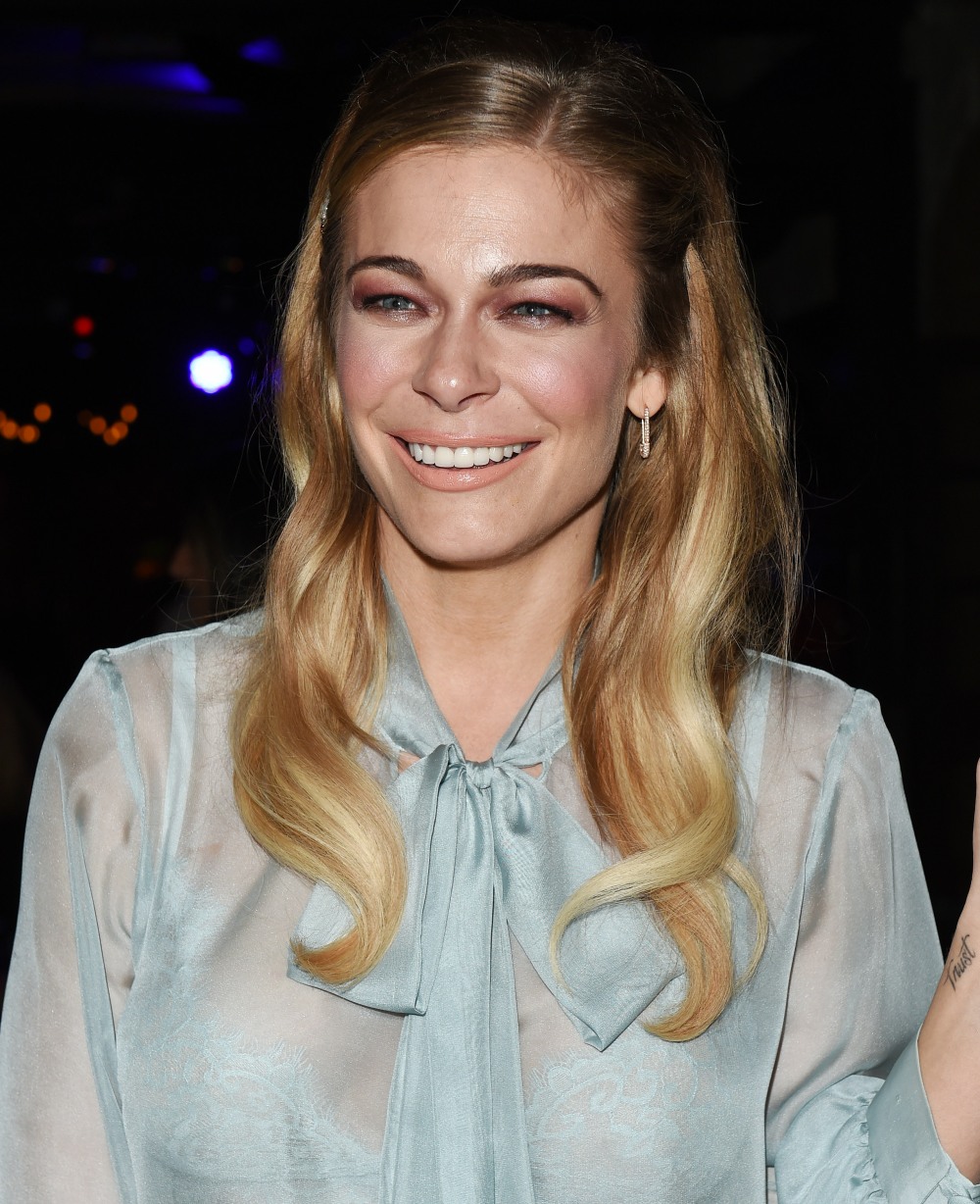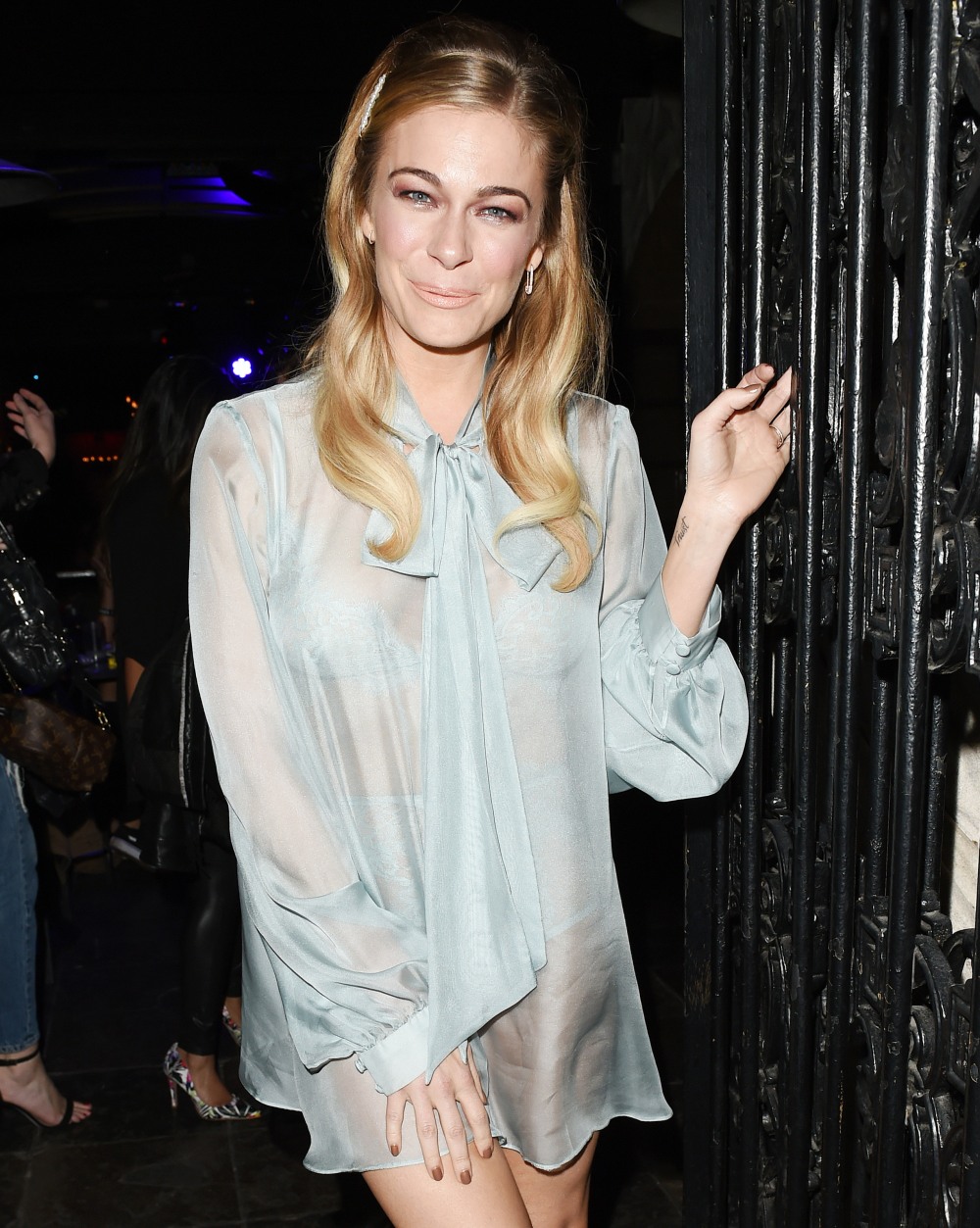 Photos courtesy of Avalon Red, Backgrid and Cover Images.