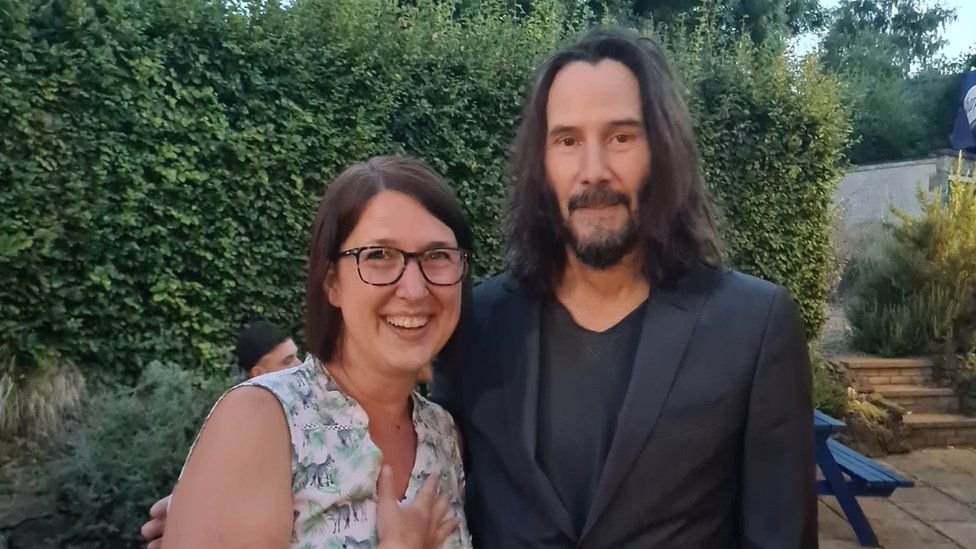 Everyone loves Keanu Reeves, right? As far as celebrities go, he is pretty unimpeachable. (And has the gift of eternal youth, but that's another story). Keanu has been bopping around the English countryside, being the highlight of local residents' days wherever he goes. He popped into a pub the other day and took photos with other patrons and the staff. They all had nothing but nice things to say about him and how lovely he was.
The Matrix actor visited The Fox and Hounds at Charwelton in Northamptonshire on Wednesday.

The Canadian, 57, had been spotted around the county and also mingled with a bride and groom at their wedding at a hotel in Daventry.

Pub manager Danny Ricks said Reeves was "a lovely, down to earth guy" who was "really nice to everyone".

"He stood and took photos with customers and staff," he said.

"Just everything nice you would think about him was all true."

Dianne King, who lives in the village and was in the pub with her husband Jason, said at first she did not realise it was the actor, "so obviously I had to go and ask him 10 times 'is it really you?'".

She said he and the people with him were "lovely".

"Myself and my husband are still on a high from it – what an honour and what a lovely man," she said.
As a civilian, I get impatient taking too many pics while touristing, so it's extra nice that he stopped and took so many pics in a restaurant on his way to a meal. Also nice — Keanu stopped by a wedding at his hotel after the couple randomly invited him. Apparently, he was staying at the hotel and met the groom at the hotel bar. The groom invited Keanu to the reception for a drink, and he actually did stop by later on to congratulate the couple and take pictures with them and their guests. That's one way to make a wedding extra memorable for the couple and all the guests. Keanu just seems like such an all-around nice, chill dude.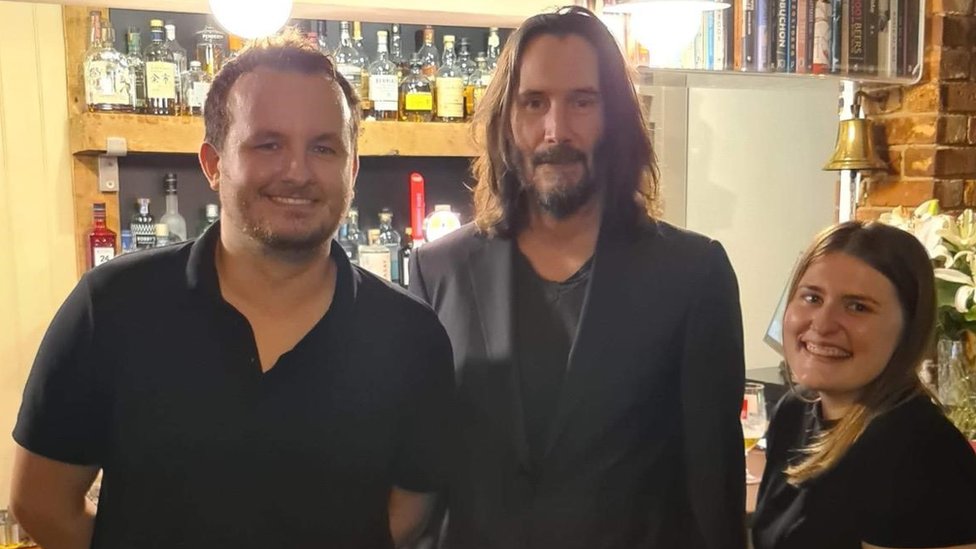 The fact that a random couple ran into Keanu Reeves in a hotel lobby, invited him to their wedding, and he put on a suit and joined is proof he really is The One. pic.twitter.com/E9yQbJPosA

— Luke Barnett (@LukeBarnett) August 28, 2022