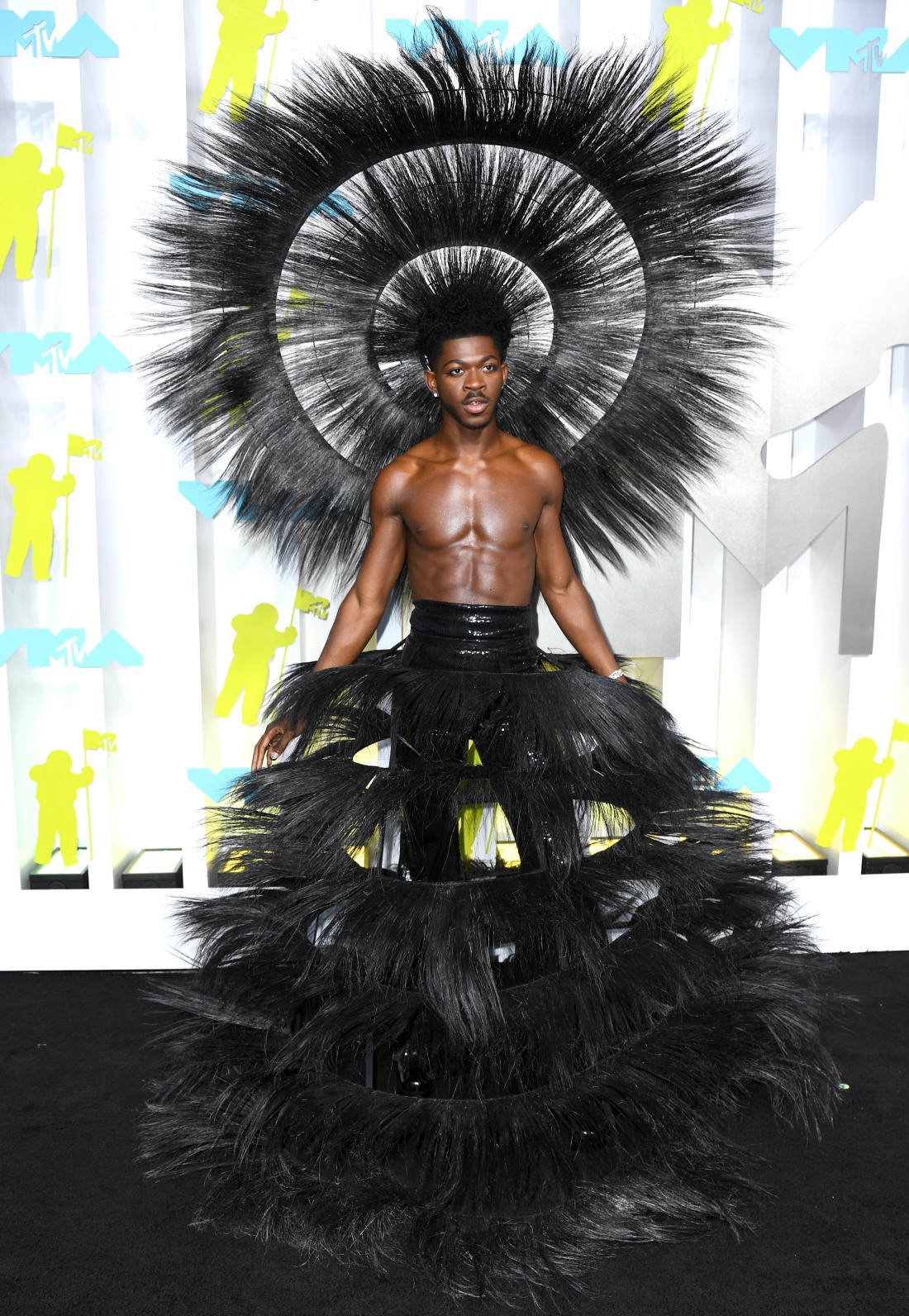 Here are some fashion photos from last night's VMA red carpet. I wasn't expecting anyone to show up, honestly, because the MTV awards shows have been limping along for no real reason for years. They got a jolt of relevancy last night with the appearances of Taylor Swift, Nicki Minaj, Lizzo and Lil Nas X. Lil Nas X – aka Montero – wore this gorgeous Harris Reed look and honestly he was the belle of the ball. He looked SO good. His skin is so beautiful and moisturized. Nas picked up three different VMAs.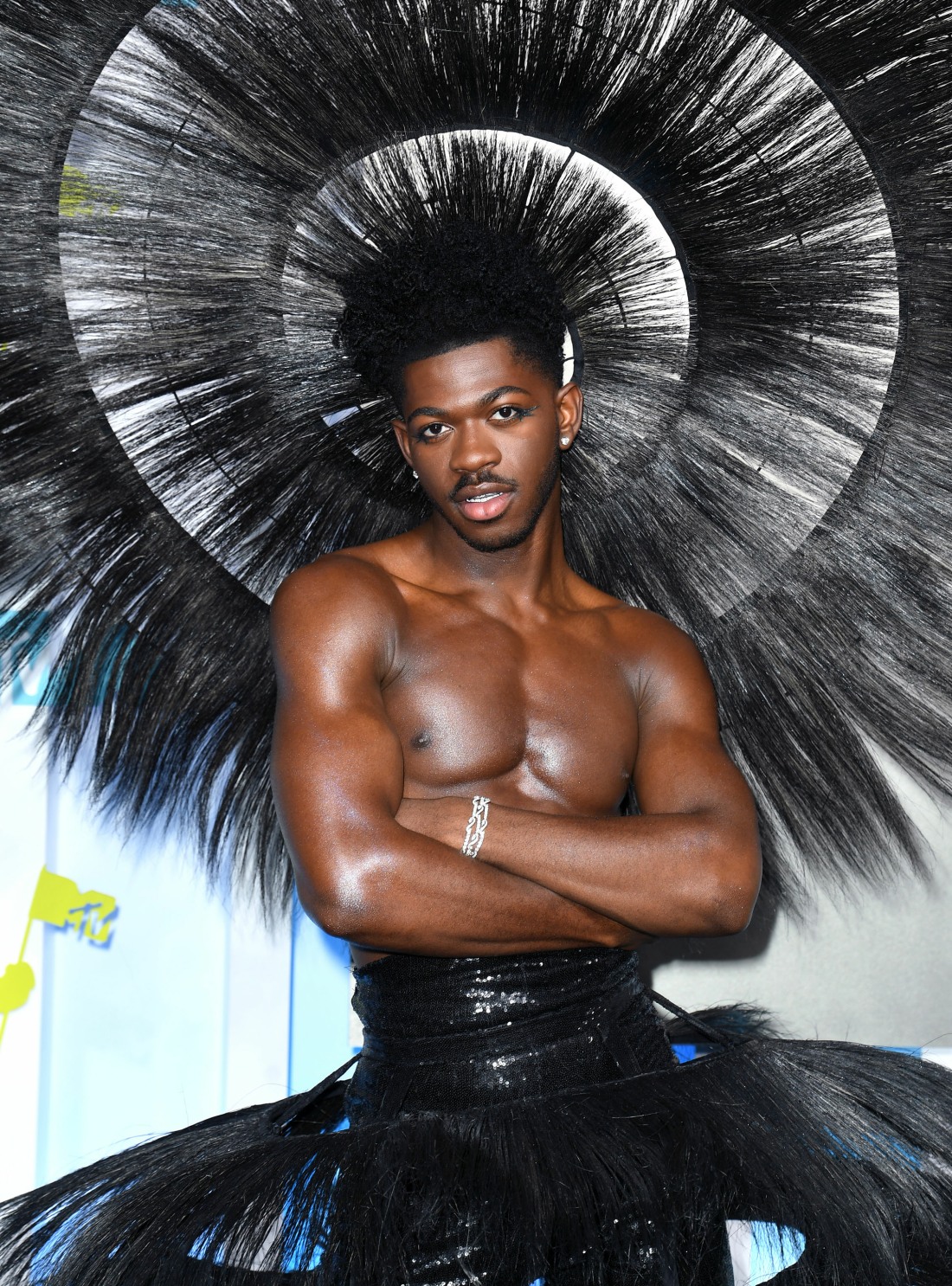 Lizzo wore this gorgeous Jean Paul Gaultier look. The VMA black carpet was very '90s-goth, and Lizzo fit right in with this rich, dark taffeta and her dark blue lips. This is one of my favorite looks of all time for Lizzo?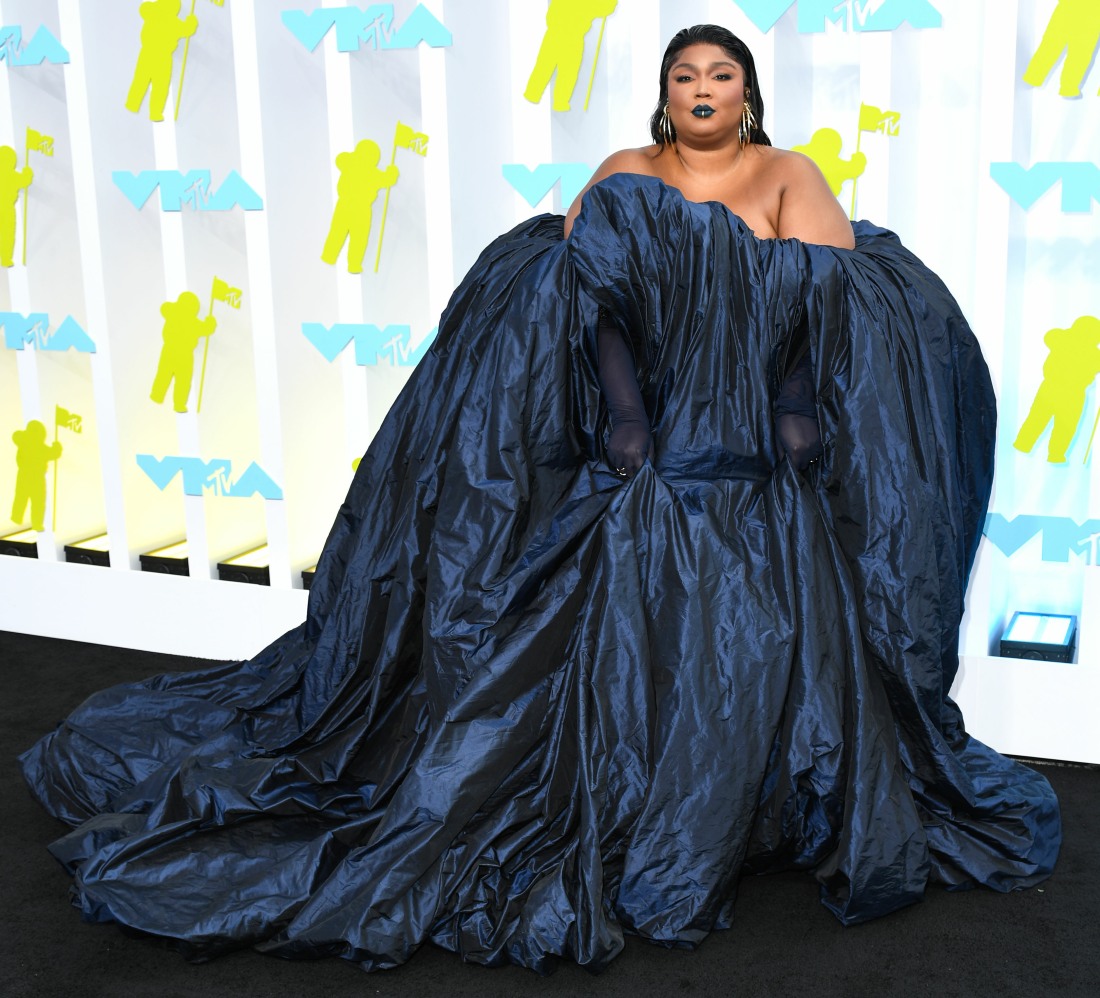 Jack Harlow sat with Lil Nas X and they picked up VMAs for their collab, "Industry Baby." I mean, that's Nas's song and Jack just did a drop-in, but still. I have no idea why Jack chose this heavy leather suit in late August.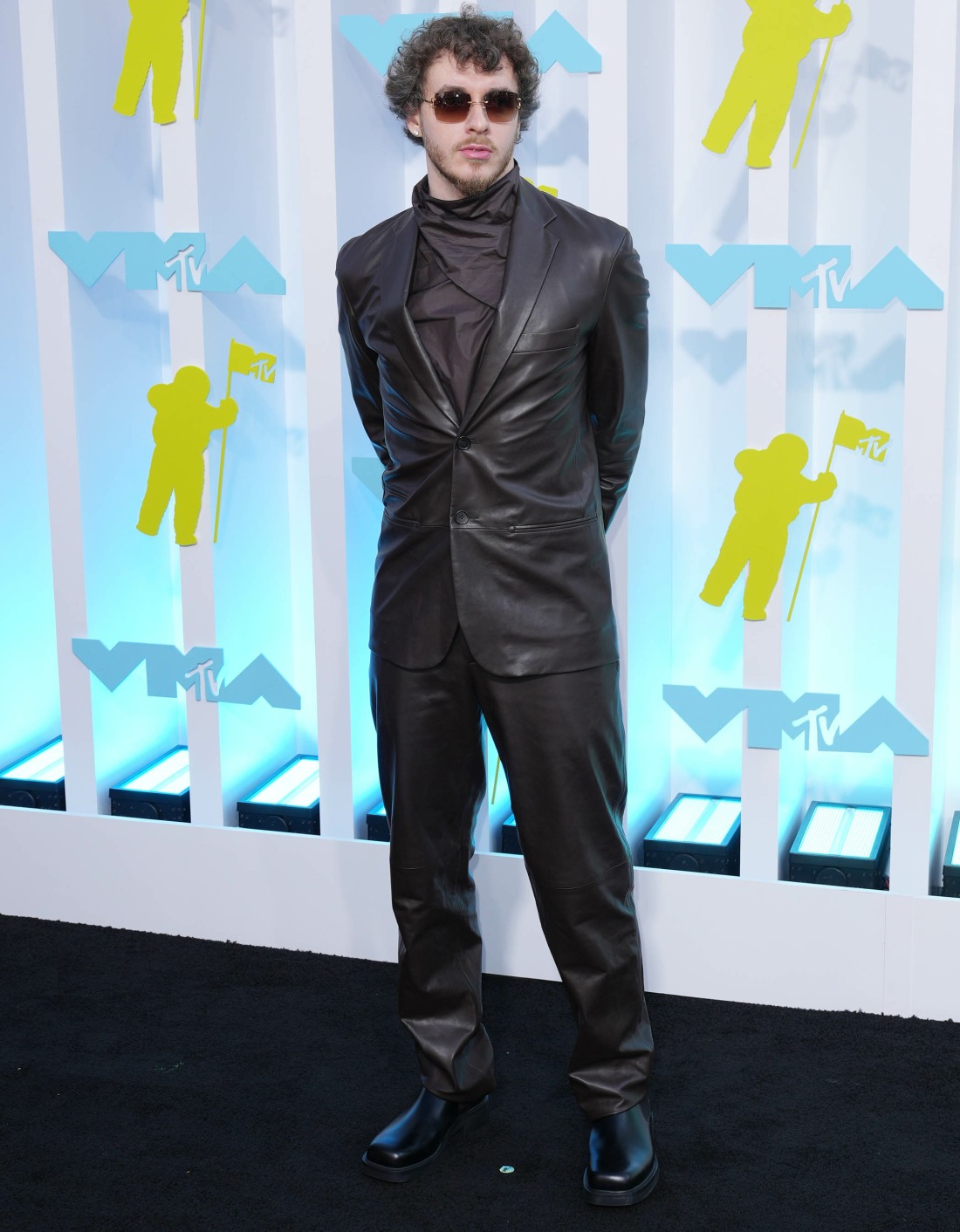 Damiano David and Maneskin all wore Gucci. Damiano wore delicate pearl earrings too. Sob, I love him so much.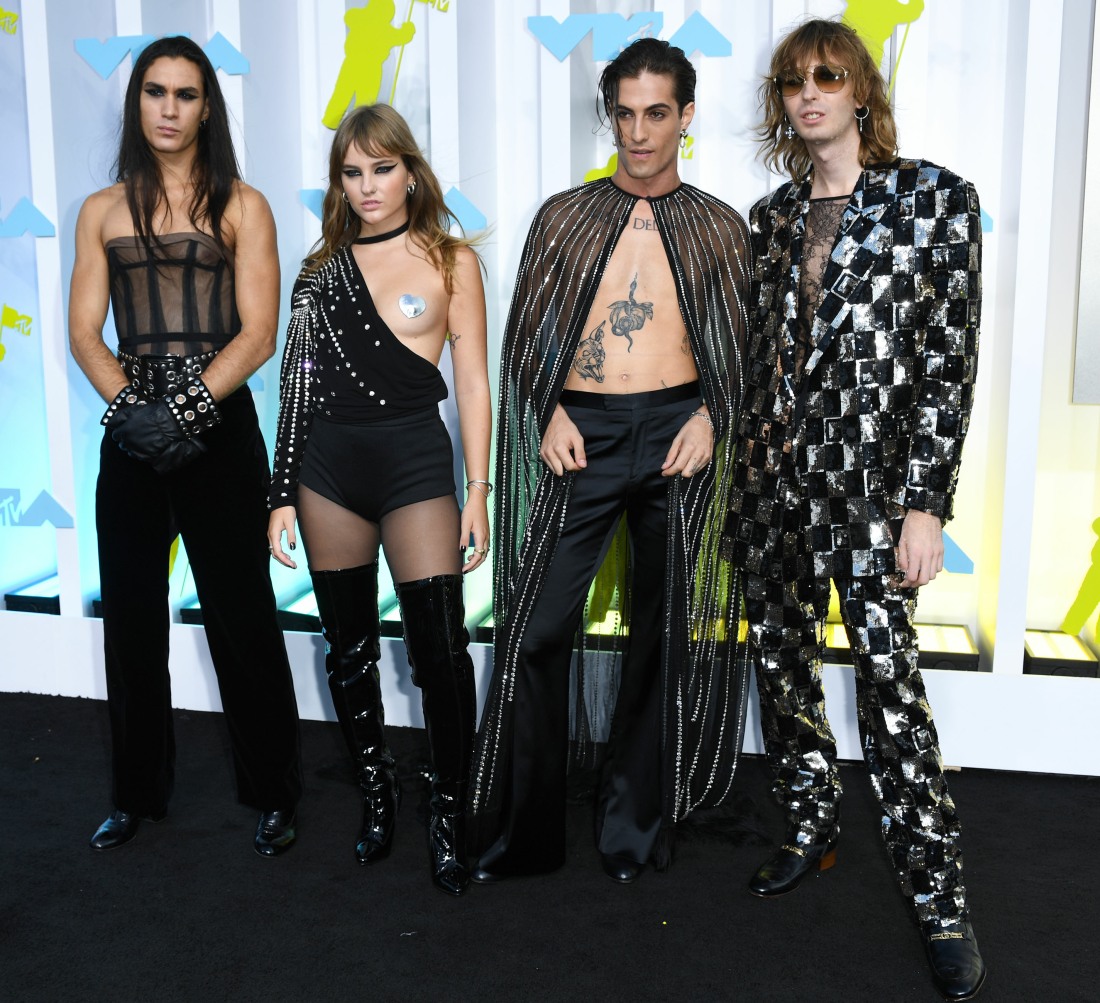 Chloe Bailey in Zigman. She's adorable but this dress isn't flattering.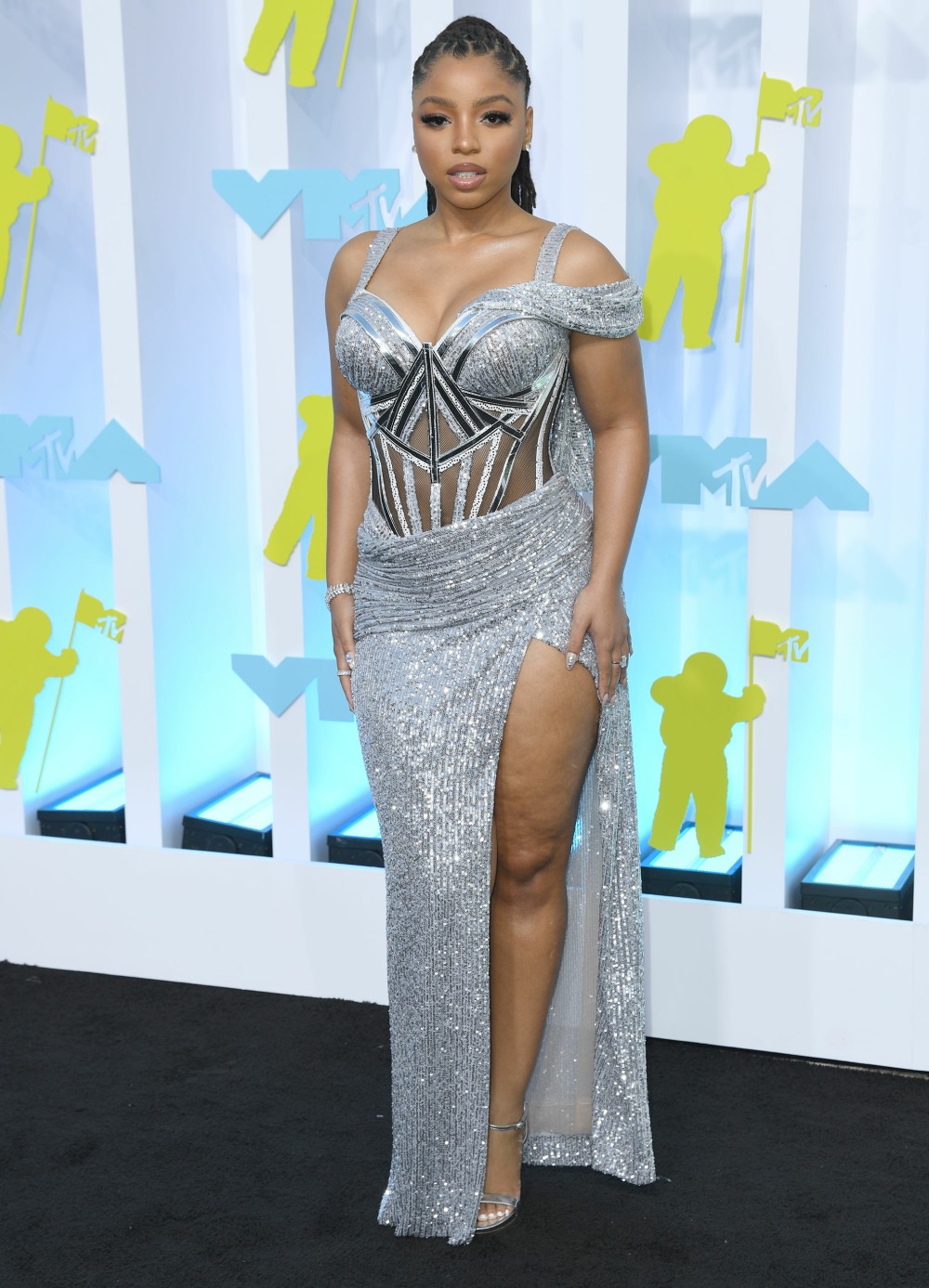 Lili Reinhart in Fendi. Goth vibes, but sort of "high end goth." Goth via Saks.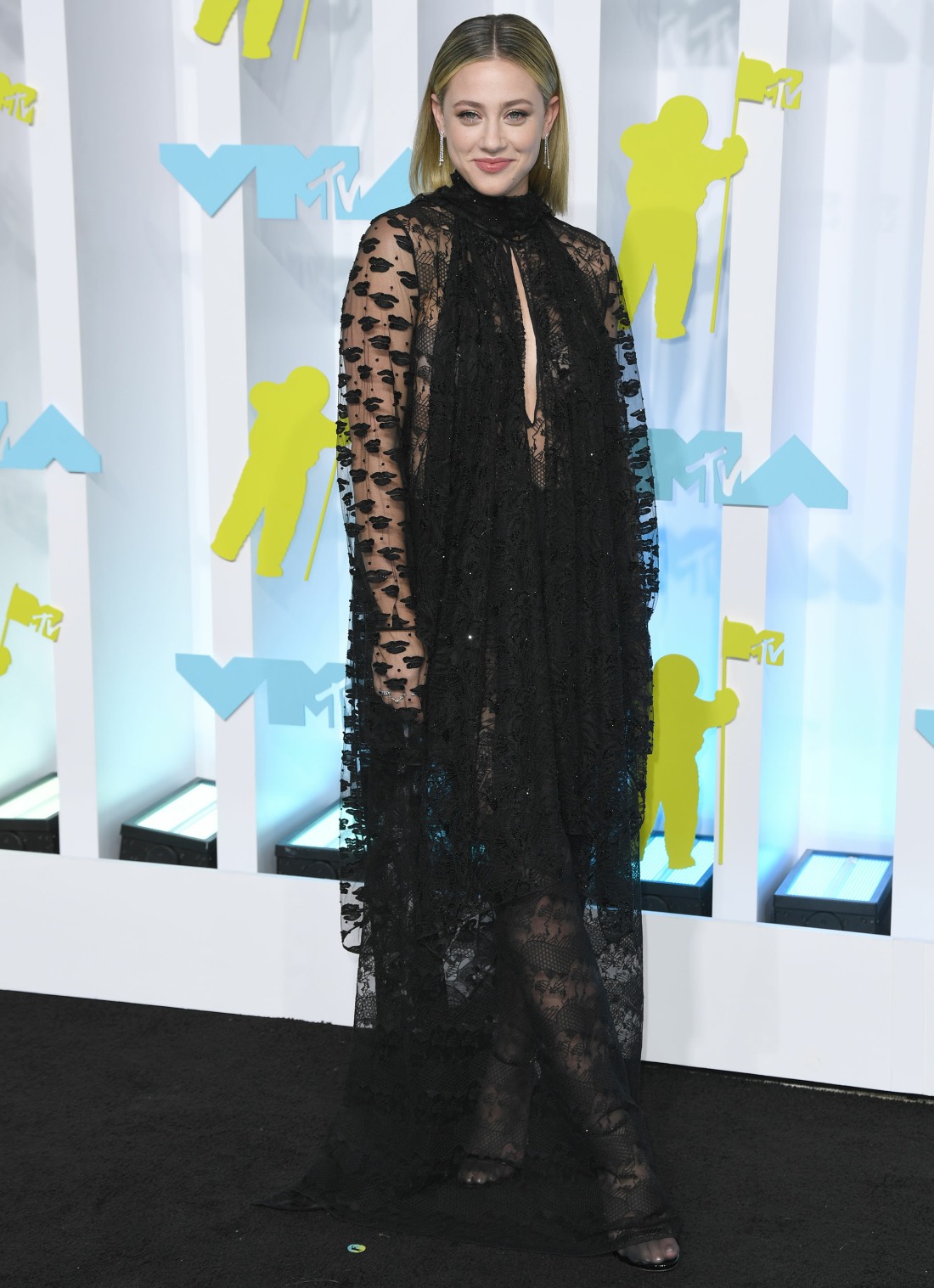 Speaking of goth-alt and dated, Avril Lavigne was there with her fiance Mod Sun. Bless Avril, I would wear that outfit and I would love it.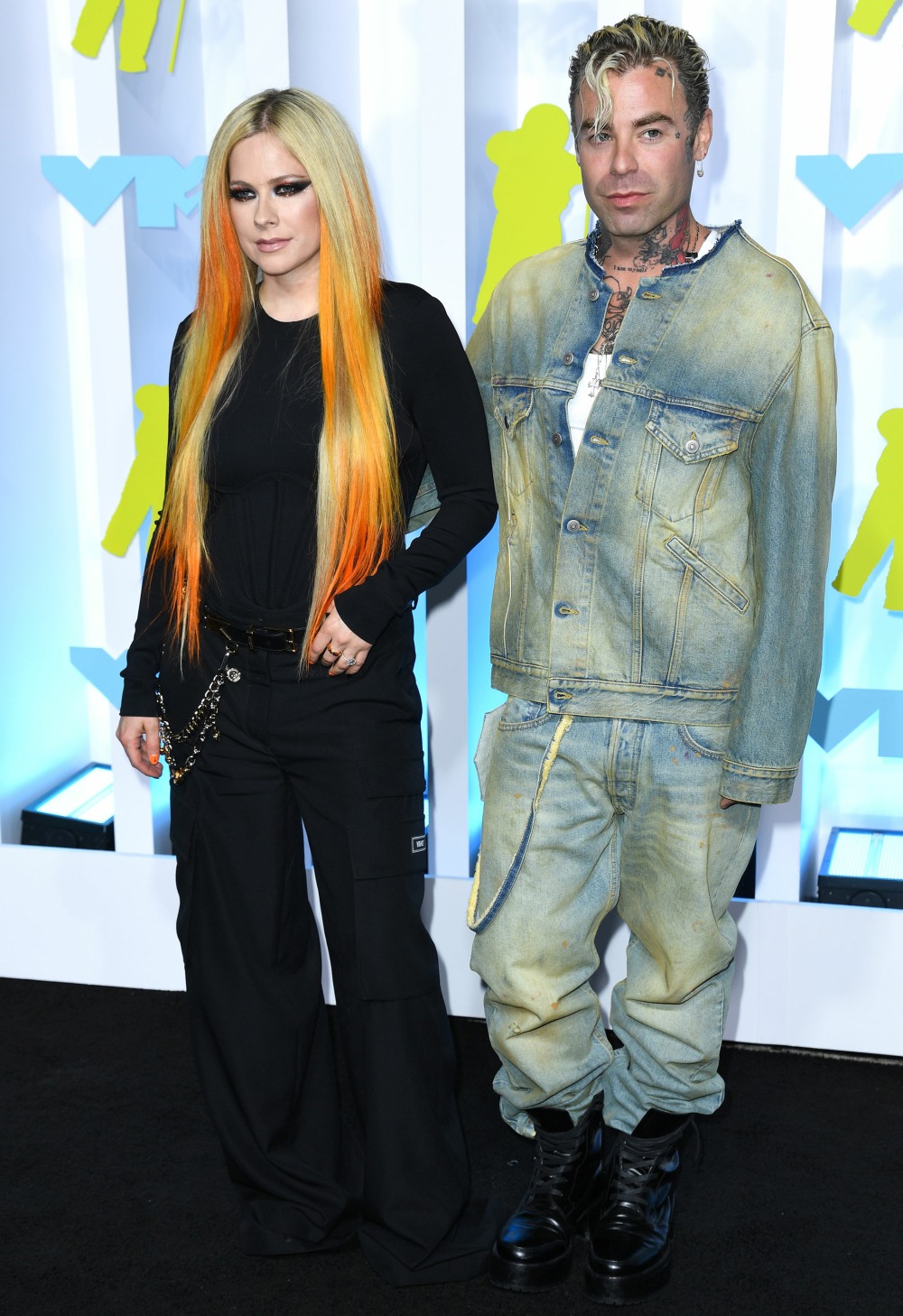 Photos courtesy of Cover Images.