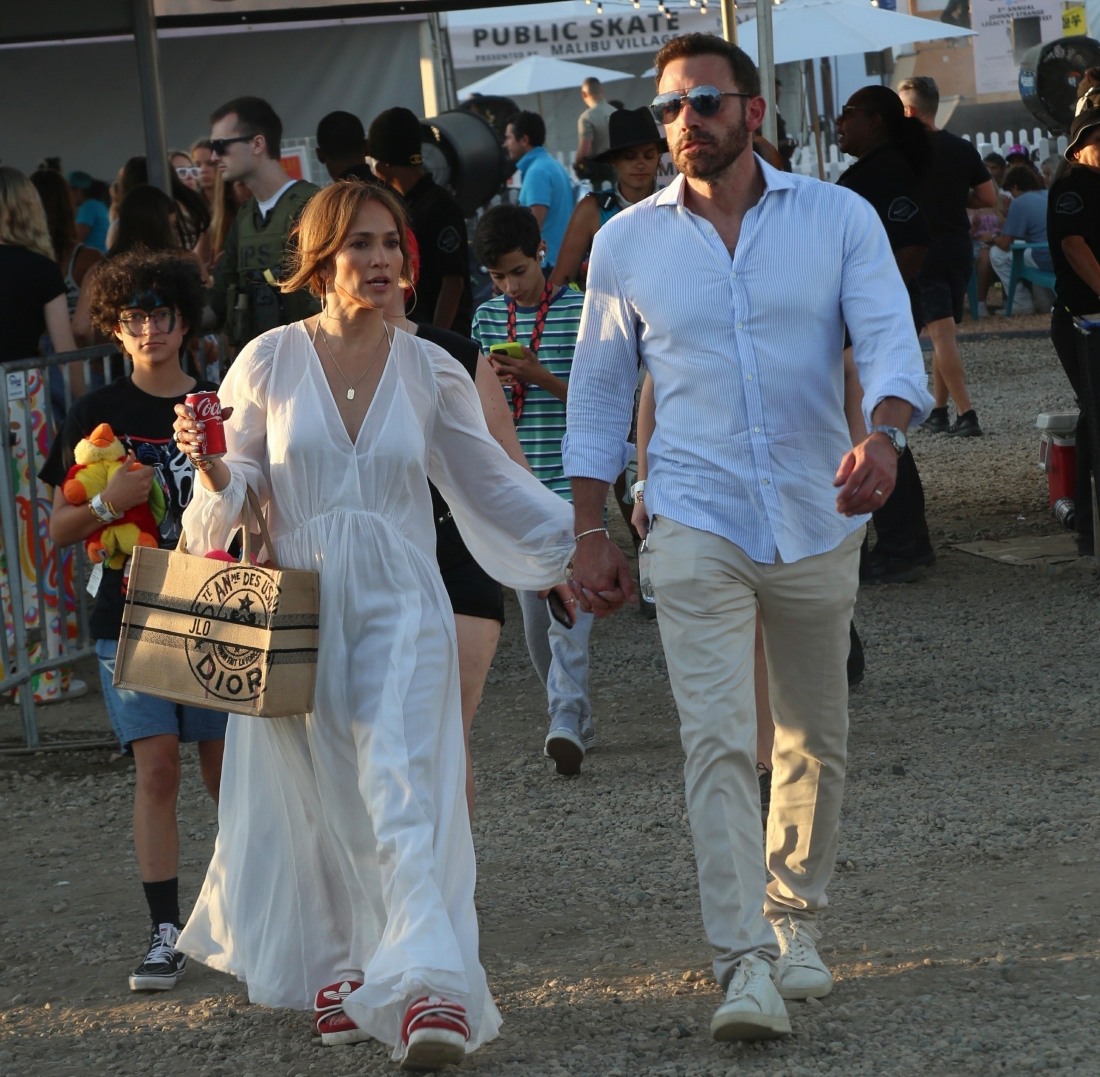 Despite the energy towards making Ben Affleck and Jennifer Lopez sound like they come from totally different worlds, the truth is that they have pretty similar working class backgrounds. They both became famous well into their 20s, they both know what it's like to live paycheck to paycheck, they know what it's like to hustle and grind. I think that's what J.Lo has always liked about Ben too – their backgrounds aren't that different, and if they met away from Hollywood, they probably still would have ended up together. I also think Jennifer likes it that Ben takes her to places like baseball games and Dunkin Donuts. It makes her feel normal. And so Bennifer did something "normal" over the Labor Day weekend: they went to the Malibu Chili Cook-off.
Jen wore a breezy white dress, which any chili aficionado will tell you is one of the biggest chili-consuming mistakes out there. I like several things about J.Lo's look though. One, she just got married this summer so of course she's going to wear bridal white for as long as possible! Two, I love how perfectly coordinated everything is with J.Lo – the surprisingly comfortable-looking red Adidas slides look perfect with the can of Coke she's holding. That Dior tote is one of her favorites too, she used that in Paris during her birthday trip. Ben also looks especially trim and well-put-together. I hope Jen isn't trying to keep him off Dunkin Donuts!
I see Emme in some of the photos and I would guess that a few of the other kids were there too. I wonder who's idea this was? Ben's idea or one of the kids?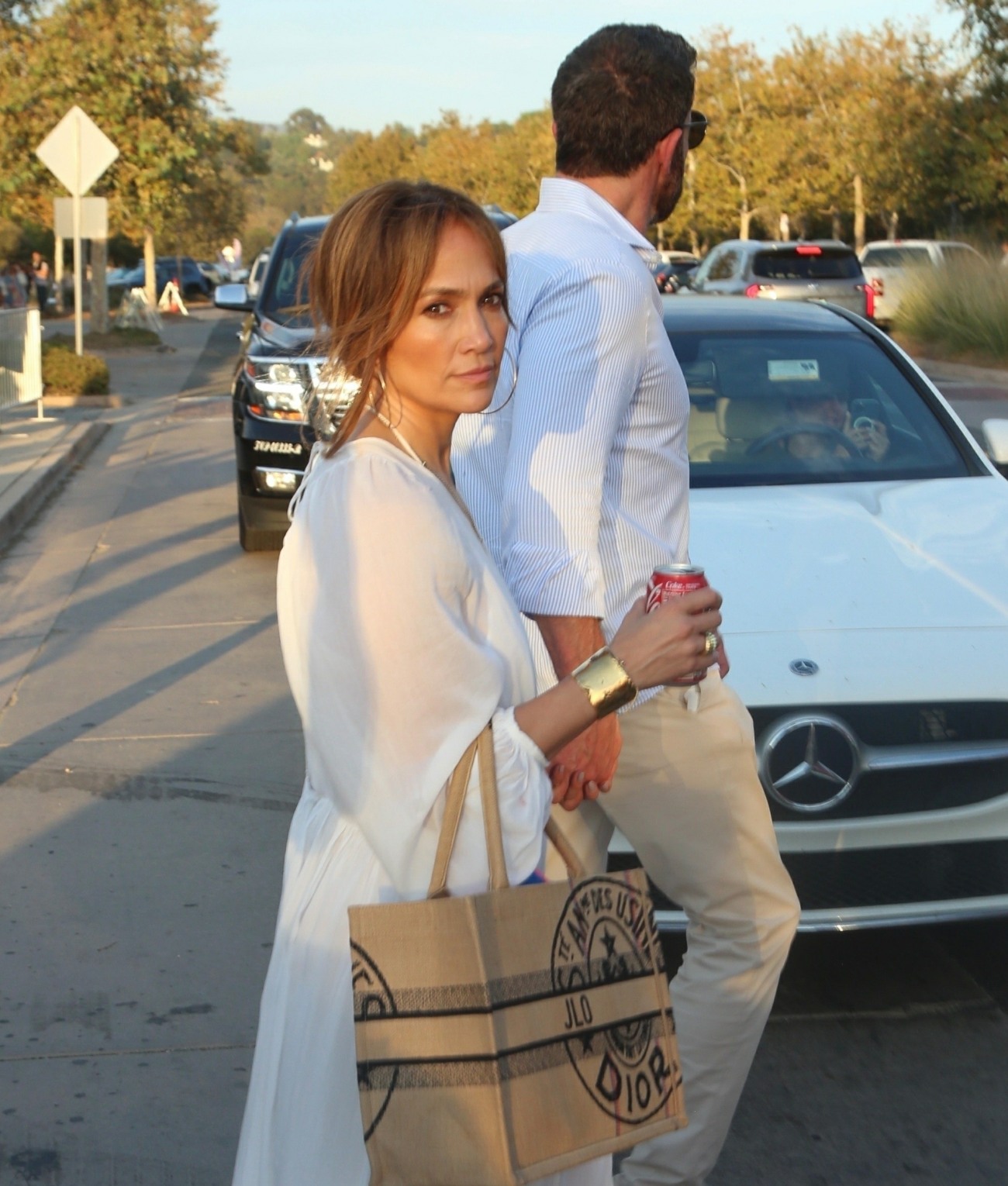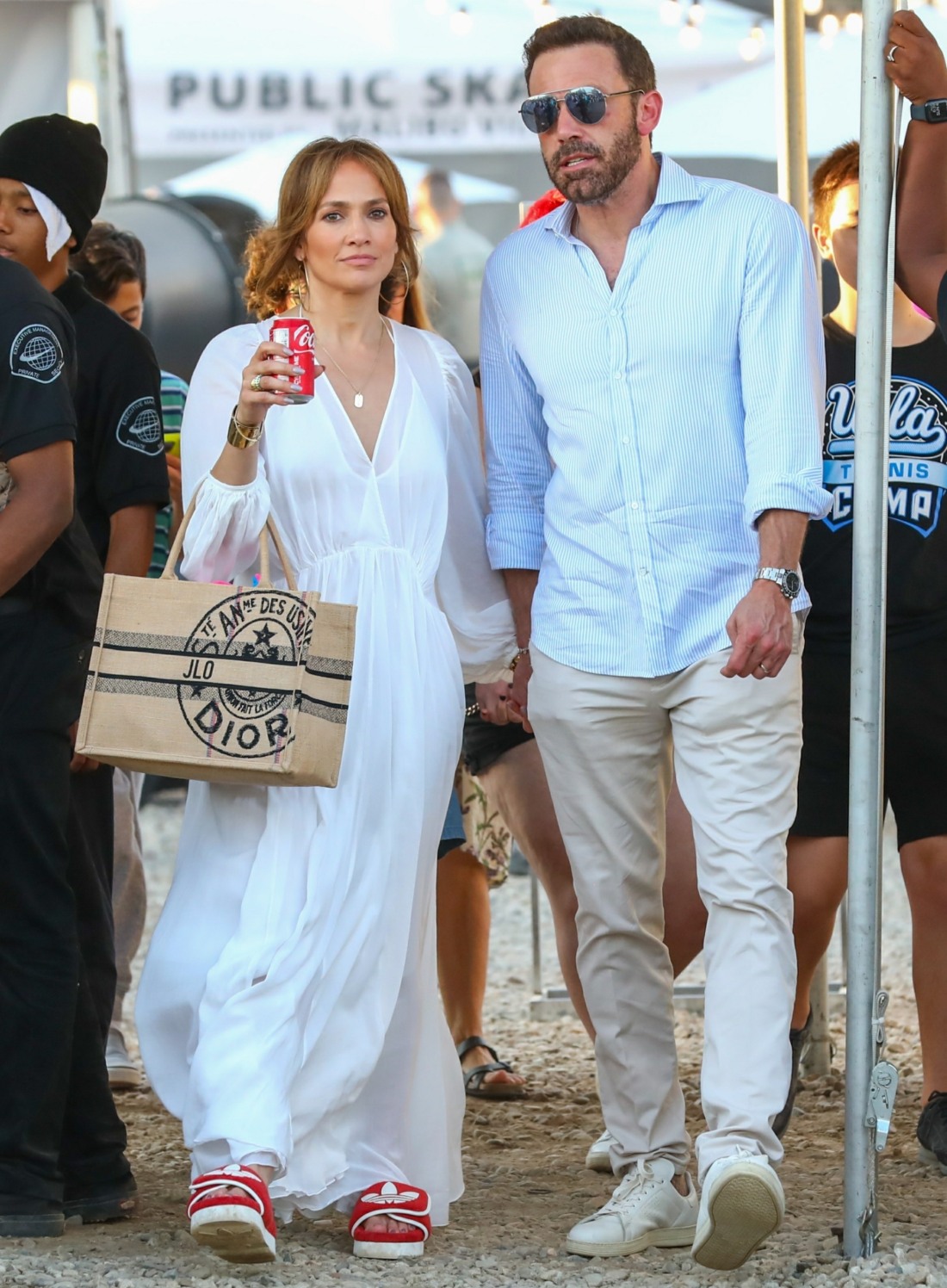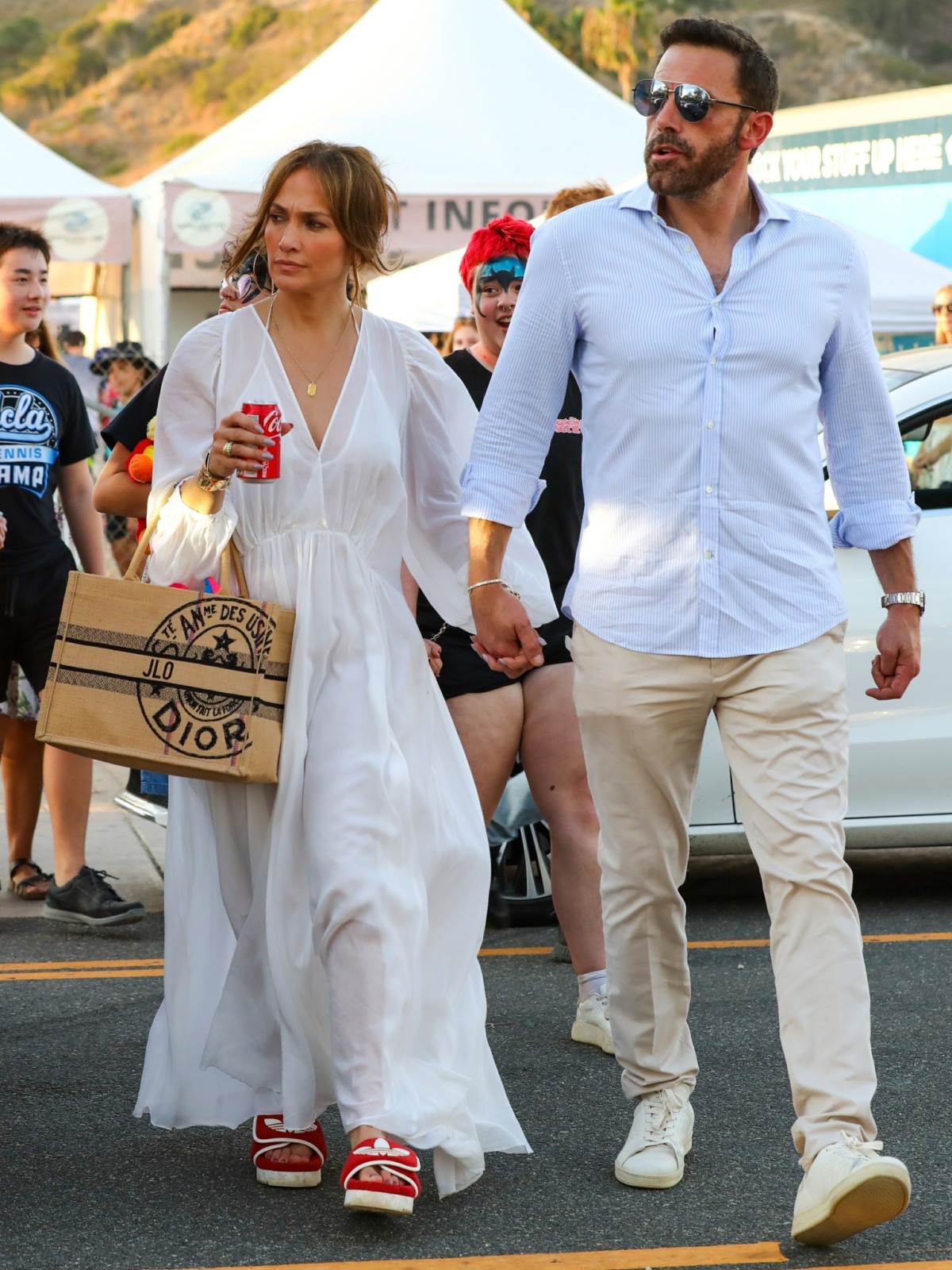 Photos courtesy of Backgrid.