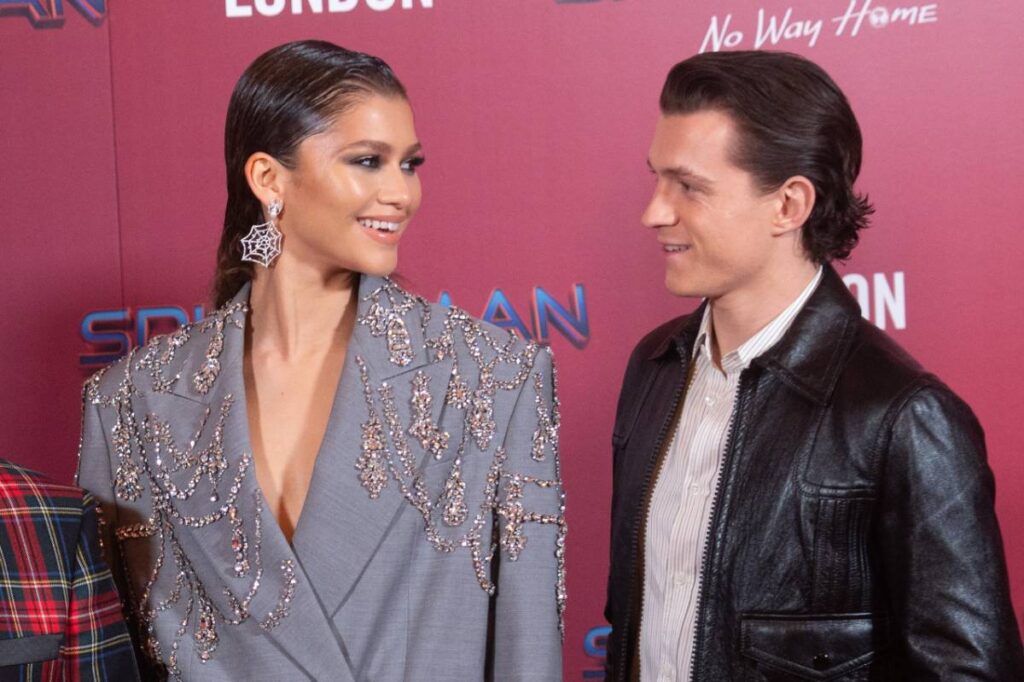 A little while back, Tom Holland said he was taking a break from social media for his own well-being. At that time, I nervously wondered to CB and Kaiser if it was because he and Zendaya had broken up, and when it hit the press, Tom couldn't bear to read all the commentary about it. If CB had been in the same city as me, she would've driven over to crack me with a newspaper for putting that out in the universe.
Fortunately, we have nothing to fear, because Tom and Zendaya were seen holding hands in New York just last weekend. Phew, Tendaya is safe! And still happy together, bopping around The Big Apple. Zendaya just celebrated her birthday and since Tom's supposedly resting up a bit from acting, he likely came over to pamper her and make sure she's having the best birthday week ever.
Zendaya Coleman and Tom Holland continue to display their love for one another!
On Friday, the couple was pictured holding hands after grabbing coffee in Manhattan. Dressed casually for the outing, the Euphoria star opted for a gray T-shirt with a colorful scarf as she paired them with light blue jeans and black and white sneakers.

Meanwhile, the British actor was sporting a purple baseball cap, a dark green T-shirt, and jeans while holding a cup of coffee in his right hand.

The sighting comes just a day after the lovebirds were spotted stepping out of MAMO restaurant in the Big Apple to celebrate Zendaya's 26th birthday.

For the special night, Zendaya donned a carefree look featuring a cropped button-up sweater that showed off her toned abs and a pair of loose-fit jeans that covered her black pointed-toe stilettos. Her accessories matched her vibe, with a simple necklace and a gold ring on her right ring finger.

Holland, 26, however, went casual for the evening and opted for a blue plaid flannel, the first two buttons unbuttoned, along with turquoise corduroy pants and classic Adidas sneakers.
See, CB – I told you there was nothing to worry about *ducks from newspaper*. Although they owe me nothing, I'm glad for these little check-ins on one of my favorite couples. I don't need much, just a simple coffee run will do. And, if I'd been paying attention, I would have seen that Tom flew to Budapest to visit Zendaya just last month. She's filming Dune there and he, apparently, occupied himself by knitting. Boy, he is really taking this rest from acting seriously. Either that or he's researching his next role as a gran.
According to E!, Hunter Schaefer and Zendaya's mom, Claire Stoermer, both went to her birthday dinner at MAMO as well. Maybe they will all be there to support Zendaya's three Emmy nominations next Monday. Two of those are for songs, I keep forgetting that. I said that jokingly but wait a minute, what if Tom goes to the Emmys with Zendaya?! That would be amazing. I doubt he will, she'll probably bring her mom but we know Tom has the time. Maybe he'll just knit at home until they're done and hit up the after parties with her. I can live with that.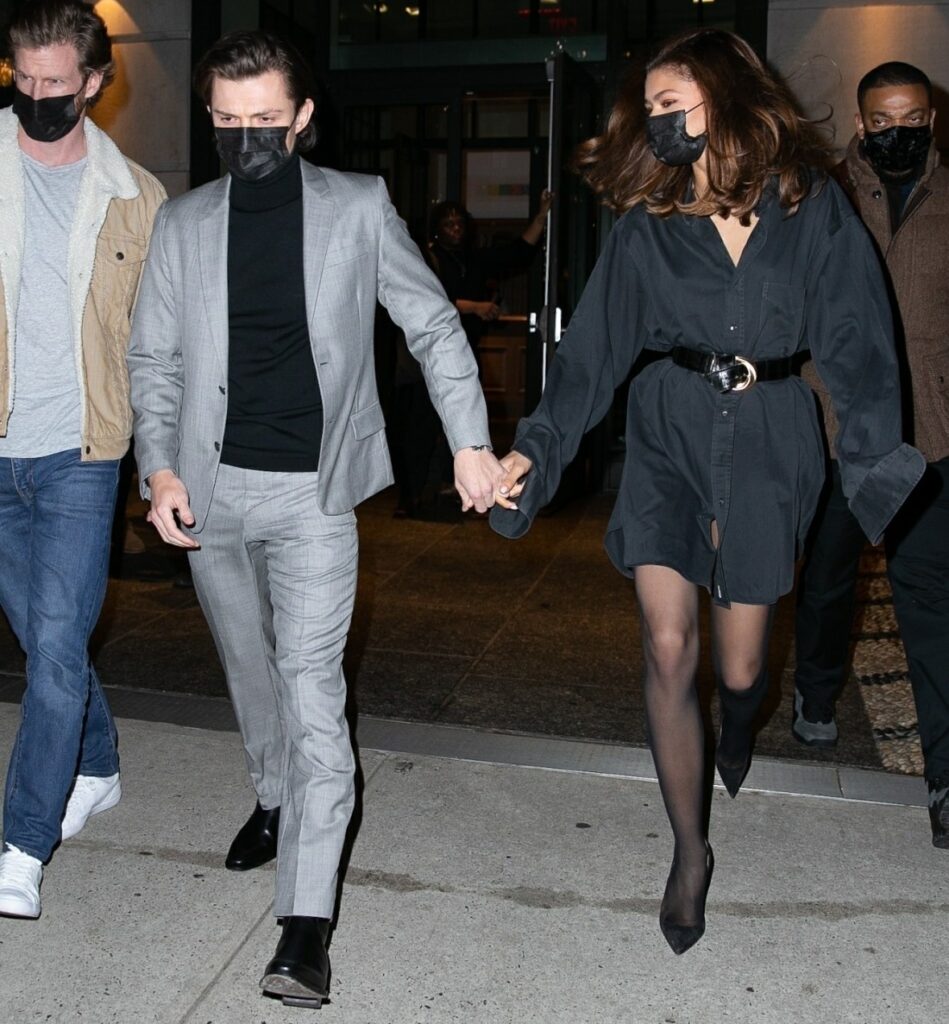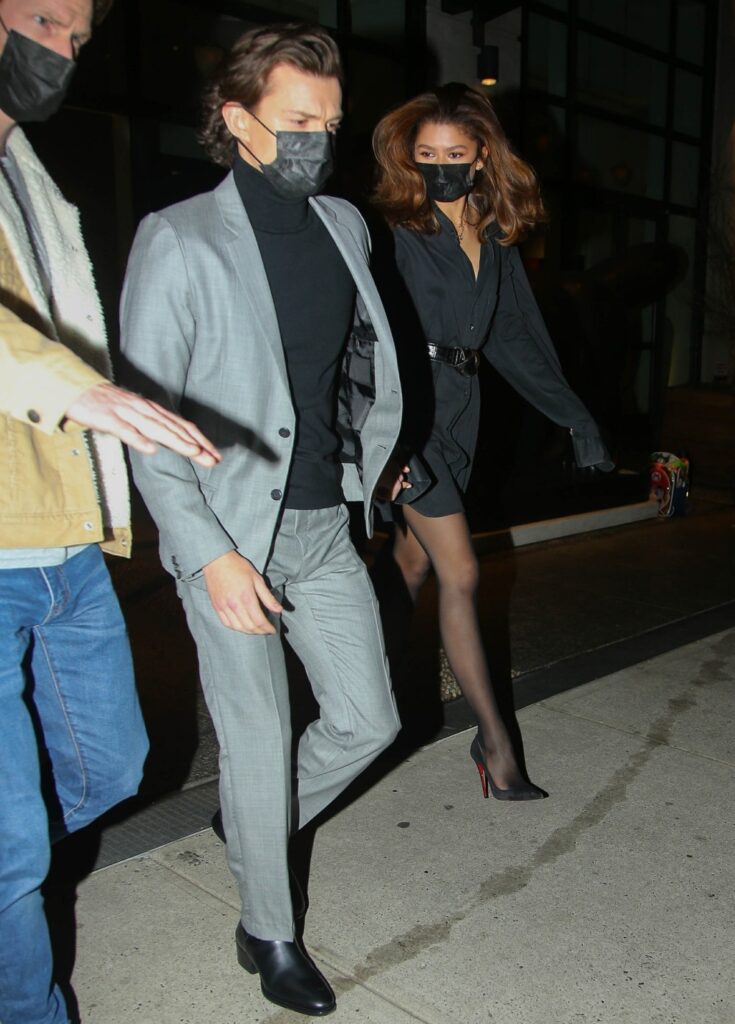 Photo credit: Avalon Red and Backgrid