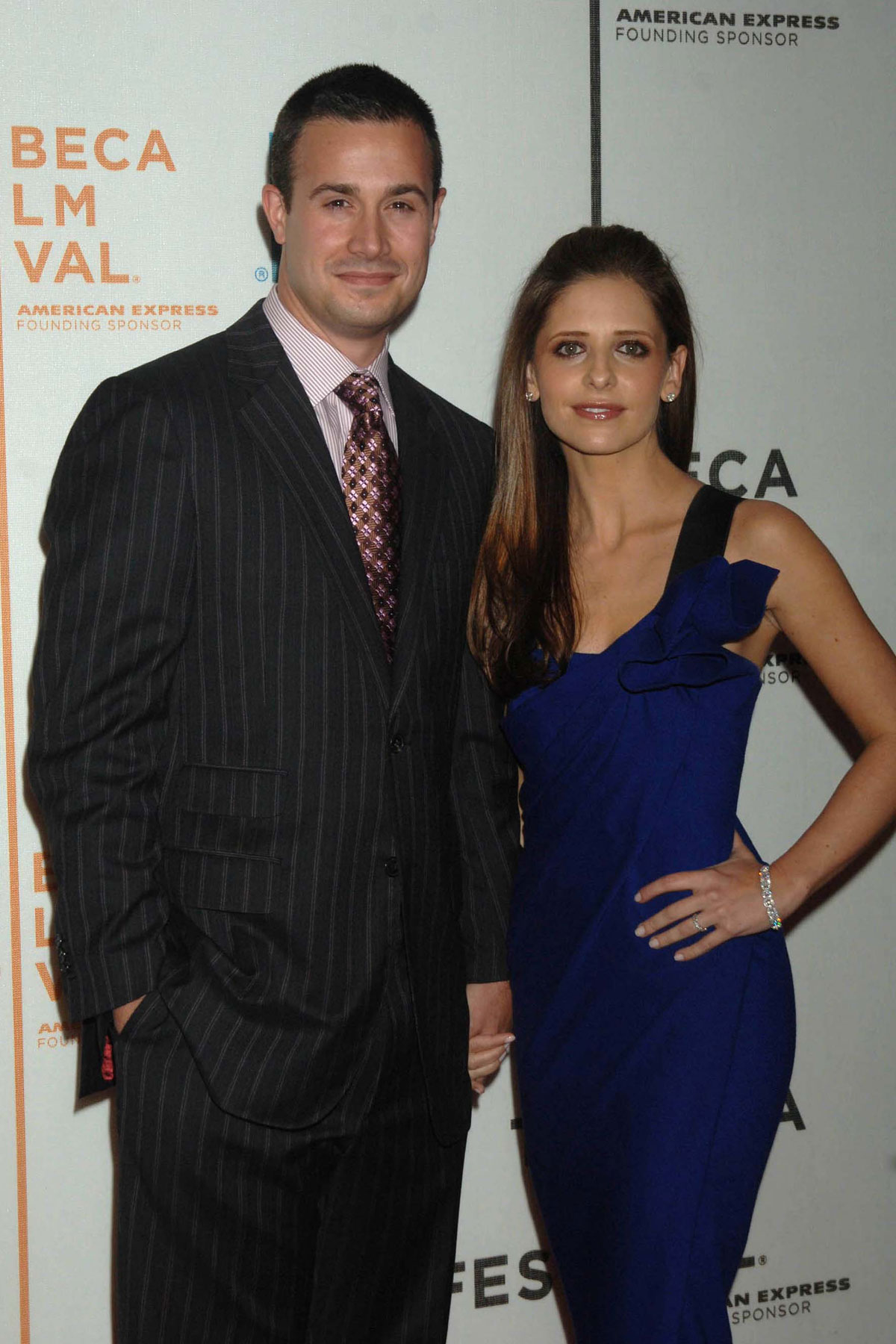 Sarah Michelle Gellar and Freddie Prinze Jr. celebrated their 20th wedding anniversary on September 1. That's a long time by normal people standards and a lifetime by Hollywood standards. The couple met in 1997 while filming I Know What You Did Last Summer, though they were paired with same-hair partners in that movie. They started dating in 2000 and got married two years later. She legally changed her surname to Prinze in 2007 and they have two kids, born in 2009 and 2012.
I remember when my beloved Buffy got married to the cutie from She's All That, but I was young and naive then and of course believed they would be together forever. Howard Stern disagreed and on his radio show he bet Freddie a million dollars they wouldn't last more than five years. But now that it's been 20, the Prinzes want their money, honey.
Sarah Michelle Gellar is celebrating 20 years of marriage to her husband, Freddie Prinze Jr. — and is also waiting on her payday from Howard Stern.

The Scooby Doo actor cheekily reminded her Instagram followers of an interview the US radio host conducted with Freddie around two decades ago.

During the chat, Stern tells the actor, "So, you will marry Sarah Michelle Gellar even though you know that it won't last?"

"Oh, absolutely it will last!" Freddie responds.

In the back and forth, Howard adds, "it's not gonna work for you," before making his big prediction.

"I wanna make a written bet with you," the DJ says. "In about 10 years, you're gonna hunt me down and go, 'Howard, I owe you money.'"

"We'll do a written bet," Freddie answers, while Howard talks about "a million dollars."

"We'll do it right now," the actor says, while Howard answers, "See, for a million, I'd stay married."

Now, Sarah is coming to collect her money — as the couple has surpassed the Sirius XM host's expectations by many, many years.

The actor reposted screenshots from Freddie and Howard's interview on her Instagram Story and tagged the radio host, writing "What do you think?!?"

In an additional story with screenshots of the talk, she added, "I think you owe us."

Freddie reposted the stories on his own Instagram, writing, "She will not forget" with two laughing face emojis.
[From Huffington Post via Dlisted]
A very stupid bet, but probably par for the course with Howard. Sarah reposted a couple of stills from the interview to her Instagram story and Howard is emphasizing that Freddie will feel like a different man at 35 and Freddie replies that Sarah will be a different woman too and that's fine. Freddie reposted that Sarah will never forget, but personally I think he should have said to Howard: "Was I a bet? Was I a f-ing bet?!" A missed opportunity for a She's All That callback if I ever saw one. Anyway, I'm pleased, but not surprised that they've lasted this long. They both work, but neither of their careers is lighting the world on fire (though I wish she was in more). And while they're not and never have been perfectly equal careerwise, there isn't the sort of dramatic imbalance there that causes other celebrity couples to split. They're clearly well-matched and in it for the long haul. I've always thought they're cute together and still do.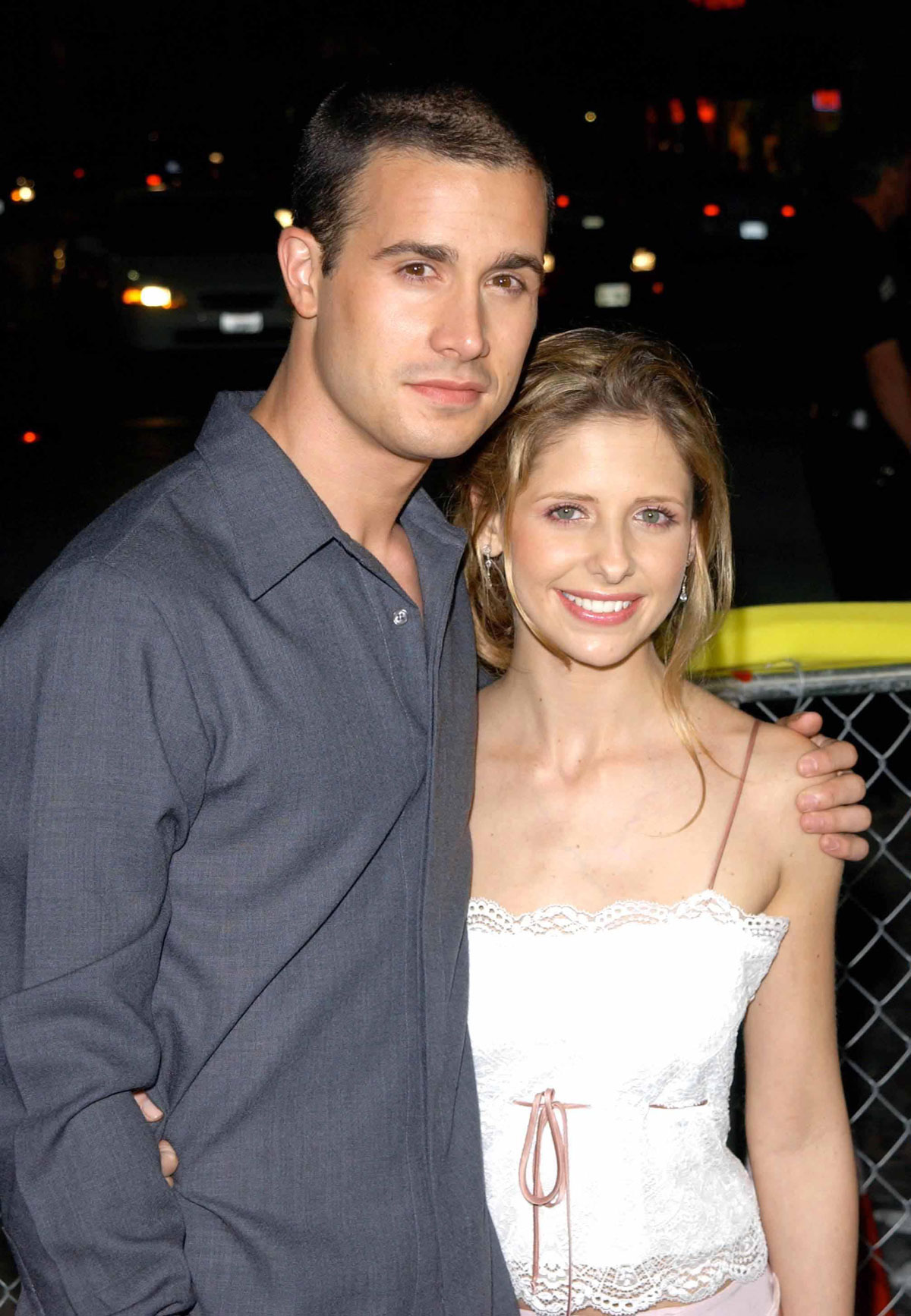 photos credit: Avalon.red and via Instagram