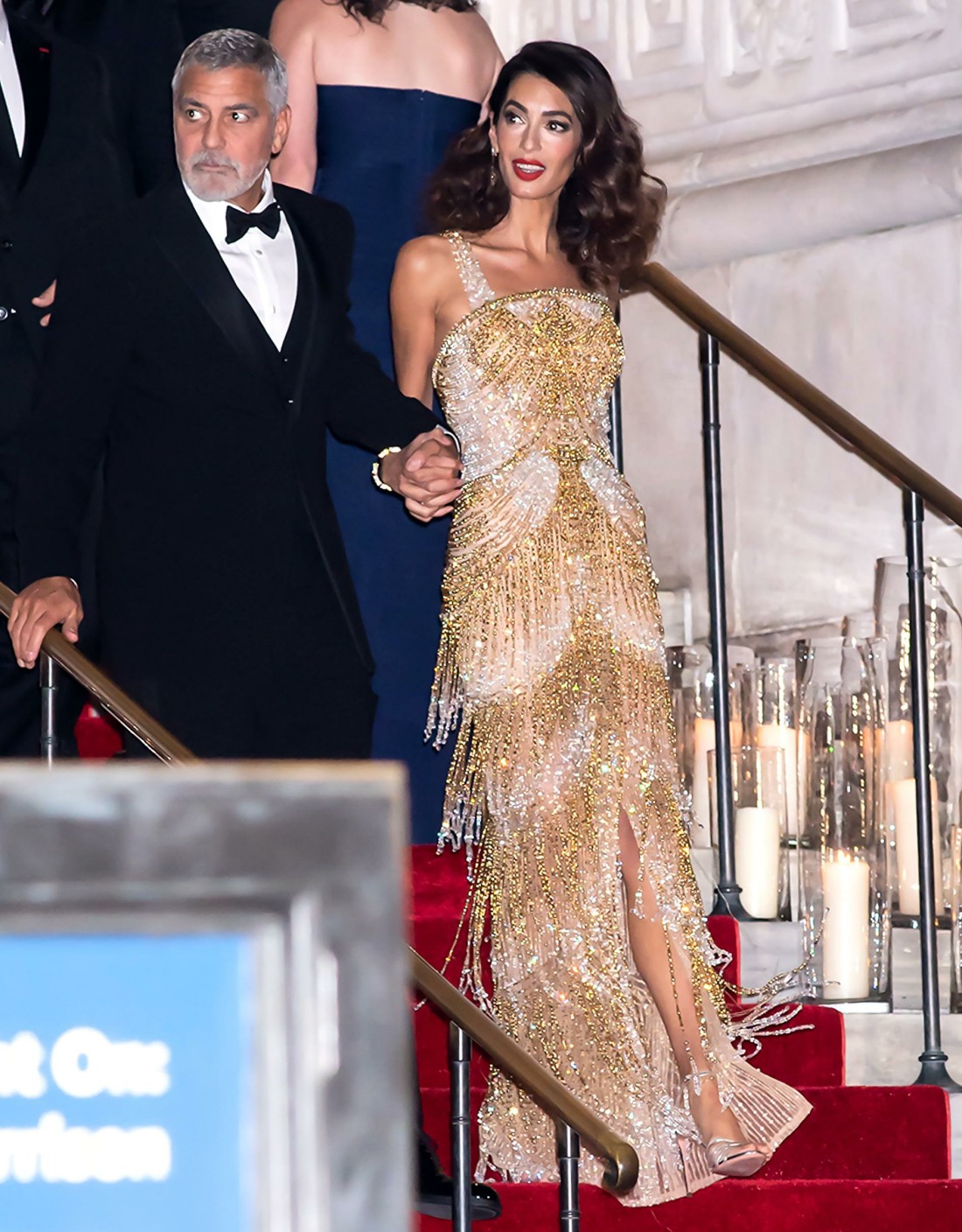 George and Amal Clooney started the Clooney Foundation For Justice years ago, after they got married. They have intersecting humanitarian and free-press interests, and their foundation is an extension of that. Last night in NYC, their foundation hosted their inaugural Albie Awards. The awards were given to "those who devote their lives to justice." All of George's big cool friends came out, like Julia Roberts, Meryl Streep, John Oliver, Dua Lipa, Bruce Springsteen, Cindy Crawford, Rande Gerber, Julianna Marguilies, and Lori Harvey. You can read more about the awards here.
For the big night, Amal Clooney wore a retro-style (but new) Versace gown. Very "flapper." I think Amal kind of has a drag-queen default style, and I'm not saying that as an insult. Her style is rather costume-y, verging on camp at times. More Cher/Bob Mackie, right? I've grown to appreciate that about her – she has the prim, conservative suits for legal work, but when she's not at work, she lets her inner drag queen out. I'm just saying, she sort of looks like she's going to a 1920s costume ball. I'm also extremely jealous that Amal's hair "takes" curls so well.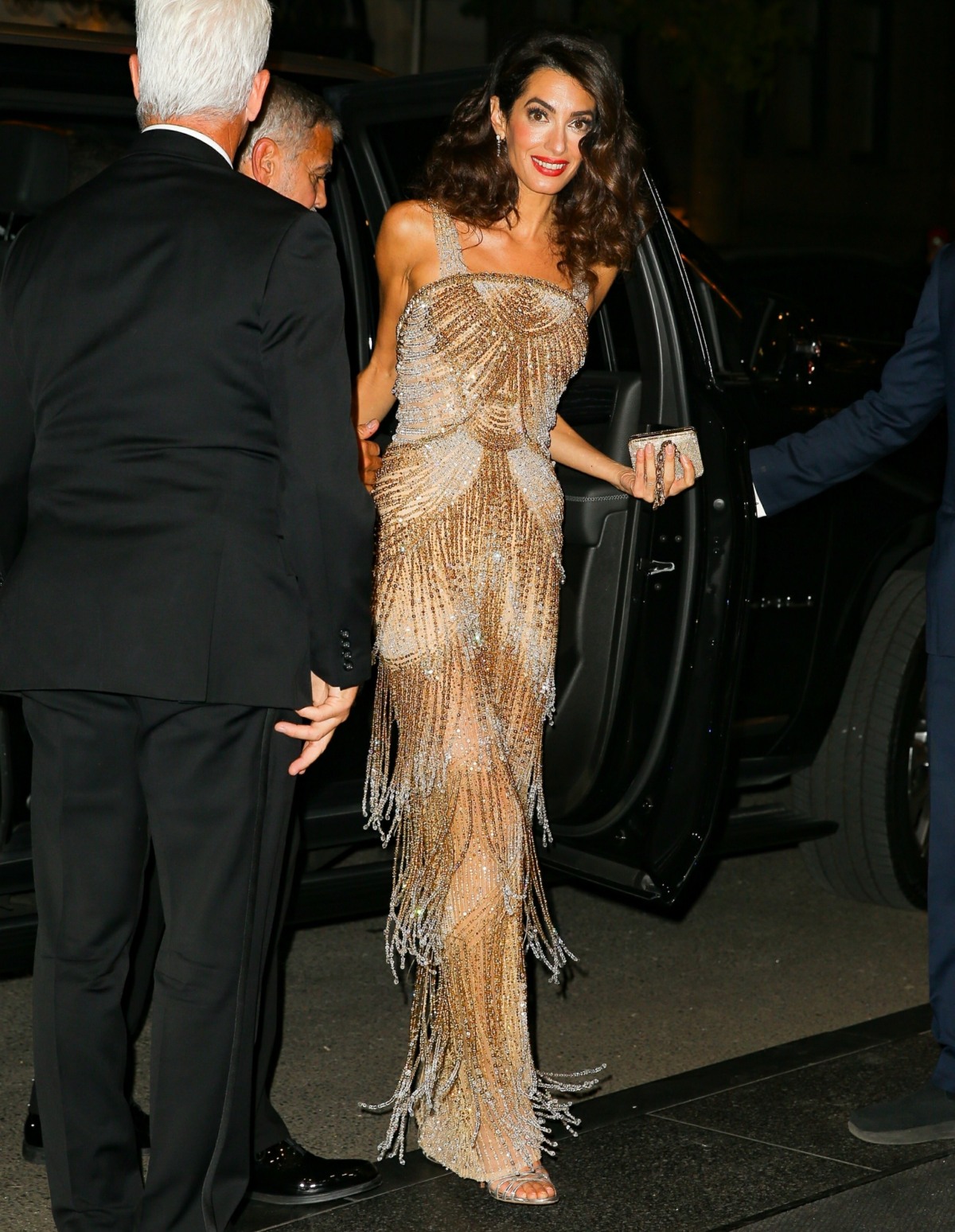 More photos from the event – very few people actually posed outside, but there were some decent fashion shots. I don't know what the hell Julia was wearing. It cracks me up that Lori Harvey scored an invite. Cindy looks great.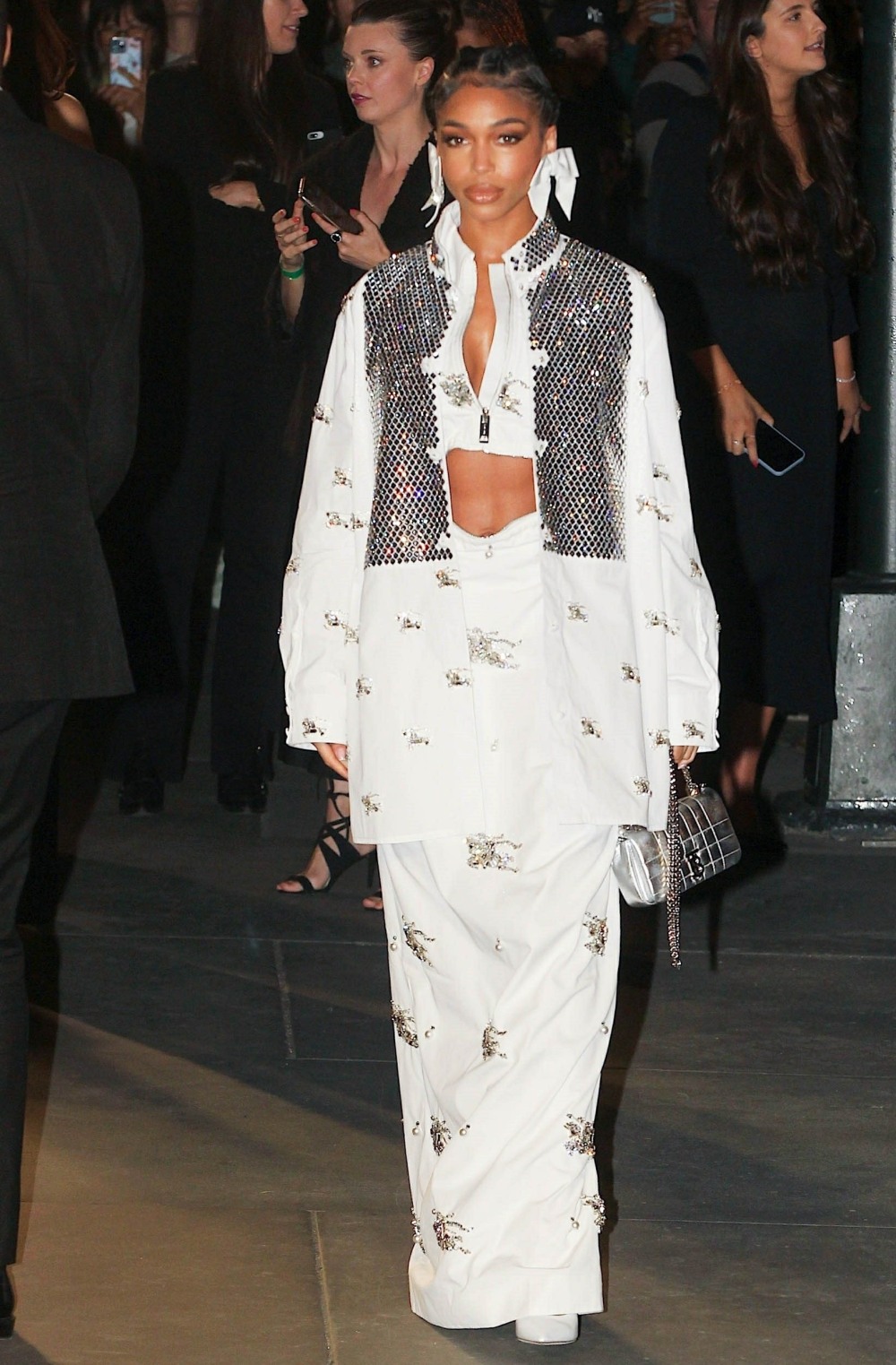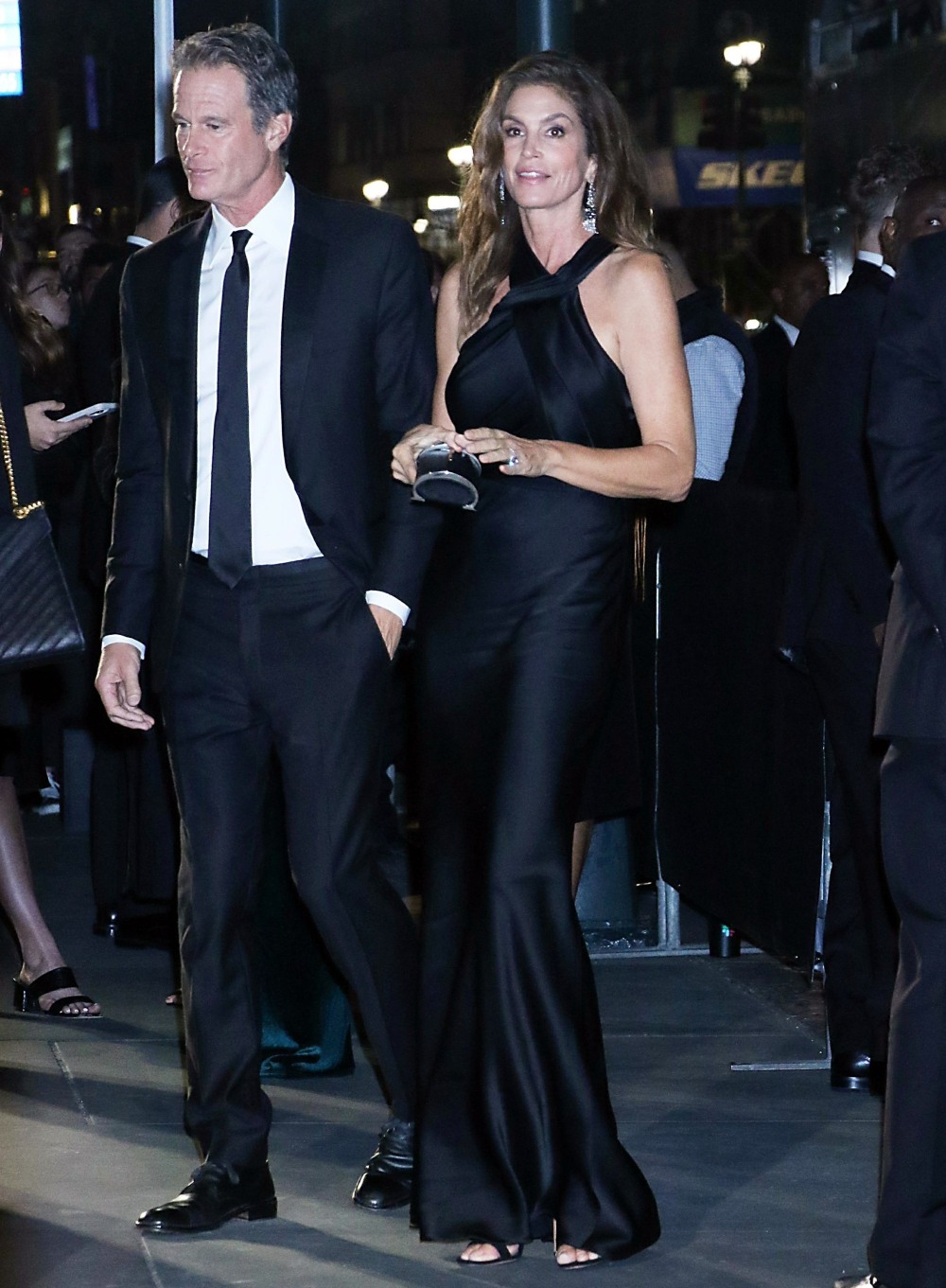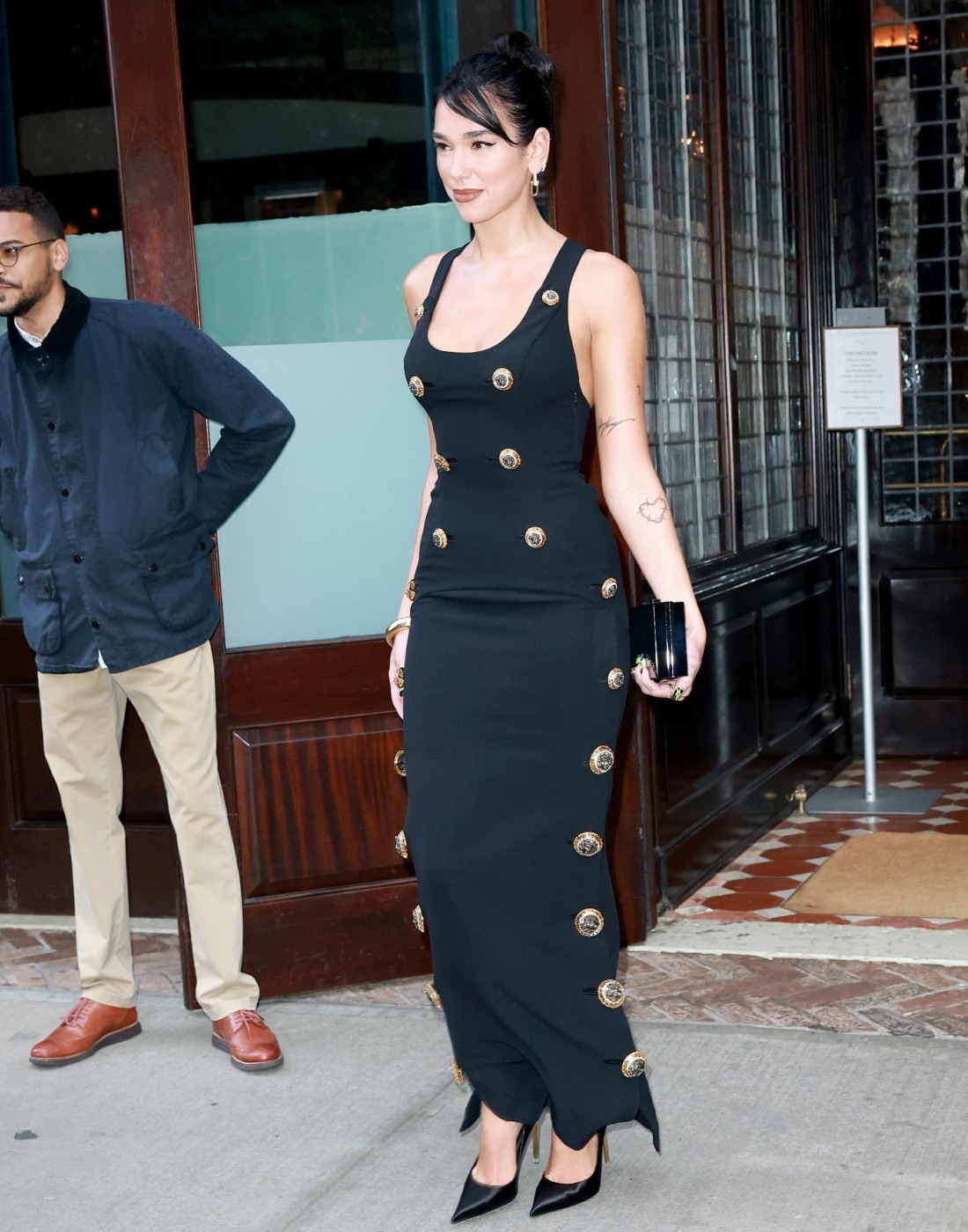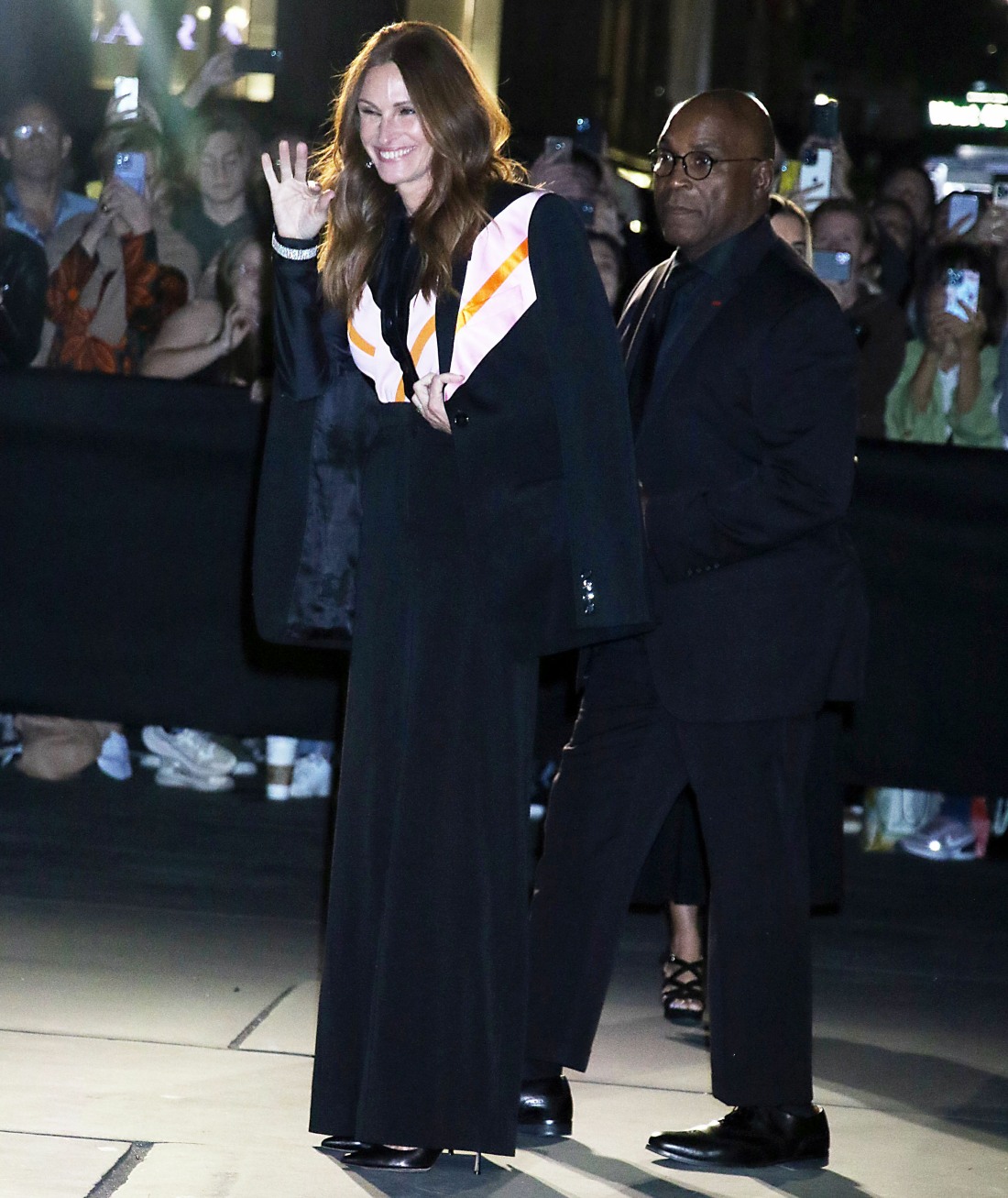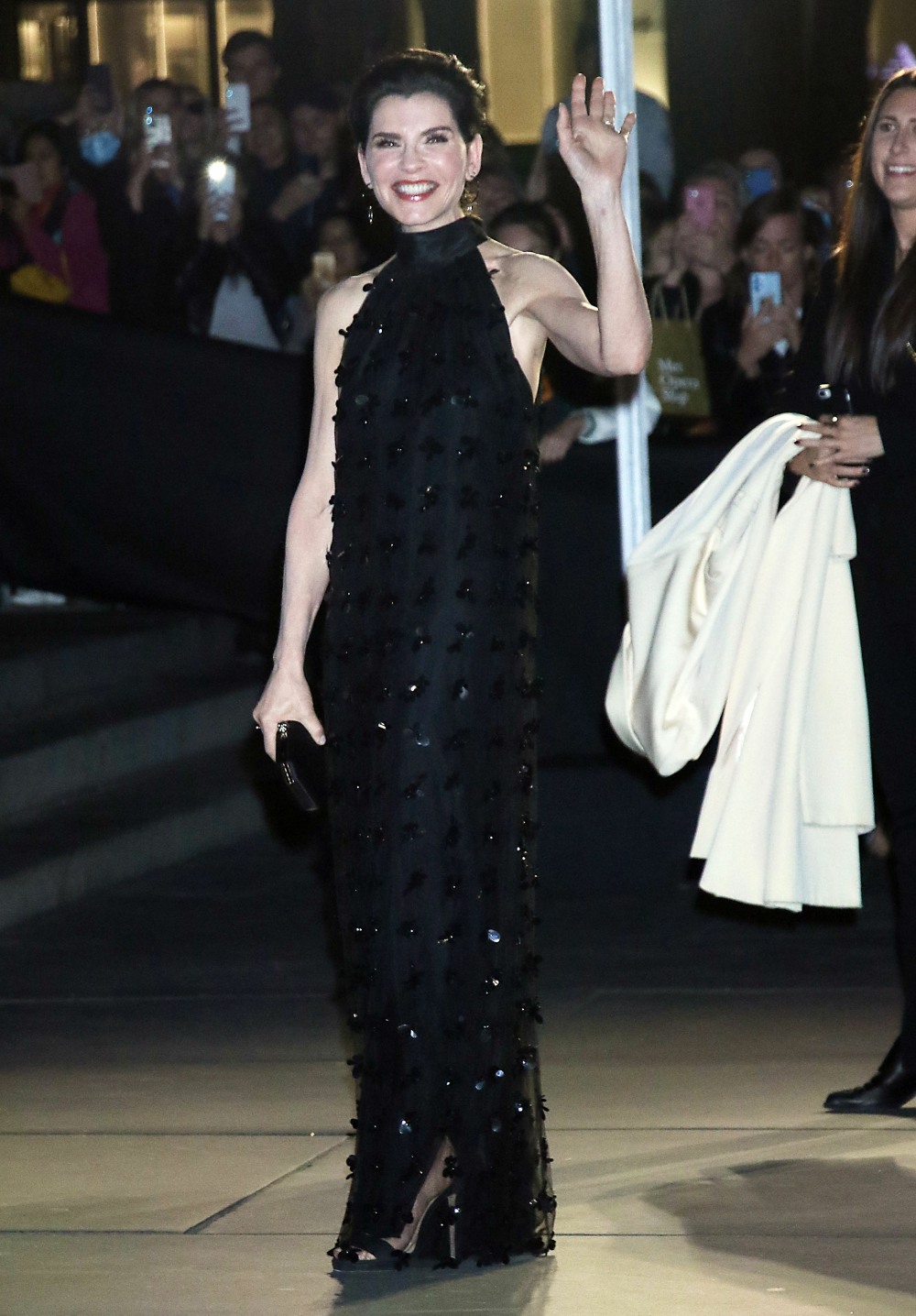 Photos courtesy of Backgrid, Cover Images.