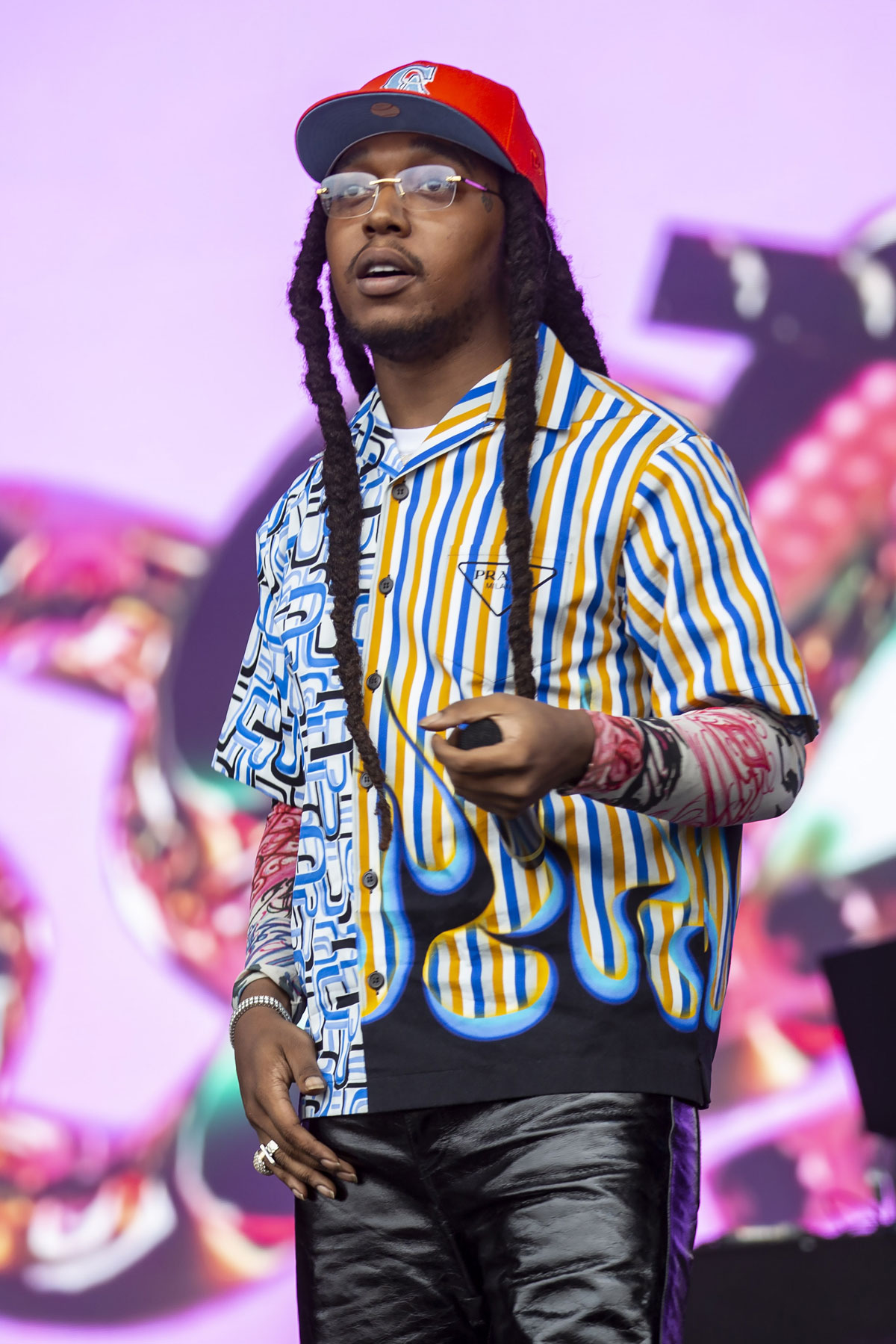 In incredibly shocking and tragic news, Takeoff, one of the three members of Migos, was shot and killed very early yesterday morning. Takeoff, whose given name was Kirshnik Ball, was just 28-years-old. He and his uncle/fellow Migos member Quavo had attended a private party at a pool hall and bowling alley in downtown Houston. There was some sort of disagreement and shots were fired. Takeoff was shot in the head and died at the scene before help arrived.
The rapper known as Takeoff, a subtle vocal technician and one-third of the chart-topping group Migos, whose singsong flow helped define Atlanta's ever-evolving, influential rap sound, was shot and killed overnight outside a Houston bowling alley, the authorities said. He was 28.

Chief Troy Finner of the Houston Police Department confirmed the rapper's death at a news conference on Tuesday afternoon. A 24-year-old woman and a 23-year-old man were taken to local hospitals with non-life-threatening injuries, the police said.

The police said the shooting occurred after a private party had ended at 810 Billiards & Bowling, as a large group of about 40 people gathered near the front door on the third level. An argument ensued and shots were fired from at least two weapons, they said, leading to many people fleeing.

"We have no reason to believe that he was involved in anything criminal at the time," Chief Finner said of Takeoff.

No suspects have been arrested, the authorities said, and they requested that any witnesses who left the scene come forward with additional information.

"Sometimes the hip-hop community gets a bad name," Chief Finner said. "I'm calling up on everybody — our hip-hop artists in Houston and around the nation — we've got to police ourselves. There are so many talented individuals, men and women, in that community, who again I love and I respect, and we all need to stand together and make sure no one tears down that industry."
This is really awful. Takeoff was so young and what should have just been a normal night out ended in fatal violence. Quavo must be absolutely devastated that his nephew died right in front of him and he couldn't help him. Though Migos seemed over with Offset's solo efforts and lawsuit against their label, Takeoff and Quavo were continuing on as they originally started years ago — as a duo, Unc & Phew. Takeoff had the lowest profile of the Migos guys, which was by design. He was described as quiet and reserved and generally eschewing celebrity. He deserves a lot of the credit for Migos' sound and success. Takeoff was the driving force behind the group, shaped their sound, and his talent drew the attention of music execs in their early days.
It's unclear what exactly led to the shooting, but the police chief said they don't believe Takeoff was involved in anything criminal. Shots were fired from two guns, two other individuals were injured, but the shooter got away and authorities are asking any witnesses with information to come forward. I wonder if the person who filmed and sold it to TMZ knows anything? I'm not going to link to the TMZ or Page Six coverage (suggest reading the NY Times obituary instead) because it includes exploitative, insufficiently blurred photo/video of Takeoff's body on the ground and Quavo leaning over him. I didn't watch the video, but the articles say that Quavo was holding his nephew and calling for help. This is heartbreaking and I hope they find the person that did it.
As an aside, I appreciate what the Houston police chief said about the hip-hop community and not tearing down that industry. A lot of young rappers have died or been killed in the past few years and after the initial rush of reporting, there's often an offensive undercurrent of blame. So I'm glad he said something in his press conference to head that off, although it probably won't help.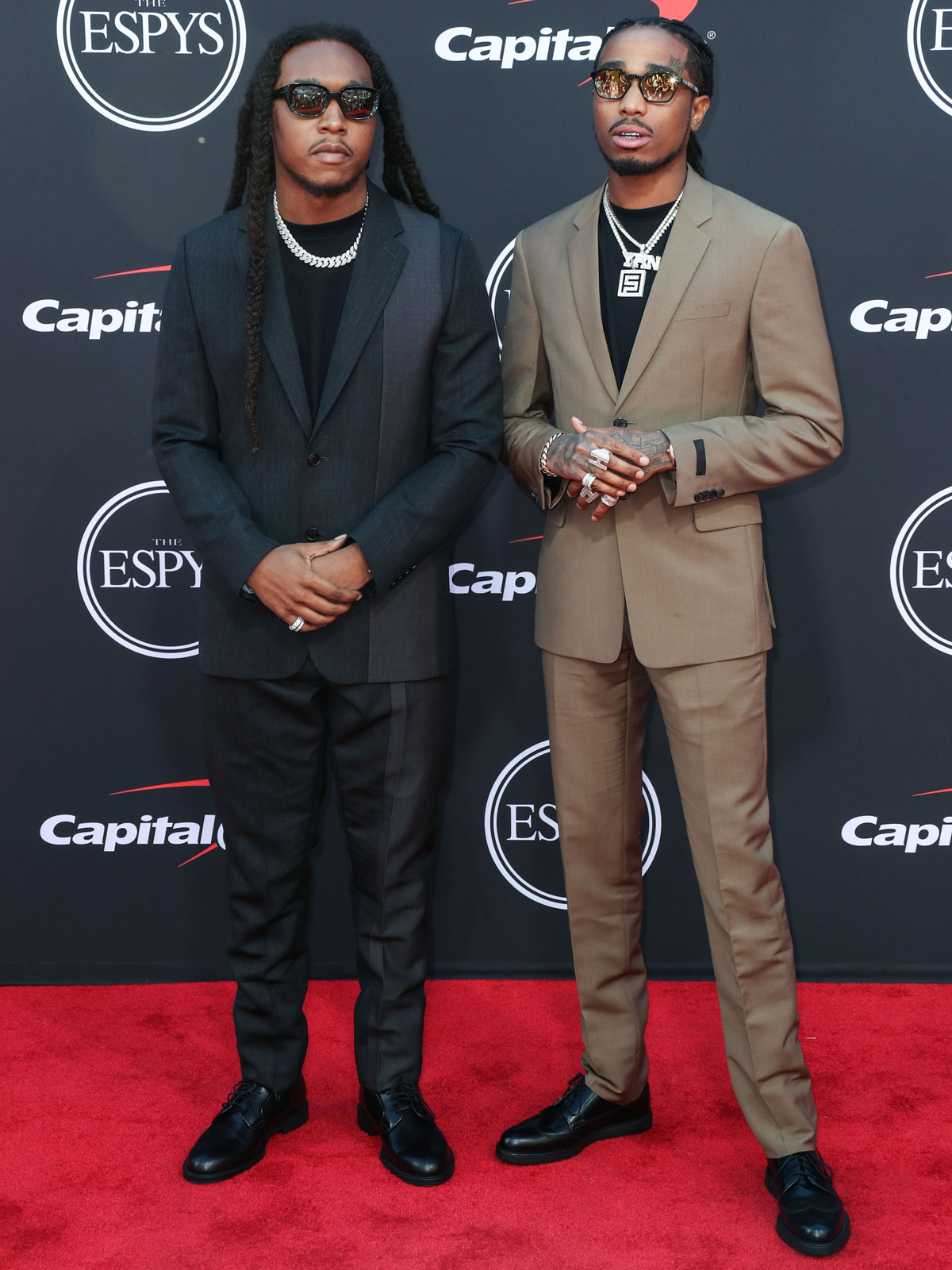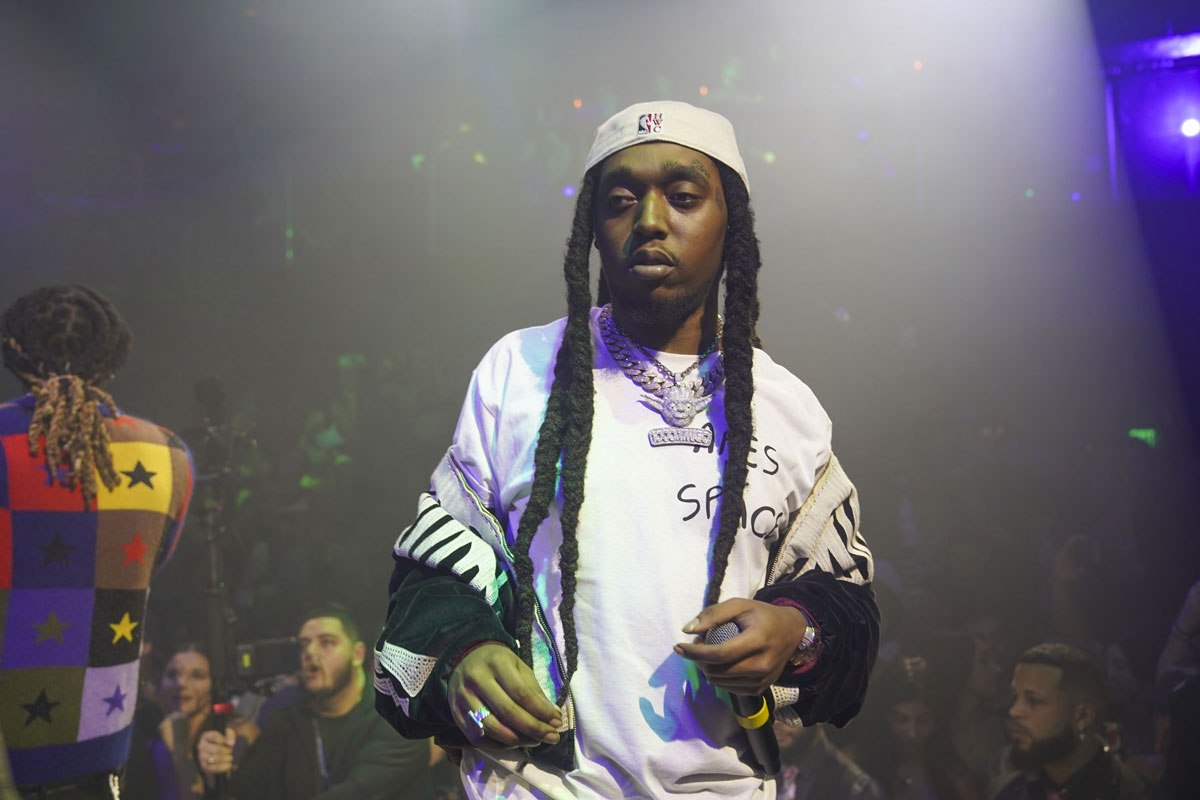 Photos credit: Seth Browarnik/startraksphoto.com, Xavier Collin/Image Press Agency/Image Press Agency/Avalon and Getty