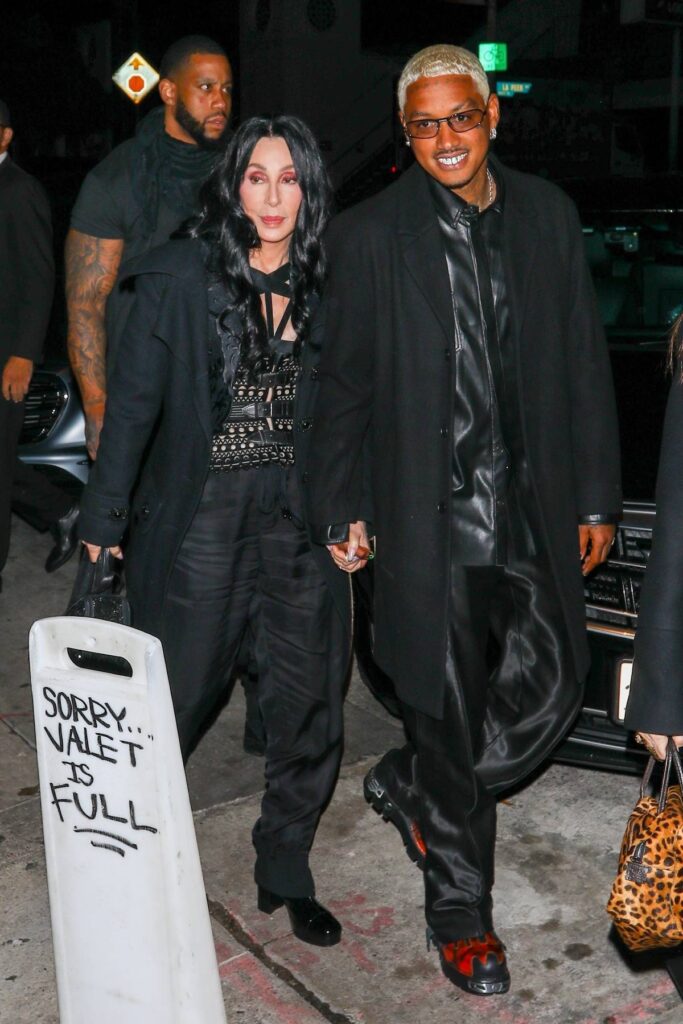 Why is the man in that photo smiling? Because he's rumored to be dating La Cher herself. 36-year-old Alexander "AE" Edwards and Cher were snapped holding hands this past Wednesday on their way to dinner at Craig's in West Hollywood. The third wheel for the evening was Tyga, who is AE's best friend.
Does Cher have a new man in her life? The "Believe" singer, 76, was photographed holding hands with music producer Alexander "AE" Edwards, 36, on a date night at Craig's in West Hollywood on Wednesday night (Nov. 2). The pair wore matching black outfits for the night out. They were joined by Kylie Jenner's ex Tyga, 32, who is best friends with Alexander.
Cher's been feeling herself lately. When's she not, right? But she just got back from Paris Fashion Week where she closed out the Balmain show with Rick Owens. Apparently, she hung out with Tyga while she was there as well. And Hollywood Life said both Tyga and AE swung by Cher's Malibu manse to see the Diva Extraordinaire recently. So does Cher have to babysit Tyga for AE? That seems like a dealbreaker.
I started this post ready to remind you guys that I don't have problems with consensual May-Decembers and to cheer Cher on to get it girl! But then I remembered where I knew AE's name from and decided to refrain from encouraging this folly. Not only is there the Tyga problem I've already touched on, this is the same AE who is father to Amber Rose's three-year-old son Slash. The guy who practically bragged about cheating on Amber with 12 other women.
Alexander previously dated Amber, 39, for three years and they had a son together, 3-year-old Slash Electric Alexander Edwards. They broke up sometime in 2021 after Alexander admitted to cheating on her. "I thought, 'S–t, I got caught.' I got caught before, you know what I'm saying? And she's just had enough, obviously," Alexander said during an Instagram Live in Aug. 2021, after Amber publicly blasted the music producer for being unfaithful to her. "I love her, though. That's my best friend, the mother of my son," Alexander also said, adding, "But…I like women."
Cher's a big girl, she knows what she's doing. She's probably just looking for someone to fool around with for right now, so I don't think she's going to get her heart broken when this tool steps out of line. They might even have some arrangement that allows for others. But it's not a good look. AE doesn't respect women and even if he is good in bed, this is the kind of dirty secret you keep out of the spotlight, not make out with him in public. And you sure as hell shouldn't have to deal with Tyga to get it.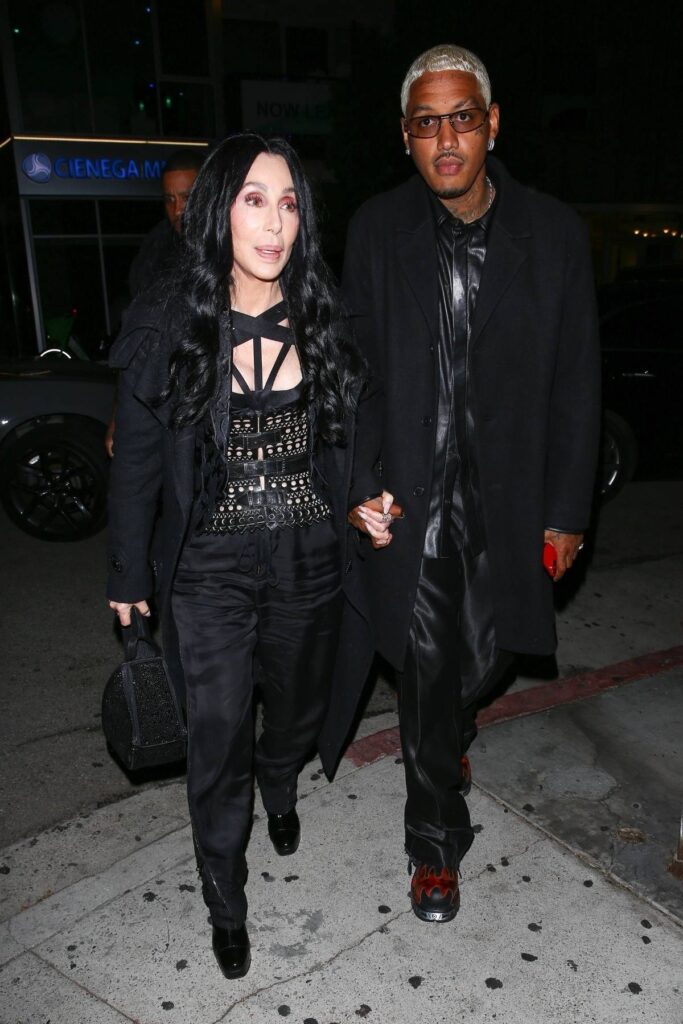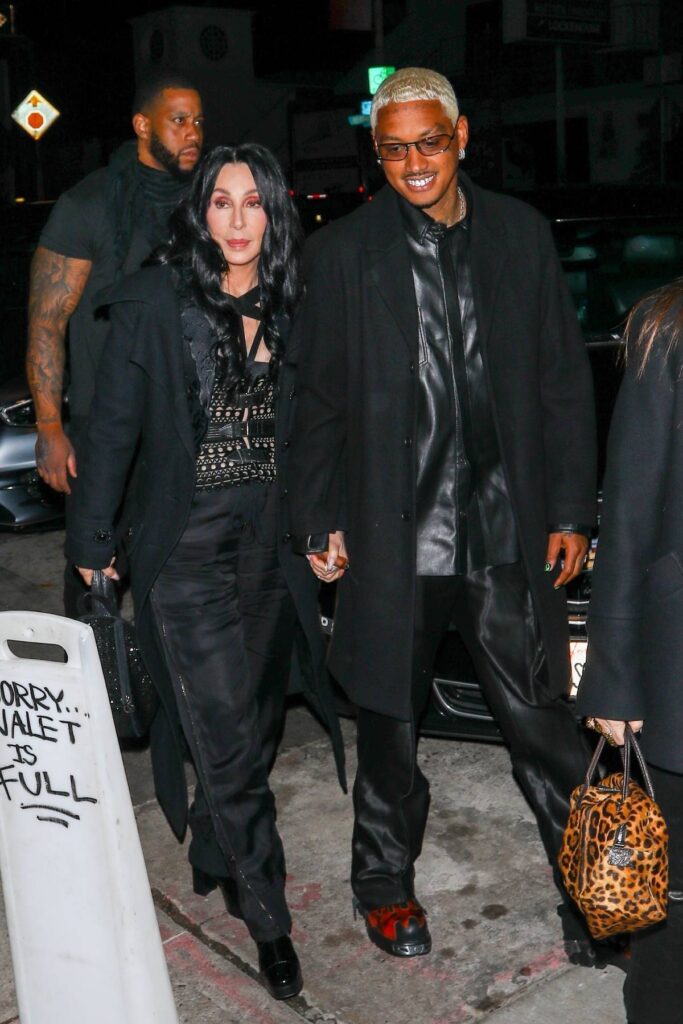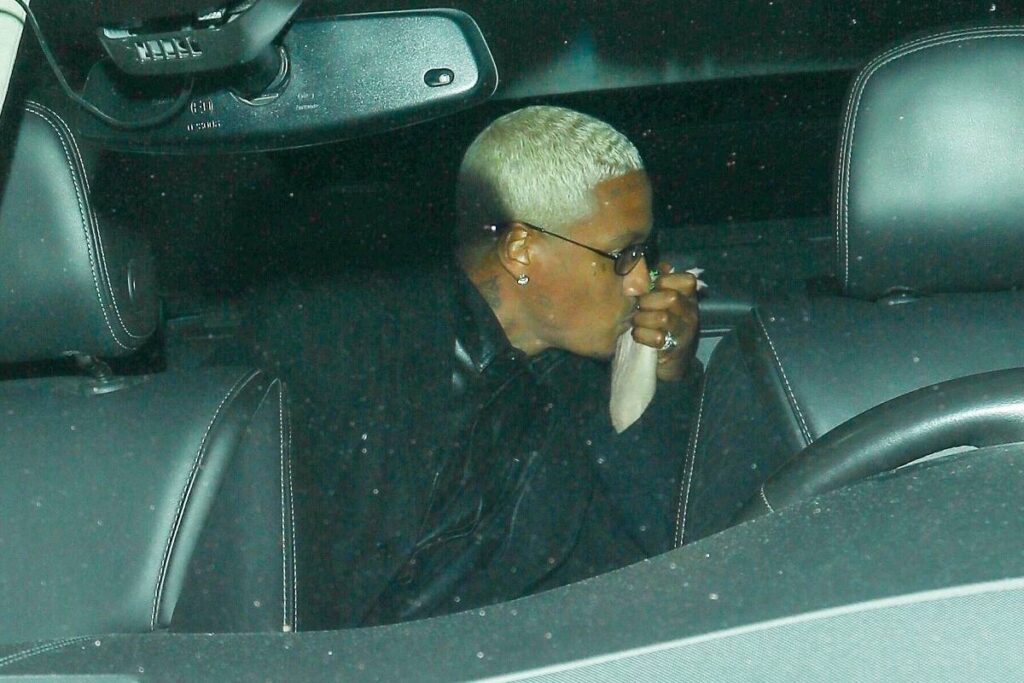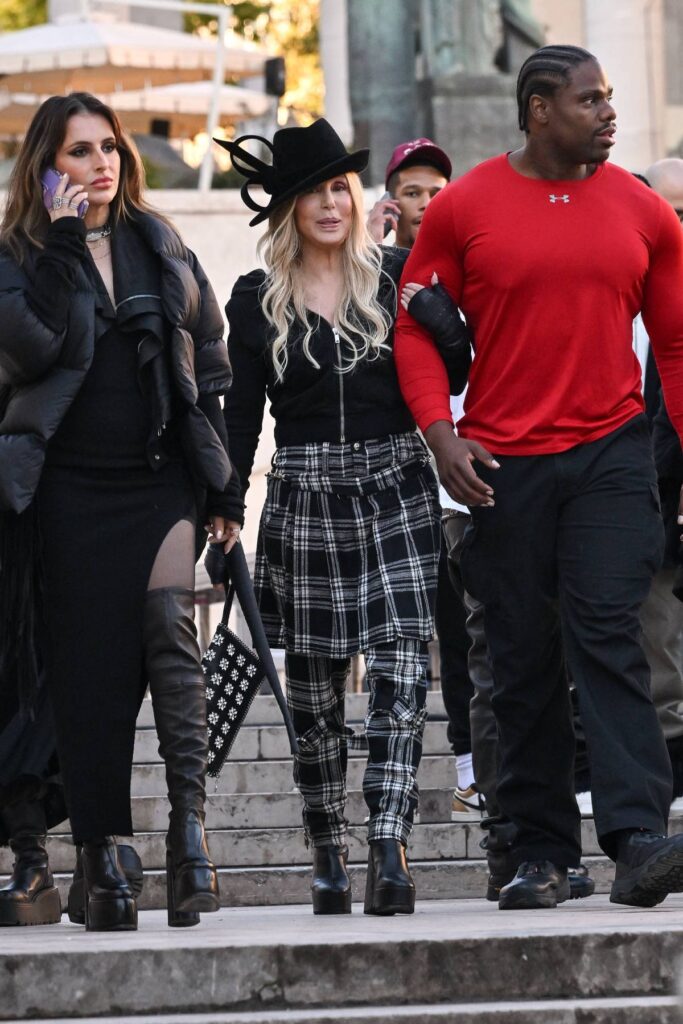 Photo credit: Backgrid and Cover Images