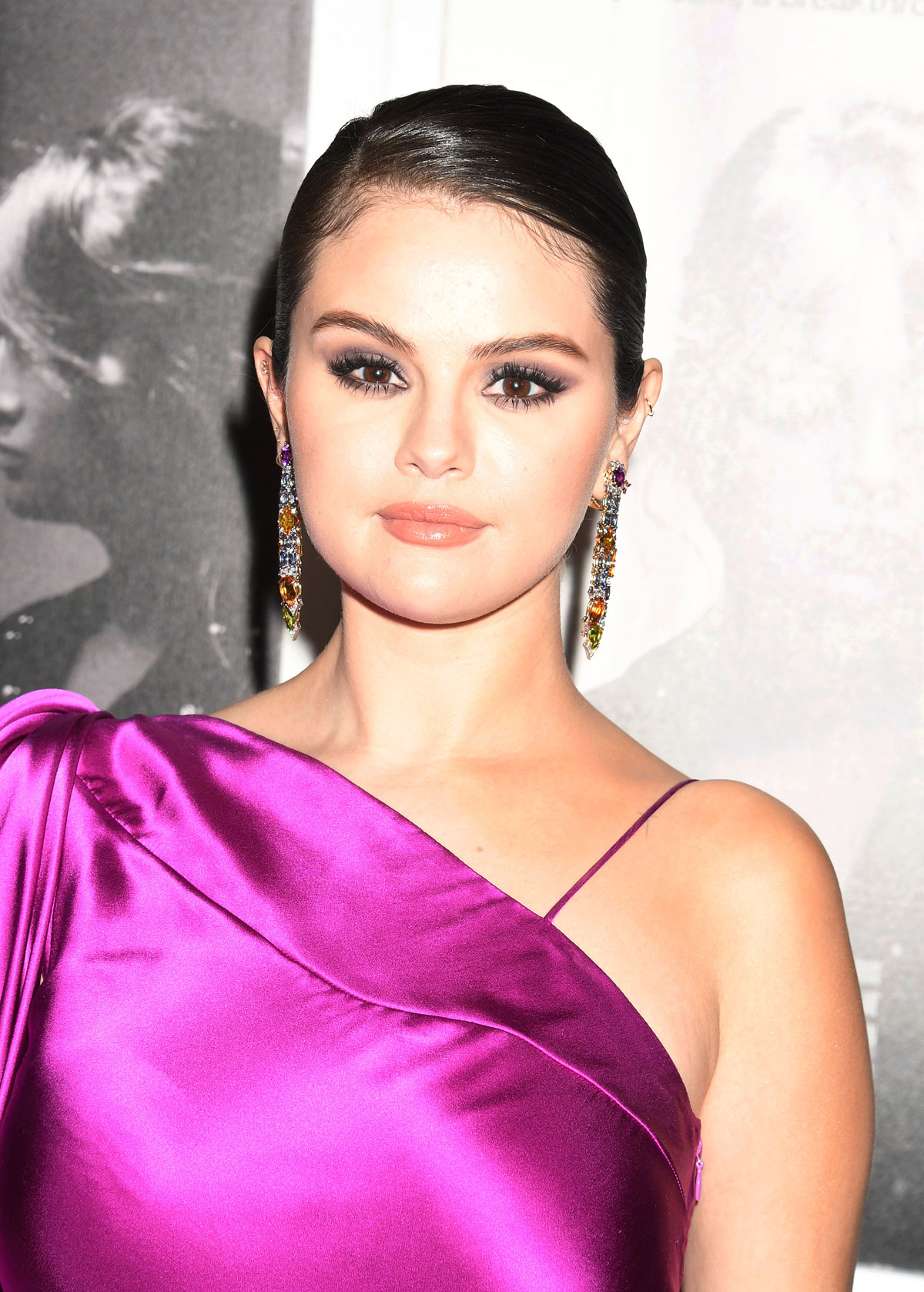 Selena Gomez's documentary, Selena Gomez: My Mind & Me, comes out on Apple TV+ today. Selena attended its premiere at AFI Festival earlier this week. Although Selena has said she won't be watching the documentary, she did do interviews and walk the carpet wearing a lovely purple Rodarte dress and some enviably colorful earrings. Selena spoke to Variety on the red carpet, reflecting a bit on her past experiences and emphasizing that the documentary will honestly and transparently show who she is.
Selena Gomez is preparing to give the world a closer look at her time in the spotlight with her documentary "Selena Gomez: My Mind & Me." The film follows the singer, actress and producer on a six-year journey as she navigates the pressures of fame while facing struggles with lupus, depression and anxiety.

Gomez got candid during the documentary's premiere at AFI Festival Wednesday evening, sharing that she isn't deterred by the idea that the film will open her up to more scrutiny.

"By being fully honest and transparent about what I walked through, there's nothing that they can say that honestly will effect me," Gomez told Variety's Marc Malkin on the red carpet. "I am who I am and everyone's about to see it. That's all I got."

Gomez also shared the difficult feelings she had looking back at footage of her as a child star in the documentary.

"Being able to see that version of myself and watching it back broke my heart, knowing I was ever that girl," Gomez said. "I wish I could hug that version of myself. But I feel like it was important to share it because I did want people to start talking about this."

Finally, Gomez offered a teaser for her fans, saying that new music will be coming "hopefully next year." And a tour? "Maybe! I know. I should, right?"
The documentary covers a six year period; they started filming it when Selena was 24. She'd first approached the filmmaker about a music video and after that was done she wanted to do a concert documentary, which ultimately became broader and more personal. Selena's ups and downs over the past six years have been chronicled in the press: her lupus diagnosis and kidney transplant, her relationships with Justin Bieber and The Weeknd, her bipolar diagnosis, her many career moves, and more. Through it all, there's always been a sense that she's very insulated and protected by her team, as she should be, but it sounds like this documentary is going to be really open and honest and break down a lot of those walls. From what I've read, Selena gave the filmmaker full access and didn't shy away from filming tough and unflattering moments. It seems like Selena is really prepared to share herself honestly with her fans and the world, acknowledging the difficult times and feelings, and moving forward. I'm looking forward to watching the doc this weekend and learning more.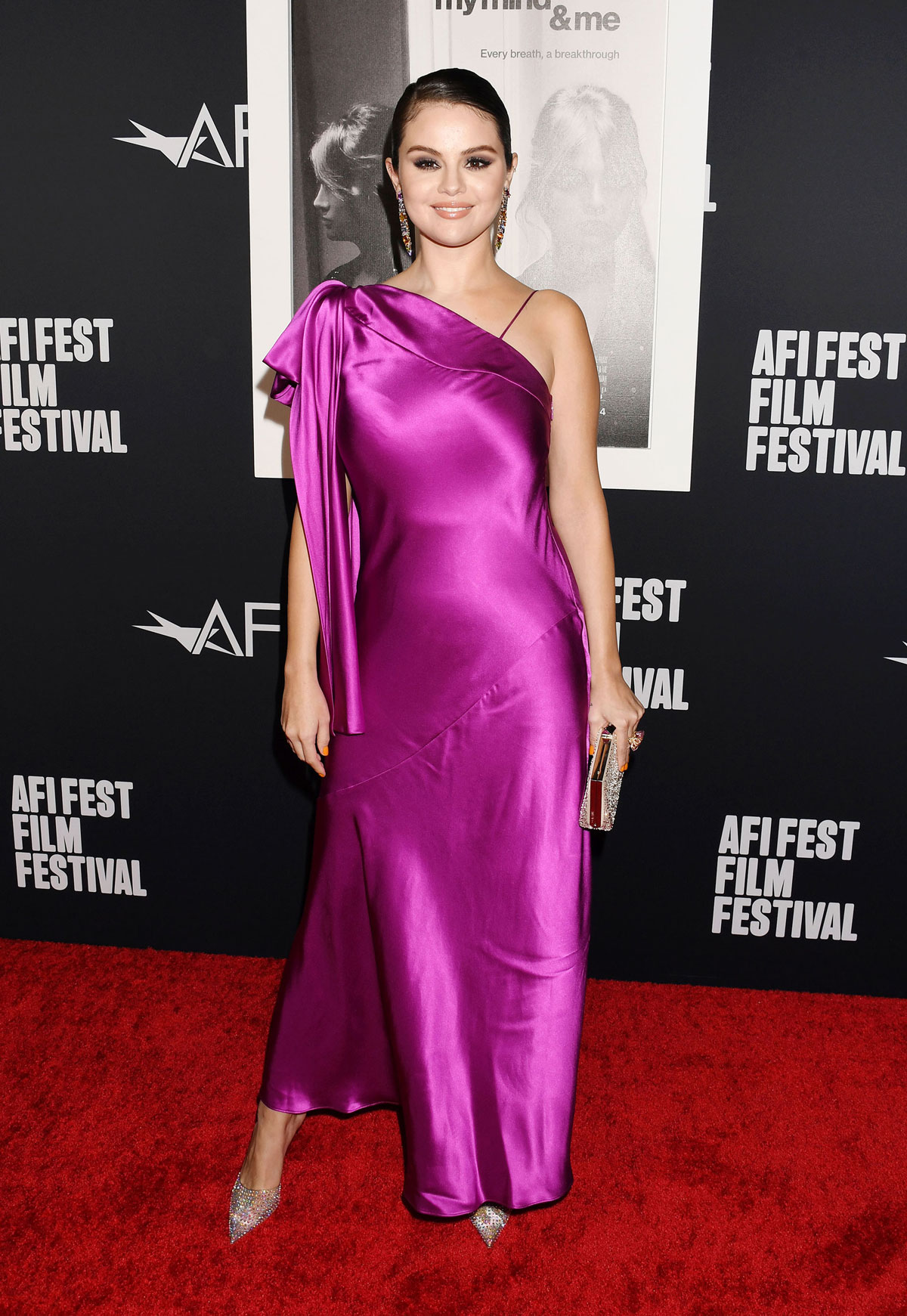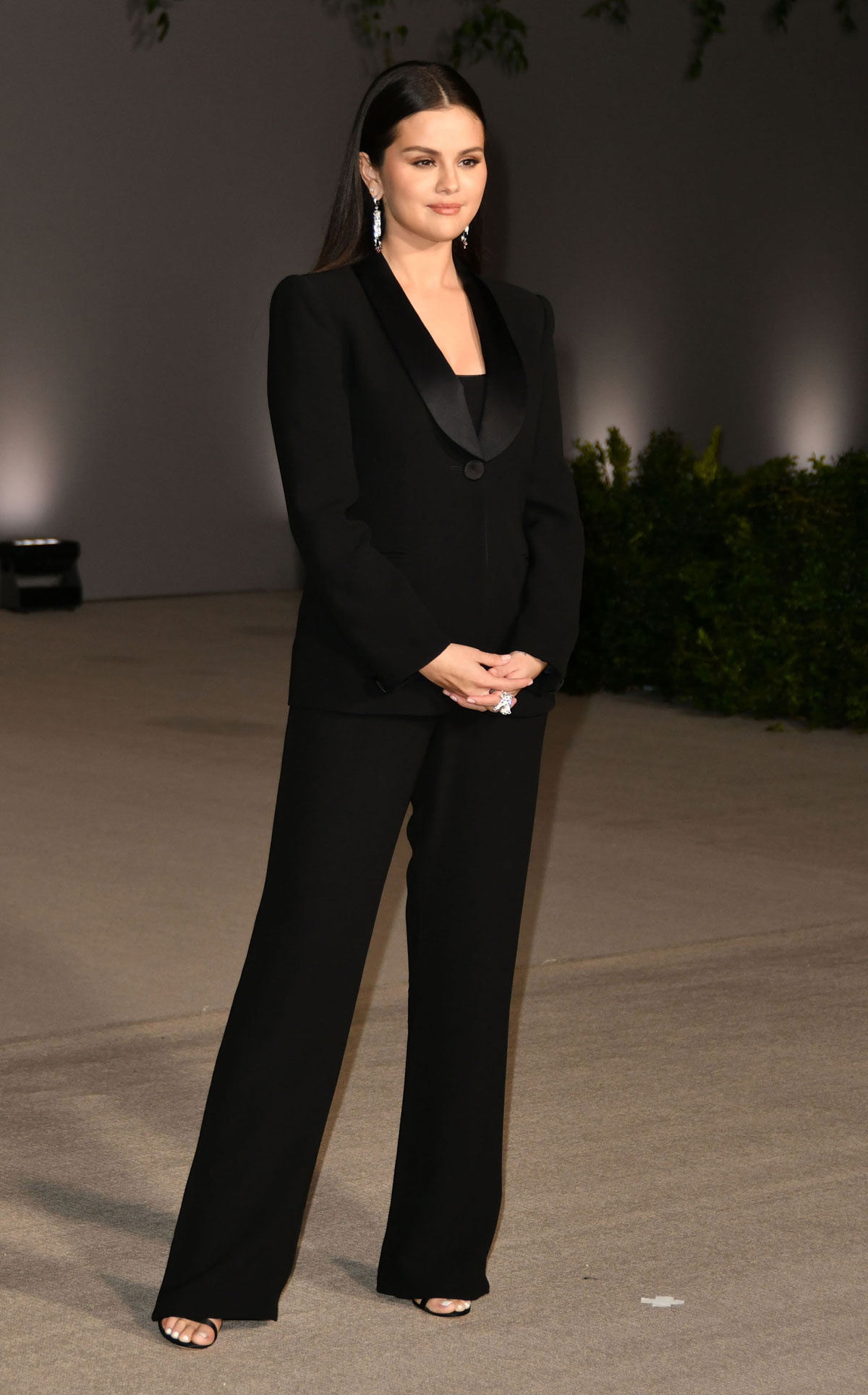 Photos credit: PAPIXS/INSTARimages.com/Cover Images, Jeffrey Mayer/Avalon and Getty Images