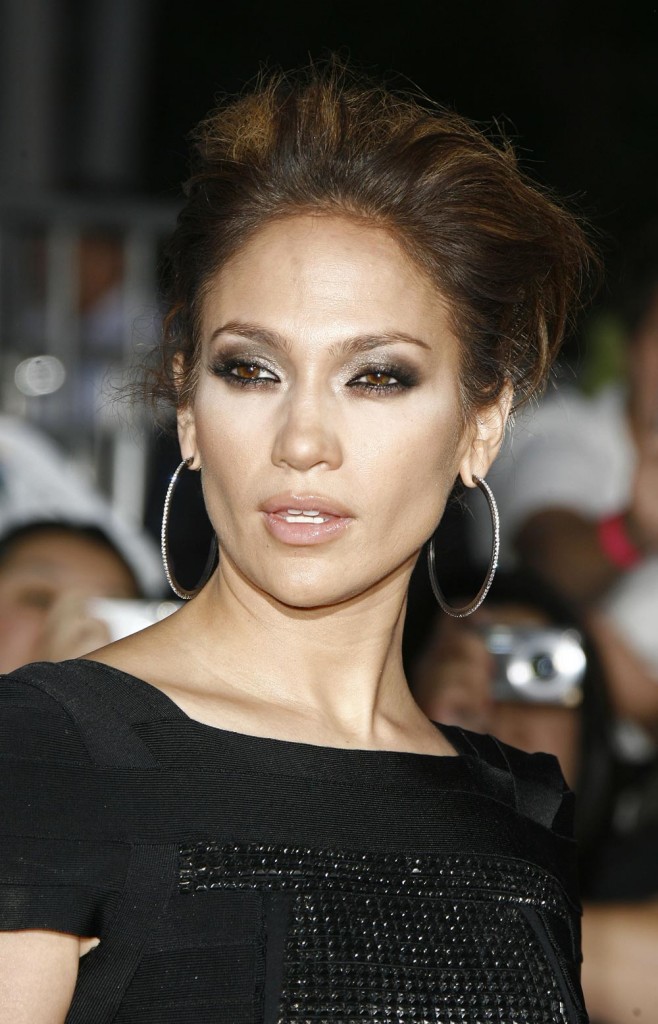 Earlier this week we heard that Jennifer Lopez was working to block a film by her first husband, Ojani Noa, called How I Married Jennifer Lopez: The J.Lo and Ojani Noa Story. Noa says the film is a "parody" and doesn't violate the confidentiality agreement he signed with J.Lo. The confidentiality agreement was a condition of the undisclosed settlement Lopez paid him for unlawful termination from her restaurant Madres in 2002. Two years ago, Lopez blocked a tell-all book from Noa and was awarded $545,000 in damages.
Now Noa is at is again, and he's trying to include sexy home videos he made of J.Lo in the film. The National Enquirer reports that he has 11 hours of home videos, including some of J.Lo naked and getting spanked. It's unclear if there is actual sex on the tape, but given the fact that this guy will go to any lengths to make a buck off of his 1 year marriage ten years ago, I think that if he had a sex tape we would have heard about it. There's a difference between "sex games" and "sex tape," and the examples the Enquirer gives are pretty tame.
A furious Jennifer Lopez is desperately battling her ex-husband to block the release of a shocking private home video that shows her playing sex games and engaged in a nasty fight with her mother.

The ENQUIRER viewed the bombshell 11-hour tape that J.Lo doesn't want anyone to see – and we have all the details.

The tape includes footage of the beauty playing sexy bedroom games with first husband Ojani Noa, 35, a Cuban-born waiter she married 12 years ago.

In one sizzling scene, J.Lo is looking at herself in a bathroom mirror, wearing only a bra and panties – and showing off her famous butt.

Sources say the star is embarrassed by the planned release of the image-shattering tape.

The 40-year-old is the mother of 20-month-old twins with third husband Marc Anthony, 41, and projects a sexy but wholesome image.

But that's not the naughty Jennifer seen on the tape – in skimpy underwear being chased around the bedroom by Noa, who playfully spanks her.

In another eye-popping shot, a clearly immodest J.Lo laughs as the camera catches her climbing onto a motorcycle wearing a short dress and no panties.
[From The National Enquirer]
The print edition of The Enquirer has some more details, including a fight on the tape between Lopez and her mom Guadalupe "after Guadalupe accuses her of breaking a promise to buy her a home." I would love to see Lopez be publicly embarrassed, she really needs to be taken down a peg or two, but this first husband of hers needs to cut it out. There's only so much he can try and pull to cash in a long-over marriage to a celebrity. He needs to hook up with someone new he can exploit to the press for cash. I hear Lilo is single.
Here's Lopez trying to look sexy at the premiere of This is It on 10/27/09. Credit: Juan Rico/Fame Pictures