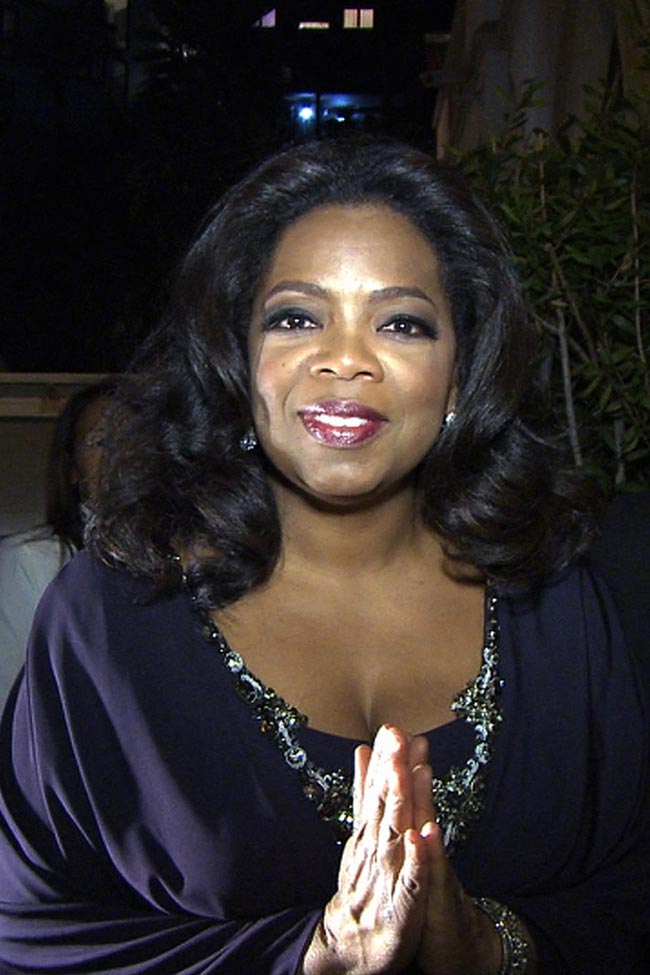 Oprah's syndicated talk show, the highest-rated talk show in US history, is scheduled to contractually end in 2011. She can always of course renew it, but she did tell Larry King in 2007 that she would end the show at that point. She said "There's several things that I really want to do…. I have like four, five years left on my show and when I'm done with that contract, I'm going to be done."
Oprah will launch her cable network, The Oprah Winfrey Network or OWN (because Oprah could own us all), next year. It's a joint venture with The Discovery Channel, and Discovery Channel CEO David Zaslav said in 2008 that Oprah's show would move to their new network in 2011: "The expectation is that after that [her contract expires], her show will go off of ABC in syndication and she will come to OWN." OWN will reportedly reach 70 million homes.
Feared Hollywood blogger Nikki Finch wrote yesterday that this was a certainty, and that Oprah's show would definitely move to her self-named network when the contract was up. She wrote on Deadline Hollywood that insiders assured her that a press release would go out in a few days announcing the move, and that Oprah was preparing to move some of her people to LA from Chicago to prepare over the next six months. Finch also poses the question as to whether Oprah's new venture will be a hit or if her show will flounder on cable. It seems like whatever Oprah touches turns to self-help gold, but it's hard to tell.
Winfrey's production company, Harpo, says that no decision has yet been made about the move. "She has not made a decision yet. As she has previously stated, she'll be making an announcement before the end of the year." CBS is also surprised to hear this news, and their CEO said "we love Oprah and if she wants to continue her show then we want to continue to be in business with her."
Would you watch Oprah wherever she went or would you quickly forget about her? I'm not a fan, but I do catch the show when she has celebrities on.
Here's Oprah at the after party for Precious at the Chateau Marmont on 11/1/09. Credit: Josephine Santos, PacificCoastNews.com