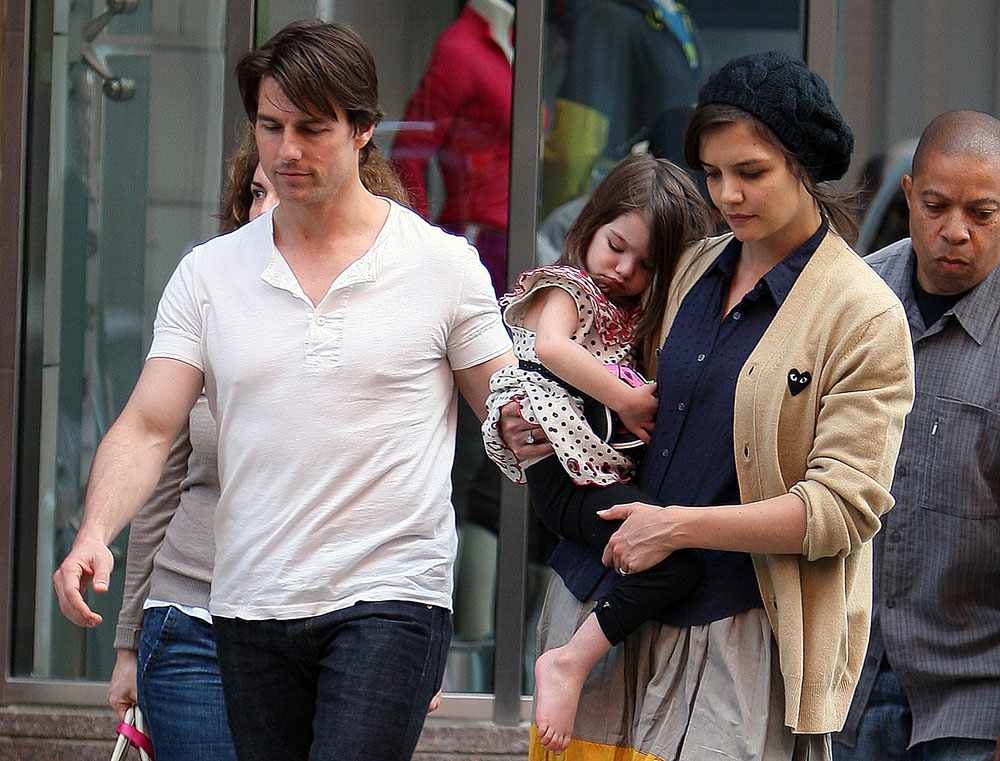 Tom Cruise's former Scientology auditor, Mark Rathbun, has a blog where he details his experiences in the cult. In August, Rathburn explained that in 2001 he was "personally assigned [by leader Miscavige] as Inspector General RTC – the second highest ecclessiastical position in the religion – to coordinate Tom's divorce from Nicole and to serve as his auditor." Rathbun also gave a scathing account of abuse meted out on high-ranking Scientology officials from leader David Miscavige, who regularly beat staff with witnesses present as a means of intimidation and control. Rathbun's account of a closed, abusive system in which members feared for their safety is consistent with other Scientology defectors, including Jason Beghe and Marc Headley, the author of a new book about Scientology. Other former Scientologists were also willing to come forward and were quoted on the record in a series of exposes on the cult, published this summer in the St. Petersburg Times.
Now Rathbun is saying that Scientology head David Miscavige once threatened top officials with a beating by Tom Cruise if they didn't obey his orders – and beat up their own underlings. It all sounds so barbaric and like something you would imagine mobsters doing, not an organization that calls themselves a church and tries to tout their "human rights" record:
Did Tom Cruise offer to personally "beat the living [bleep]" out of disobedient Scientologists?

Cruise's lawyer and church spokesmen vigorously dispute the claim, but a former high-ranking Scientologist official says he "documented" that church leader David Miscavige once asserted that Cruise would lend his "Top Gun" muscle to do just that.

Marty Rathbun, once one of Miscavige's most trusted lieutenants, tells us he has a witness who can corroborate his account of a bloody beating at the church's 500-acre compound in Hemet, Calif. Furthermore, he's brought it to the attention of Cruise's attorney, Bert Fields.

On the day before the actor's visit a couple of years ago, the compound's managers took part in "the Tom Cruise arrival preparation drill," which required "orchestrating every action they perform … in the presence of Cruise," Rathbun recently wrote Fields.

But Miscavige wasn't happy when he addressed 80 to 100 managers at a prisonlike facility, known as "The Hole," where three insubordinate
officials — Marc Yager, Guillaume Leserve and Ray Mithoff — were "incarcerated," according to Rathbun.

"Miscavige berated [the managers] for being far too light in their demands for confessions" from the three, Rathbun alleges in his letter, "because they refused to beat [them] … to pulps. Miscavige said that Tom … had vowed to come to the Hole and personally 'beat the living [bleep]' out of Yager, Leserve and Mithoff if the managers failed to do so themselves.

"In response, the mob rushed at the three targeted gentlemen," Rathbun claimed. "Fists flew and feet kicked into the three. They continued to pound until … each had two black eyes."

Church spokesman Tommy Davis tells us that Yager, Leserve and Mithoff have all provided sworn affidavits stating they were not assaulted, and that numerous witnesses have also testified that Miscavige never invoked Cruise's name.

Davis calls Rathbun "an admitted liar" and says he was fired because, on numerous occasions, he assaulted fellow church members. Rathbun argues that, at the time, he was following orders, adding: "I've confessed my sins." Rathbun says he relayed the alleged beating incident to Fields, in the hope that Cruise would recognize the church's "human rights abuses."
[From The NY Daily News]
I believe that this happened and that Cruise either said he would help give a beat-down, or that Miscavige just claimed he did. Cruise is high up in Scientology, and it's likely he's on board with this culture of fear and abuse that Miscavige helped create. It's worth noting that Rathbun is not claiming in this account that Cruise beat up anyone, just that it was threatened. In the past, Rathburn wrote that he'd worked with people abused by Cruise, but he didn't say what kind of abuse that entailed. "I have also counseled people who were abused by Tom personally – in matters that eerily resemble the behavior of Miscavige."
It's been a hard few weeks for the Scientology cult. Director Paul Haggis resigned as a member in October with a letter to the head of Celebrity Scientology Centew citing the articles in the St. Petersburg Times and speaking out against the Church's stance on Prop 8. They were also recently convicted of fraud in France and fined $900,000.
Tom, Katie and Suri are shown out in Boston on 10/4/09. Credit: WENN.com