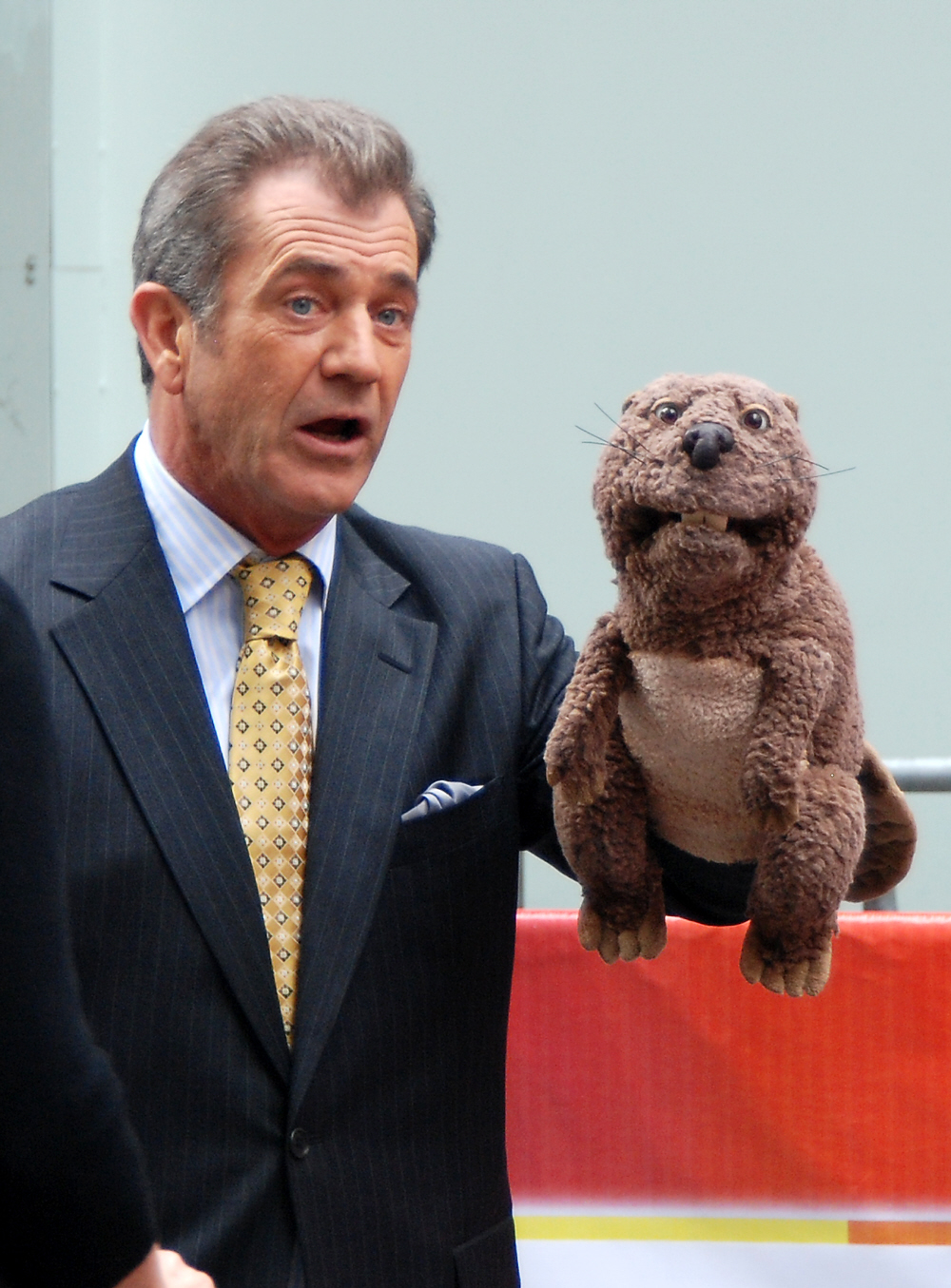 Before Oksana Grigorieva gave birth two Fridays ago, she gave a pretty delusional interview to Glamour Magazine UK. I suspect that Oksana gave the interview as part of her promotion for her cat-screeching album, but of course the only questions anyone ever asks her about are regarding Mel Gibson and their relationship. In this go-around, Oksana basically says that Sugart-ts Gibson won't cheat on her because he's a "faithful and solid" man. Seriously! Because you know you can trust a man that you slept with when he was married, someone "solid" with a spectacular alcohol-related arrest that made international headlines.
Oksana Grigorieva is confident he will never cheat on her. Oksana – who gave birth to the couple's first child, a daughter Lucia, last week – knows her beau is a sex symbol to many women but says he isn't interested in that. She said: "If he wanted to go down that road he probably would have done so by now, and I think he is a very solid and faithful person." Oksana – who has a 12-year-old son Alexander from her relationship with actor Timothy Dalton – says she was attracted to the 53-year-old star mainly because of his sense of humor.

She added to Britain's Glamour magazine: "I thought he was wonderful – and, of course, extremely handsome. Also so versatile as an actor and a very talented director. But what I really liked was how funny he could be. "His a big kid himself, really – a real practical joker. We laugh so much." Mel already has seven children with his estranged wife Robyn, who he split from in 2006 but divorce proceedings weren't started until earlier this year.
[From Glamour UK via Sassy Qarla]
Yeah, he's a "big kid" and a "practical joker". Is that code for drunken anti-Semitic shenanigans? In other code-breaking news, I think Oksana is describing Mel as "solid and faithful" because she knows he'll look horrible if he dumps her, so she's invested in them being together, right?
In the past, Oksana has ventured into these kinds of delusions before. In a CNN interview over the summer, Oksana said that she wasn't planning on meeting Mel "specifically….Life happens. There was a working relationship for a long time. I thought he was happily married until I was reassured otherwise. And then it happened. How can I be judged for falling in love? We live in the same city. I don't control who I meet. I meet many people in art and music and film, but love is inexplicable." Could it be that Oksana is really a romantic? Or is this all just the cold calculations of a golddigger?
UPDATE: Oksana gave a post-baby interview to Hello! Magazine and People Magazine has some excerpts. Oksana confirms that Mel is a "hands on" dad who changes diapers, saying "He has been very doting and nurturing." People now claims that baby Lucia was one month premature: "The real surprise, Grigorieva, 39, says, it that baby Lucia Anne – named after her and Gibson's grandmothers – arrived a month early, forcing Gibson, 53, to jet back to L.A. from his New York movie set." Interesting. Oksana also confirms that both English and Russian are spoken in the house: "I'm speaking Russian and English and singing lullabies in both. She has been an inspiration already. I'm composing a children's song book." Oh, for the love of God.
Mel Gibson and a still-pregnant Oksana are seen on October 14, 2009 in SoHo, credit: Pacific Coast News. Mel Gibson is seen solo in New York City on November 7th, walking along Broadway in New York, and with the beaver on October 12. Credit: WENN.