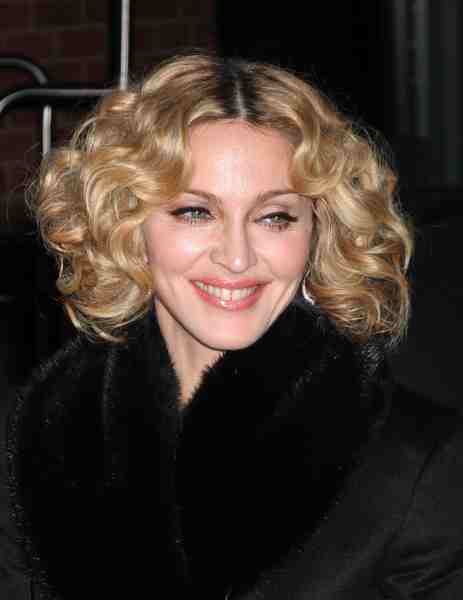 Remember when Madonna changed her name to Esther so she could justify all the money she was blowing on that cult that bastardized Judaism? Now she's said to want people to call her by her middle name, Louise. She's feeling her age and is trying to invent a new identity for herself that pays homage to her slutty past:
An insider reveals that the singer born Maddona Louise Veronica Ciccone "has started telling us all to call her by her middle name" – after 25 years of being Madonna and then Esther, the Hebrew name she adopted when she began practicing Kabbalah. The latest moniker change "has to do with the fact that she's having an age crisis," the insider says about the star… "She says she wants to go back to her roots!" Madonna's rep denies the story.
[From Star Magazine, print edition, December 10, 2007]
Madonna still has that second middle name, Veronica, so if she gets tired of plain old Louise she can switch it up again. Esther has a grandmotherly feel about it, and if Madonna got started having children a little earlier she could be having grandchildren now. She's surely aware of that, and sounds keen to reinvent herself yet again. When your hands are getting all wrinkly like that a little plastic surgery and change of hairstyle are no longer going to cut it, and you have to pretend to be a whole new, younger person.
Madonna's husband, beleaguered film director Guy Ritchie, has a new movie out called Revolver. His earlier films, Snatch and Lock, Stock and Two Smoking Barrels were fun shoot-em-ups, but then he made that awful Swept Away movie with Madonna. Revolver is being trashed by critics who say it makes no sense and is mind-boggling to try and follow. Some say he's trying to get too intellectual with it and fails miserably. It's out in the US on December 7th.
Madonna is shown at the Revolver screening on 12/2/07, thanks to PRPhotos.