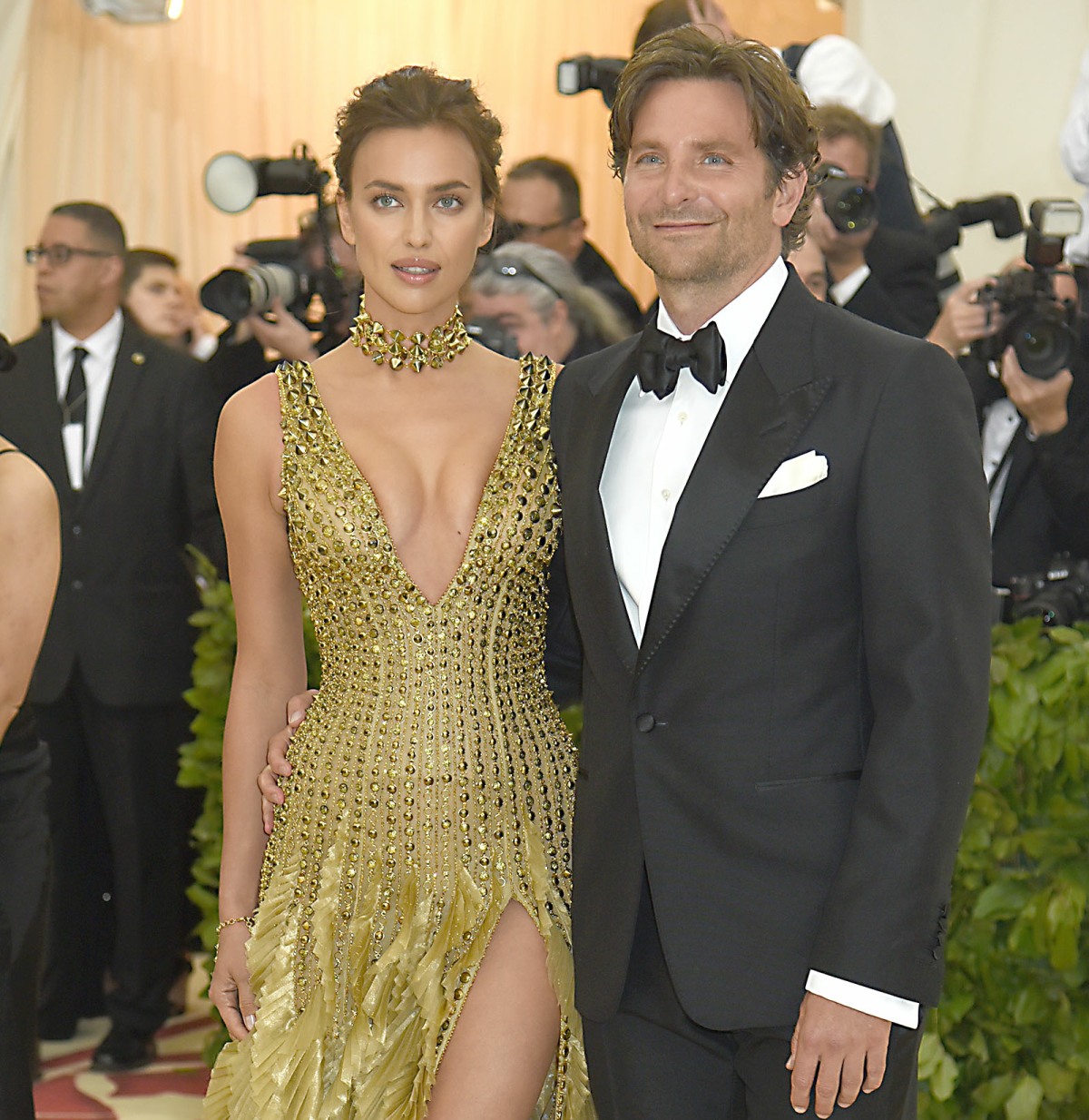 Since late-August and early September, I think Bradley Cooper and Irina Shayk have been back together. Maybe it's been a loose reconciliation, maybe it's more serious than the reports indicate, but I'm pretty convinced that Irina has talked B-Coop into coming back and having another baby. Reportedly, neither of them wants to get married, although I have my doubts. And nothing is super-official yet, although I predict we'll probably see them walk a red carpet during the awards season. Meanwhile, it turns out that Bradley and Irina spent Thanksgiving together.
Irina Shayk and Bradley Cooper spent Thanksgiving by each other's side. A source tells PEOPLE that Cooper, 47, and Shayk, 36, were together with their daughter, 5-year-old Lea De Seine, over the holiday.

A separate source close to Shayk tells PEOPLE that the model is "very happy with" her ex as the two continue to be seen spending more time together.

"She never enjoyed being single," the source says. "She always hoped they could find a way to make their relationship work again."

"Even though they always got along and co-parented well, their daughter is the happiest when they are all together," the source tells PEOPLE, adding that while "Irina still has her own place in N.Y.C., she spends most of her time at Bradley's."
"She never enjoyed being single" – hm. I do think Irina is the one who held a candle for Bradley though – it was never really clear why they broke up in the first place, and it wasn't like they had any big, public falling out. Anyway, this will probably stroke Bradley's ego even more. A beautiful Russian underwear model is desperate to reunite with him and have another baby with him. Note: I don't actually think Irina is desperate at all. She's just matter-of-fact. In Irina's mind, it's simple (imagine this in a Russian-accented voice): "I want to get back together and make baby, we will do it now, yes?"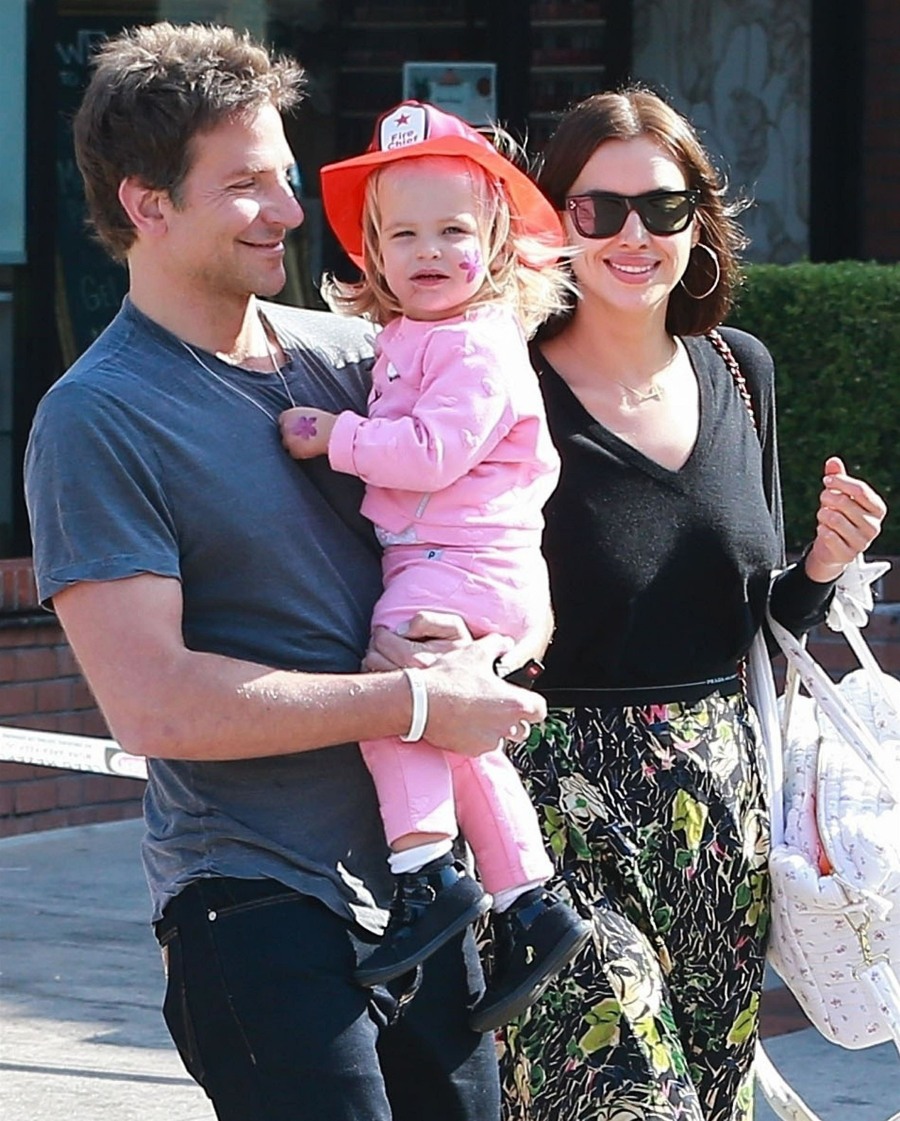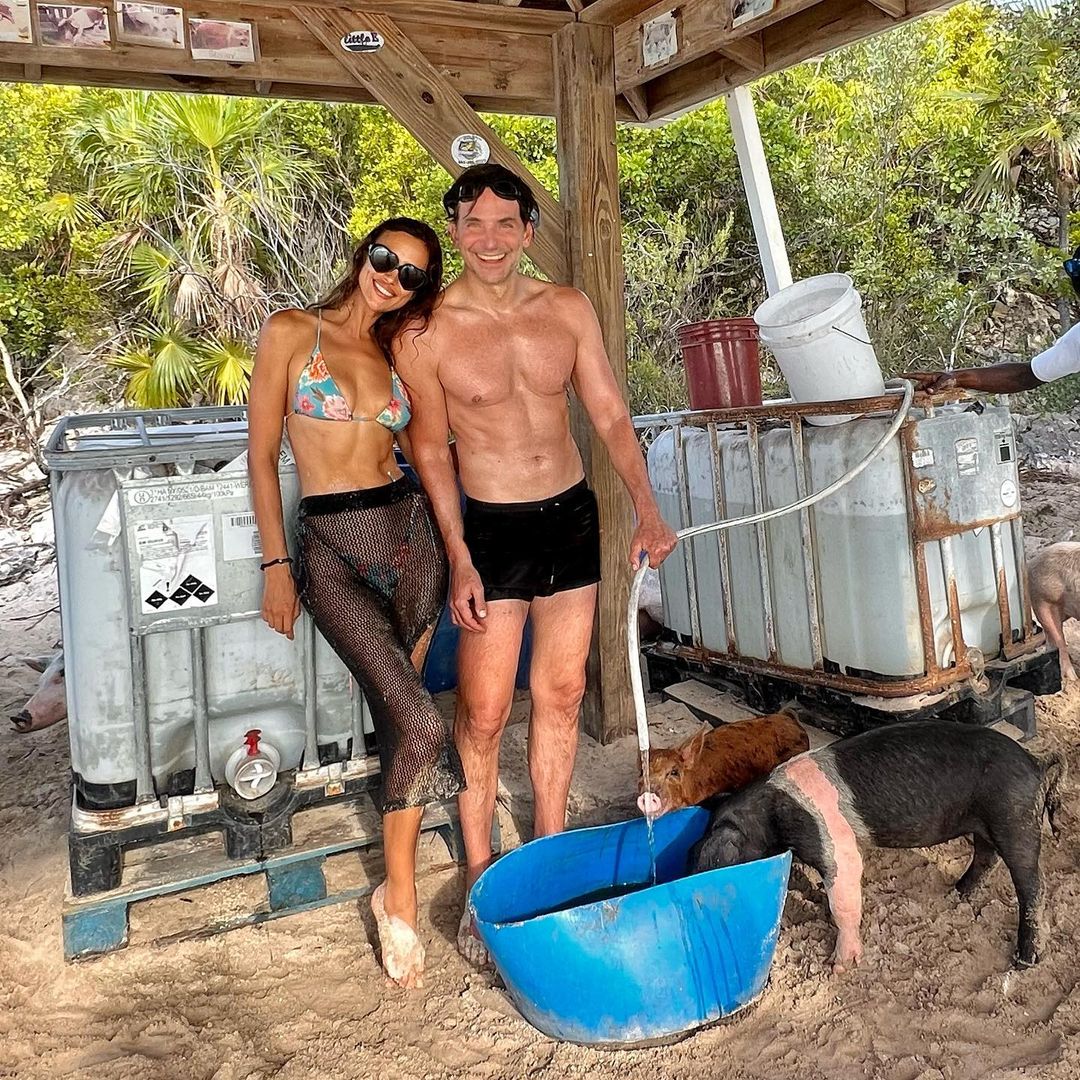 Photos courtesy of Avalon Red, Backgrid, Instagram.